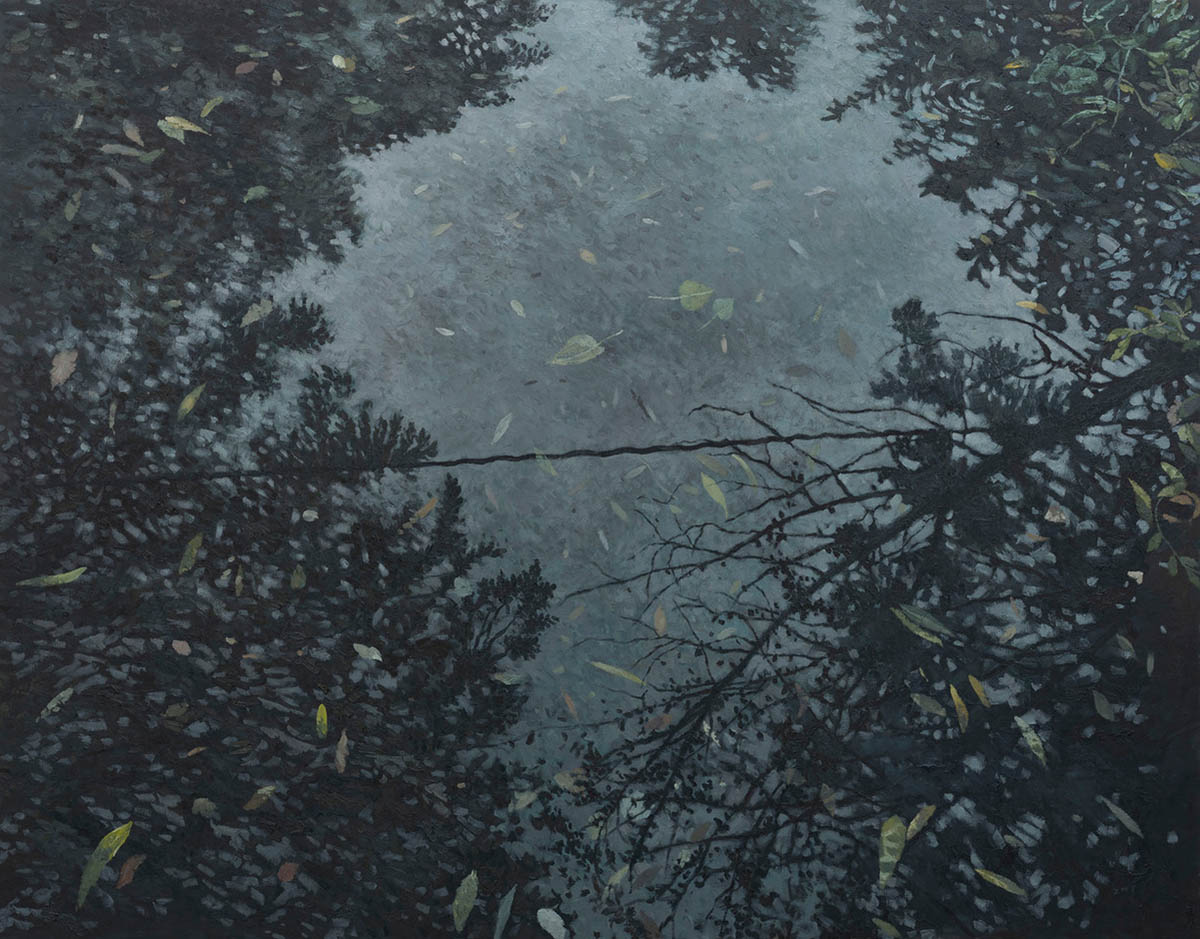 How would you describe the influence of the Hangzhou art scene on your career?
The contemporary art ecology in Hangzhou is relatively diverse, but I have not directly joined any art group. In China, there is a subtle relationship between contemporary art practice and painting. I always try to solve problems within the picture by getting involved in contemporary art practice through painting.
Is there any one person who has been significant in your breakthrough as an artist?
During the creative process, many artists have had a great influence on me, such as Van Gogh, Klee, and Rothko. Contemporary artists like Wang Xingwei and Jia Aili have also inspired me to some degree.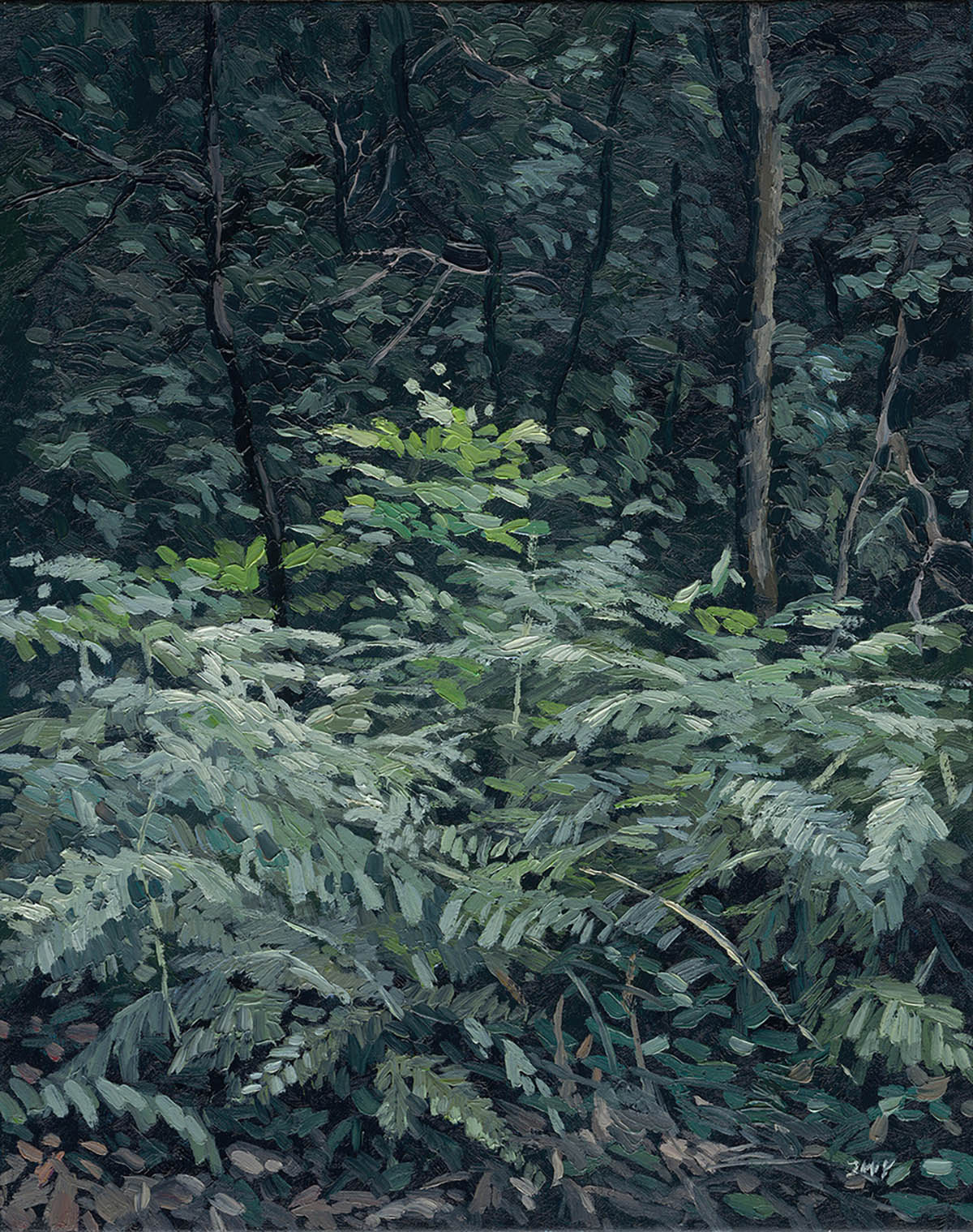 Your paintings exude a sense of calmness that conveys a feeling of extended time. How do you achieve this sense in your paintings?
In my images, whether it's landscapes, still life, or people, I reject vivid and distinct shapes. I focus more on expressing the impression of their appearance, which can be described in Chinese as "the residual image in the heart". They have vague shapes and dim colors, and the landscapes and still life are only partially shown, while the people are mostly seen from behind. They are ordinary scenes that go unnoticed by people. In the creation of my work, I weaken the specific linear narrative logic and regional characteristics of the objects and present a sense of extension of time and space that I like to explore.
Can you explain your creative process, from inspiration to finished work?
I get familiar with people slowly or you could say I am still savoring the previous topic. My inspiration comes from the past in the present moment. Many scenes or people, in reality, have moved me deeply, but I wait for these emotions to become "residual impressions" before I create them. This is very similar to the creation of Chinese "freehand brushwork painting," it feels like everything comes together in one go.
What do you spend most of your time doing?
Climbing mountains, playing basketball, catching crickets, etc.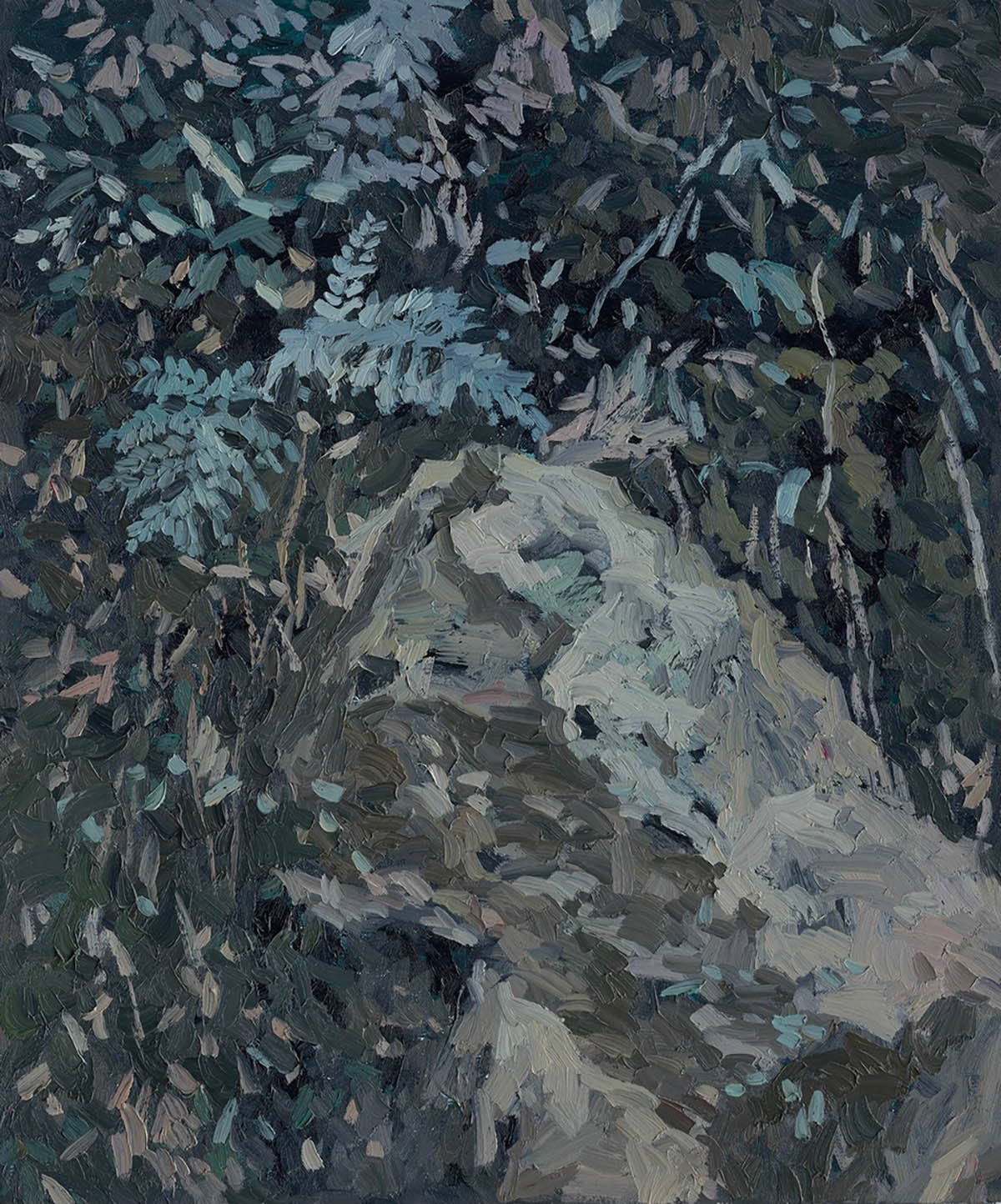 What do you do besides art?
Teaching in an art college provides me with a basic income. I easily lack a sense of security. Teaching can help me establish this sense of security.
In your opinion, what is the significance of art in society and what role do you see yourself playing as an artist?
Art is in the dark place of a deep soul, providing comfort and warmth, but more importantly, it is a redemption for the self.
What are your plans for 2023, and where can we expect to see your paintings?
Welcome to the exhibition "The Long Way Home" at Loft 8 Gallery in Vienna!
Exhibition: Yi Lian & Zhang Wuyun – The Long Way Home
Curator: Alexandra Grimmer
Opening: Wednesday May 10, 6-9pm
Exhibition duration: May 10–26, 2023 (Tuesday-Friday 1-6pm, Saturday 11am-3pm)
Address and contact:
Loft8 Gallery
Radetzkystr. 4, 1030 Vienna
www.loft8.at
---
Blue Mountain Contemporary Art (BMCA) is a collection of contemporary Chinese art based in Vienna. Since its foundation in 2013, the BMCA defines itself as part of China's dynamic art scene, maintains close contact with its artists and focuses on works that critically engage with their time and surroundings. The aim is not to witness passing trends but to acquire and cultivate unique works with a long-term impact. Since the BMCA Collection moved its headquarters from Beijing to Vienna, its focus has been on making its works visible in international projects. The continuous presence of current Chinese contemporary art in an international context is as important as "Capturing the Moment in China", which has been BMCA's credo since the beginning. BMCA works on its mission to shift the perception of China's emerging artists as strong international positions, and no longer as Chinese phenomena, as defined in the years of China's first generation of contemporary artists. Numerous exhibition projects at various venues in China, Israel and Vienna preceded over the past nine years and form the basis of the BMCA Collection, which also sees itself as a project platform. In addition to exhibitions, artist residencies and collaborations between Chinese and European artists, the realisation of exhibition catalogues and artists' books is a further focus. With this multi-layered approach to contemporary Chinese art, the BMCA Collection aims to raise awareness of artistic positions and strengthen their perception both in Europe and in China. www.bmca-art.com