How do you describe your art?
My work is above all a work of reformulation, of conceptualization. It results in the development of a visual and poetic language very often abstract which mainly includes collage. The absence of representation gives me ways to express and interpret emotions. Each piece is a short fiction with its own music and lyrical space – often ironic, quirky or convoluted.
What inspires you?
Music and literature. From Bartok to Beckett. I'm looking for a resonance, an amplitude, the rhythm, as vital energy is often the central axis of my collages, overlays are the highlight of the narration. I'm a musician and I see my drawings as an extension, a complementarity of my music. It's sometimes just as abstract as my collages. And then, there's of course what surrounds me, I live in a very beautiful French region which awakens and delights all the senses. This brings the necessary serenity to any artistic endeavor and alleviates my anxieties.
What fascinates you about art?
I'm always impressed by the inexhaustibility of art. It's transmitted, appropriated and deconstructed. It's a powerful language in which you can get lost forever and always. I also like the difficulty of the development, it's intense and sometimes there are painful moments.
I'm always impressed by the inexhaustibility of art. It's transmitted, transformed, appropriated, built and deconstructed.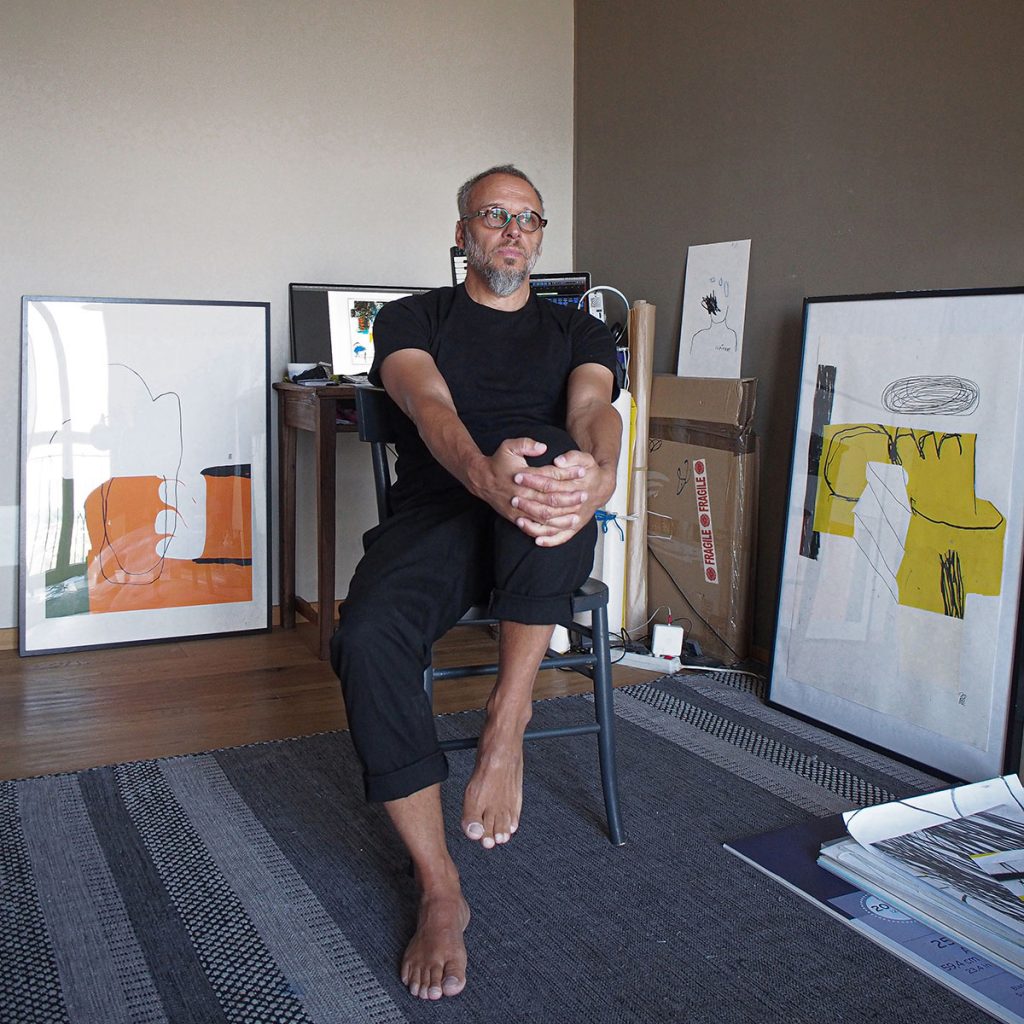 What is your reference to Vienna?
I have traveled a lot but I haven't been to Vienna yet. I know that Austria is of imperial splendor and that jazz is celebrated there. I know of Vienna and Austria only Schubert and Pleyel, unfortunately, it's too little.
How did you spend time during the lockdown?
I have spent all this time working. It was an intense period of work more than normally, sometimes in absolute calm, almost meditative. At times, I happened to be in my workshop and did nothing at all, I was only there because I found my place there. I observed the silence «in and of» my collages, it's a way to reconnect with my work.
What are your future plans?
I would like to integrate a sound universe into my collages. It seems almost essential or obvious to give it an existence, a sound body.
Luc Pierre – www.lucampierre.com