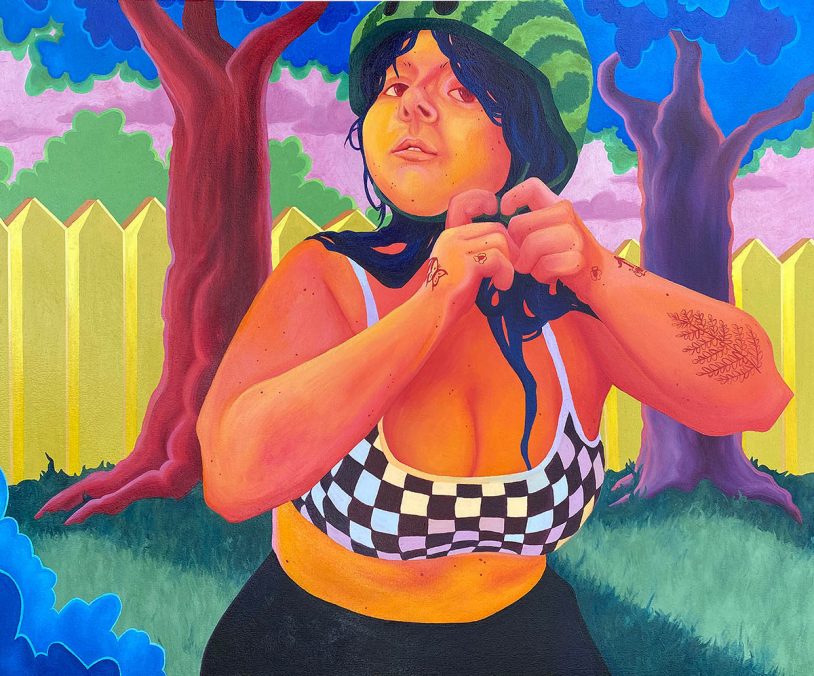 What inspires you most?
Color is very intuitive and inspiring to me. I like to hunt for interesting combinations or subtle differences. In terms of content, I'm often pulling from pop culture and other forms of narrative storytelling, bad TV, books, or social media. I enjoy learning about how comedians structure narrative through jokes, as I try to build a similar structure in an image's composition and concept. Right now, in studio I'm looking at lots of retro magazine covers and 90's print advertising.
What does your work aim to say?
I'm not usually aiming to make a big statement with a period at the end. Each painting certainly has many layers to the story, but I'm not attached to others "getting it". It is rewarding when a viewer catches on, although I like hearing other associations. There are always a few layers to the story of an image that I keep to myself, but a sleuthy viewer might be able to decipher. Mostly, the paintings have diaristic beginnings that develop into a sort of comment on a broader social concept or general shared experience. I often develop the images from the titles, which I have been told is backwards but makes perfect sense to me.
How does emotion inform your work?
Emotion is likely the main driving force behind most of the images I make. My sketchbooks often have equivalent diary pages to drawings. I work through most internal conflicts by turning it on it is side and arranging it into a pun with heaviness.
What is your creative process like?
In my sketchbook, I collect a lot of phrases and plays on words. I usually look to those for initial ideas. I take reference photos of myself and manipulate them in Photoshop before I begin making drawings. Lately I have been lingering in the drawing phase of the process to add additional elements before heading to the canvas. This step has given me a lot more confidence in distorting the body during the painting process.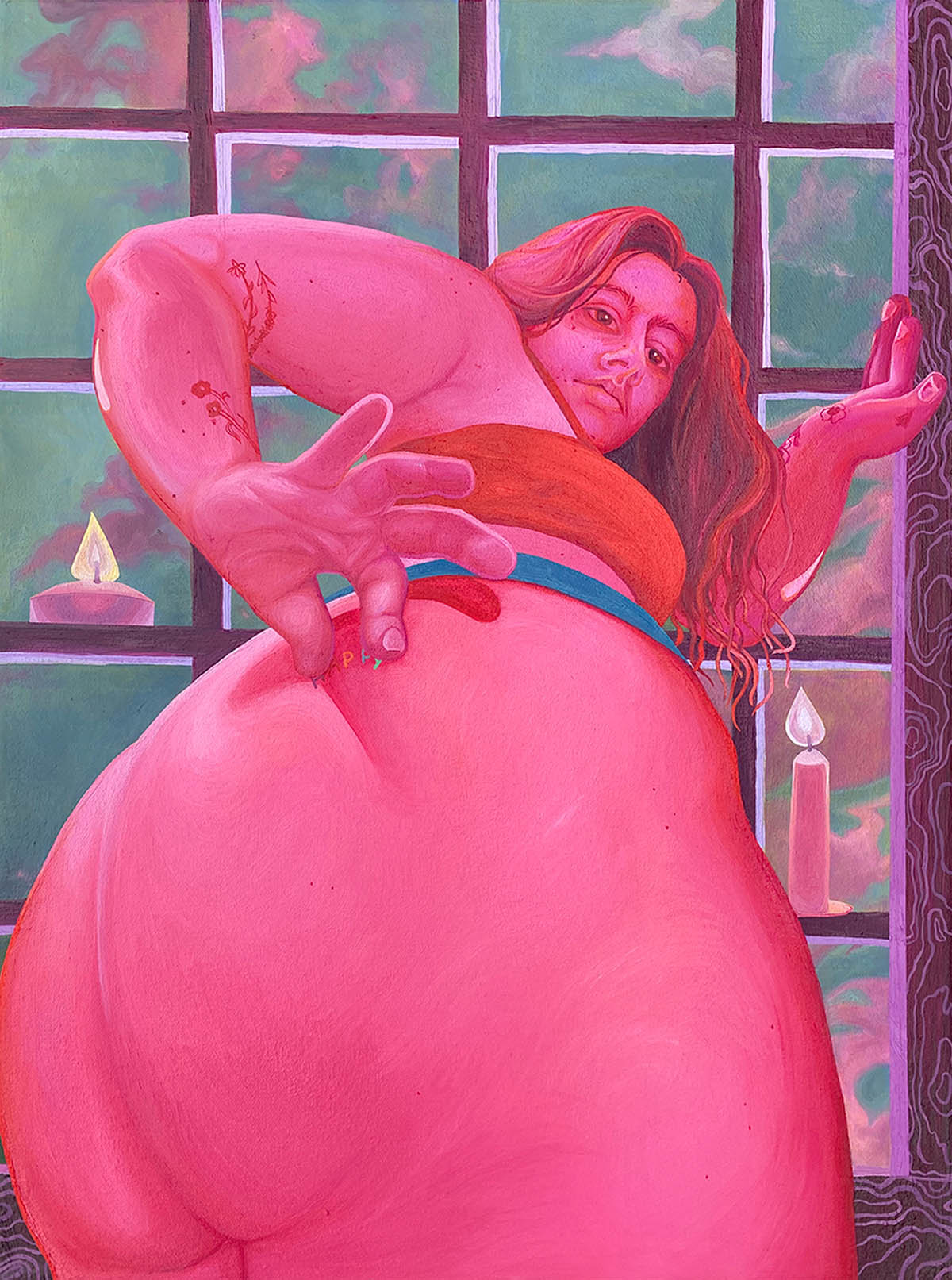 Describe to us your studio?
My studio is located in Brooklyn, NY, in my apartment. The apartment is more studio than living space and I like it that way. I'm mildly organization obsessed, so most of my favorite parts of the studio are aspects that keep that going. Critical ingredients include the easel and paints, of course, a paint rack I made from a piece of plywood and many nails in a row, and both brand new and totally destroyed brushes.
What are your plans for 2022?
Always projects! At the end of January, I will be in a duo show in New York, although that's fresh in the works so I'm not sure how much I can share. However, my debut solo show opens with Tchotchke Gallery in April in New York as well. I am secretly working on a screen print, and a limited edition ceramic object with Ethan of Streicher Goods. I love to be busy and am having a blast.
Elena Redmond – www.elenaredmond.co