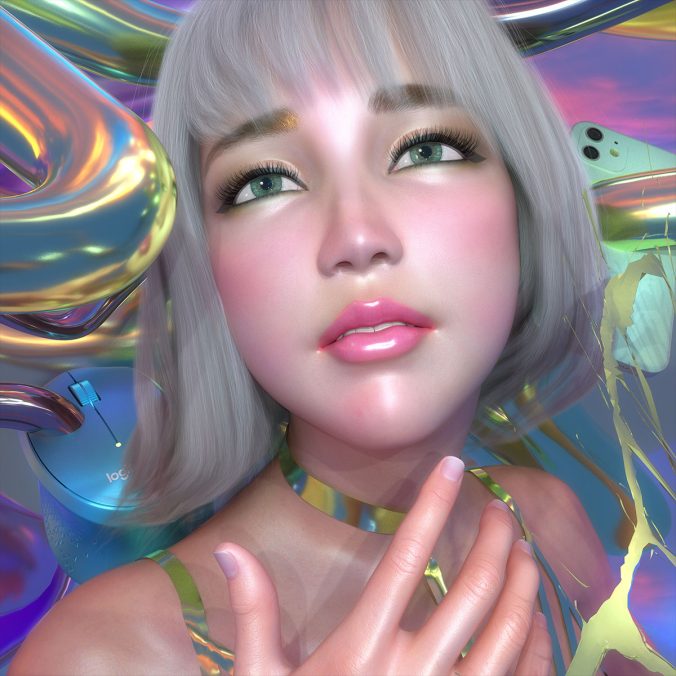 She was one of the first people on Foundation in late 2020 and she spoke at NFT NYC in 2021. Her recent exhibitions include a VR exhibition at Kunsthalle Düsseldorf and at HeK Basel during Art Basel 2021, a 1/1 exhibition at LA Art Show in partnership with SuperRare and Vellum, an international billboard exhibition in partnership with König Galerie and Porsche, an exhibition with Rarible during Frieze Art Week in LA, a viewing exhibition with Christie's in the middle east during the Art Dubai. and a show during SXSW curated by ThankYouX and in partnership with OpenSea.
Her most recent works explore themes of digital identities, self-care, online romance and vulnerability, sexuality, internet subcultures, and meme humor.
How did you get started?
I got started on digital art when I was in middle school. I had a difficult childhood so art helped me express and understand what I was feeling. I got into digital art through art websites and forums. I looked up to character artists, especially digital painters using Photoshop. I was also really into video games and anime so I started getting really into art by copying characters from my favorite ones. I started doing 3D in 2015 and I decided to focus on the topic of the internet. The internet was always a big part of my life and one of the main way I make friends. I love how it connects people from around the world and I've always been fascinated with any kind of social technology.
What do you enjoy most about your work?
I really enjoy being able to create characters, I've been getting more into sculpting lately and making characters straight from my imagination has been absolutely so much fun. I have been also getting really into my color palettes lately, really breaking out of my old color habits and really being able to explore the whole spectrum. It's great and just makes me feel so excited. Another thing I really enjoy is concept. I like to think about the meaning or feeling behind my pieces quite a bit. So usually with my work you'll see me either evoking a strong emotion or focusing on strongly on a detailed concept where everything in the scene takes on some meaning.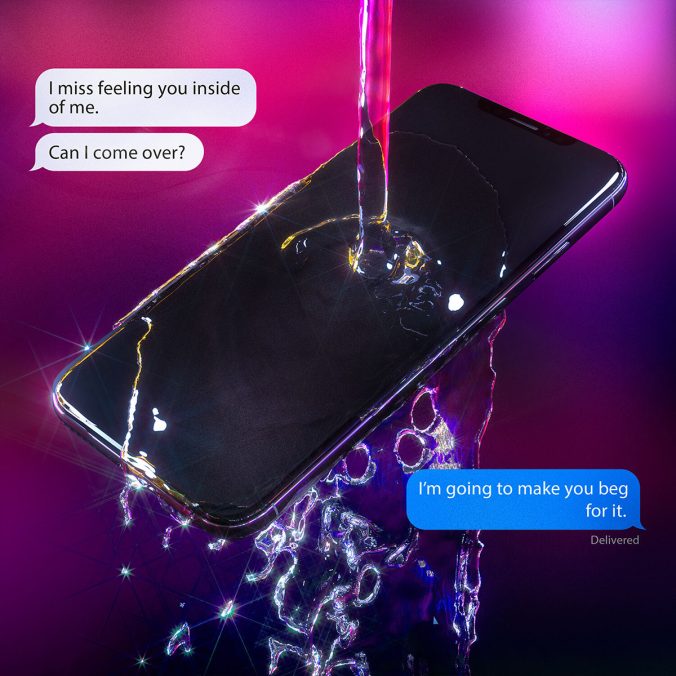 Where do you get inspired?
Lately I have been getting a lot of inspiration from video games and the NFT space. I love video games because of the character development, the history, the use of 3D, and the story telling. The NFT realm is really inspiring to me because I love seeing the way people interact, what drives interaction, and I love capturing what it feels like to be inside of the space. I love making interactive experiences and storytelling as well so it's so cool to see how this comes out in both video games and the utility of the NFT space.
How do you start your projects? Can you tell us more about the process?
I usually start projects by sketching in my sketchbook with pencil and paper. I like to think about the concept of what I am making thoroughly before I begin the 3D process. I sometimes also develop the color palette beforehand (or at least have an idea of what I want to do in my head). This is when I gather my references as well. Lately my art has been inspired by art books from video games like Final Fantasy and Cuphead.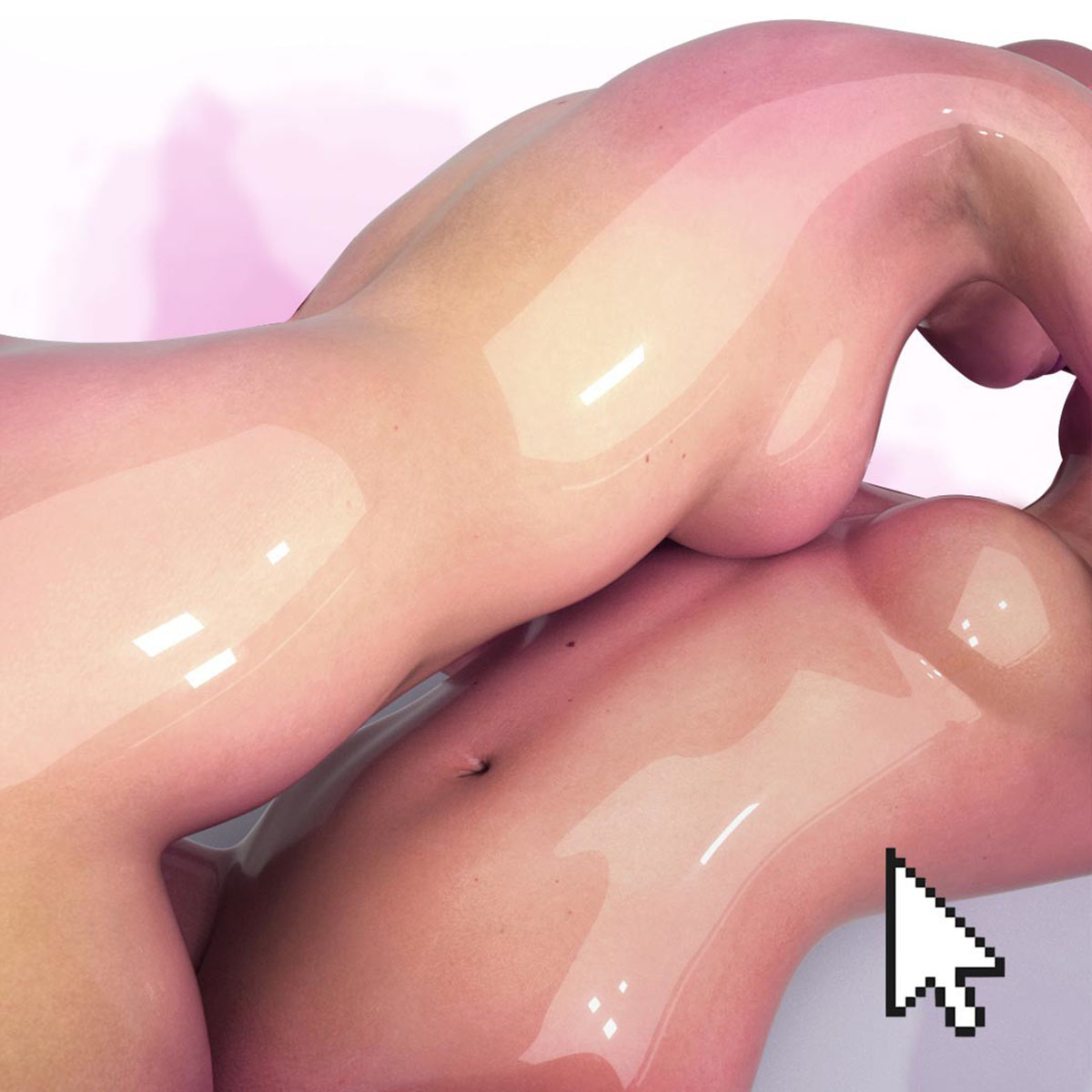 How many hours do you spend in front of your computer?
Lmao. A lot. I do try to make sure to get outside everyday and exercise though. I have days where I completely take off from the computer as well. Maybe 1-4 days of month I do that. I work at least 8 hours a day but sometimes I'm on the computer working all day. When I'm not on the computer I am usually playing a video game or outside.
What do you do when you're not working? Do you have a special hobby?
I like to collect Pokemon cards lol. That's a pretty big hobby of mine right now. I also play video games. I've been playing a lot of Elden Ring lately. I host some video game chats in my 3D discord too. I like to practice drawing as well.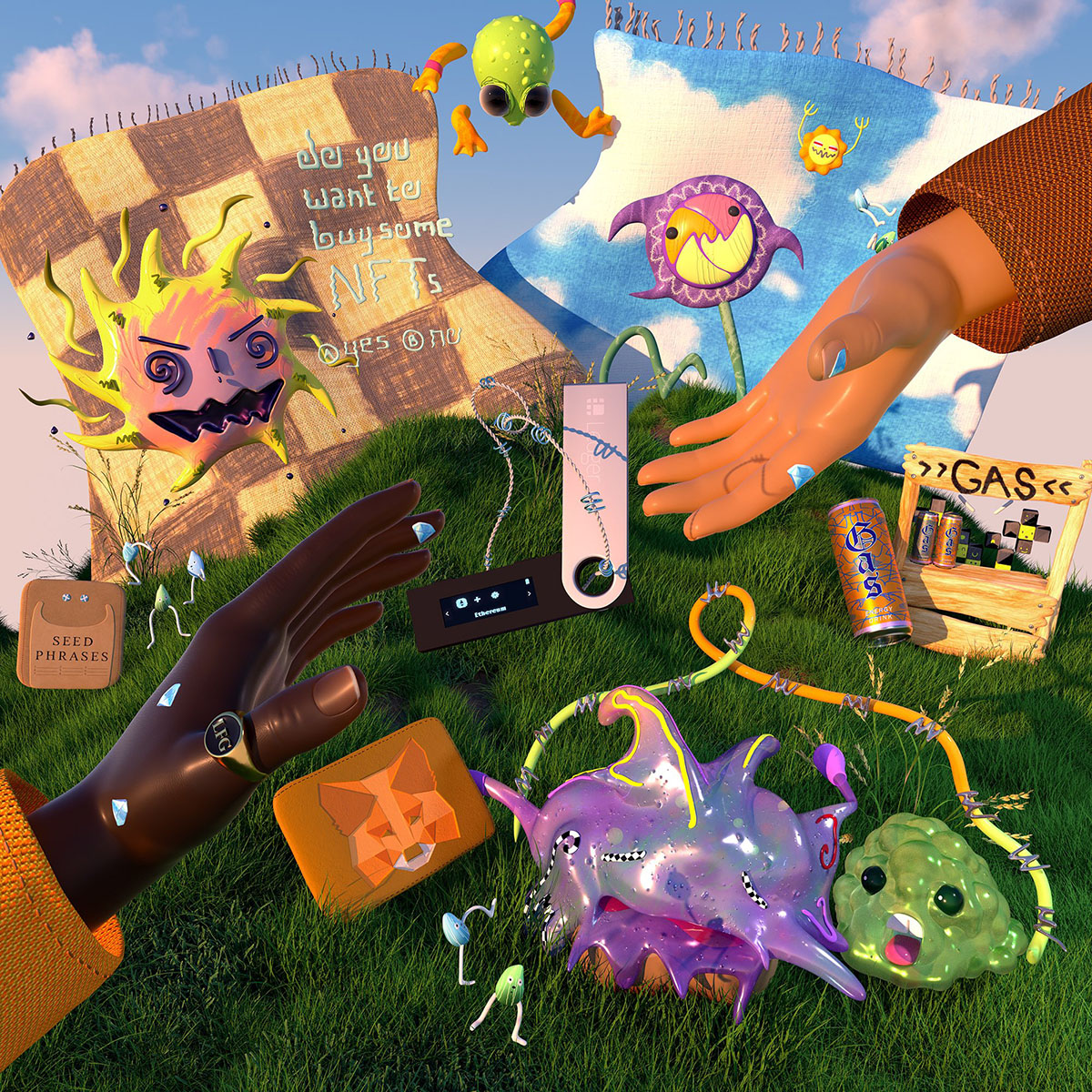 What are you working on right now?
I have a big collectable NFT project out rn called Meemz that I made with @planttdaddii. They're a great entry point into my work as they are only $40 and they're on an ecofriendly chain – www.voice.com/meemz.
Right now I am working on a small animation and finishing up some VR stuff for another exhibition I will be having in NYC in June. I also have a collaboration and some merch coming out with @planttdaddii, my partner. After that I am going to be working on rigging characters to do some more live action mocap in Unreal Engine to hopefully get some interactive performances going! Super excited about figuring out that workout. Potentially also very interested in making some VR experiences for the web but that is a longer-term plan. I've been getting very into this video game vibe for my work and I am REALLY loving hand sculpting characters so I'm going to keep going with that stylistically. Also been really opening up my color palettes so you'll see that more in my coming work too.
Is there anything else you would like to say to the readers?
If anyone is out there that is a 3D or digital artist and wants to join a community of other artists feel free to join my Discord.
Nicole Ruggiero – www.instagram.com/nicoleruggiero/