What topics are you currently drawn to in your work?
I wouldn't say I focus on particular topics in my work. My paintings, for the most part, are a direct reflection of my everyday existence. I'm really only interested in documenting places and people that are a part of my world and that I think are beautiful or strange or funny.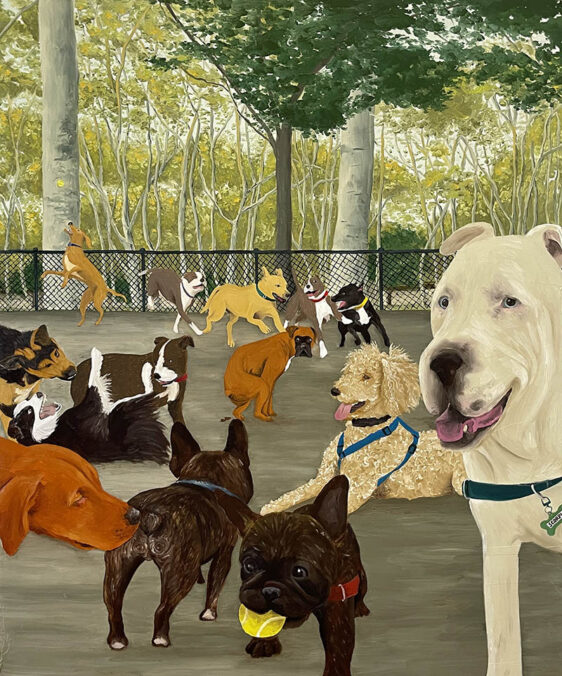 Who are your biggest artistic influences?
Right now, I'm very into the Ashcan painters. Particularly, John Sloan, Edward Hopper and Robert Henri. Their portrayals of New York make me swoon. I will say that this is probably due to my own interest in documenting New York, so I feel slightly akin to them. But this is ever-changing. As I grow and change, so do my influences.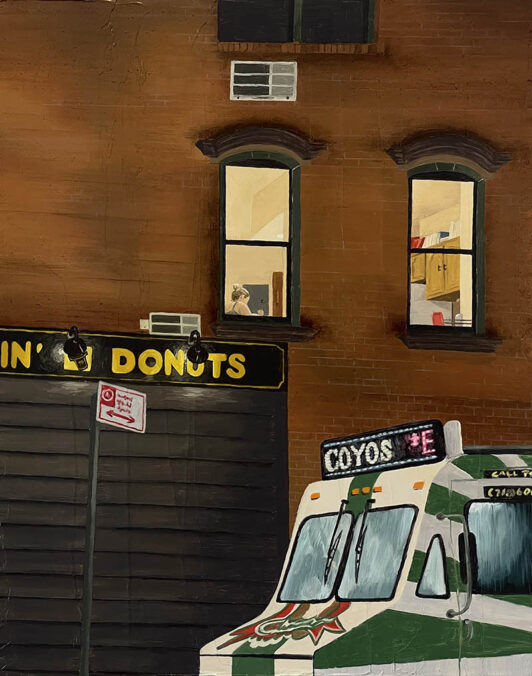 How is your lifestyle in general? How do you spend your days?
A typical day starts around 6:30a, earlier if it's spring/summer. Coffee, run, walk my dogs. During the weekdays, I work as a painting assistant/colorist for two artists. I can surprisingly squeeze in a good amount of time for my own painting before I go to work and when I get home. Bed by midnight. Weekends are for painting and for doing a little bit of living like seeing people, grabbing a bite to eat, or seeing a movie.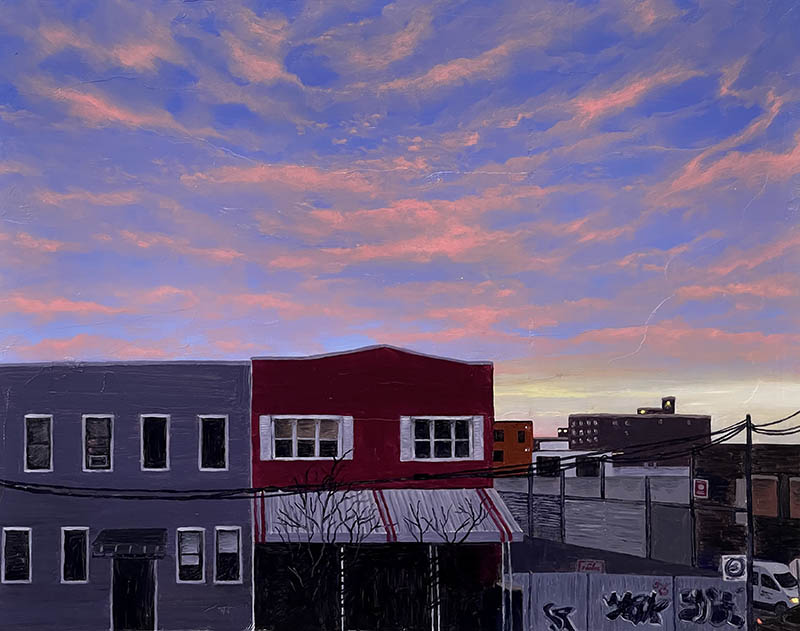 Your review of 2022:
The most life-changing year I've lived so far.
What are you working on right now?
I'm currently focusing on experimenting with surfaces and increasing the size of my work.
How are you spending new year's eve?
I haven't gone out for NYE in over a decade. I'll probably get some good takeout and watch a movie. Sounds like a perfect night to me.
Chelsie Kirkey – www.instagram.com/chelskirkeyart/