What does photography mean to you, and how deeply does it permeate your daily life?
Photography is part of my everyday life; it extends to my personal and intimate well-being. It is a therapy that has helped me many times to cope with difficult life situations, challenges, and even health problems. In many ways, it is a reason why I wake up every morning. It defines me, and it is and always will be a big part of who I truly am.
I noticed your involvement in the SLOVAK PRESS FOTO 2023 in Bratislava. What do you associate with Bratislava?
I was born in Bratislava, and I have lived here my entire life, so it is difficult to answer what I specifically associate with this city. It's probably home, family, friends, and the roots I have here.
Could you tell me more about your series "Give me a chair to sit"? What were you trying to express with it?
"Give me a chair to sit" is a photo series created under the guidance of Lenka Lindak Lukačovičová, thanks to whom I decided to work with color photography and the terms photography and action, with which I still work till now. It is a series of photographic images that combine inner and outer psychic experiences. The photographs form a dramatic narrative in which self-portraits or even still lives grow to surreal proportions. Intuitive connections between photos are created through various gestures, facial expressions, sequential images, or working with objects. "Give me a chair to sit" encourages the viewer to live his personal life burden with mine.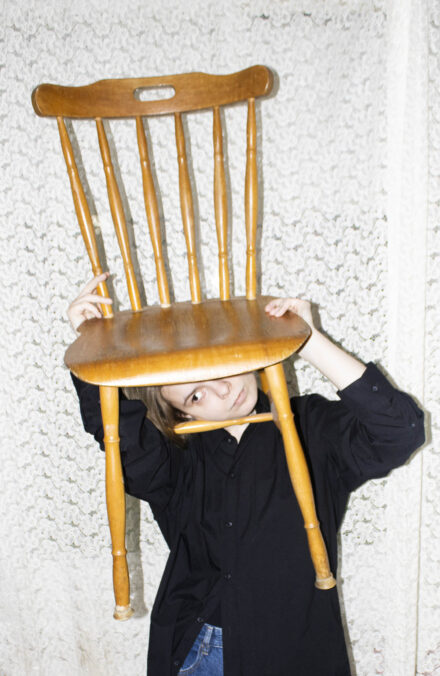 What is the creative process behind your works like?
The creative process behind my work is different for each project; mostly, I let my mind be free and spontaneous and let the ideas gradually take shape. When I am clear about the topic and the concept of the project, I think about each photo separately. I usually write down notes in my diary or on a piece of random paper about what I imagine could be in the photo. During the subsequent creation of photos, I find out whether the individual visions of the scenery work or not. In addition, I always carry an analog camera with me, which I use to capture objects, people, or spaces around me. With documentary series, I'm more of an observer who tries to blend in with the environment. As I study at the department of photography and new media, I have a great opportunity to consult my creative processes with the best photographers, which gives me new perspectives, ideas, and angles on the art of photography.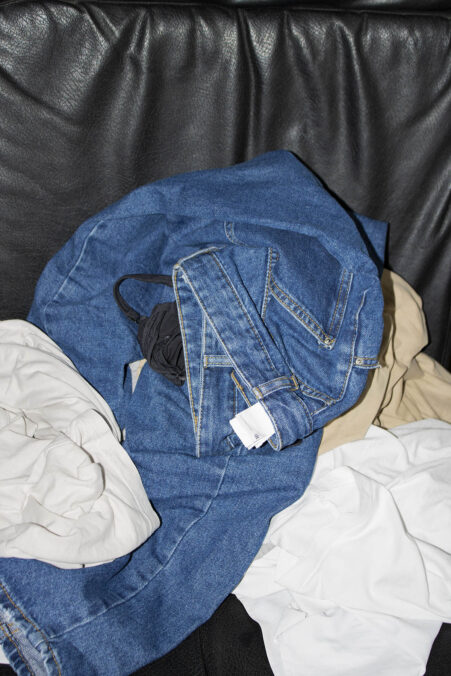 How do you view the role of photography and new media in today's art world and in society in general?
What I really like about today's artistic expression in photography is that it supports self-expression, and individual genres of photography are increasingly interconnected. Artists who prefer other artistic media use photography not only as a documentation tool but also as part of their work. In this society, photography creates constant stimuli within different visual media such as advertising, film, digital art, news with political or informational content, etc.
Are there specific themes or concepts that regularly appear in your artistic work?
Yes, in the past, the topic of psychological and mental health appeared regularly in my work, through which I tried to relieve myself and point out this issue to the viewer. However, after spending some time with his concept, it became counterproductive for me.
At the moment, I am trying to explore more of the concepts of photography, action, movement, and using a staged documentary.
Do you have any plans or projects for the future that we can look forward to?
I am currently working on two projects; one of them explores the theme of relationships in a playful way, and the other is more of a classic documentary approach. In the future, I would like to work more with action art, movement art, or performance art.
Sonia Ščepánová – www.instagram.com/soniascepan/