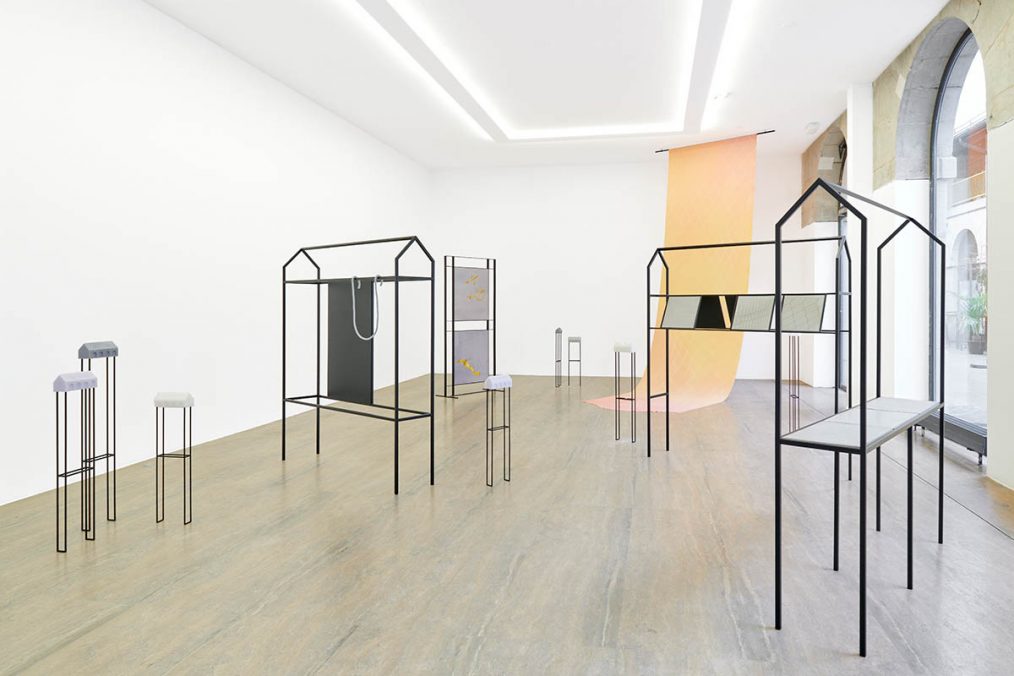 Jeanne Tara puts together fragments and references of the public and the private sphere. How does the nature of a place influence the way we move? How do we interact with objects from the domestic world? How does the urban environment can embody authority towards social interactions and set limits? These questions underlie Jeanne Tara's work and are addressed to the public through immersive installations where we are invited to walk in and wander. Jeanne Tara was born in 1994 in France. After a professional training in contemporary and classical dance, she moves on to visual arts and graduates from a Ba at HEAD – Geneva and a Ma at ERG – Brussels. She has exhibited her work throughout Switzerland – Halle Nord Geneva, Bourses de la Ville de Geneve, Halles EAC Porrentruy, Jungkunst Winterthur – and abroad (France, Belgium).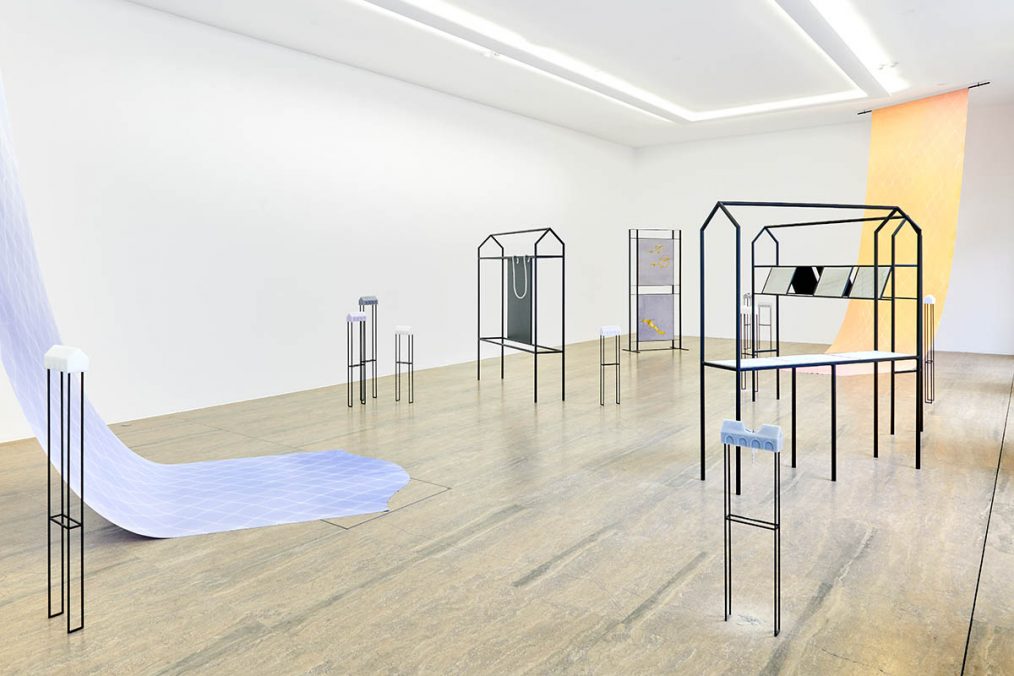 Who/What inspires you?
I find my main inspiration in my daily urban experience. I constantly pick and collect elements from the city landscape. For the last months I've been focusing on architectural forms that are designed to be ornemental but at the same time to fulfill a restricting function, such as gates or fences for example. On another level I dig in diverse sources of inspiration, such as Hindu temples architecture (specifically Pallava art and cave temples) but also Renaissance's architecture and painting, Bauhaus, and Art Nouveau. In my personal construction as a young artist I have been influenced by the work of eminent artists, among them Tatiana Trouvé, Rachel Whiteread, Trisha Brown, Yvonne Rainer, Franz Erhard Walther… I also feel blessed to be surrounded by inspiring emerging artists such as Camille Dumond, Paulo Wirz, David Knuckey, Charlotte Schaer, Pauline Cordier, Benoît Billotte, Adrian Fernandez Garcia, Flora Mottini, Natacha Donzé, Lara Dâmaso… and many more. Gathering, connecting and exchanging with artists and curators from my generation is something very empowering and essential to me.
What art supplies do you use?
Something that is constant in my work since years now is using painting and dying processes on large pieces of fabric that are then installed in the space. I also work with sculpture more and more, using mainly metal construction. For my last project I started to work with new materials such as concrete and wax. I sometimes work with etching, ceramic, and sewing too.
My plastic researches and envies often lead me to discover new materials and techniques. Working with several mediums allow me to play with multiple point of views and create a dialogue between the different pieces I produce.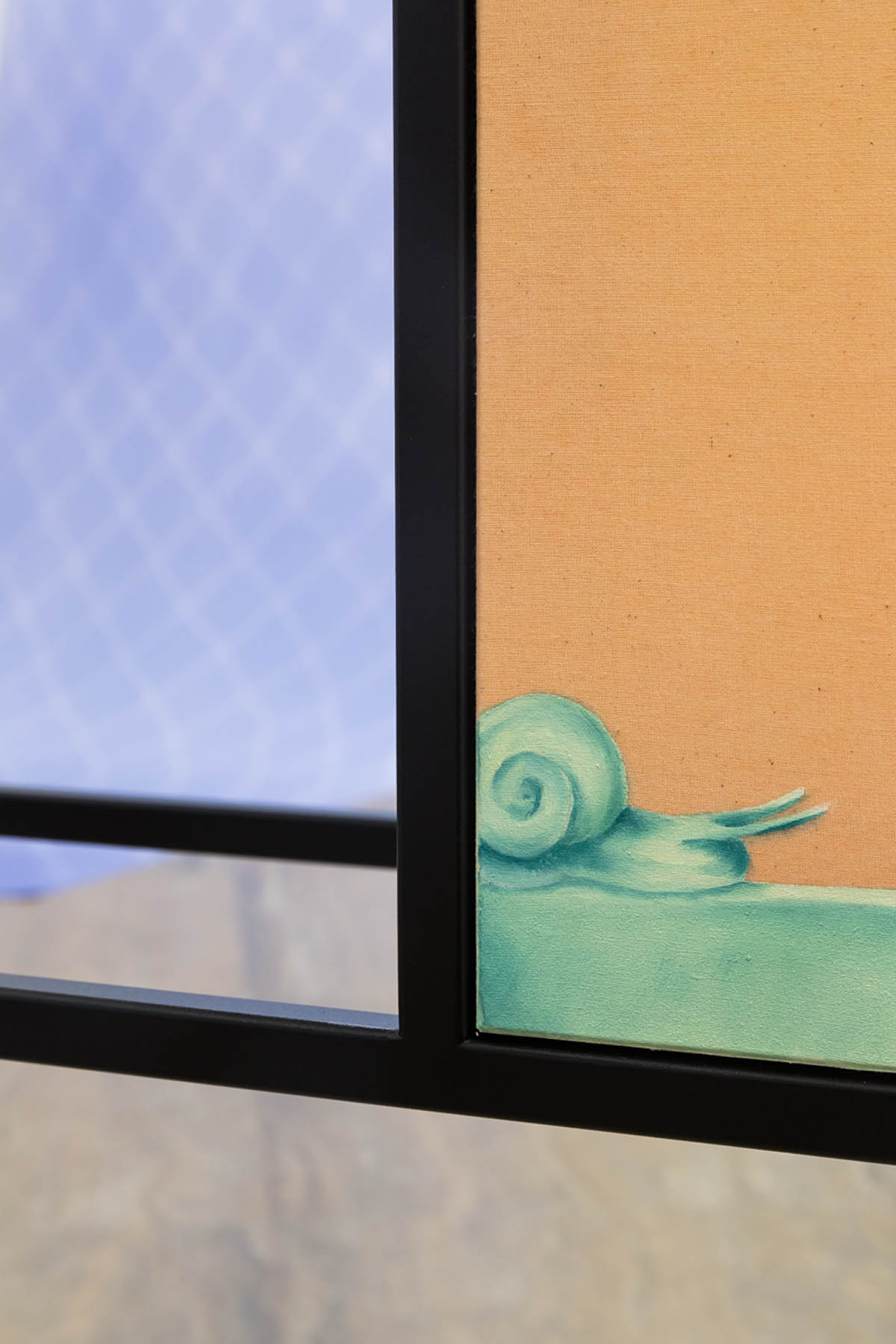 What do you listen to when you're making art?
I often listen to queer and feminist podcast (mainly in french) such as The stories of us, Le coeur sur la table or Un podcast à soi. I also love to play music while working at the studio, at the moment the artists I listen to quite endlessly are Leoni Leoni (CH), Lazza Gio (BE), the duo Semoroz/ Souharce (CH/FR) and Rea Dubach (CH).
Which of your artworks are you most proud of?
I just had a solo show in Halle Nord, Geneva last month. It was an important step in my artistic path, and the result of more than one year of researches. I presented new works – paintings and sculptures – produced for the occasion, all conceived and articulated around the idea of authority through architecture in the city. Different shapes and patterns that limits bodies in the public space and function as symbolic frontiers were depicted : wrought iron gates, walls of stone blocks, door hinges.
The idea of ruins and vestiges was also very present, I wanted to question how do we evoke civilisations and speculate on cultures through traces, indices and artefacts.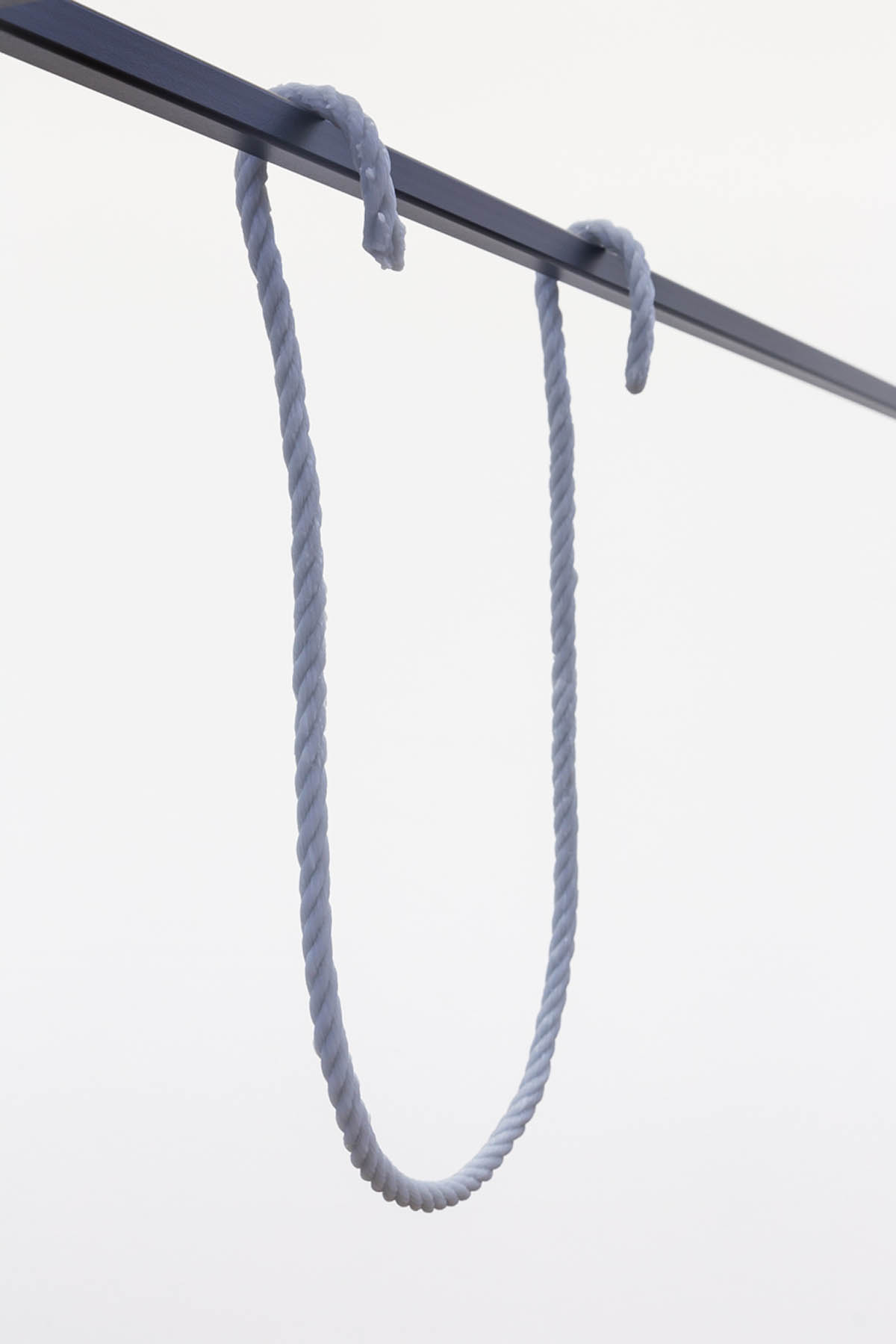 Your artist Statement.
Through my work I attempt to question coercion, control measures, normativity and sustainability in urbanism and society, and discuss how the limits between intimacy and publicness are constantly being redefined through physical and virtual spaces. My work doesn't aim to give answers but rather to highlight some meaningful fragments of reality and recombine them in a different constellation. One recurring gesture in my practice is to distort, warp or melt shapes and figures that are usually known for their rigidity and stiffness, in order to blurry the boundaries between manufactured and organic. It's an image to which I am returning often, this idea of soft infiltration and resistance.
What are you working on at the moment? When is your next exhibition?
I just started training in forge and metal construction with a great art blacksmith and designer, Bertille Laguet, who accepted to teach me basics and help me develop a series of sculptures. I have been working several times in the past years with locksmiths to develop works, but I was feeling frustrated of having to delegate and wanted to involve myself more in the whole process of realisation since a long time already. I today have this opportunity and it's a whole new world opening up to me, it makes me very enthusiastic. Even though it is still the very beginning of the project, I already know this is an important encounter in my artistic journey and I feel grateful. Among other prospects I will also have an exhibition at Espace 3353 – Geneva next year and I'm looking very forward to it.
Jeanne Tara – www.jeannetara.com, www.instagram.com/jeannetara/