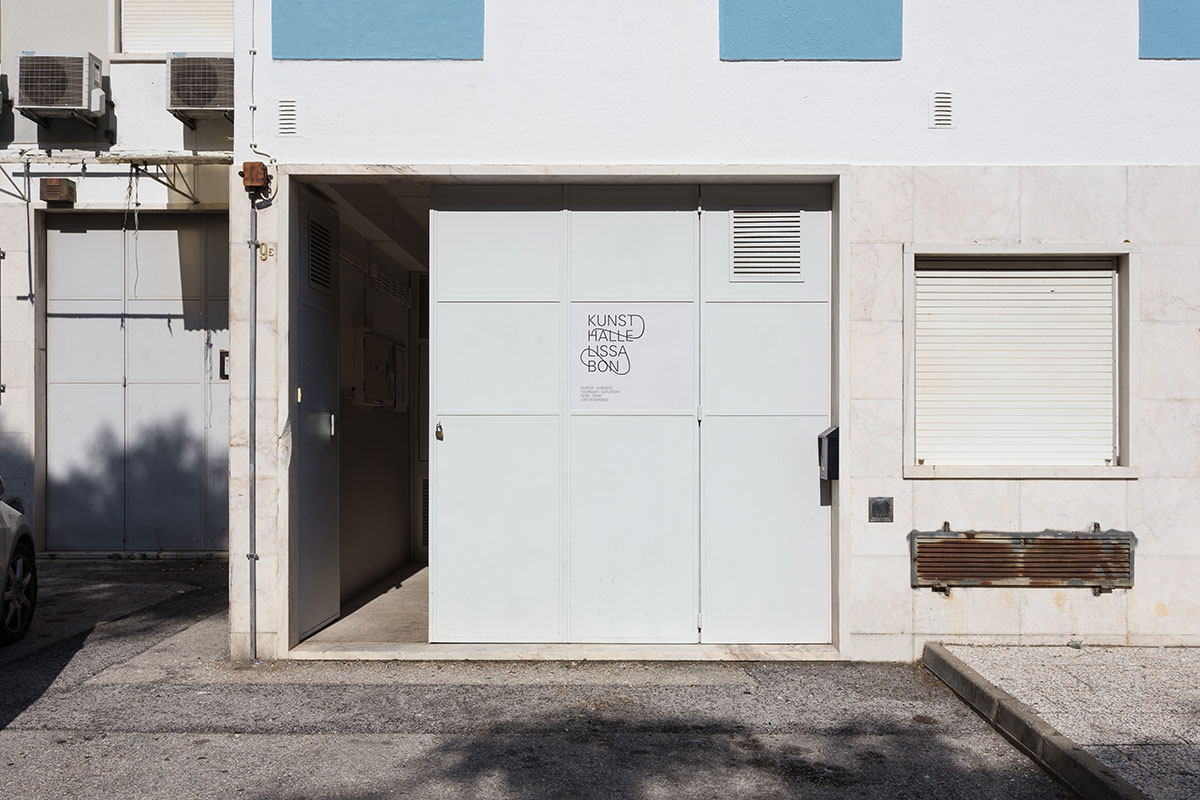 Each show seems to be a game-changer. Les Nouveaux Riches magazine spoke with the curator Alberta Romano about her path, her work in the Kunsthalle, her approach to the pandemic, and the local art scene of Lisbon.
How did your path into curating start?
After graduating in Art History at La Sapienza in Rome, I felt the need to move to Milan to know the contemporary art scene closely. My first experiences as a curator began while studying at the Brera Academy when I curated my first show called "Exhibition of the year 2016". Then I moved to Berlin where I worked as an assistant for the Chertludde gallery (at the time it was only called Chert). Later I returned to Italy to attend CAMPO, the course for curators of the Sandretto Re Rebaudengo, to which I certainly owe a great push towards the Italian artistic scene. Then I did CASTRO residency in Rome which consolidated the professional relationship with my partner, Enzo Di Marino, with whom in fact, immediately after that experience started curating exhibitions.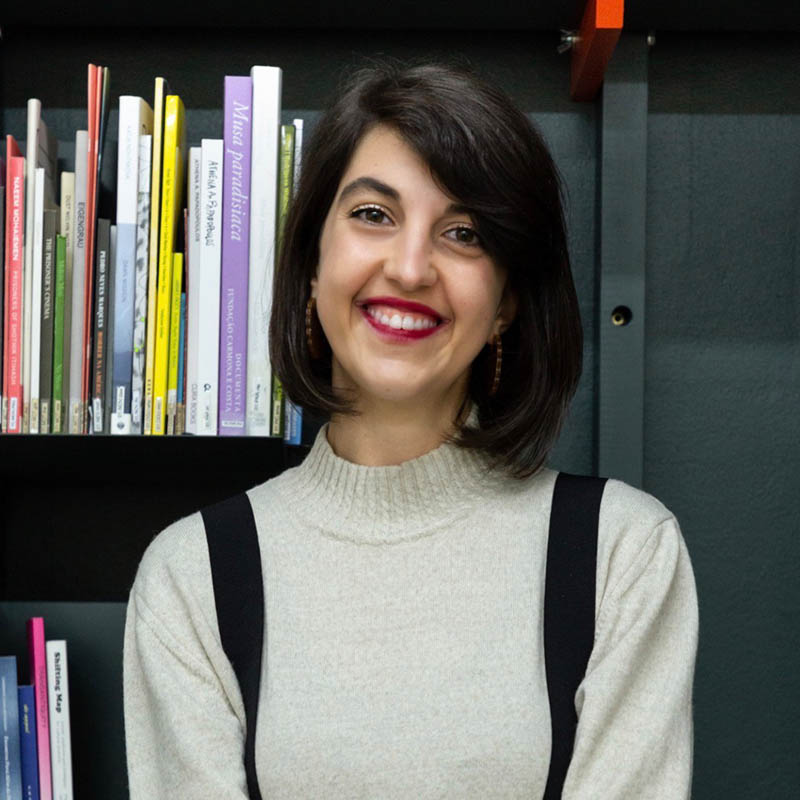 In which year did you move to Lisbon, and what kind of temper does the city evoke in you?
I arrived in Lisbon at the end of 2019. Before that moment I had never been to Portugal before, so everything was new and kind of exciting, but, you know, Lisbon is also well known for its very thin but unbreakable patina of Saudade. A feeling that seems to have permeated the city, the landscape, and the inhabitants. However, now after a few years and a world pandemic, which has definitely exacerbated this saudade, I think I have better framed that melancholic longing, and I have learned to live with it without being too influenced by it.
When browsing through the past exhibitions of Kunsthalle Lissabon, like for instance the solo shows of Giulio Scalisi, Alice dos Reis, or Manuel Solano, I was left with the impression that there is a very biographical touch to most of these exhibitions. What attracts you to this "very personal" nature?
All the exhibitions at KL start from the precise desire to highlight the personal research of the invited artist. That's also why we continue to carry out the solo exhibition, seen as a privileged vehicle for the voice of the artist and not that of the curator, but for us has ended up becoming a preponderant tool in the process of articulation and proposing of an institutional model based on ideas of hospitality, generosity, and sociability. Then to answer more precisely to your question, I think that what Giulio Scalisi, Alice dos Reis, and Manuel Solano's show have in common is probably the honesty with which the artists have decided to tell about their personal stories through their artworks.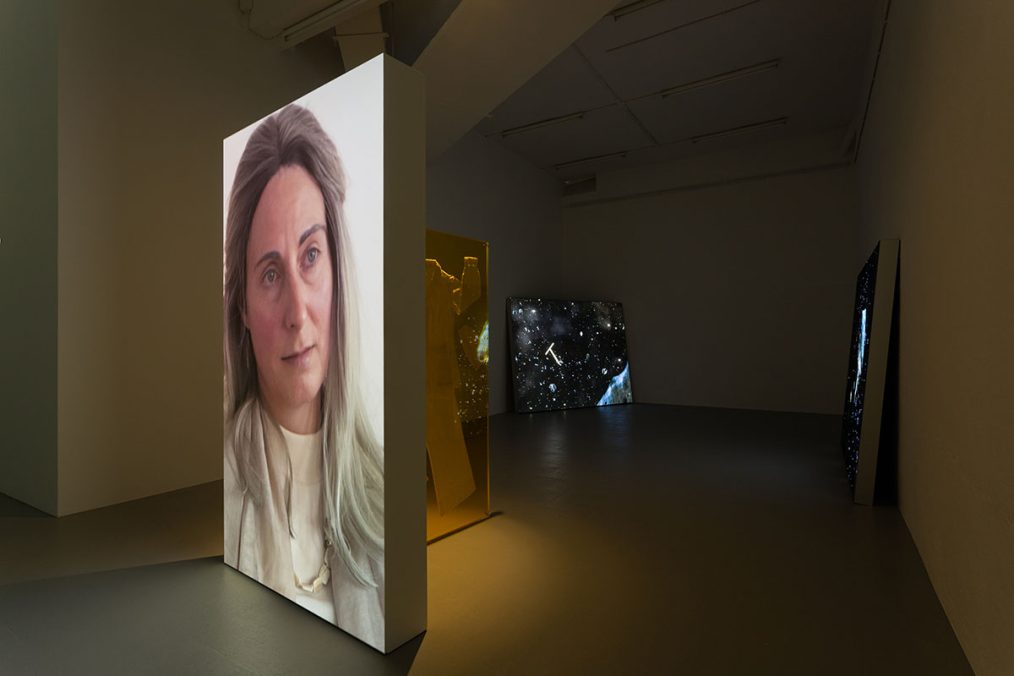 The current show of Giulio Scalisi "A house for gentlemen" brings the viewer in a dystopic domestic space with humans that work with virtual assistants, sporadic lovers, and minimal human contact, but also solitude. Prolonged enclosures within 4 walls. How has been the collaboration with the artist?
How have been the reviews of the exhibition so far? I know Giulio for many years now, and every time we have worked together was better than the previous one. We are friends, we like each other and most important we respect each other, so we know how important it is to work in a very professional way on the projects we do together. About the exhibition, we keep getting positive feedback from the visitors and the press and we couldn't be happier about that.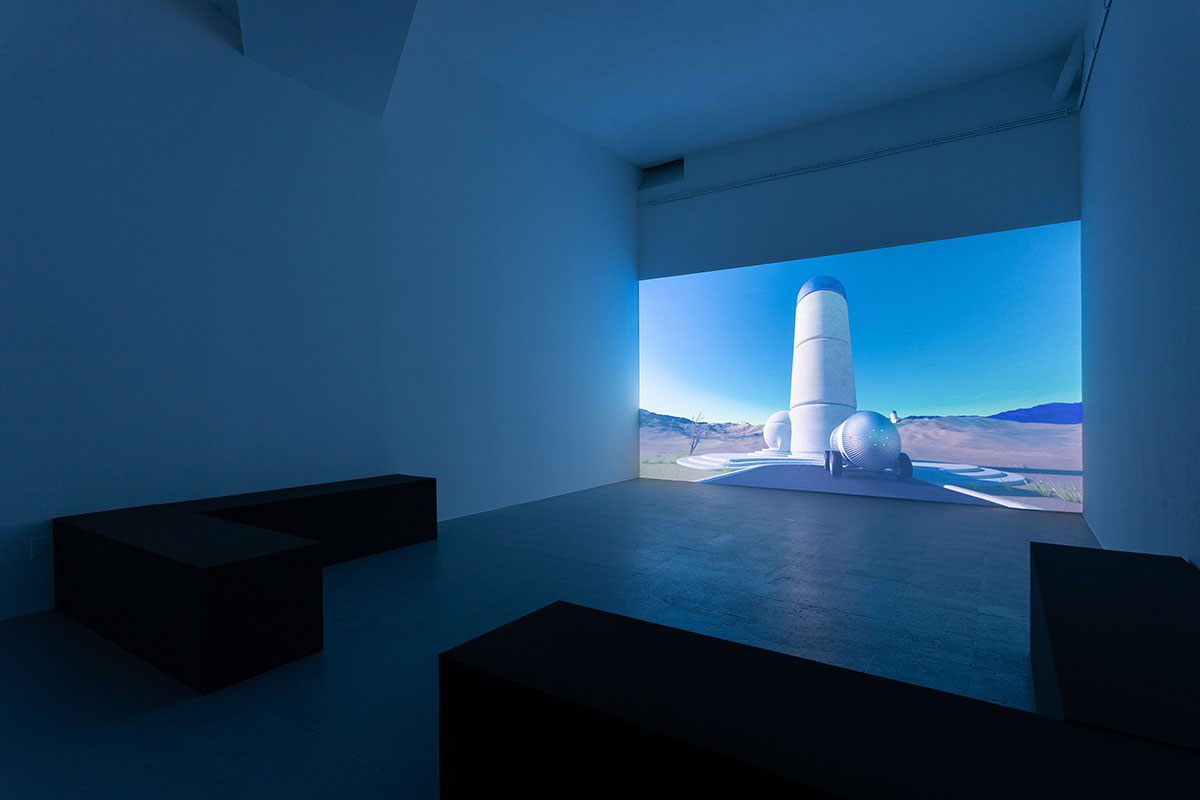 At the same time, in all the exhibitions you curate, both institutional and non, there is always a definite sense of lightness – from the choice of works, the way you write the exhibition texts, to the aesthetics used in the exhibition posters. Is this observation justified, and if so, why is it so important for you to convey this feeling?
This is something that no one had ever told me and for that, I thank you very much. I can't tell you where this lightness comes from, but I like to think that it reflects me, but above all, it reflects the intellectual honesty that I try to pursue in my work as a curator, together with of course the most important thing: having fun while working.
What is important for you when writing a text? How does a text develop? How much time one is spending with the artist?
The time I spend with the artist is fundamental, but I don't think that the quantity of it is very important, as what you find out to have in common with that person. Then what is also fundamental is the time I spend with me, without distractions. That's the only thing that makes me write well and this is something always more difficult to find.
Where is the best place to talk about the design of the exhibition?
The space of the exhibition itself.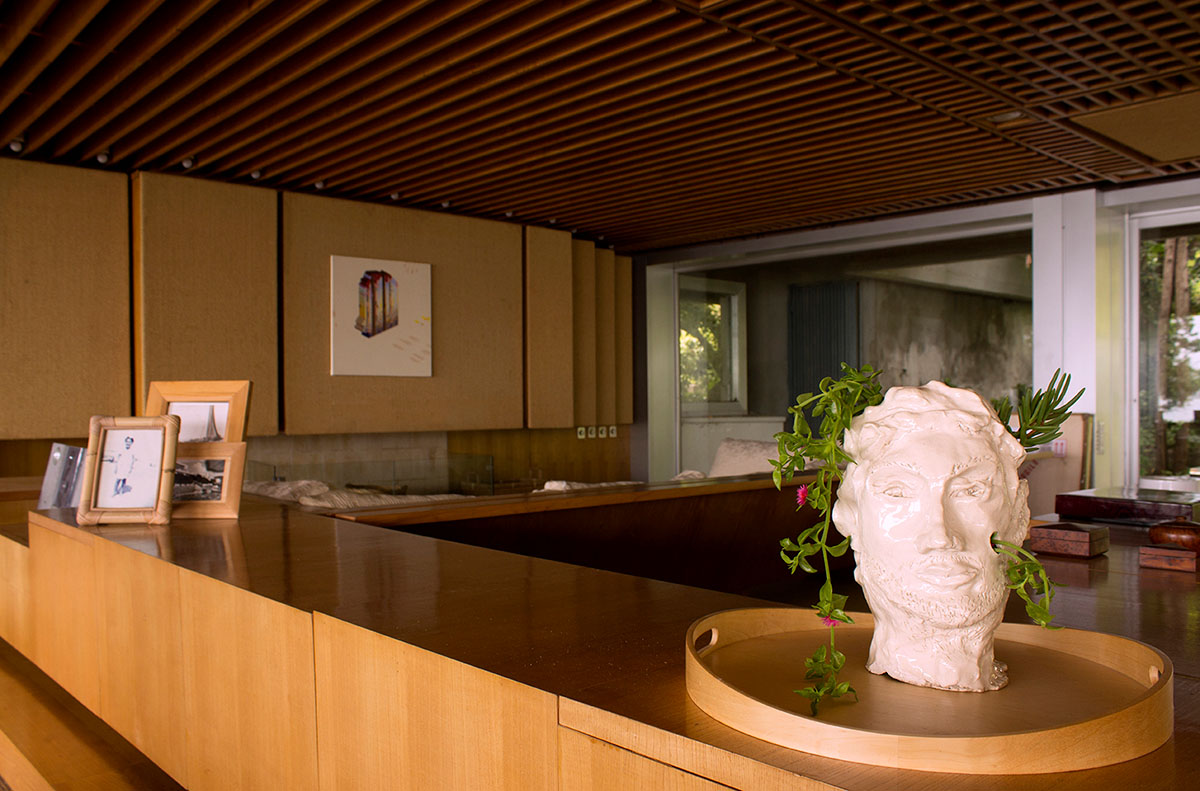 What is life like between Portugal and Italy?
My life is in Portugal, I am not one of those people who likes to describe herself as a globe trotter. I live here, I pay the taxes here, I even have a dentist in Lisbon. But yes, my family is in Italy, most of my friends are there as well, and I am a huge fan of Italian pop culture, so yes, often my mind gets stuck in Italy, and that's something not very easy to deal with sometimes.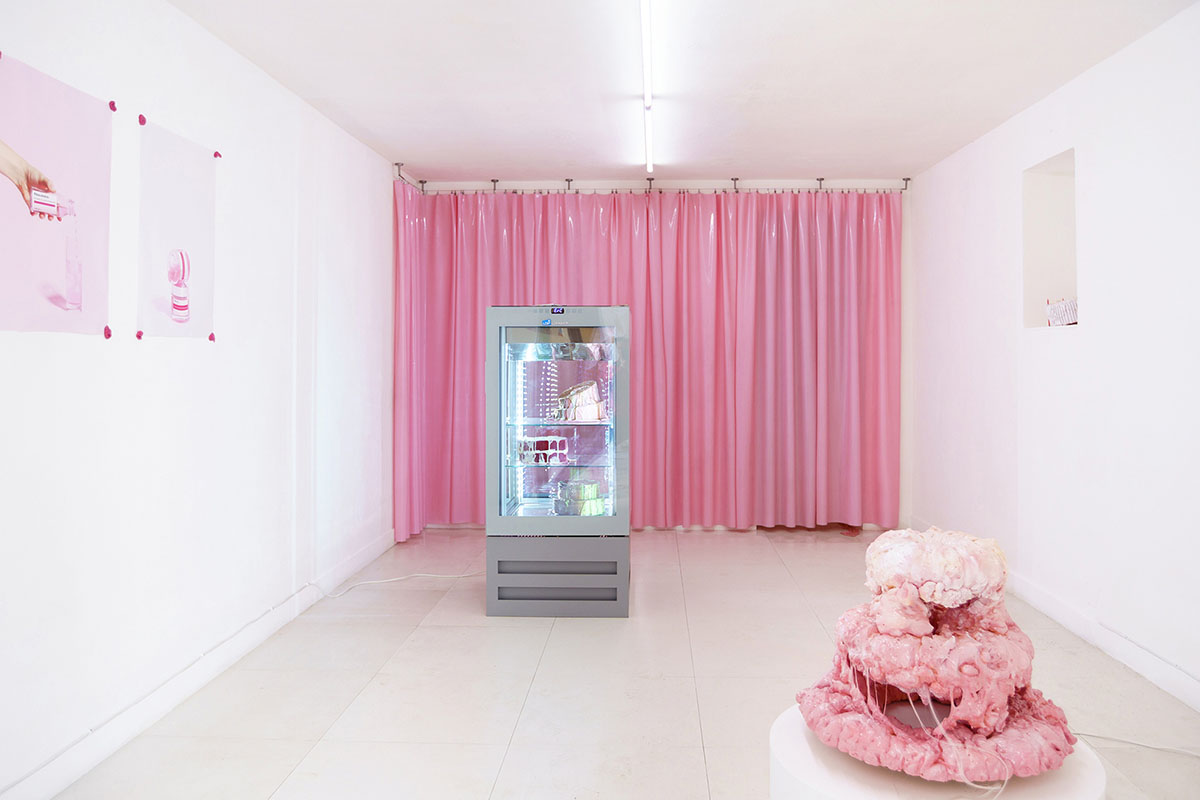 How you would describe the area where the Kunsthalle is located and the city's gallery scene?
Kunsthalle Lissabon is located between Penha de França and Xabregas, in a very residential neighborhood, which has not been touched by tourism at all. For example, on Saturdays, after lunchtime, everything is closed around here and to find a pub open you have to reach the center. But I like it because anyone who comes to Kunsthalle Lissabon is interested in seeing what we do, everyone wants to talk, sit and spend some quality time here. So, there are many opportunities to build new relationships and meet interesting people. The contemporary art scene in Lisbon is interesting, there are some important galleries as well as some very good young ones and some of them have a brilliant program (I am thinking of Pedro Cera or Madragoa just to nominate two of them) however the scene results always a bit closed on itself, but I'm sure my vision is also very conditioned by the pandemic (I only experienced 4 months in Lisbon without a pandemic). Maybe the recovery will bring also some fresh air and hopefully will also bring back some artist-run spaces and young curators in town.
Address and contact:
Kunsthalle Lissabon
R. José Sobral Cid 9E, 1900-312 Lisboa
www.kunsthalle-lissabon.org
---
About the Interviewer: Erka Shalari (*1988, Tirana) is a Vienna-based art author. She focuses on discovering emerging artists, unconventional exhibition spaces, and galleries that have deliberately broken new ground in their working methods. In this regard, she relies on unorthodox publishing practices, coupling these with a nonchalant manner of writing. The work oscillates between articles for magazines, exhibition texts and press releases.