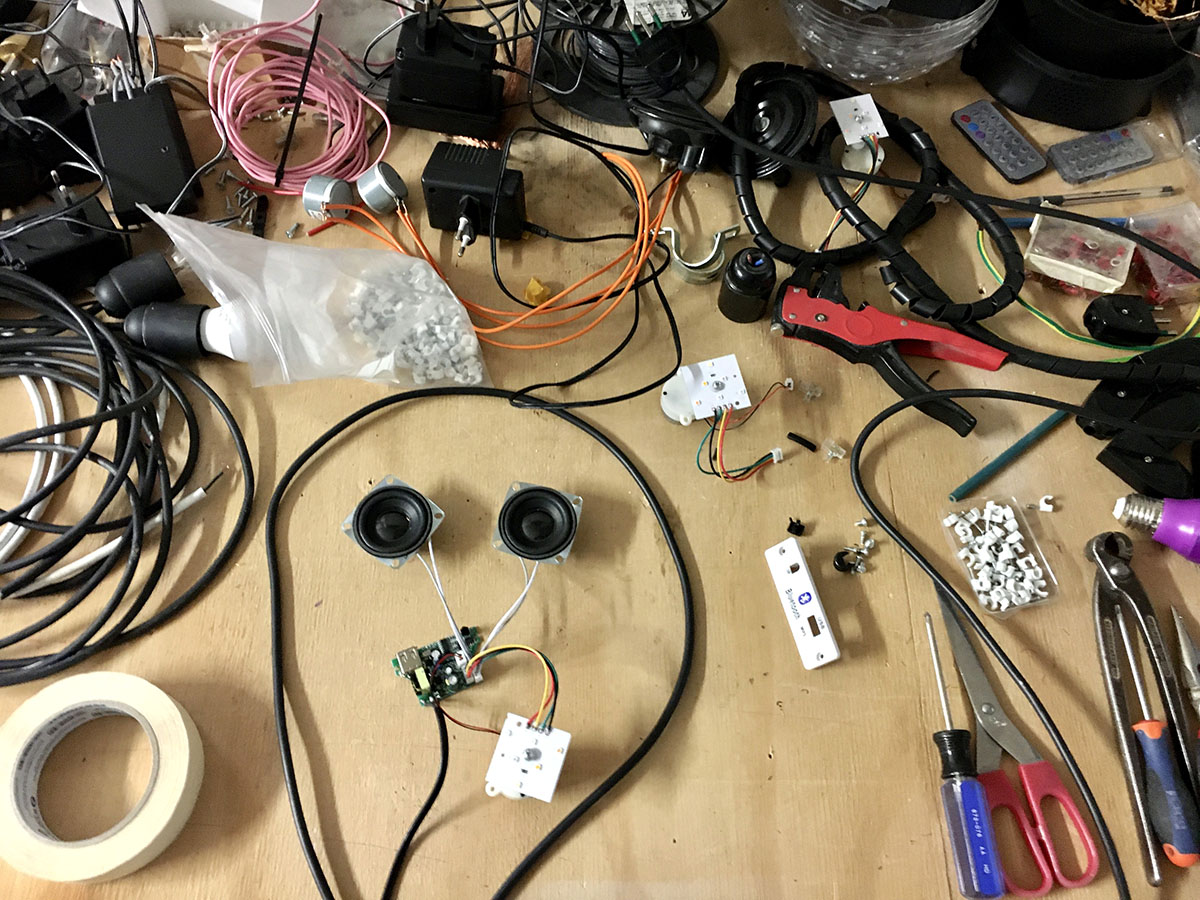 Can it be that your answers in this interview will be of similar length with the answers you have been giving at Intervist alla Quadriennale?
For sure!
There is a whole section on your website called Studio. One can gaze there fragments of past studios of you, such as in Milano (2007), Londra (2009), Nizza (2011), NYC (2012), Sedico (2019). I was wondering about the role of studio for you. Do all these places also have common denominators alongside singularities?
My studios in Milan, London, Nice, NYC, and also in Helsinki, Paris, Venice… have been to me important spaces, but at the same time they were only rental places in where I was staying for a while. After the residency period I had to pack my things and to go back home. My current studio is located near Belluno, in the north-east of Italy and it's the place that I have chosen to live and work. It's really different! It is a space with a measure, a proportion, and an acoustic quality that I immediately felt like mine. It's my corner of the world. And it's a wonderful situation to think and research.
What does a working day look like for you?
I think that everyone, like John Berger suggests, must decide to be invincible, day by day. Me too.
I've read the exhibition text that Caterina Riva, curator and writer has been knitting for your exhibition in Vienna at Vin Vin Gallery (2021). Was totally impressed by a fragment: "The date of the exhibition has been postponed, Alberto has been bringing me up to speed by sending images and videos of the works he has developed; other pieces, which he had mentioned a few weeks ago, are no longer included (…)". What can be the positive sides of a postponed exhibition, and what does it mean for an artist to have more time for the preparations?
Postponing an exhibition means above all putting it in a state of crisis and it is very difficult to sustain and think the ideas and even the works themselves. MALACLIPTICOPTIROSI in Vienna was handled completely remotely, but in a certain way, unexpectedly, the possibility to have a lot of time (a sort of excess of time!) worked very well in my mind. The lockdown probably brought to the surface a new way for measuring time. And the exhibition carried that new form of time scale.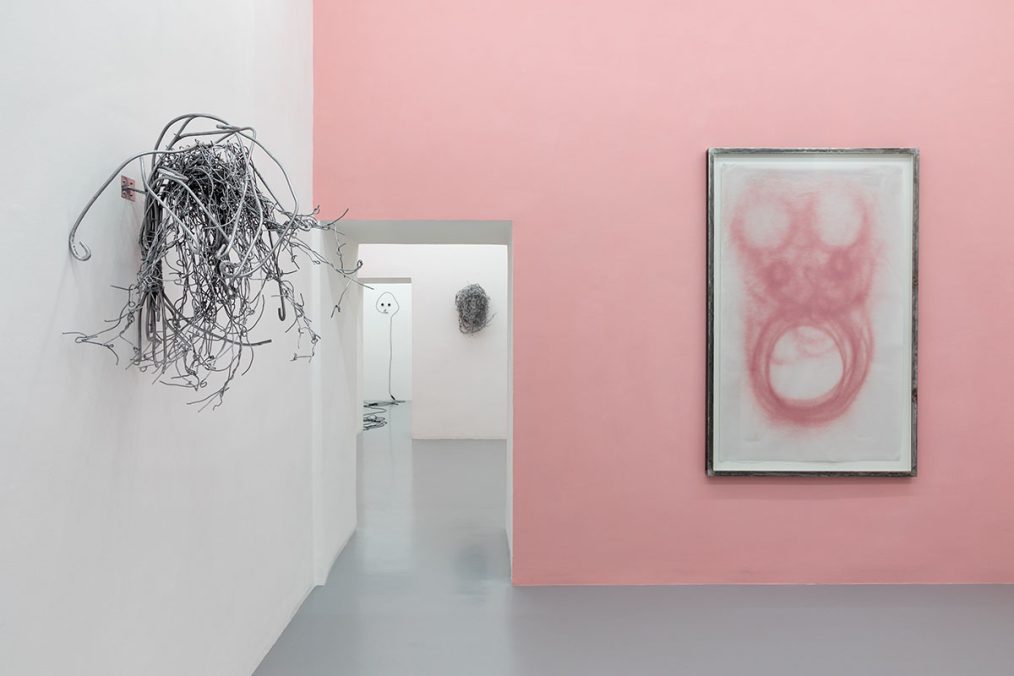 What is a calendar for you? What do you relate with February?
A calendar is a schedule, a program, but also a free project. It has the future inside. And, what about February?! In Italian there is a proverb "Febbraio, febbraietto, corto, corto, maledetto". It sounds like: "February, little February, short, short, but damned!"
A calendar is a schedule, a program, but also a free project. It has the future inside.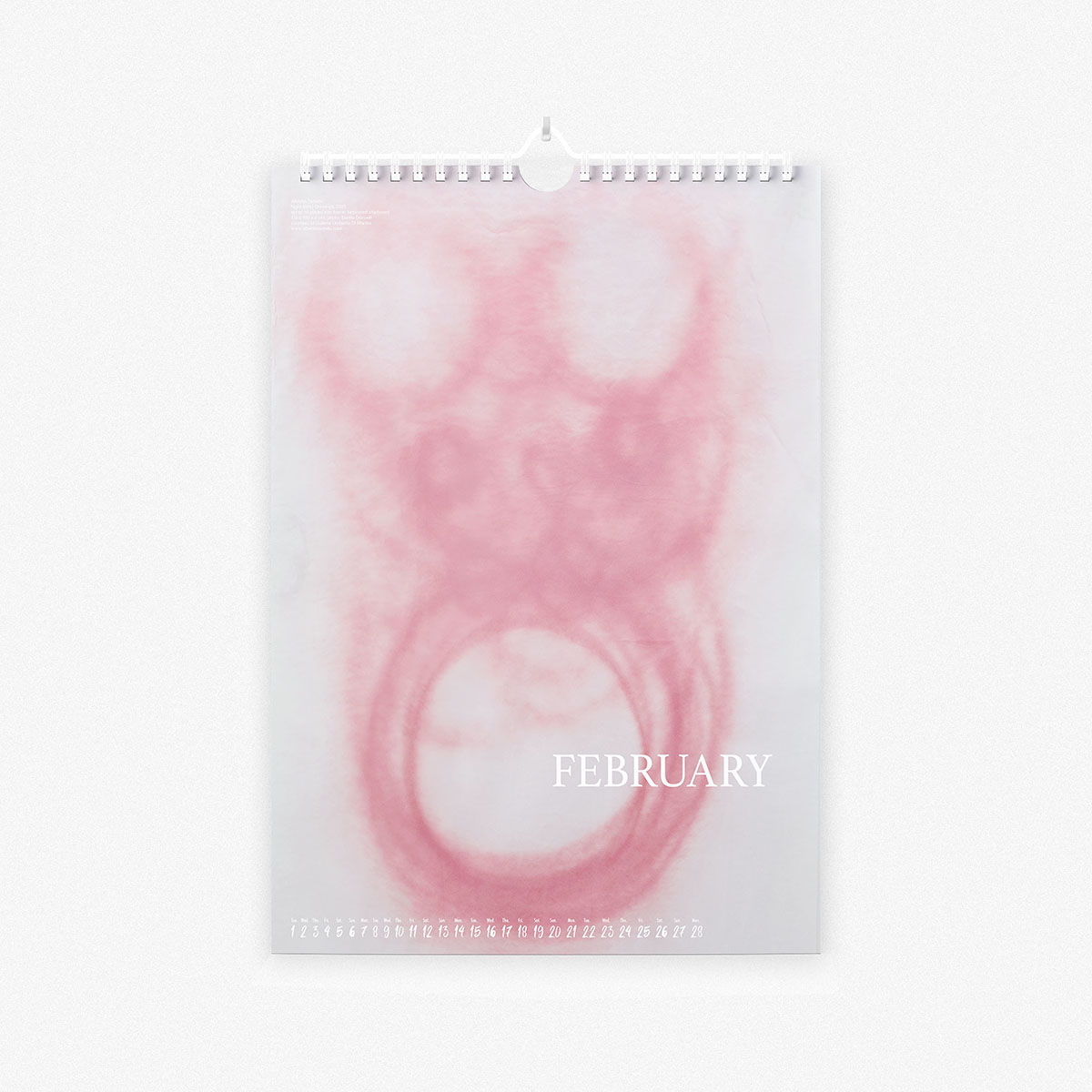 You studied basic mountaineering, rock and ice climbing for three full years (1999 – 2002). How much do you use these skills today? Where would you like to "climb"?
Both in art and in climbing there are only necessities.
How do titles of works emerge: FARAD, 9V, 25L, INOCULATI, BLIND (…)?
The first three are acronyms, initials, code names. "Inoculati" (Inoculated) is a title of 2018, one year before the pandemic and before the word inoculate raised on everyone lips. Have I felt a sort of ghost in the air? Maybe.
Alberto Tadiello – www.albertotadiello.com
The "This Time Tomorrow" Calendar 2022 is now available in the LNR Shop. ⁠⁠
---
About the Interviewer: Erka Shalari (*1988, Tirana) is a Vienna-based art author. She focuses on discovering emerging artists, unconventional exhibition spaces, and galleries that have deliberately broken new ground in their working methods. In this regard, she relies on unorthodox publishing practices, coupling these with a nonchalant manner of writing. The work oscillates between articles for magazines, exhibition texts and press releases.