Soon after that he earned a reputation for having the wildest personality of everyone there. He brought this energy to his skating and also to the party scene that came hand-in-hand with the subculture.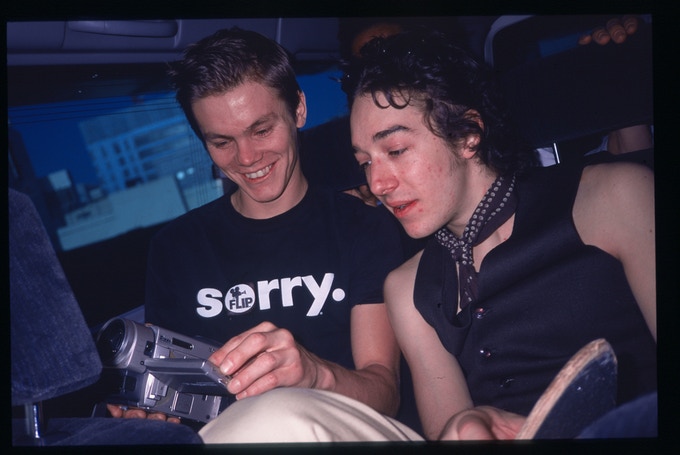 In 2007, Ali and Shane Cross, his teammate and friend, were in a tragic motorcycle accident in Australia. Both were heavily intoxicated when Ali drove the motorcycle into a wall while Shane was riding on the back. Ali ended up in a coma, and Shane was killed. After getting lost in a long period of substance abuse, against all odds Ali managed to get back to a "normal" life. Today, Ali has been sober for seven years. Each day he attends a twelve-step program, carrying the scars on his body and in his psyche, daily reminders of his past and the accident that still haunts him.
The Scars of Ali Boulala will provide the most in-depth look into Ali's present and past ever presented on film.
This documentary feature film is 8 years in the making, and in its final editing phase. The director of the film, Max Eriksson bumped into Ali in a Swedish bar soon after Ali's return from Australia where he had spent some time in jail after the accident. Since then, he's been filming and interviewing Ali – throughout his recovery from drug and alcohol addiction – up until the present day. Alongside newly shot material filmed since the day they met, a large part of the film will be made up of archival material shot in the late 90s and early 2000s.
The film tells the story of Ali's rise and fall, as well as his path toward possible redemption. Archival material shot in a variety of formats chronicling Ali's years as a pro skater forms the basis of the film. This material brings in viewers who may not be familiar with Ali and his legacy into the world of his past and introduces them to the central figures in Ali's life during that time. Through the liveliness of this archival material from a time gone by, we get a vivid picture of what it was like for Ali to live a life without limits, and as such, we come to understand the profoundness of his loss. As well as his family, we have shot interviews of close friends of Ali from his skateboarding days, such as world-famous Arto Saari, Rune Glifberg, Ewan Bowman Dustin Dollin, Erik Ellington and Kevin "Spanky" Long.
Team:
Mario Adamson, Producer; Ashley Smith, Producer; Mario Adamson, Producer; Ashley Smith, Producer; Anita Norfolk, Co-producer; Mikel Cee Karlsson, Editor; Clara Harris, Production Assistant.