There are special and extraordinarily sensitive people, they are the dreamers, and while being in this state of fantasizing they are utmost vulnerable. But in their visions these people are incredibly strong, because dreams are the wings that give us freedom. I wanted to show the synergy of these opposites, showcase the willpower, sensuality and make these people protected by the garments. ‒ says Elena Burenina.
The Autumn-Winter collection ‒ 2020 is built upon contrasts: black and white colours, shapes hypertrophied as if they were from a man's shoulder , textures utterly contra-dicting each other: leather opposed by silk, crude coat fabric – cashmere; softness, tactility – hardness that coats and protects as a shell would. Through the modesty and finesse of the collection, one is able to sense the sexuality.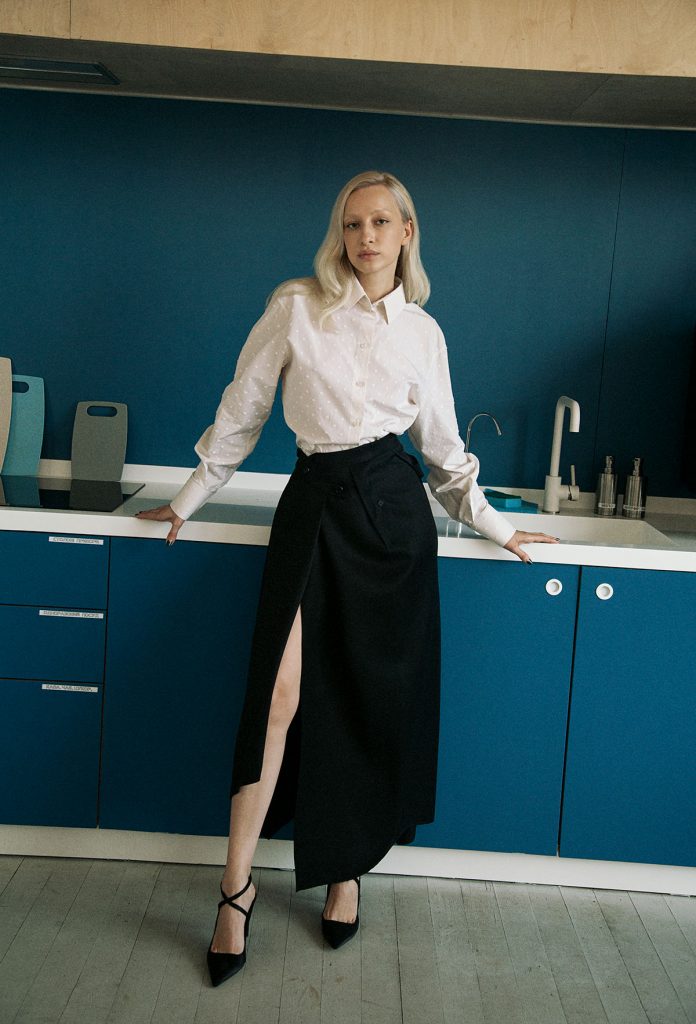 She puts her emphasis on outer garments of simple yet intricate cut: coats, trench coats, pantsuits. The main collection also incorporates a capsule collection of down coats and accessories made in collaboration with a Ukrainian brand MoonGoose Outerwear.
The brand is known for a special approach to creating the collections: the clothes, shoes and accessories are easily matched with one another, thanks to that you can easily create a wardrobe that is both modern and exquisite.
Elena Burenina – www.burenina.com