The exhibition aims to open a timeless discourse with the language of art. Contemporary artworks interact with works of the already deceased artist Soshana, as certain contents remain and do not seem to change over decades. It is often art that takes up cross-generational themes and puts them up for discussion. As emotions are attached to memories and can be expressed through artworks with the use of internal and external elements.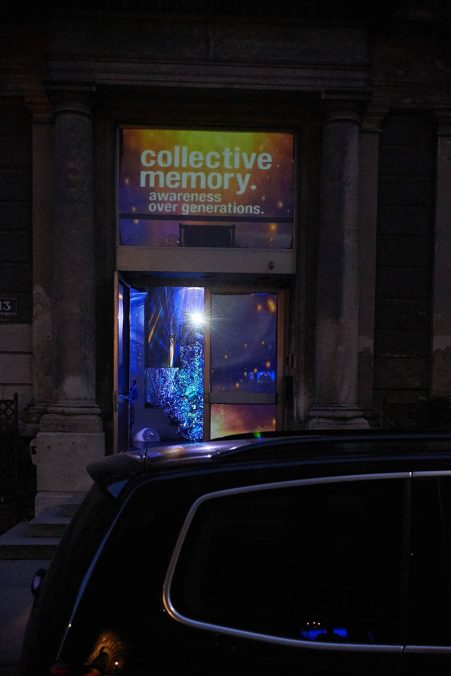 What do you feel, when you observe your surroundings? In close dialogue with the visitors, the question of transference and countertransference to individual works is dealt with. The approach refers to a quote by Wassily Kandinsky.
A work of art consists of two elements, the inner, and the outer. The inner is the emotion in the soul of the artist; this emotion has the capacity to evoke a similar emotion in the observer. Wassily Kandinsky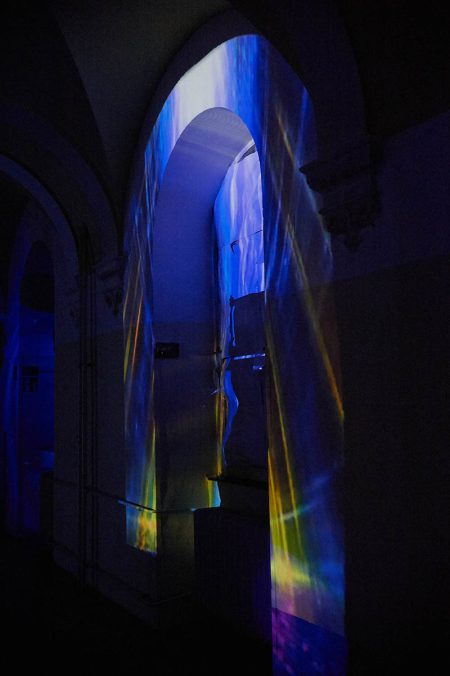 ››collective memory. awareness over generations‹‹ refers to the intergenerational awareness of memory, emotion and perception and focuses on the mutual impact between the artist, viewer and artwork in the here and now.
Artists: Amiko Kamikaze, Begi Guggenheim, Billi Thanner & Resa Lut, Christian Eisenberger, George Kubla, Mariya Vasilyeva, Martin Grandits, Mathias Hanin, Sophie-Luise Passow, Soshana.
Amiko Kamikaze (1983) moves technically far from boundaries of traditional genres – in a wide, open space between painting and sculpture. In his multifaceted assemblages, he builds small worlds, almost like stage sets, from old photos, drawings, texts, newspaper clippings, or comics. These he enhances into the third dimension by complementing them with paint, modifying them or combining them with found objects. In an almost documentary way he elaborates pieces where influences become blurred –he confronts experience with rumor, street chatter with high culture, and past with future.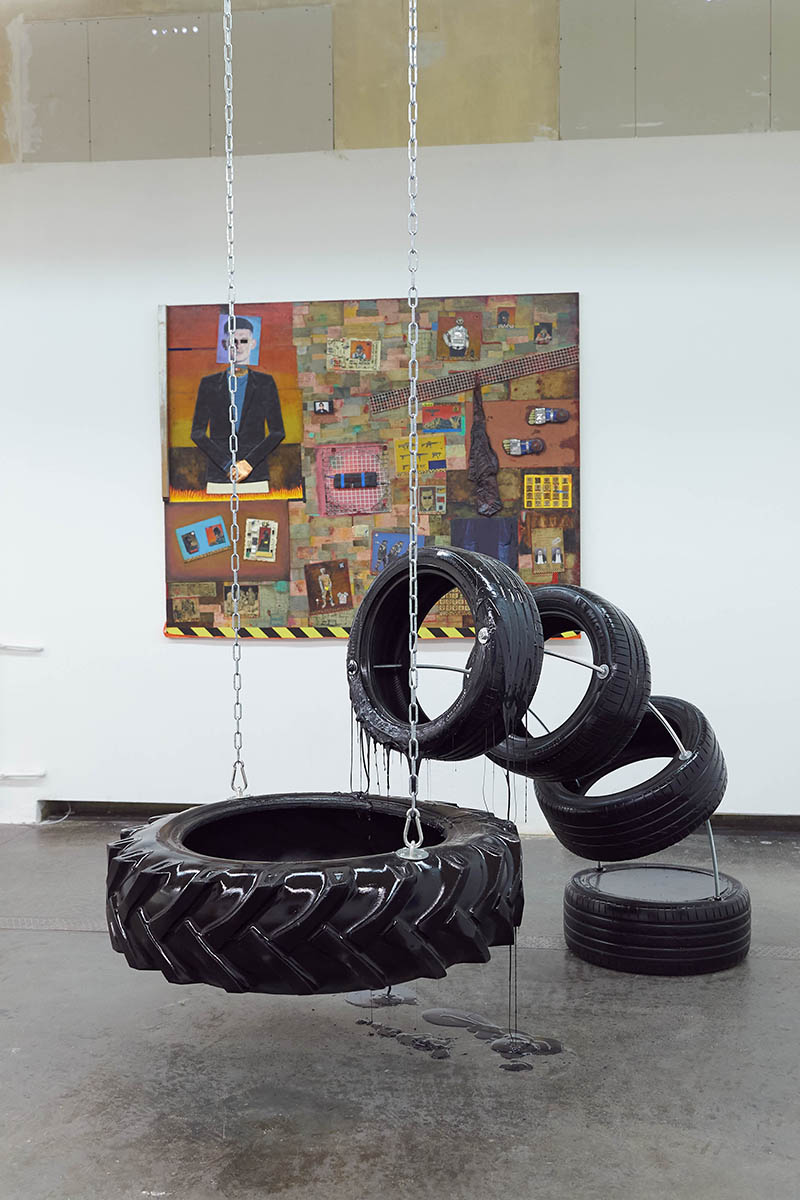 Begi Guggenheim (1977) creates works that seem anachronistic, as if ››fallen out of time,‹‹ the artistic morphology is distinctive. It refers to the spontaneity of experimentation. Organic formations, reminiscent of life, pair with machine-functional elements, even futuristic elements, mirrored or united in a poetic approach. It is necessary to discover delicate and rough elements side by side and in order to endure these strong contrasts.
Billi Thanner (1972) is one of the protagonists of a new generation of contemporary actionism. She refers to beauty and her work encompasses a range of genres such as painting, sculpture, plastic intervention, spatial installation, action and performance. It is dedicated to the relationship between man, nature, art and society. With self-confident, powerful and impulsive imagery, Billi Thanner negotiates the imbalance between social, economic and ecological actions: superficiality, immoderate consumption and throwaway mentality, exploitation of human labor and nature, environmental pollution and waste of resources.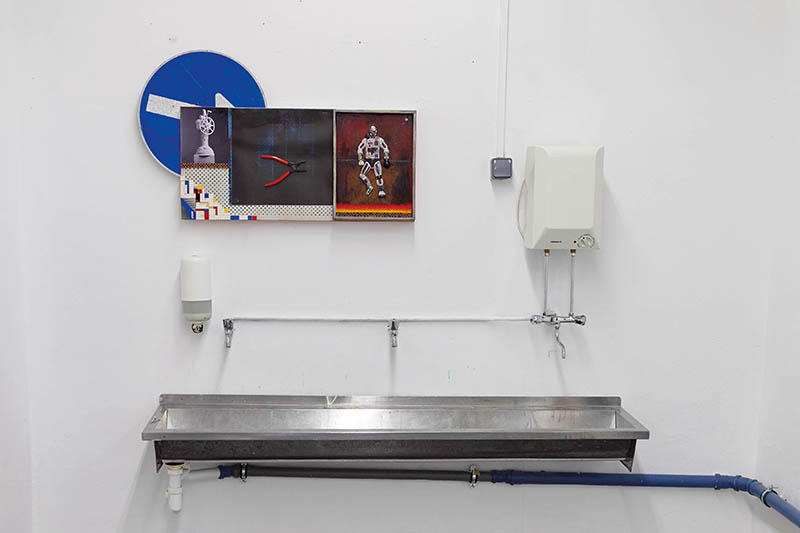 Teresia König (1983), also known as Resa Lut, realizes audiovisual installations, stage sets and concepts, illuminates objects, visualizes live performances and creates content for theater productions. In her work she deals with the exploration of material and movement. With her company Leuchtkraft Illumination she implements projects in the field of projection art, video direction, digital solutions and large-scale productions. "Leuchtkraft" offers overall concepts and solutions for technical implementation. Among other things, it also provides ideas for immersive spatial staging, interactive elements and visual dramaturgy.
Christian Eisenberger (1978) Initially, he became known for anonymous interventions in public space and distributed over 9900 carboard figures on streets and squares worldwide. He still uses cardboard, tape and waste material today, while also appropriating any other material. He effortlessly switches between painting, sculpture, video, performance, street art and land art. His working method is characterized by unrestraint and chance. Through constant repetition, new series are constantly being created. Despite all abstraction, the human being remains a recurring motif.
George Kubla (1975) explores the relationship between the natural and man-made world in order to create a new language of sculpture. George describes himself as a "radical formalist and materialist," who is interested in the structures of material that lead to their external appearance. His work deals with macro and micro of nature, aswell as the examination of industrial material, forms, constructions and processes. He is constantly exploring new materials, which in turn help determine the form of each sculpture and the emotional register it occupies.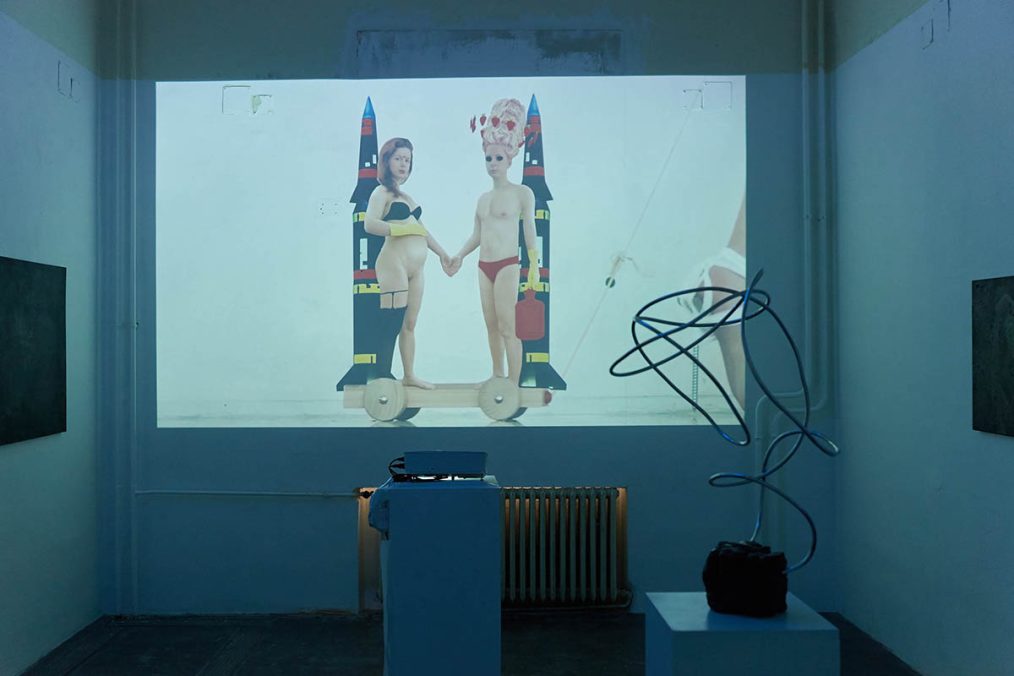 Mariya Vasilyeva (1993) explores the impact of today's digital economy on interpersonal power relations and the problematics of self-representation in the digital space. Her primary emphasis throughout the production process is to intensely engage with her own body. By duplicating, amplifying, deforming, dehumanizing her body – thus altering her identity – she endeavors towards a new aesthetic that is characterized by the process of moving away from the human towards the abstract – non-organic, non-human, and mystical, thus creating an artificial being made up of a thousand individual parts of herself. The video works frequently display extracts of her naked body, functioning as sculptural elements. Through the experience as an Ukrainian immigrant, she questions numerous patterns of her identity, especially as a woman. Above all, she is concerned with the genre of contemporary pornography – a symbiosis of violence and entertainment.
Martin Grandits (1982) manages to perceive the aesthetics even in everyday life. A logo, a spread or a beer bench – everything can be the basis for an artistic idea – and a T-shirt is no less suitable as a carrier medium than a canvas stretched on a frame. With impressive nonchalance, he associates himself between Tinder and Picasso right across pop culture and art history, usually stopping where you least expect him. His companion is not only the critical eye but also humor, on the one hand as a stylistic device and on the other hand as a weapon against the pathetic. His work focuses on sculpture and visual concepts for the public space.
Mathias Hanin (1988) is a multidisciplinary artist living and working in Vienna. His work is characterized by transdisciplinary perspectives and experimentation with materiality. Through performative and conceptual deconstruction of personal narratives, he reflects socio- cultural mechanisms and structures of his environment. His focus lies on the expression of the relationship between one's own physicality and material approaches. Sophie-Luise Passow (1994) works with drawing and painting. With the recurring question of an origin, she explores relationships between original, copy and reproduction. She sees repetitive patterns as abbreviations or symbols of a collective visual memory.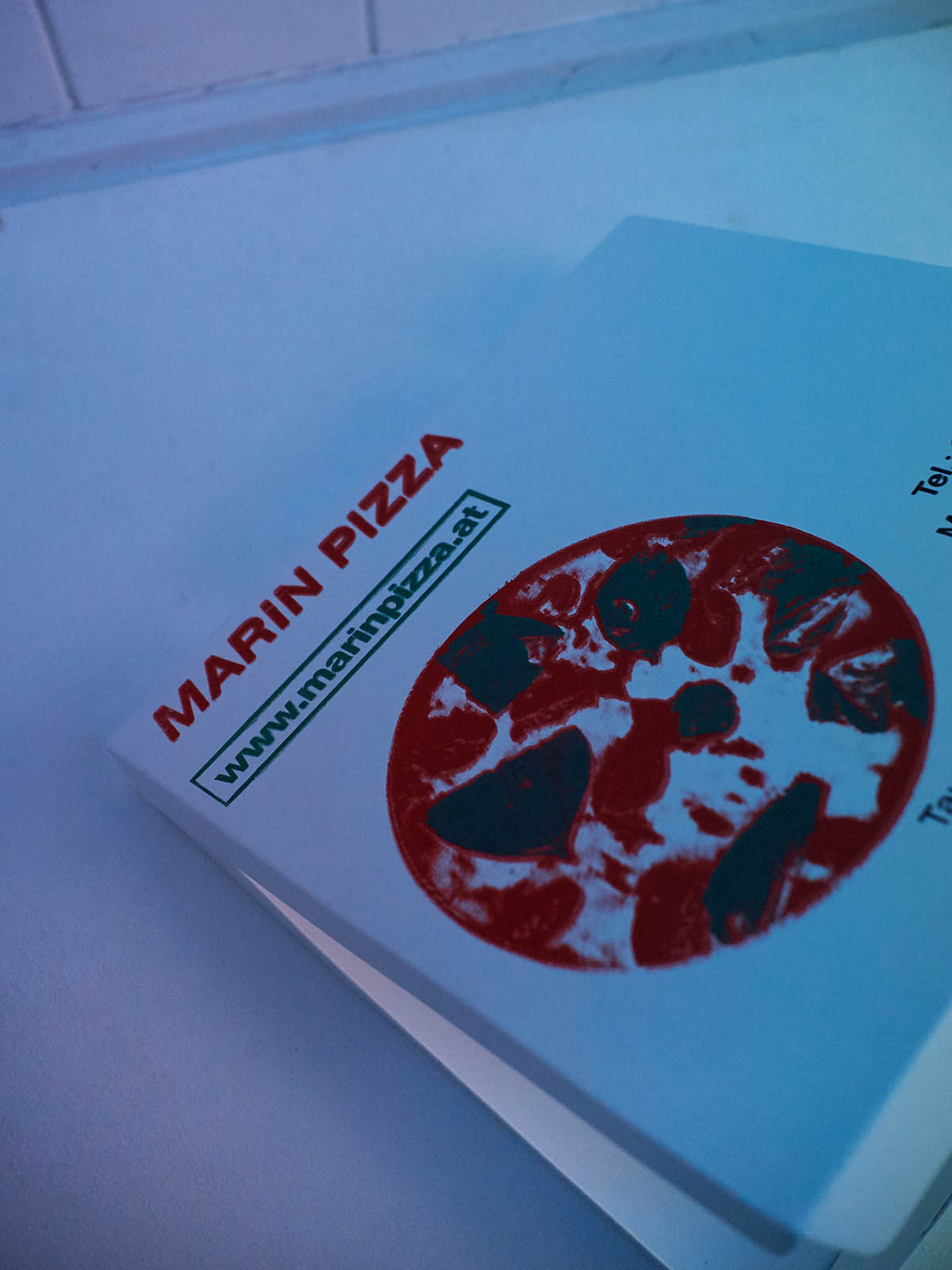 Soshana (1927-2015) is one of the few Austrian artists of classical modernism, which has gained international recognition. From the figurative social realism of her early years, she managed to find her own stylistic way of abstract art. Some of her works are characterized by reduced calligraphic graphics influenced by Japanese and Chinese calligraphy, as well as flamboyant, vibrant paintings. Soshana lived and worked for 35 years among the artistic and intellectual avantgarde in Paris and New York. She had encounters and relationships with central figures of her time such as: Picasso, Giacometti, J.P. Sartre, Mark Rothko and many others. During her travels, she collected her experiences in her diaries and shared her impressions of different cultures, encounters and politics in her paintings.
Exhibition: collective memory. awareness over generations. curated by Daniel Lichterwaldt
Exhibition duration: 06.05. – 15.05.2022
Location: Never At Home, Schellinggasse 13, 1010 Vienna
Initiated and realized by: Erekle Tsintsadze, Roberta Manganelli
Organization und communication: Sarah Theuer
Thanks to all our sponsors: Club Praterstrasse, Stella Models & Talents Management, Stiegl Privatbrauerei, HNC consulting, 98.3 superfly, JURACZKA, IKO Art