Inspired by the works of Dutch and Flemish Masters of the sixteenth century such as Gerard Ter Borch, Gabriel Metsu and Jan Steen, Ralaivao depicts ordinary life activities following the same attentive and precious gaze to details for which the Old Masters are distinguished for. The referential nods to the past, both through traditional painting techniques and some subject matters, are paired with a contemporary condition, molded by our current status of experiencing life as a fragmented and virtual reality, exclusively observing closed up, embellished parts of real life.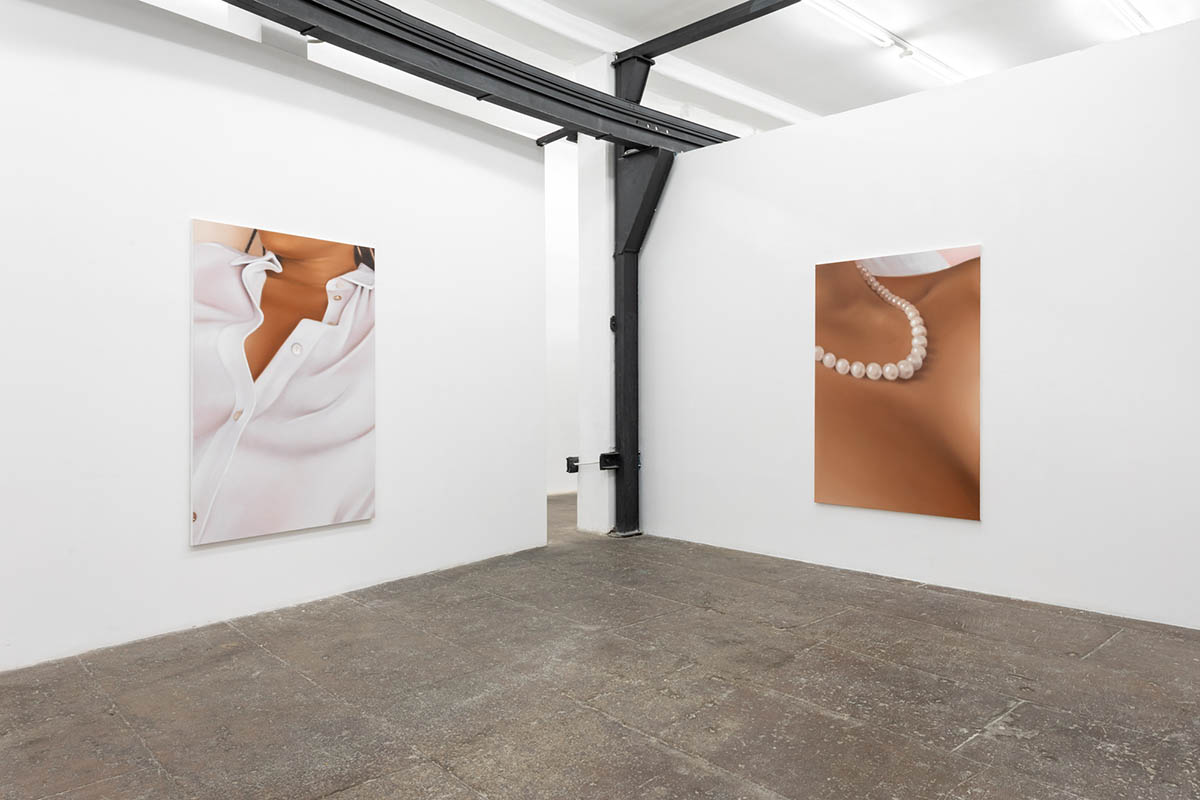 Alexis Ralaivao's large-scale works merge references of baroque paintings with the constant supply of images we are subjected to on a daily basis, aiming to blur the boundaries between traditional representation and contemporary life in order to gesture toward other ways of desiring, feeling, or being in the world. Through a contemporary approach, the artist desires not only to open a window into his subjects' lives but also invites the public in, to actively participate in the daily activities that are taking place inside his intimate environment.
In classical portraiture, there is a distance between the public and the person represented. I want to erase that distance." declares Ralaivao.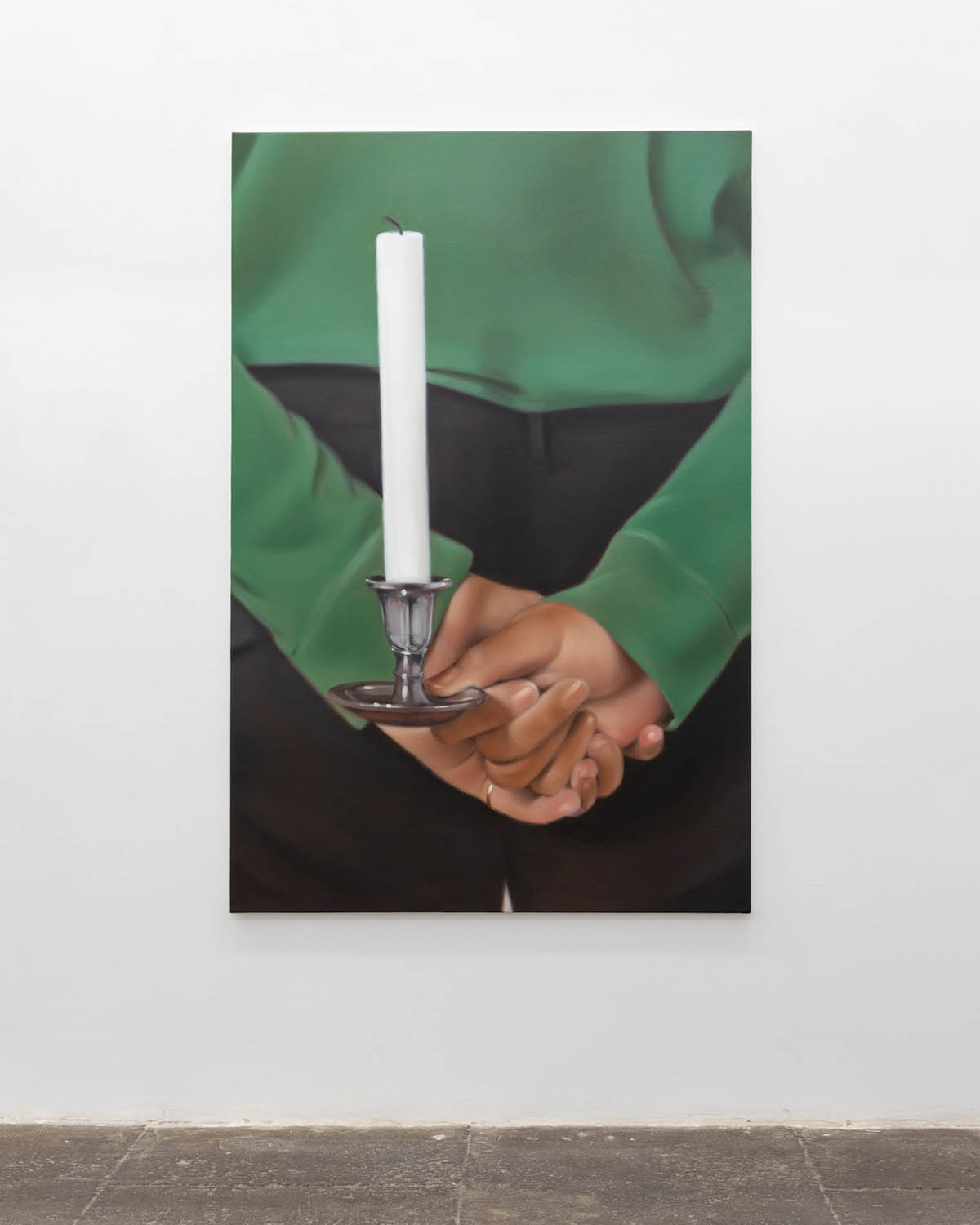 The ultra-close-up, immaculately executed and blended paintings punctuate a fleshy palette of pastel hues with bodily details like moles and blemishes. While thinly layered brushstrokes lend the works a dream-like, almost airbrushed quality, the body language of its subjects is palpably relaxed and off-guard as he leans towards the representation of rather common activities such as reading a magazine, the unbuttoning of parts of your garments or the preparing of a meal. Regardless the choice of figuring ordinary affairs, Ralaivao masters the subject matter attributing a monumental quality to each scene, both through the painting's dimensions but mostly to the pictorial attention and sensibility contained in every detail.
Exhibition: Glittering Short Stories by Alexis Ralaivao
Exhibition Duration: April 26 – May 28, 2022
Address and contact:
T293 Gallery
Via Ripense 6, Roma
www.t293.it