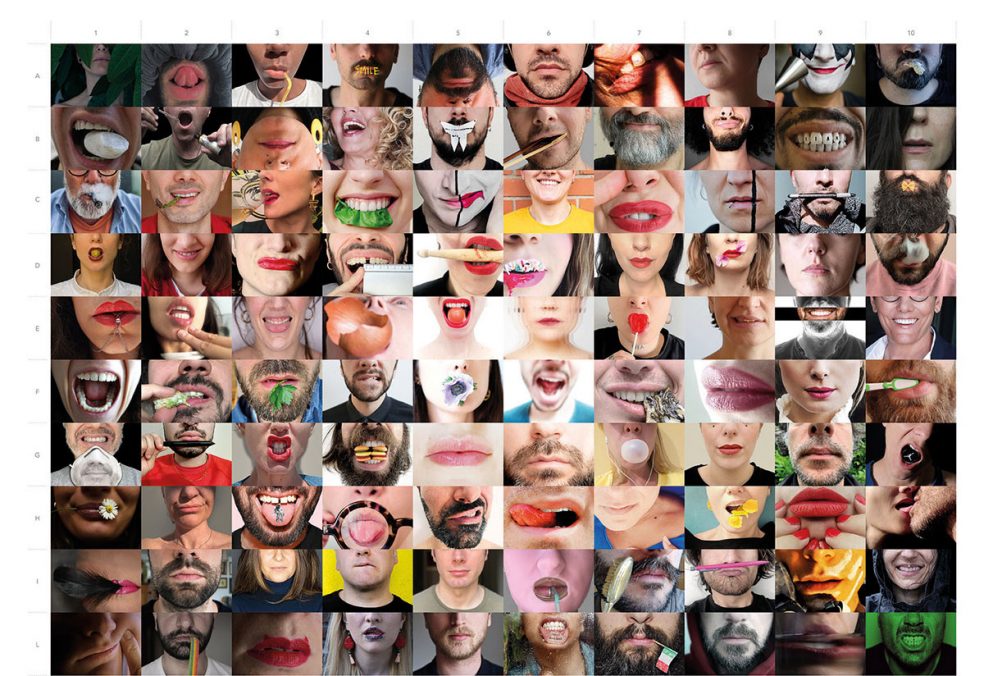 In his everyday life, Raffaele lives between Milan and Bergamo and works as an IT market intelligence analyst, delivering research and consulting for technology vendors and consumer companies. In this job, he studies how retailers innovate their business models by leveraging the opportunities offered by digital technologies. Raffaele is as well passionate for coaching and mentoring people that run startups (mostly tech-driven), to enable them to find their own way to professional and business growth. He shares a good portion of his life with Aurora Rossini – in person, via Whatsapp, Instagram, Google Meet, and Zoom calls.
Aurora Rossini is born in Bergamo, Italy, under the sign of Virgo. Aurora is a graduate in Art & Culture Management with a passion for media studies and contemporary art market. Her journey in the art world started as a child, casually bumping into an Impressionism focused exhibition in which there were also few original Picasso, and from that point there was no turning back. Further to collaborating with magazines on content creation, she co-founded Silent Art Explorer, focusing on the social strategy, editorial calendar organization and advisory with a ghost presence attitude – she's more a behind-the-camera kind of person and never gets sarcasm.
Raffaele and Rossini launched Silent Art Explorer on a hot afternoon of August 2020, in Arma di Taggia – a small town in Liguria, Italy. The idea came up while they were sitting at the bow window of Aurora's summer home and looking at people browsing on the seafront. They looked at each other and said "Let's try!"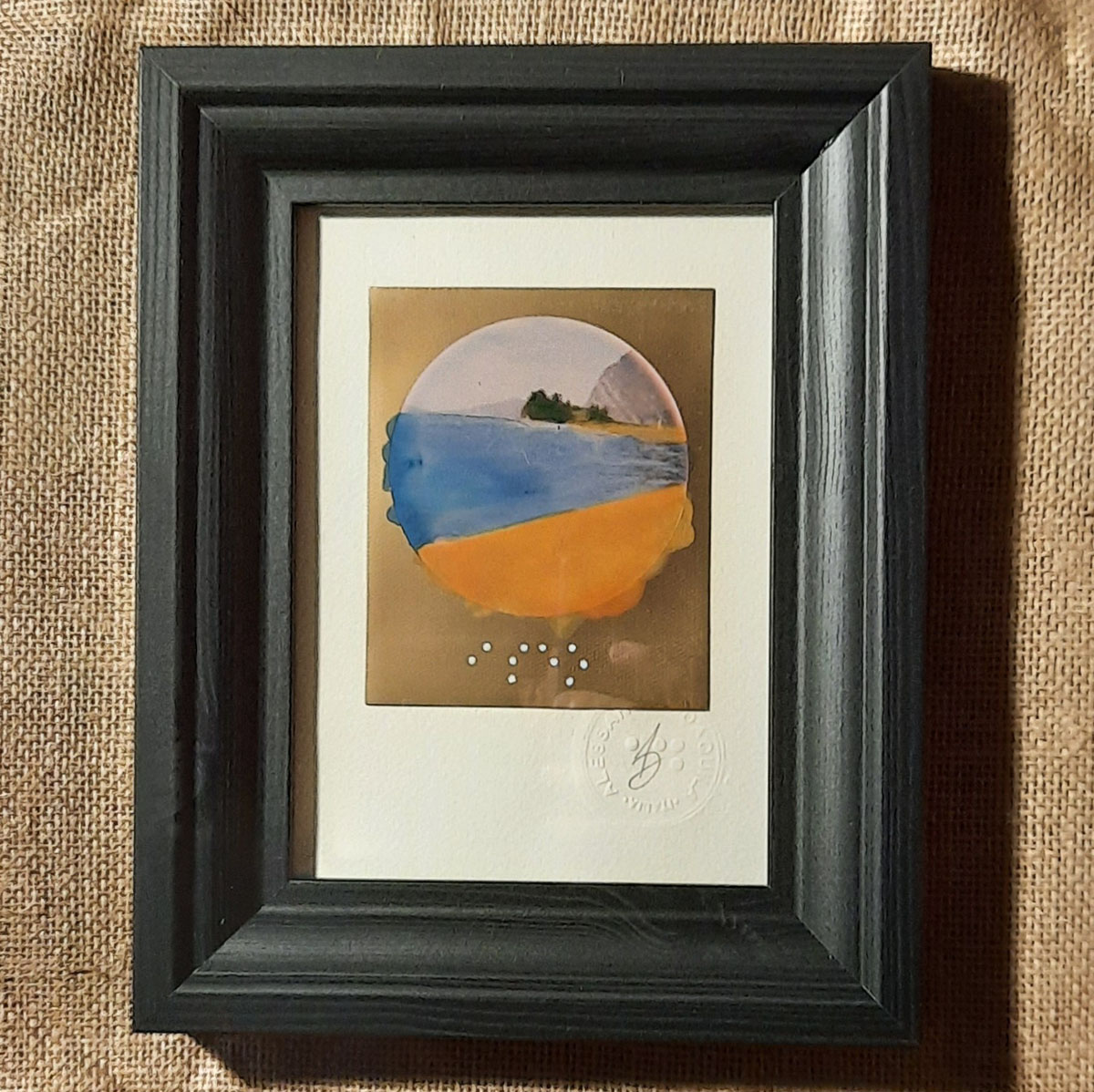 Giulio, can you tell us more about your background?
I will start from far, slightly romantic, memories. I used to spend my childhood summers walking on the slopes of Stromboli – an active volcano island in the middle of the Mediterranean Sea – barefoot, in the dark, on full moon and new moon nights. My first experience with art came as a child, watching "Fanny and Alexander", "Amarcord" and "2001 A Space Odyssey". I grew up sharing friendship with many art passionate people that – over the years – planted many "art seeds" in my head and heart. At the same time, I've always had a passion for technology and envisioning how people will use it to generate new value in their individual and social lives. I graduated in Communication Sciences (let's be clear, humanistic and media studies, not engineering studies), with a thesis on Fellini's last movie "La Voce della Luna". A great studies experience, however, very difficult to sell on the job market. Therefore, after graduating, I wanted to make my skills a bit more "sellable" and I decided to go for a master in Marketing and Communication. Since then, I have been working in the beauty industry, in tourism electronic commerce, I've tried to launch an electronic commerce gamification startup – still frozen at the prototype phase – and then I started working in the IT market intelligence firm I'm currently employed at.
Growing up, I became passionate about contemporary art and began collecting works by emerging artists. I co-founded "Silent Art Explorer" with the mission of facilitating valuable conversations in the art community and being a reference point for artistic talents in their growth path.
How do you find your artists?
While doing all of the above, my passion for contemporary art has been growing stronger and stronger, and I've found an elective affinity with art fairs – the ones in physical venues. Until the sanitary situation allowed it, I browsed each single fair stand, looking for the next emerging artist to welcome to my collection. Usually, what happens at a physical fair is that, during the browsing, my eye falls on an artwork and I feel I'm falling in love with it. I put a mental post-it on the artwork and, at the end of the day, I come back to the stand, and spend quite some time speaking to artists, gallerists and curators. I love to understand what's behind their individual and collaborative work. Often, when I fall in love with an artwork, I already know I will bring it home with me. Also, before 2020, I used to have a sort of gallery visit ritual. Milan is full of wonderful art galleries where I love to spend Saturdays (and, why not, Sundays – if they are open). Therefore, I used to have periodical galleries tours during which I would say hello to gallerists I already knew – to ask what's new and upcoming – I visited a new gallery, or I went to an artist's personal exhibition I had heard of. Sometimes, I've been introduced by my friends to an artist that has invited me to see his or her works in their studio. These are such precious moments in a collector's experience. Since the situation changed in February 2020, I've started to use Instagram as a key platform for discovering new artists, entertaining conversations with them, asking for catalogues, and speaking to gallerists, curators, art sharers, and other collectors. I've as well bought a couple of artworks starting from Instagram. In parallel to Instagram, I've experimented with digital fairs exhibitions as well – even if I find it a bit difficult to enjoy the experience in full, and fall in love with the artwork.
These are such precious moments in a collector's experience. Since the situation changed in February 2020, I've started to use Instagram as a key platform for discovering new artists, entertaining conversations with them, asking for catalogues, and speaking to gallerists, curators, art sharers, and other collectors.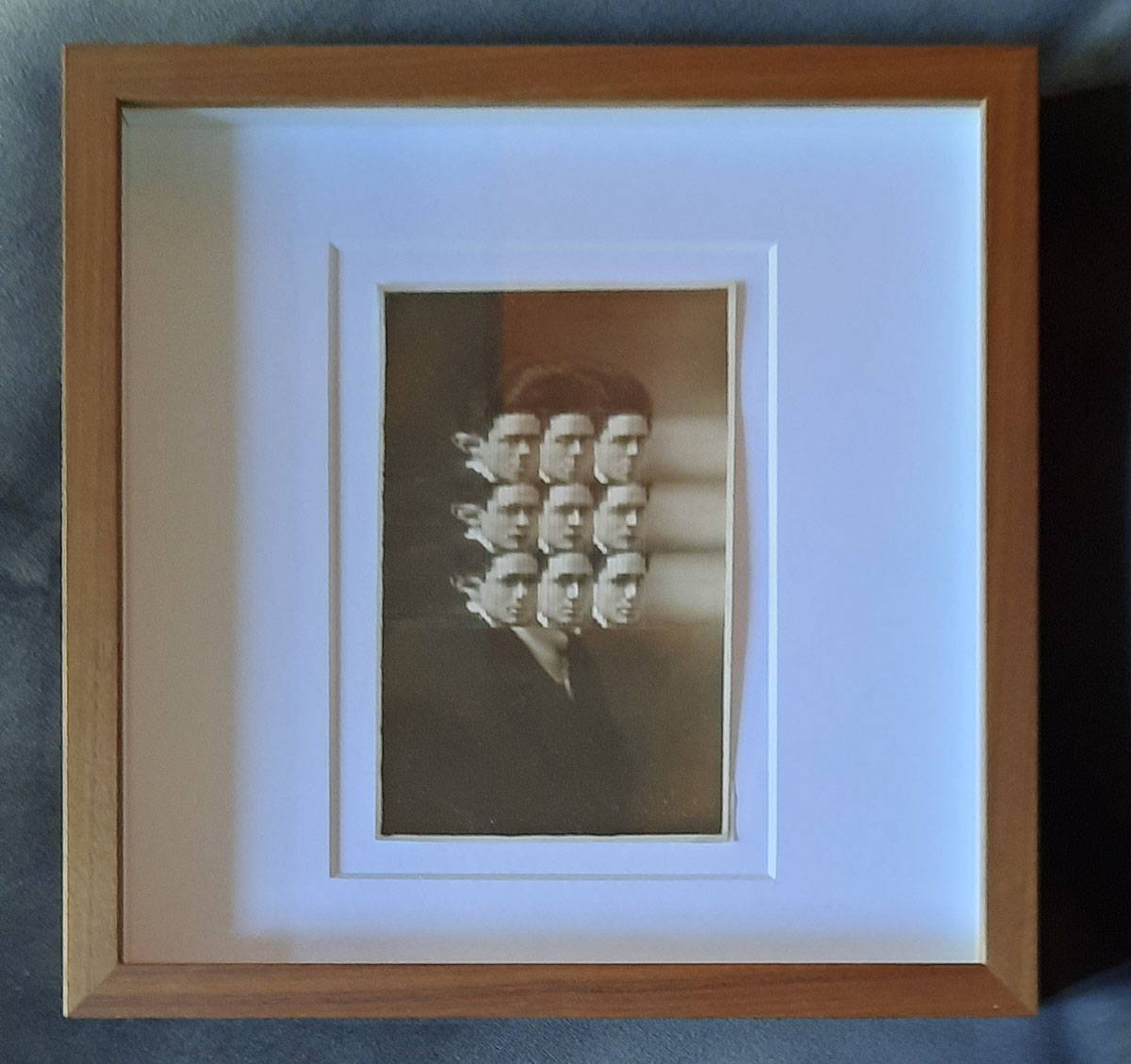 How do you see the art market changing in the next years?
I am among those who believe that emerging artists will make an effort to affirm their independence as autonomous entrepreneurs. With this, I don't mean that they will not be collaborating anymore with galleries (and through them with art fairs) that they will refuse to be sold by auction houses, or that they will deny collaboration with curators and art advisors. On the contrary, artist will continue to leverage these go-to-market models. However, they will be more aware of how to move among the complex art market dynamics and decide how with whom to collaborate, based on sound business considerations. At the same time, I believe that art collection will go through an important democratization wave, enabled by the explosion of electronic commerce and online marketplaces. Many art passionate people will realize that high quality artworks by emerging artists can be found at accessible prices and easily bought with few clicks. Let's be clear, physical art fairs will continue to exist. There will simply be the growth and affirmation of the long-tail market of affordable artworks. Moreover, I strongly believe in the renaissance of the Collector-as-a-Maecenas role. There is, spread around the world, an informal community of collectors that is looking beyond artworks as a financial (short- or long-term) investment. Always more collectors decide to support artists along their personal and professional growth, to become partners of the artist – above all if she or he is an emerging artist. Finally, I've been looking at digital art for a while. I'm deeply fascinated by it, and I always interrogate myself on the new value that it can bring to art. However, when I look at specific phenomenons such as NFT-based digital art, I still have many doubts. In fact, I join a multitude of art passionate people in keeping to ask myself:
Is this about simple short-term, hype-driven, financial speculation? Or are we really witnessing a paradigm change in the way quality art is going to be entrusted to the art community, for the upcoming decades and centuries?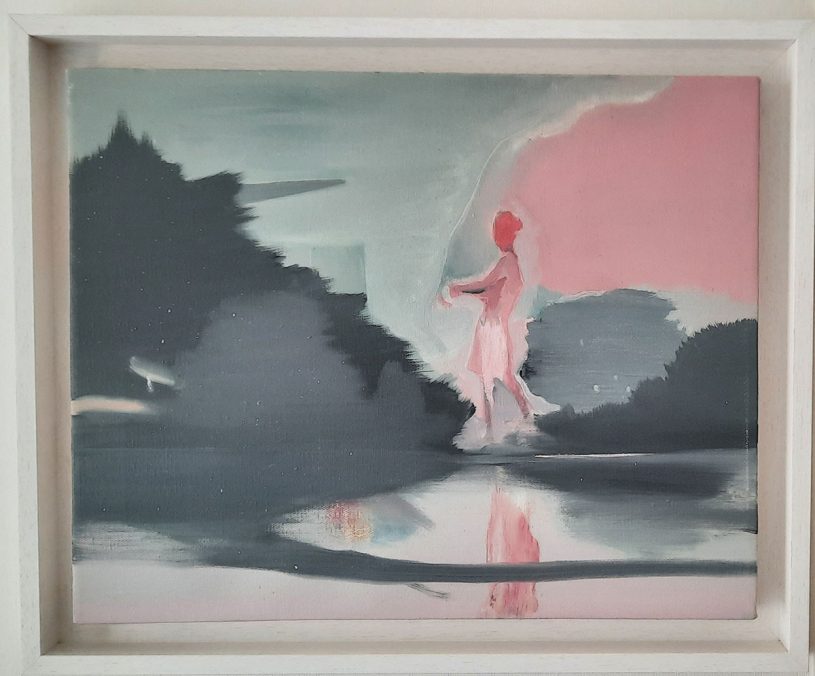 What are you currently focusing on?
With Aurora we are dedicating considerable efforts to cultivating the Silent Art Explorer community on Instagram. Aurora has a great talent in writing about arts, culture and fashion, she deeply understands social media languages and practices, and uses them with high efficiency and effectiveness. On my side, I focus on establishing valuable relationships with artists, curators, advisors and the many different talents that operate in the art world. And, by the way, finding new artworks to acquire and artists to support. In February, Aurora and I have started as well to collaborate as contributors to Art Nomade Milan News, an online magazine founded by art consultant and divulgator Elisabetta Roncati. However, over the past weeks, we have been slowing down a bit the activity on Instagram. I will tell you the reason when answering the last question "What do you expect for 2021?"
Collecting art I fall in love with. What is part of your collection?
Over the past years I've been acquiring artworks from emerging artists that work with many different mediums and techniques. The artworks I am going to mention are somehow representative of the poetics that underlie the collection research that I conduct daily. One of the first has been "Octopus – Or the Shaolin Monk of the Sea", an oil on canvas on commission, by Marco Ferra – an eclectic software developer with a talented artist soul. Then, there is "Birds were flying in the sky" an oil on canvas by Wang Hao. Wang graduated at China Academy of Art and then he got a master degree at Accademia di Brera, Milan. Some years ago, he realized a series of paintings inspired by traditional chinese tales, to which belongs the artwork that I acquired. A couple of years ago, I acquired "Intimisto", a stunning watercolor artwork by Fabio Adani – an artist that uses white paper as a meditation gateway. Over the years, I have been acquiring three works by Valerio Sarnataro (aka Erk14). These were some of his early works through which he was researching and experimenting his creativity with pure black and white surreal subjects. I have as well been exploring different manifestations of the photography realm. I have acquired a limited series, black and white, photo by Candido Baldacchino, passionate about shooting with a vintage Holga camera; a photo of "Processione dei femminielli di Montevergine" by the multidisciplinary artist Ilaria D'Atri; then, "Floating Polaroid n.13" a painted polaroid shoot by artist Alex D'Aquila on Christo's Floating Piers – installed on Lago d'Iseo back in 2016; in 2020, I have acquired "Uncover" a limited series photo by artist and performer Viola Pantano. Pantano and Carlotta Mastroianni (Art Advisor founder of ADA) have launched the Uncover project to support a local hospital in facing the pandemic. Recently, I have also acquired "One of them" a work by Kensuke Koike, founder and advocate of the "single image processing" technique (and philosophy). Koike works on vintage photos, starting with the assumption that "once you have an image, you have all the images". In the past months, I've acquired as well "Using mistakes to go forward n.2" by sculptress Vera Berardi. Berardi and I decided to honor a mistake she made with a sculpture and recognize its importance as an artwork and as a symbol of personal growth. Over the past years, I've also decided to experiment new ways of collecting art. Therefore, I've become a co-owner of "Habemus Hominem" a marble sculpture by artist Jago, and of "Soup Can" a limited series by Banksy – both acquired through the platform Feral Horses.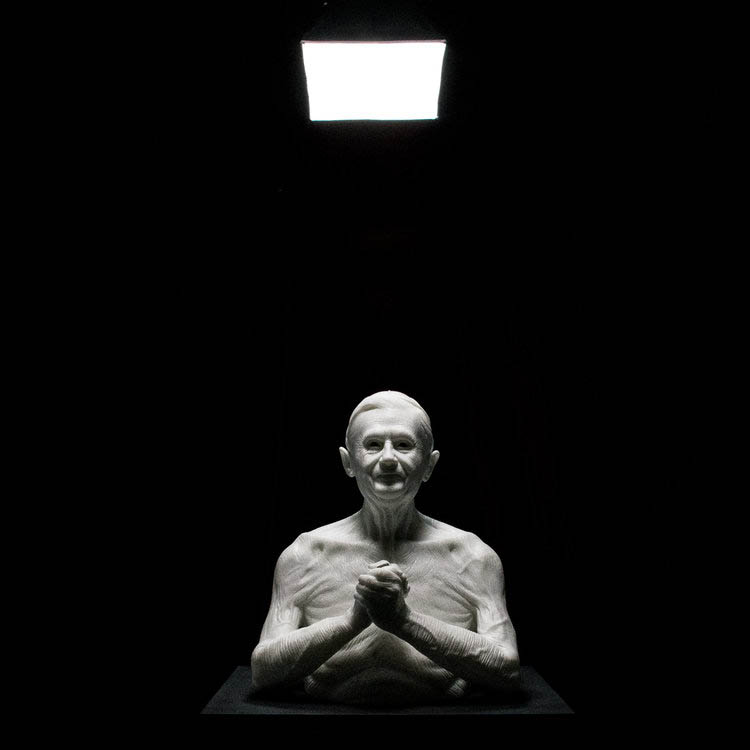 What do you expect for 2021?
As I was anticipating before, since March 8th of this year, Aurora and I have started a new important phase of the Silent Art Explorer project. In fact, we have been selected by "Startup Geeks" – an Italian startup accelerator and community – for their acceleration program called "Startup Builder". Among 190 total applicant teams, 55 teams have been selected. Together with the other participants, Aurora and are going through a 12 weeks intensive program, with the objective to validate our business idea (or to understand that the idea needs pivoting). As a teaser, I can share that – if validated – our startup project will be focusing on adding value to the job market in the arts and culture world. For the purpose, we are going to conduct a little market research, stay tuned! So, what do I expect for 2021? I expect to understand if we can finally dedicate our energies and passion in full to the art world, to make art people's lives a bit easier.
Silent Art Explorer – www.instagram.com/silentartexplorer/