The main area of her work right now is painting and collages made of paper. She rethinks natural forms and explores new materiality by creating new spaces in her art. She sees our world as a large network where she captures the meanings and translates them into her practice.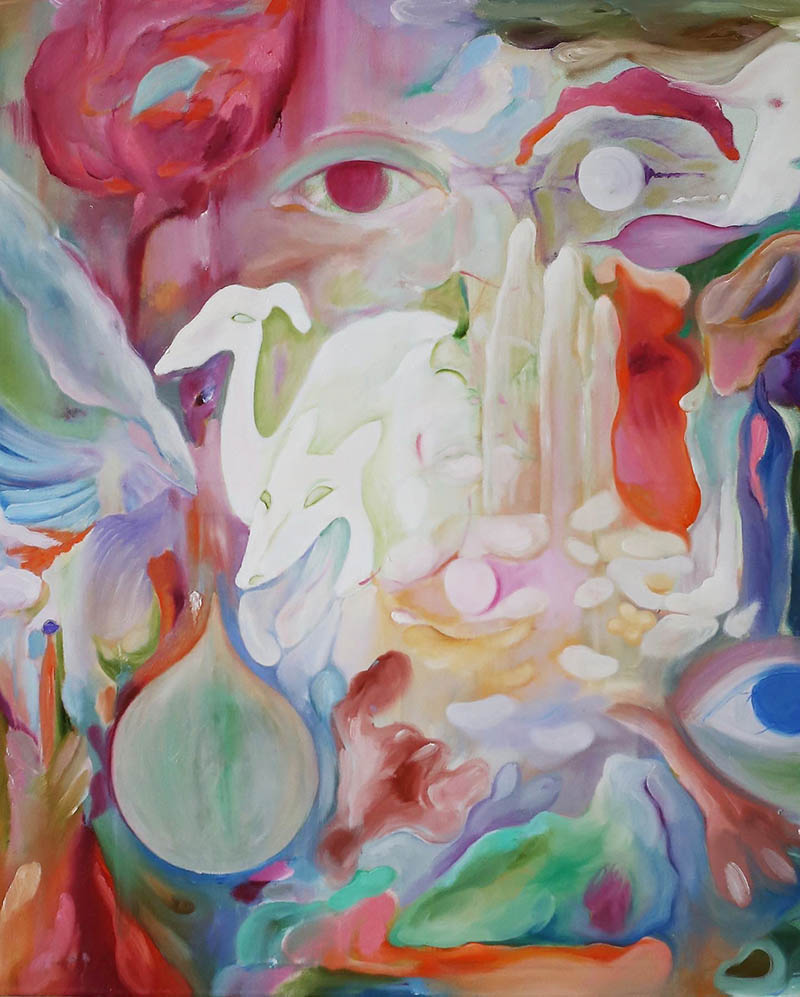 Have you worked as a professional artist before?
Right after school I went to study graphic design and worked in that field for about 5 years. During my studies, we also had a painting course, which I really enjoyed. So even working as a graphic designer I always had in my head that I should go back to painting. So my transition into the world of painting was pretty smooth, and I'm glad I did it in 2020.
What are your biggest artistic influences?
I love to read old legends and tales and to look at old books, the connection with ancient times always fascinates me. I like to study different mythologies of different nations. I find great inspiration in 20th-century philosophy, my friends and I have even formed a philosophy club where we discuss different books, so I can say communication also inspires me. I also often go to museums, which is also a great source of inspiration for me. One of my biggest impressions of the museum was Matisse. I would say he influenced me a lot in terms of working with color.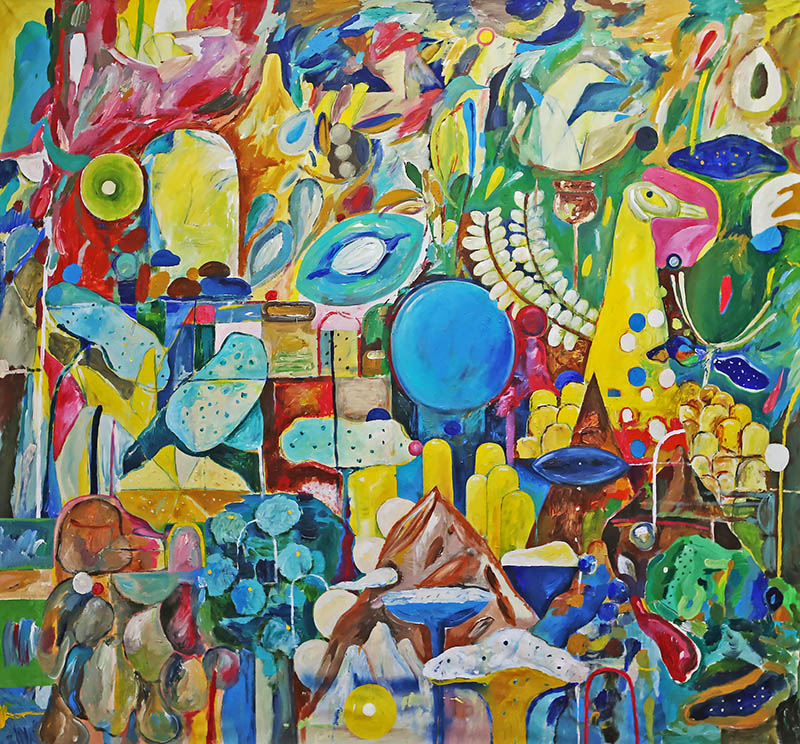 How has your style changed over time?
The main improvement I have noticed in my work is that I have started to question myself more about my practice, which I believe has helped me evolve, finding new ways to translate what I want to show in my art. When it comes to materials I try not to put too much focus on them, although of course quality always makes a difference. Acrylics and oil are my primary mediums at the moment. I have noticed an interesting thing when I use acrylics I move towards brighter colours and bigger shapes, and when I use oil I work with transparency and flowing forms. At this point, I feel that working in oil is becoming closer to me.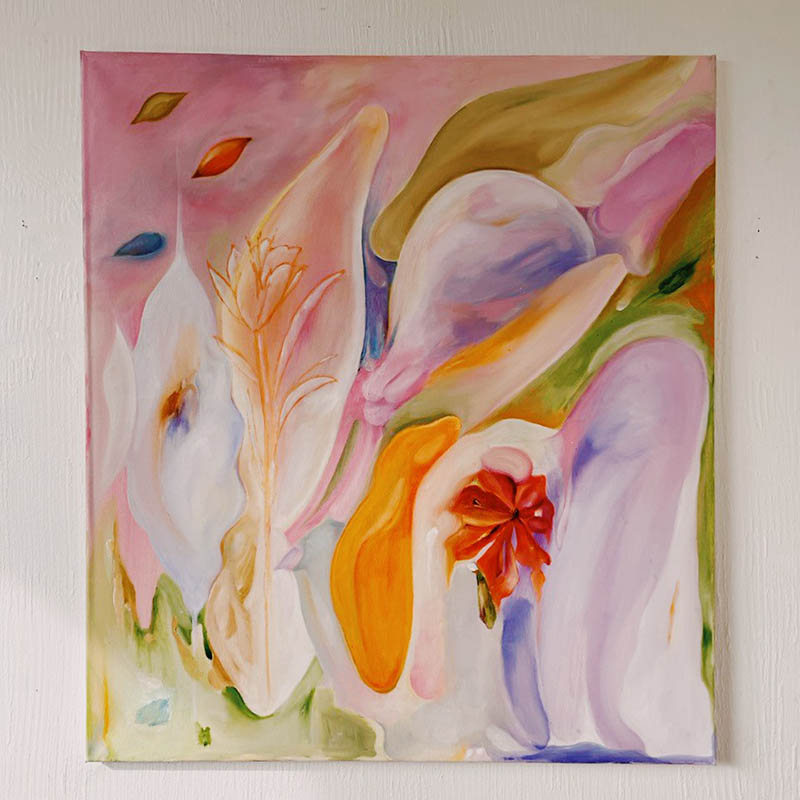 How are your works created?
I almost never make clear final sketches before starting work. I like to leave elements of chance and, if I may say so, epiphanies, when an idea comes up during the work that I can immediately use. I have a sketchbook that I use to collect images that have intrigued me or that I collect specifically for a certain subject. And I can also use these sketches in my paintings.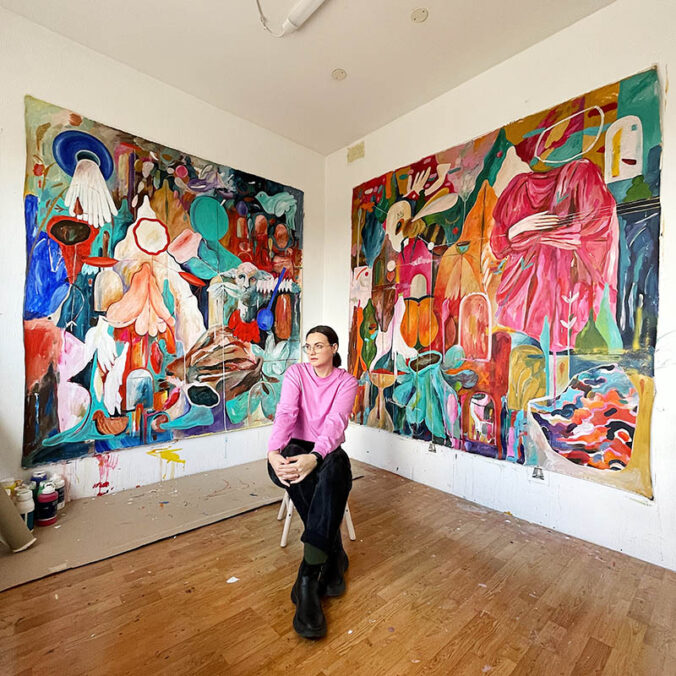 What do you want to express from your work?
I've always been interested in how everything is connected to each other, and how it affects and changes each other. In my works, often one form overflows into another. Images of human beings, plants, and animals as if they are just forming and ready to come into this world. I am trying to capture this moment of creation and the continued coexistence of all entities. I don't make a qualitative distinction between the human and non-human gaze, I place them on the same surface, connecting them all in a network of mutual influence.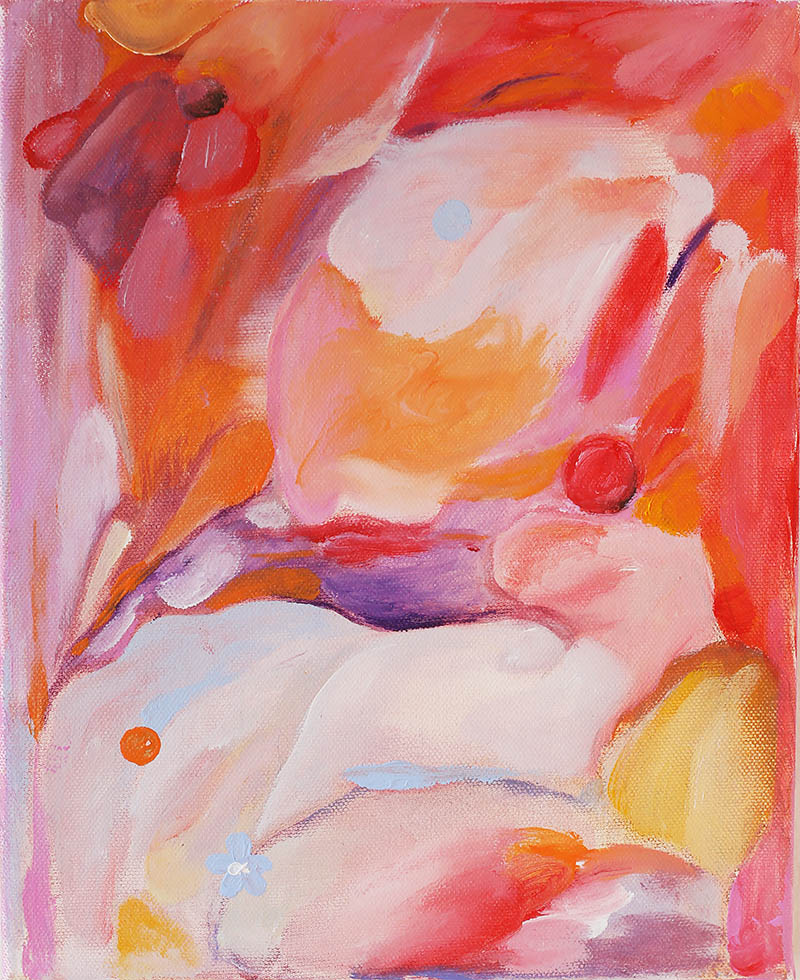 Where do you exhibit your work? is there another exhibition planned this year?
In the beginning, I used to exhibit my work in my studio and invite people over. I have had several groups and solo exhibitions in Tallinn, Estonia, as well as online exhibitions. At the end of the year, I will have an exhibition of my collages in Tallinn.
Julia Valtanen – www.instagram.com/julia.valtanen