His refusal to remain faithful to one medium or approach plays into the symbiotic nature of his work. Born in 1974 in Wainwright, Alberta, Canada, Dorland holds an MFA from York University in Toronto, and a BFA from the Emily Carr Institute of Art and Design, in Vancouver. He has exhibited globally, including shows in Milan, London, New York, Chicago and Los Angeles. His work is featured in the Contemporary Art Foundation (Japan), The Sander Collection (Berlin); Musée des beaux-arts de Montréal; Musée d'art contemporain de Montreal; Glenbow Museum (Calgary); Museum of Contemporary Art San Diego, Art Gallery of Alberta, the Audain Art Museum and numerous important private collections. Dorland currently lives and works in Toronto.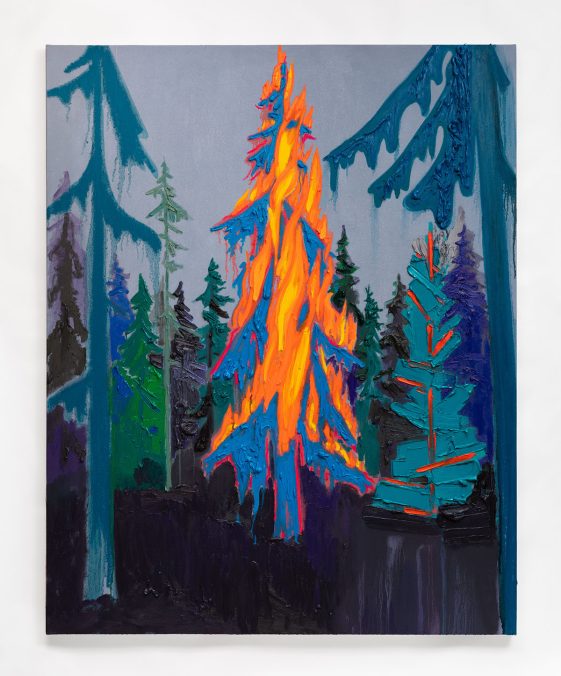 What is art for you?
Art is everything to me. If I'm not working on art I'm thinking about it, or reading about it, or scrolling through it. I wish I had other interests sometimes but not really.
What experiences have influenced your work?
I grew up very poor in various small towns in Alberta, Canada. This experience definitely helped form my worldview. I saw some very ugly things as a child and teenager before I left home at 17. After that I decided to become a painter and after several years of work I decided to actually use my life experiences as subject. Being a Canadian, things like being in Nature or witnessing the destruction of nature have also been very informative.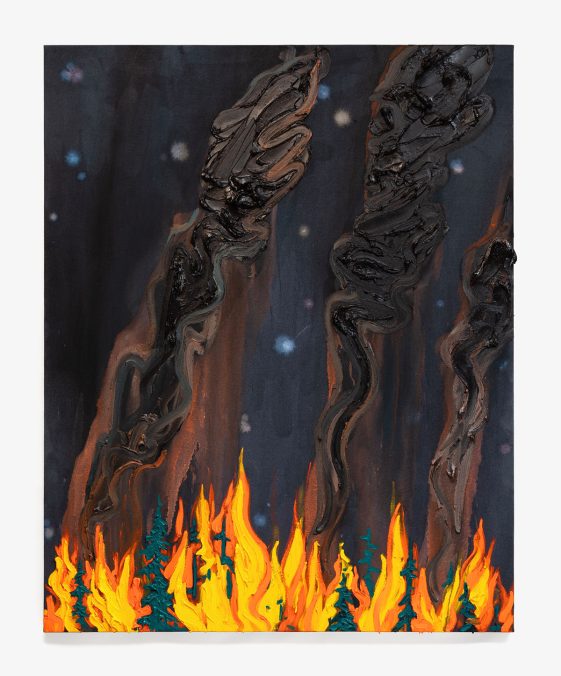 Can you describe your studio?
I try every now and then to get my studio organized but it is usually a disaster. I work very well in chaos.
How do you create your works?
I used to use a lot of photography as a reference but now I mostly have photos around as a jumping off point…I mostly work from my own drawings now. I doodle and sketch a lot. I always have an intention with my work. I don't paint just to see what happens. I also try to let accidents and chance plays a role in the creation of the work. I mostly work on canvas that is stretched backwards (so that the primed side is the back of the painting), or on linen that is only sized. I like a very absorbent surface.
I work on several paintings at the same time so that I don't get fixated on one work. I find this gives me time to breathe and not solve too quickly. A painting usually tells me when it's done.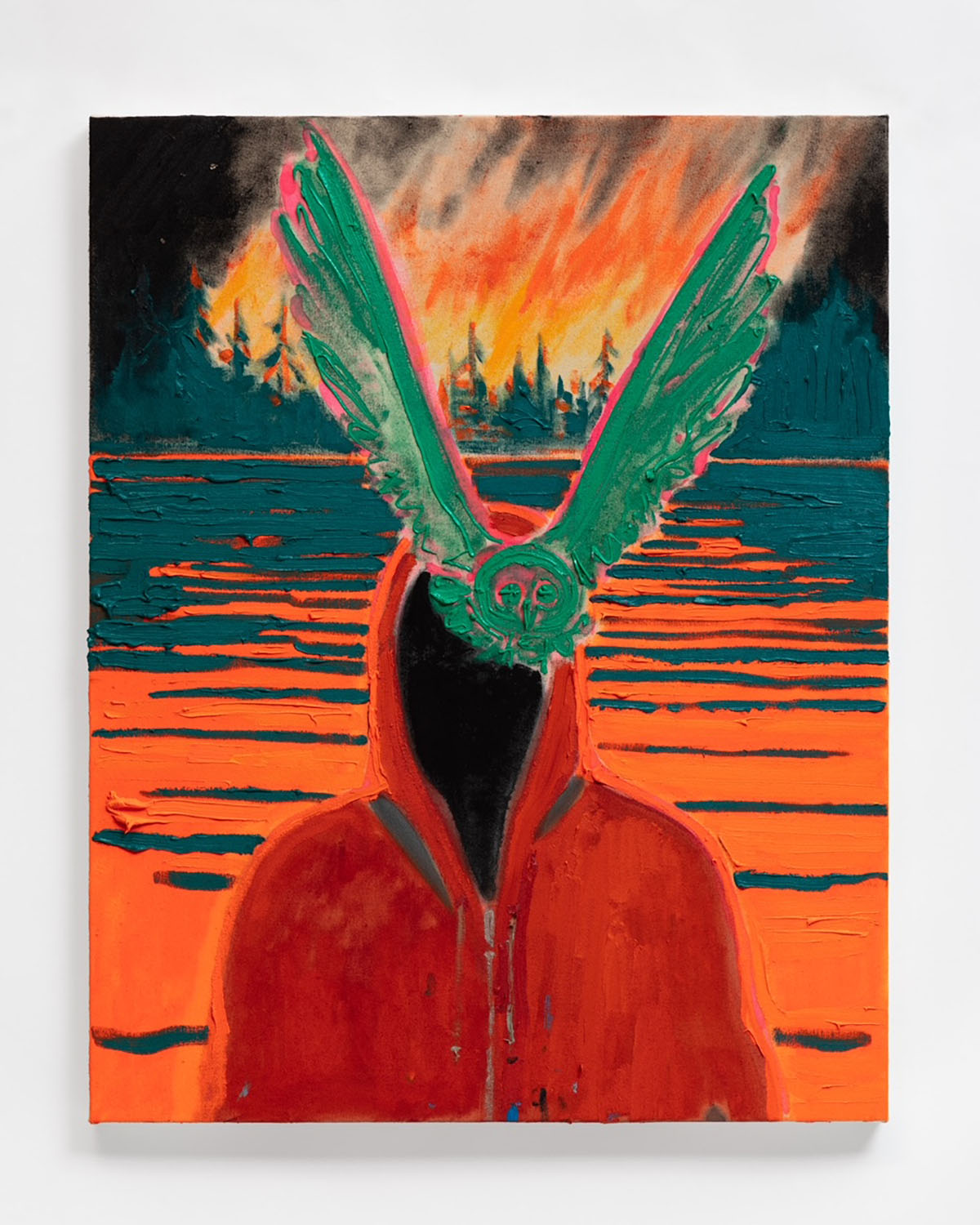 Describe how art is important to society?
That's a tough question because the answer different for everyone. I think art can benefit society for several reasons. It can mark a time, look at difficult subjects aesthetically, or even be an escape from difficult circumstances.
Does it have to be quiet or do you listen to music?
I listen to music constantly in the studio. It helps me clear my mind and focus on what I'm doing without all the static of my anxieties creeping in.
What are you working on right now? Do you have upcoming shows?
I'm getting started on a show that will be here in Toronto this fall. I also have a show in Los Angeles this Fall. I'm in the beginning stages where I'm trying some new things out to see what happens. The fun part…
Kim Dorland – www.instagram.com/kimdorland/