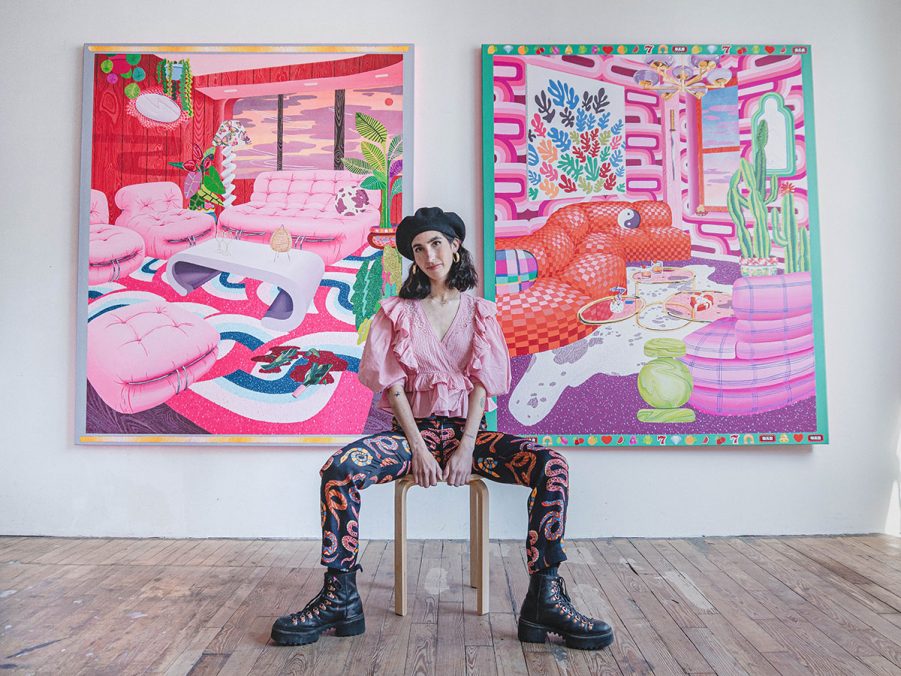 How would you describe your work and your influences?
A little romantic, kind of bubbly, but with a dash of foreboding evil. I create large scale paintings mostly of interior scenes in homes. These scenes are always void of life, but still feel alive. Whether it's a smoldering cigarette hinting that someone was just in the room, or the architecture and design has enough personality to stand on its own, there's an energy in these spaces. When I'm working in my studio, I usually either am playing french pop music, disco, or have a horror movie playing in the background. Specifically, I've been listening to a lot of Angèle, and watching the horror-anime series Higurashi.
In addition to music and film, I get a lot of inspiration from old homes that I visit, vintage Architectural Digest magazines, and dollar stores.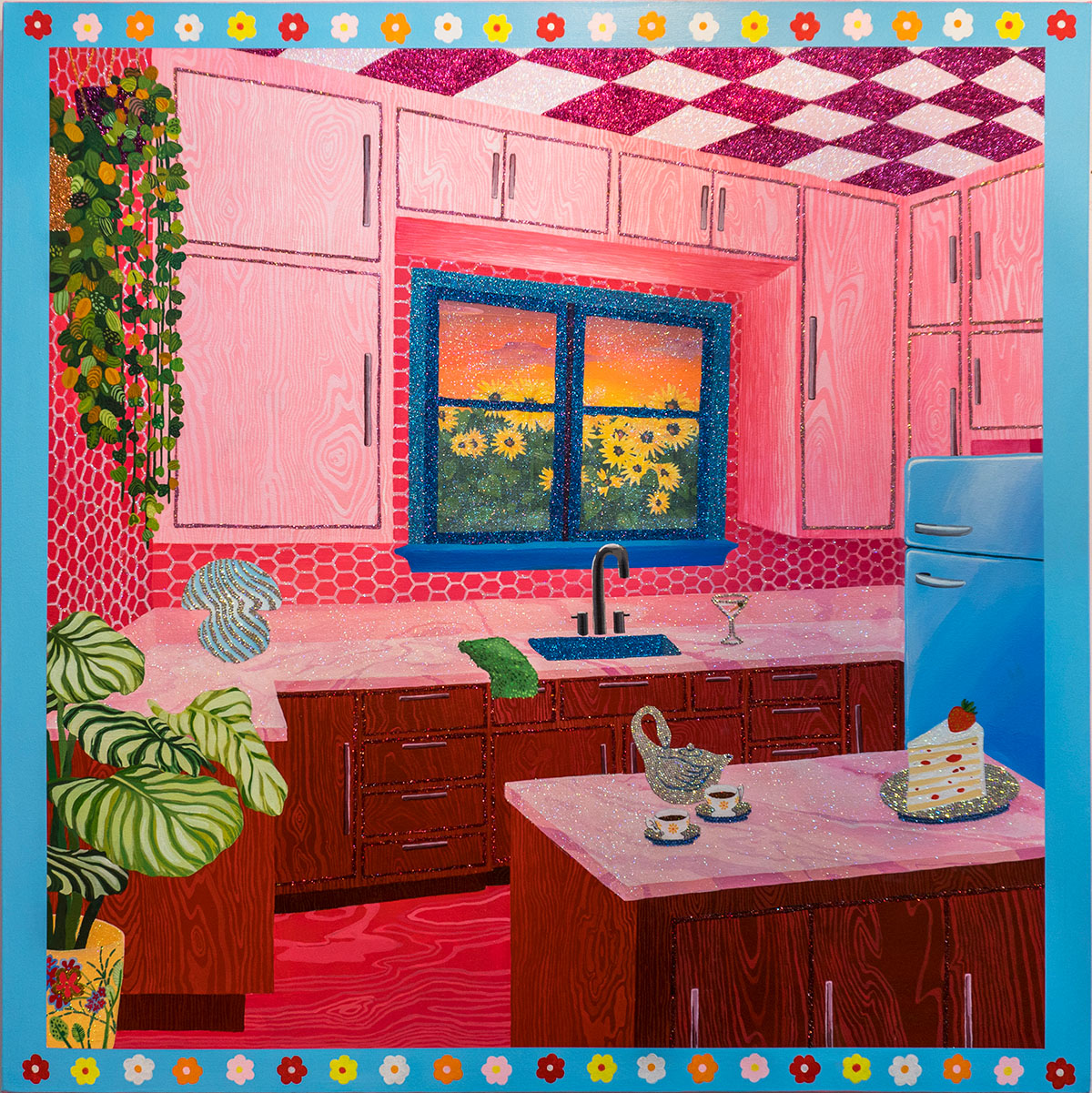 What themes do you pursue?
My work investigates the threshold of private versus public, and aims to capture fleeting, intimate moments. Moments where the room was just previously occupied, and now there are no people, no phones, no cameras, yet the aura of humanity still lingers. Recently, I've been creating slightly more unsettling environments through inserting more ominous objects into the rooms, and having the perspective slightly off.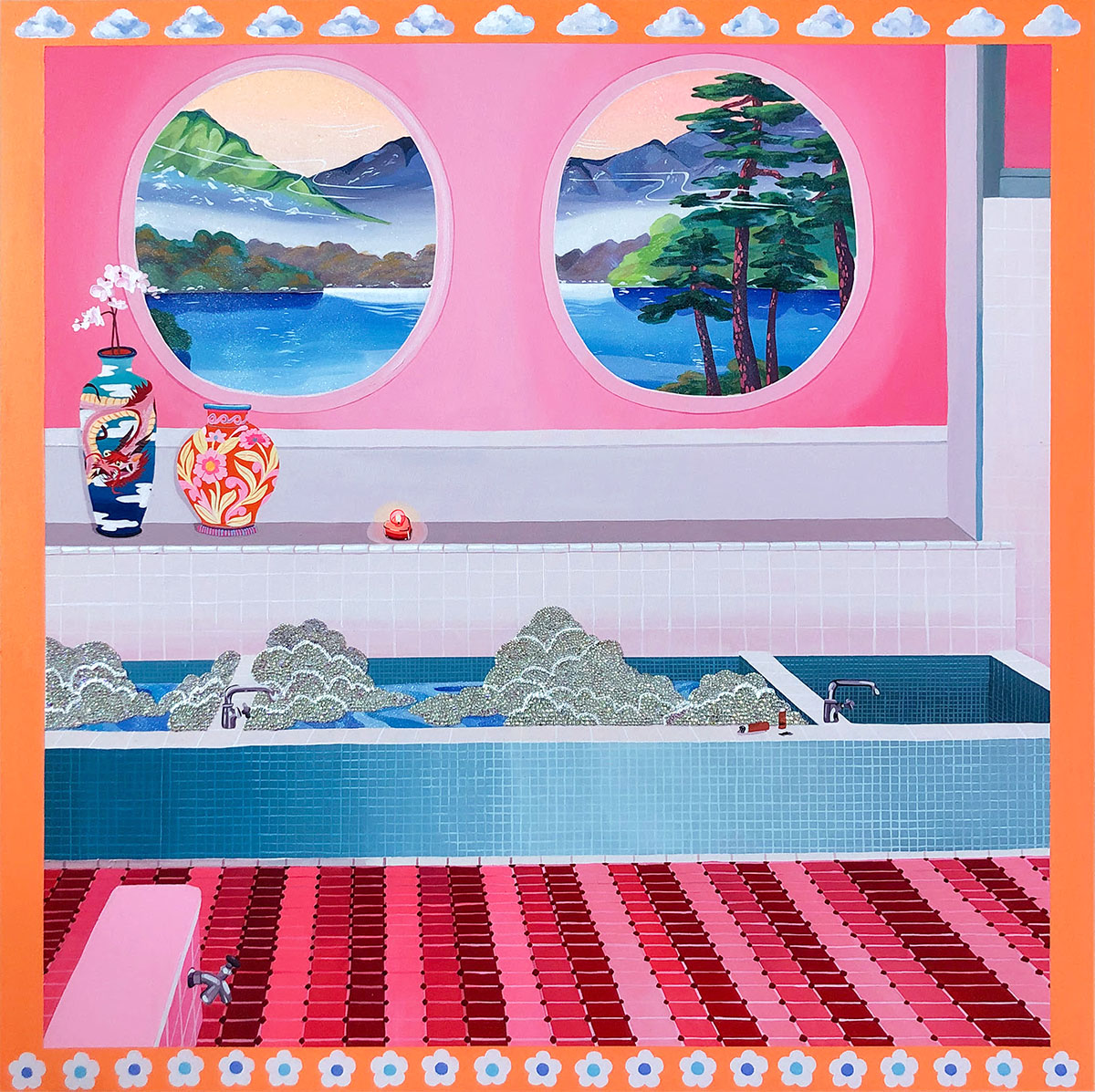 How would you describe your way of working?
I jump around the painting a lot! There are a ton of built up layers so the painting will be opaque, and to have color subtleties come through. After these flat, gradient layers, I then paint textures, shadows, and highlights on top. It's a great method for me since I can keep moving around the painting in case I get stuck on something. Glitter and embellishments are the last to be applied.
Who is your favorite skater?
I'm a big fan of both Eunice Chang and Tom Mull! They are both part of the Worble skate team, and they always seem like they're having a lot of fun, and really get creative with their tricks and shenanigans. On instagram, I tagged Tom in a trick I did inspired by him, and he responded which was really cool!
Greatest person you ever met?
There are too many to choose from! I plead the fifth.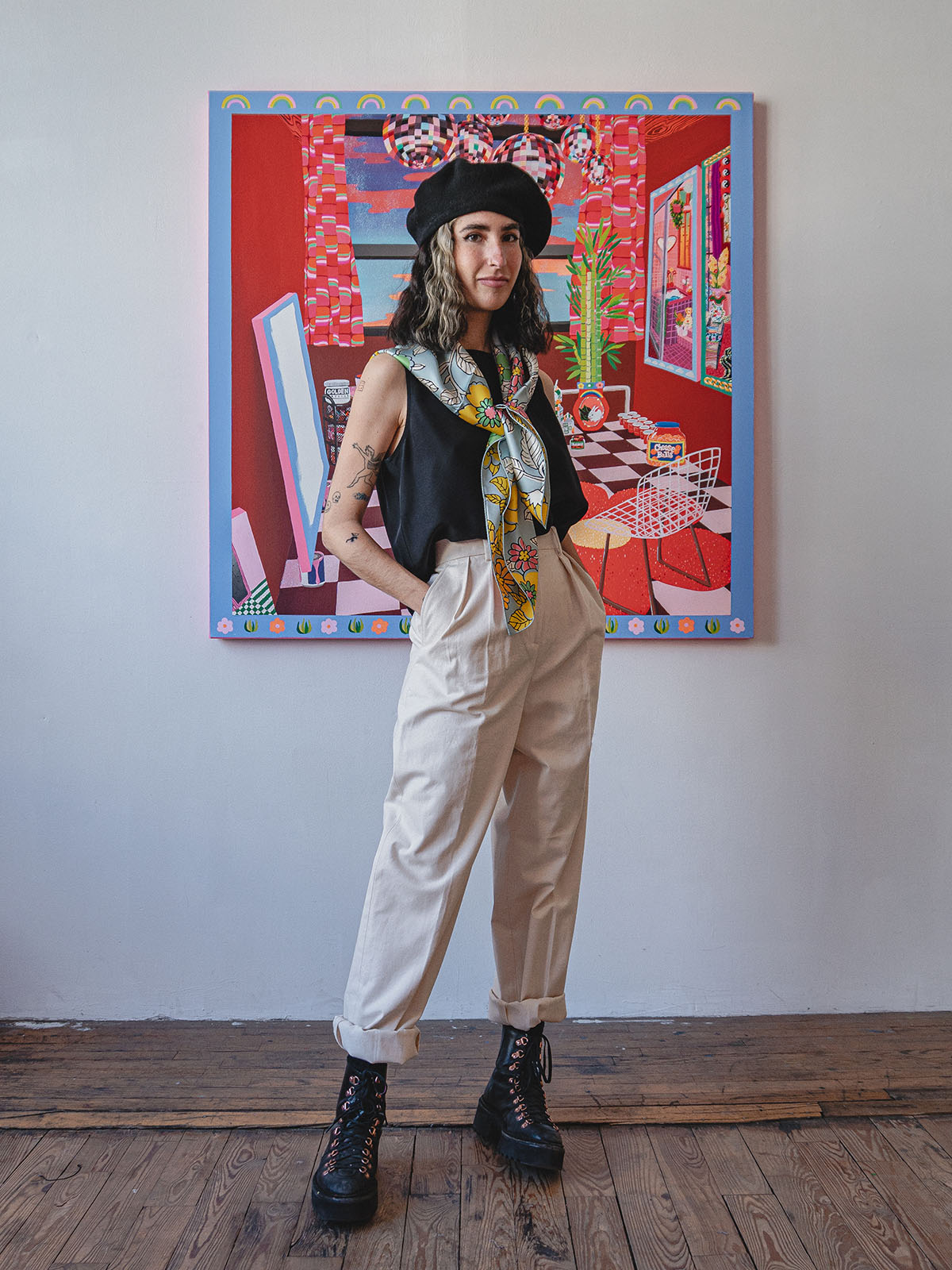 Where can you see your work right now?
Right now I have a solo show up at Launch F18 in Tribeca, in New York until December 4th! Early 2022 I'll have another solo show with Tchotchke Gallery, also in New York.
Rachael Tarravechia – www.tarravechia.com, www.instagram.com/tarravechia/