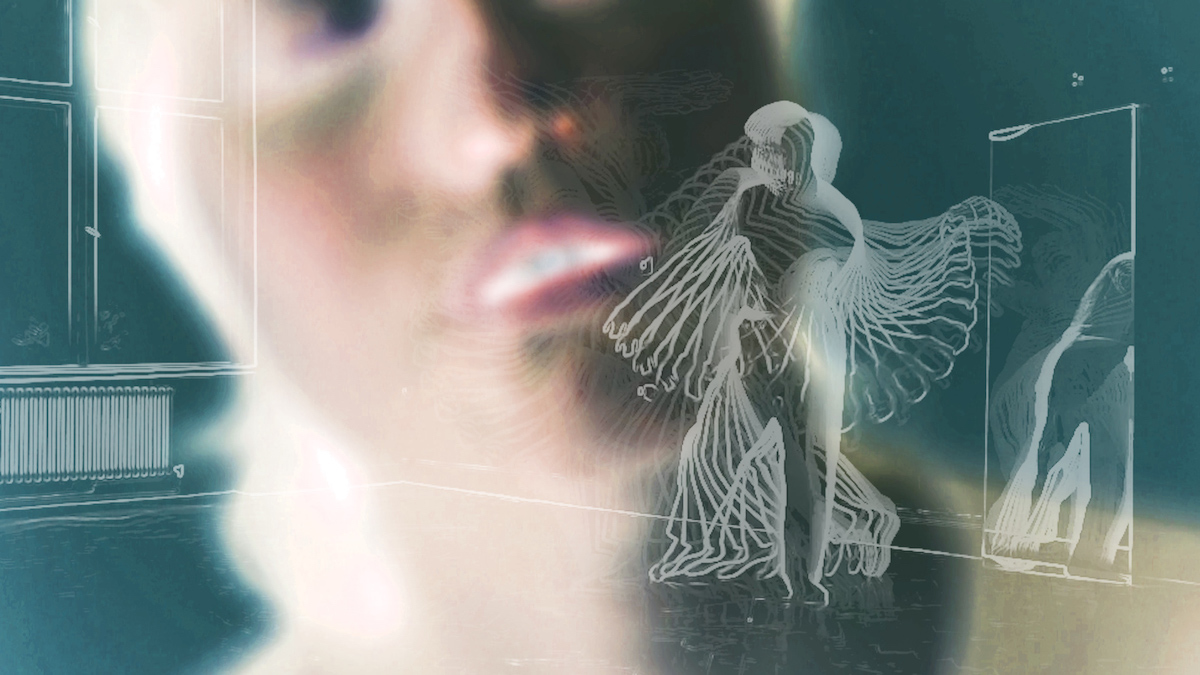 Mohsen Baghernejad is from Iran but lives and works in Turin. Lori Lako is from Albania but lives and works in Florence, and Erika Pellicci is from the province of Lucca but currently lives and works in Berlin.

Summer Love – Welcome Home has the flavor of a summer love, temporary, easy going precarious, mysterious, new. It has the aspiration to make home anywhere, to be home elsewhere. The philosopher Emanuele Coccia in his essay Filosofia della casa. Lo spazio domestico e la felicità talks about home as a set of things you need to take with you. "Dwelling does not mean being surrounded by something or occupying a certain portion of the earth's space. It means weaving such an intense relationship with certain things and certain people that happiness and our breathing become inseparable." (1). We need to think about the concept of home: we live in the urgency of making this planet a true home, or to say it better, to make our home a true planet, a space capable of welcoming everyone.
The modern project of globalizing the city has been replaced by that of opening our apartments to make them coincide with the Earth." We are all foreigners, and yet every time we manage to make a home for ourselves.

Mohsen Baghernejad (Tehran, Iran,1988) has always brought within his work the memory of the time he used to work as an assistant in his brother's architecture studio in Teheran. He reflects on that experience by reclaiming a material such as concrete in order to build installations resembling plants and other organic elements, which are in constant transformation and in need for care. Another practice of his work consists in carving walls through excavating phrases in different languages, including his native language, Persian. Beyond leaving a mark of his passage and expressing himself through language, the physical scratches on the surface of the walls make visible hidden layers and stories. On the occasion of his recent solo show Per Piruz he filled all the walls of a room in Turin's Villa Rey with the excavated lyrics of the song Baraye (in English "For"), the hymn of the Iranian protest in the name of Mahsa Amini that Iranian musician Shervin Hajiapour composed by stitching together the messages of the protest.
Concomitantly, he is working on a series of works with fabric, thus moving from the heaviness of concrete to the light surfaces which look like thin veils that the artist designs and eventually prints. And the transparent fabric is precisely the material that he uses in this exhibition in order to create a separate environment, a kind of mental space where through some sculptures he metaphorically reconstructs the interior of a room. An interior that is also a physical presence. A room that is ready to accommodate us in an autonomous dimension but at the same time in connection with the surrounding space. Walls that become light and transparent, increasingly blurring the boundary between the inside and the outside.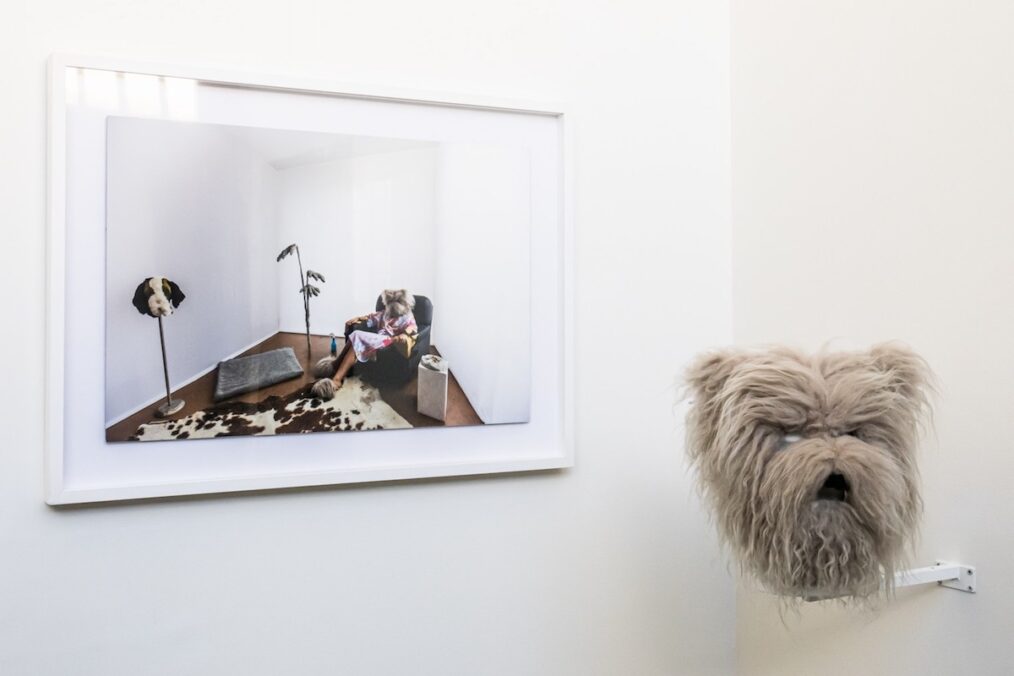 Lori Lako (Pogradec, Albania, 1991) is called upon to do almost a stitch-up research and rediscover origins and points of contact with the Albanian community in Pistoia, following a double residency in Pistoia and Biella due to an exchange between Cittadellarte and Fondazione Pistoletto. In the installation Zoo, Lori Lako reflects on nationalisms and flags. The eagle of the Albanian flag was sewn by one of the few women who appear in Albania's history books, Marigo Posio.
Lako performs the opposite gesture, she peels off the two-faced eagle and along with it some other animals found in the flags of other nations, freeing them from all those borders that limit and divide them.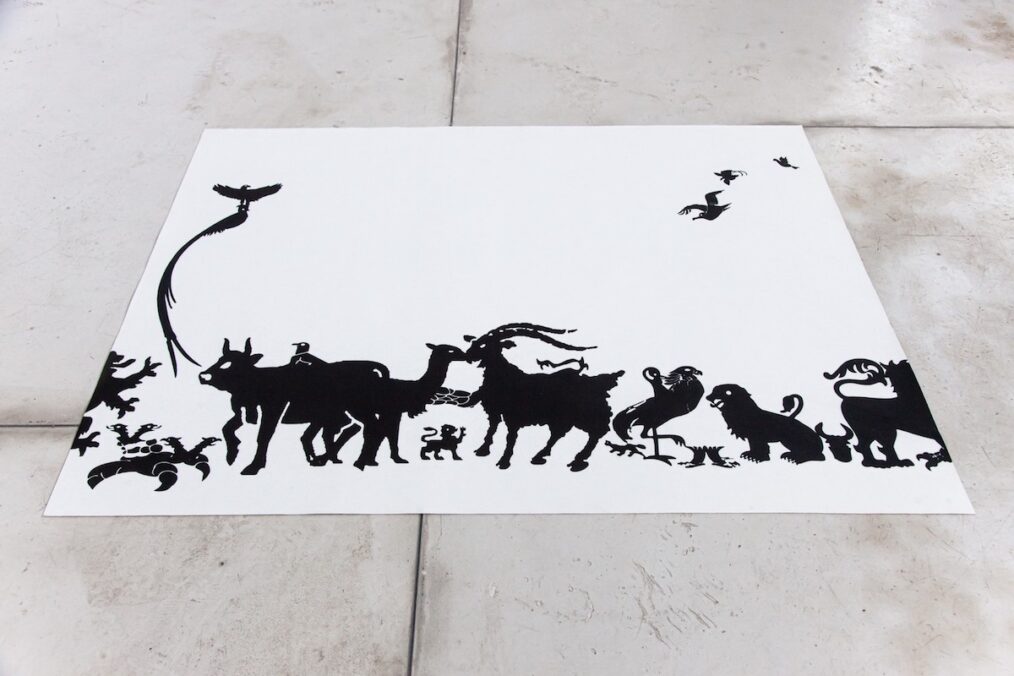 In the photographic series Imperfect Lullaby, the artist proceeds, as she often does in her work, by retrieving images from the archives and memories of people with whom she enters in contact. In this case she chose some photographs from a series of shots taken in the early 1990s by the illustrator Francesco Fagnani, then a correspondent of the weekly magazine Cuore in Albania.
For Lori Lako, working with materials that precede or coincide with her birth year always becomes a confrontation and a rewriting of her history: the statue of dictator Enver Hoxha is torn down in Tirana on February 20, 1991, three days before the artist's birth.
In Imperfect Lullaby, black-and-white photos are brought back to color through an app, a mechanical technological process that often mistakes and smudges the colors. This process operates a kind of elimination of the temporal distance, as if these stories are still speaking to us. The artist imagines them as frames of a film, pieces of life inserted inside a new story, a new narrative. Eventualy she adds the writings that appear at the bottom of the images, like subtitles that tell the hearing impaired what is being heard in the scene. Images of a trip, the hypothetical memory of a summer vacation in Albania, once again become a pretext for Lori Lako to talk about her own country and the real possibility of moving, crossing borders, making home elsewhere, as the large Albanian community has done in Pistoia years ago.
Erika Pellicci (Barga, Lucca, 1992) is temporarily occupying a room in Berlin, where she moved for work reasons a year ago and immediately was confronted with the difficulty of housing. Erika works with photography, and in fact very often the subject of her work is her own body. She has always felt a strong connection to her Luogo di origine -Place of Origin, (title of one of her video works from 2021, which reflects on the feeling of being simultaneously in her hometown in Lucca and elsewhere at the same time).
In her room Erika likes to practice dance steps, sometimes wearing headphones. She moves and videotapes herself with her cell phone or video camera. A continuous struggle with technology: the body moves more or less fluidly, scours the floor and looks into the camera that mechanically and passively shoots.
Suddenly, a mistake, the mechanism jams and the body on the screen appears pixelated, grainy. Immediately Erika takes a screenshot of her image, which is about to disappear. An image of her body temporarily occupying that room, intermittently appearing and disappearing."If before I was looking for a definition for the word home or looking for a physical place, I found myself focusing on my material presence in space, the place I occupy or will occupy will move with me—it will never be static."
When Erika arrived in Berlin, the war in Ukraine had just broken out, and it was there that she met many people who had fled the war, people that in their unknown day of return will probably find pieces of rubble instead of their houses. Every now and then, directly from the home garden, her parents send to Erika, via courier, the vegetables they grow themselves. Some time ago, in the middle of a basket of salad, a wet snail also arrived, a Lucchese snail in Berlin. Erika started wondering if the mollusk is a male or female. Eventually she decided to call it Herma, a small being in search of identity and home, who after all, carries always the home within thus being home everywhere.
This is how Herma began to become the protagonist of Erika's images, and eventually of her work as well: she would photograph and make a video of it, until one day the snail disappeared, perhaps having escaped, perhaps having gone into hibernation. One more time the need to take time, to find a space for slow gestures, for a well-deserved peace.
Summer Love
Summer Love is the name of the Turkish caique carrying 180 migrants that was shipwrecked in the Calabrian waters off Cutro on Feb. 26, 2023. As we were reflecting on the theme of home, of staying, seeking, moving, finding shelter, making a home, even far from one's place of origin, this shipwreck happened on the shores of Italy.
Exhibition: Summer Love Welcome Home with Mohsen Baghernejad Moghanjooghi, Lori Lako, Erika Pellicci
Curated by: Serena Becagli
Exhibition duration: 16th of April to 29th of July, 2023
Address and Contact:
Galleria Vannucci Arte Contemporanea
Via Gorizia 122 – Pistoia
www.vannucciartecontemporanea.com
---
Note: (1) Emanuele Coccia, Filosofia della casa. Lo spazio domestico e la felicità, Einaudi, 2021.