How was your childhood? Can you tell us about it?
My childhood was spent in Togliatti, a city which – in Soviet Times – was named in honour of the Italian communist Palmyra Togliatti. Few people in Togliatti know about this. During my childhood, it was a rather aggressive city with frequent criminal showdowns and a high level of drug addiction. The majority of the population was made up of factory workers, the proletariat, who got vouchers from the factory to the resorts where the same factory workers rested.
Now I often turn to this time in my work and find there a lot of important and interesting things for myself as an artist.
What materials do you use? What are you trying to express?
I work with different materials, but I feel most confident in painting when I use canvas and oil. I never paint with brushes because it creates a feeling of detachment from the surface of the canvas, so it is important for me to overcome this disconnection and not think about it. All these problems of painters about the fact that they are afraid of the whiteness of the khoslt and so on are solved for me by refusing to use the brush at all. Mostly I work with a sponge or fingers.
I am a fan of painting and what I am trying to express is quite difficult to explain to myself, but I would describe it as the feeling of "krinzh" that you experience from immersion in your own psychology.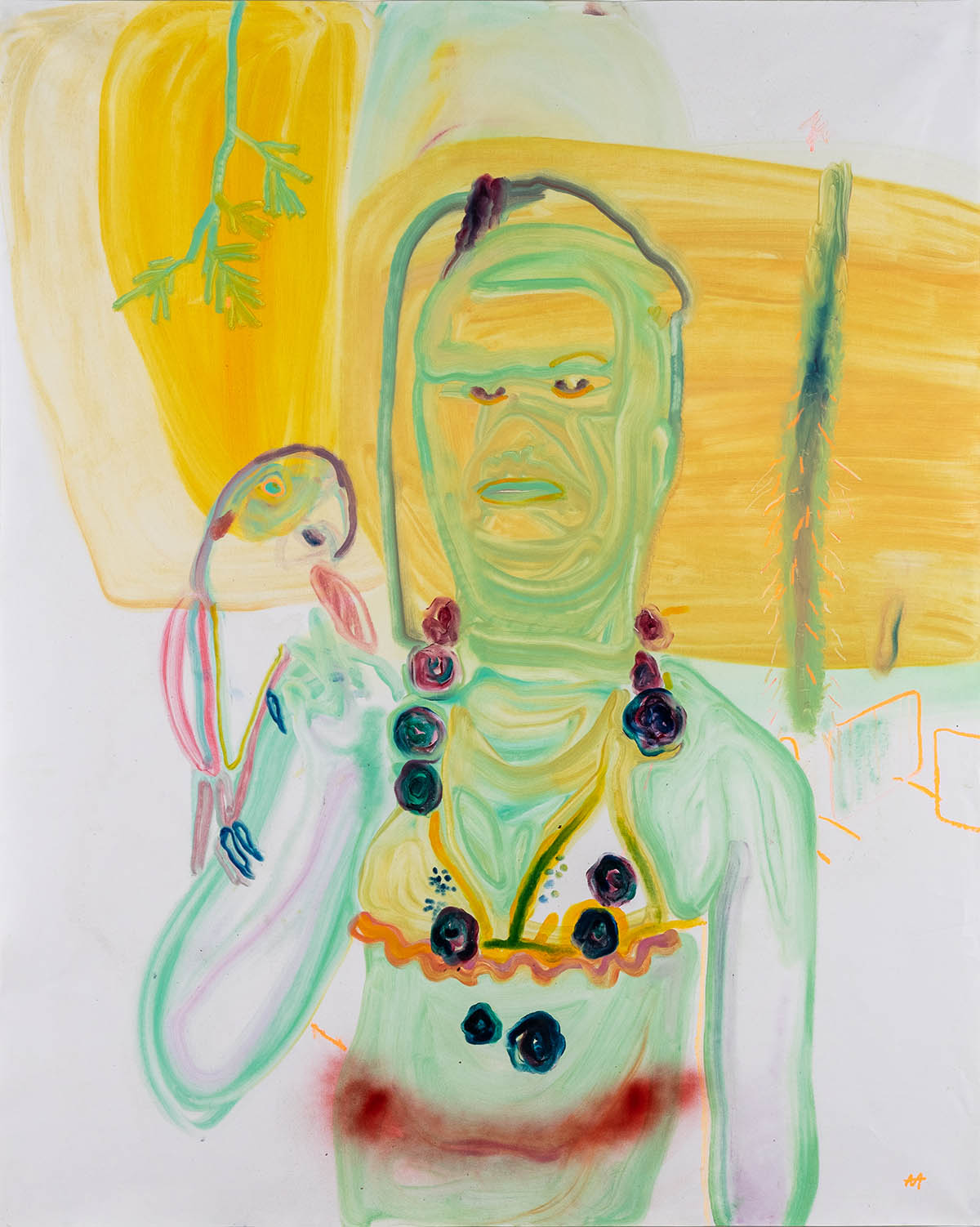 When do you feel inspired?
Most of the time, I feel inspiration from feelings of embarrassment or shame, these feelings inspire me incredibly, although I understand that this can be strange.
What is art?
I do not like dogmas, including when it comes to disputes about what is art and what is not, I think this is an incredibly subtle elusive thing that is always present somewhere transiently and the artist just has to bring it out into the light….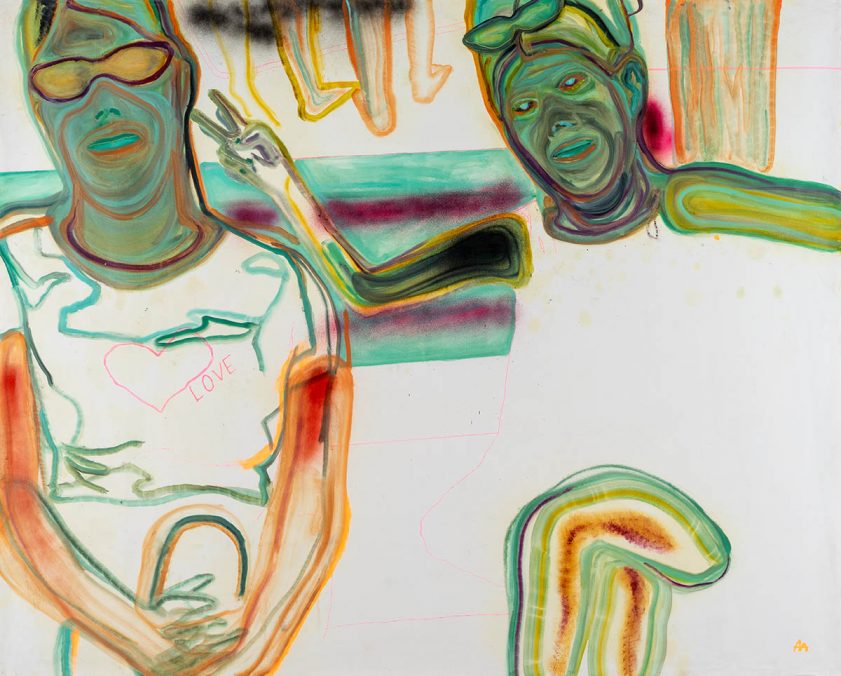 When did you have your last déjà vu? What and where was it?
I don't remember the last deja vu as it is a rare occurrence for me, but most likely it was when I was visiting an exhibition.
What makes you happy? Do you have any hobbies?
I love to knit. It calms me incredibly and structures my time. This activity kind of helps the whole organism to work at the same time and it is very calming. In general, I adore manual labour, small plastic. Anything related to this can become my hobby.
What are you working on right now?
I am currently working on a scenic series in which I use aesthetic language and screenshots from MMA videos. By pushing the content and form, I want to speculate about the nature of physical aggression and sport as well. I want to reflect on the nature of what drives people to use physical force on another person.
Anna Afonina – www.instagram.com/anna.aafonina