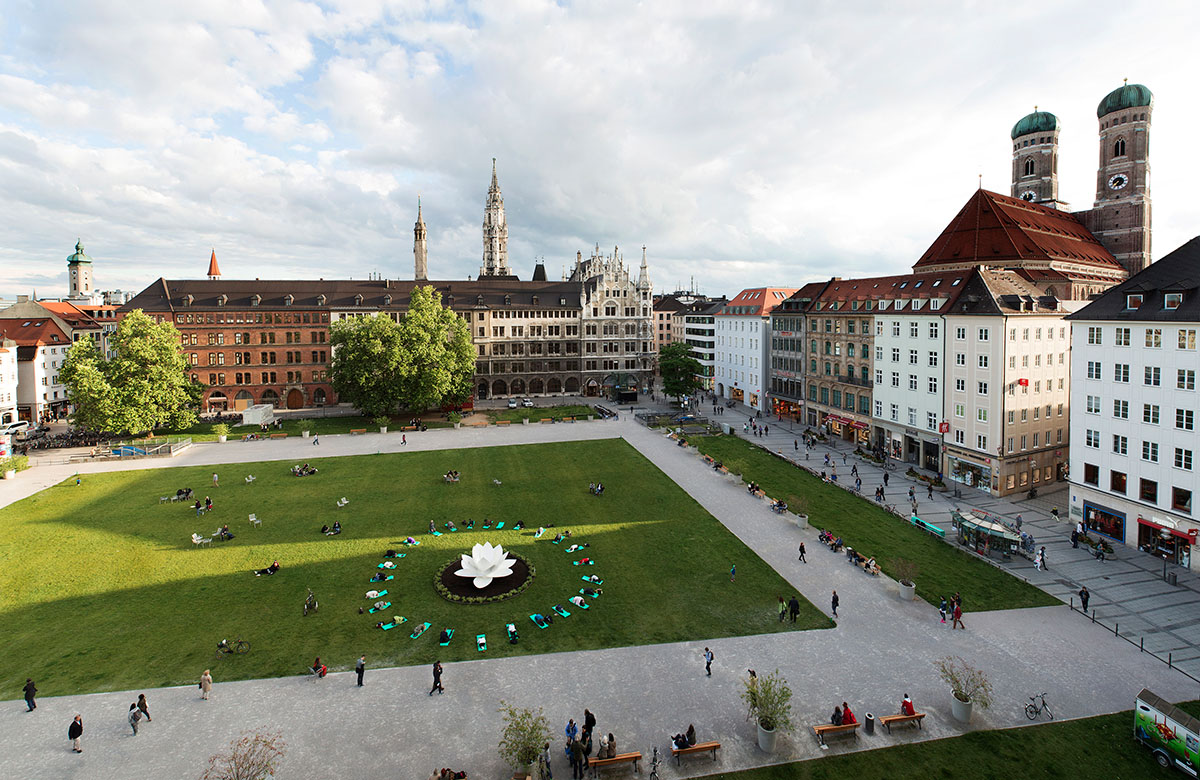 Hyon-Soo Kim grew up in the countryside of South Korea in a traditional Confucian family. After studying applied arts, she worked as a goldsmith in Seoul. The early death of her mother and the reading of Kafka and Nietzsche led her to the decision to study in Germany in the early 1980s. She studied at the Academy of Fine Arts in Munich, where she worked and lived for many years. She currently lives and works in Berlin.
How did you get into art?
My mother died very suddenly when I was in my mid-20s, which was a deep impact on my life. I decided to go my own way, to learn about the mysteries of life and the world and to express myself, so I chose the path of art. Actually, I had trained as a goldsmith, but I felt limited by that in the work and decided to go into liberal arts. So I ended up in the painting class at the Academy in Munich. I made my portfolio in three days, but Professor Hans Baschang accepted me right on the spot.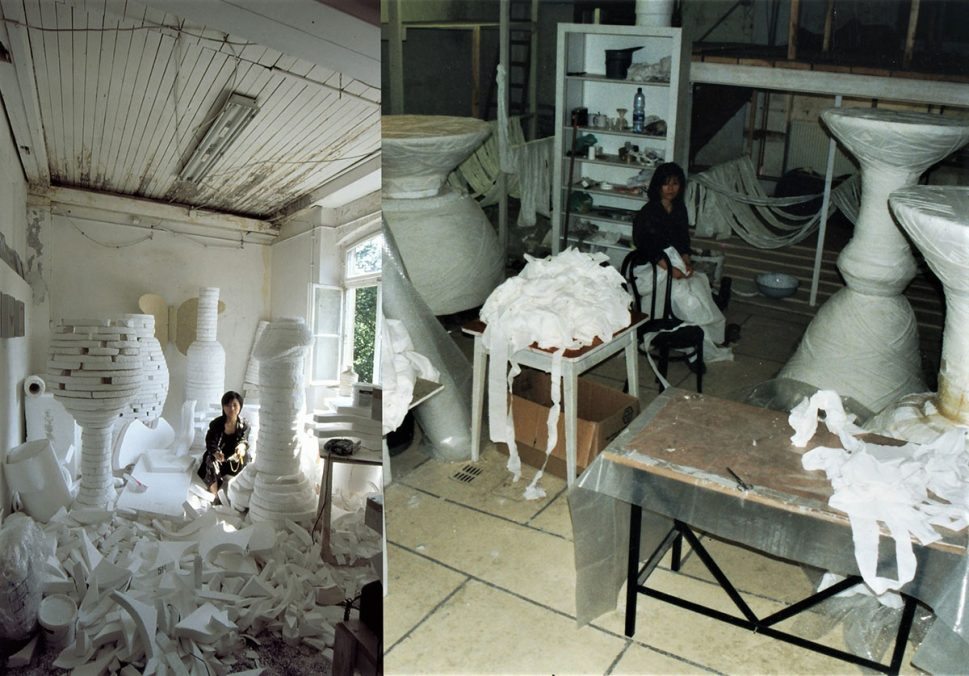 What inspires you in particular? What themes do you deal with in your art?
Togetherness, nature and emptiness and void. While my work used to revolve a lot around the cycle of life and impermanence, today I focus on the now, on "living in the moment." Every moment is important. Emptiness and voidness are essential components of Buddhist philosophy. My work "White Lotus" is a turning point here: it is a communal performance. Through 108 collective bows, we free our minds from illusions and unite in humility, meeting in emptiness.
What techniques do you use?
Currently I often use randomly found materials from the street or from my surroundings: flowers, leaves, twigs, but mostly things we have used and thrown away in our everyday lives and fragments of things, often barely recognizable, no hints of what they used to be or what they belonged to, yet still parts of themselves and ourselves. I try to leave things as they are and make them look new together, so I use different techniques.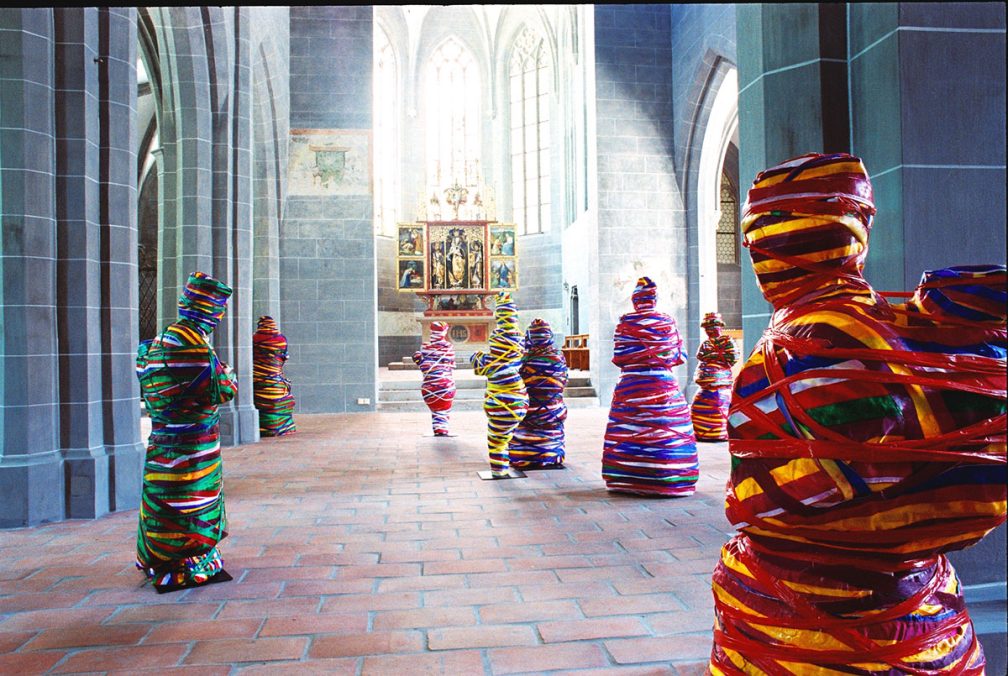 Were there any outside factors that influenced you?
As a divorced Korean woman, raising a daughter and working as an artist in Germany in the 80s and 90s was often lonely and quite difficult. But it also strengthened me and I processed it a lot in my earlier work. When I came to Germany, people hardly knew anything about Korea, they often didn't take me serious when I talked about racism and sexism experiences in Germany; that has changed.
Did you have a mentor?
My life, my mother and my daughter.
What significance does art have in your life?
For me, art is everyday and very ritualistic and at the same time meditative. I fill the empty space, at the same time I let thoughts and feelings go, they become part of the art. So it is part of me and yet it always shows me new aspects of life. As a child I often had the feeling of being speechless, a feeling that runs through my life, in Germany, but also in Korea. For me, art is a means to overcome this speechlessness. For me, art begins where language ends.
What are you working on right now?
Right now I'm on my way to Seoul, because the "Weisser Lotus" (White Lotus) will be shown there again in Gwangju, and I'm working on paper and installation works for an exhibition that has been postponed several times due to the pandemic. I already have the title: Die ganze Welt ist eine einzige Blüte" (The whole world is one flower)
Hyon-Soo Kim – www.hyonsoo-kim.com, www.instagram.com/kim_hyonsoo/