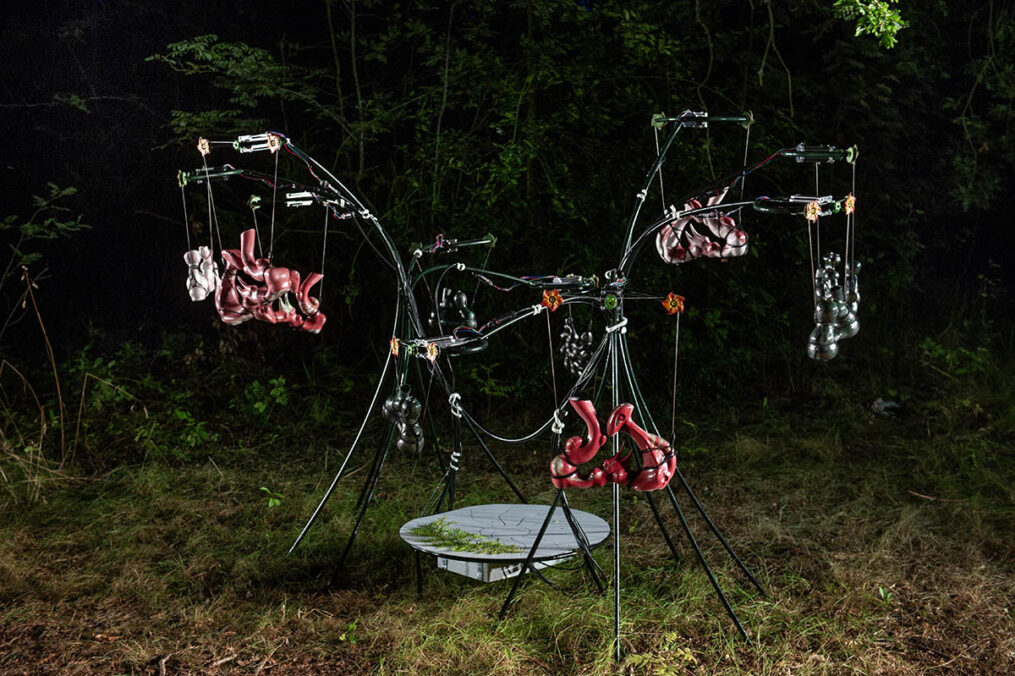 Her work, often described as eclectic and energetic, draws inspiration from mythological crossbreeding, prehispanic technologies, and interactions between humans and non-humans. In a syncretic way, she combines heterogeneous or fortuitous elements to produce sound performances and installations.
Can you tell us more about your background?
I was born in Oaxaca, south of México, in the traditional capital city of the state that has the same name. Where I come from, popular arts play an essential role in society; music and crafts are part of daily life, and I grew up immersed in that universe of artistic expression. I moved to Mexico City at 18 years old, amazed by the rhythm of life in the streets, the noises, the music, and the sonic interactions of various sources. Then I started to go to music festivals, and I discovered what experimental music » was. At the same time, I was starting my artistic education at La Esmeralda, an important national art school, which brought new perspectives to my way of seeing life through art. Then I continued my studies in south France at Villa Arson, a school with a multidisciplinary approach to the arts, where I concretized my interests into sound performances and installations. I live now in Brussels, even if I move a lot because of my work.
How have your experiences in Mexico, France, and Belgium influenced your artistic journey?
Well, every single experience has been shaping my work. My main influence is my identity as a Mexican woman, with my particular story of coming from a place that has a syncretic culture and a bunch of micro-realities. My personal path took me to France, where I confronted myself with a new way of seeing life and relating to the world and social interactions. This shock was already an important tangent in my work, in my processes, techniques, and theories. Far from my country, I found myself in the necessity to explore even more my identity, to be even more curious about what makes the real differences between European Western culture and mine, South Mexican, to reconcile and find ways to blend them into significant expressions. Brussels is the city where I found a little bit of equilibrium. As the culture, life, and community welcome many different approaches, it's great.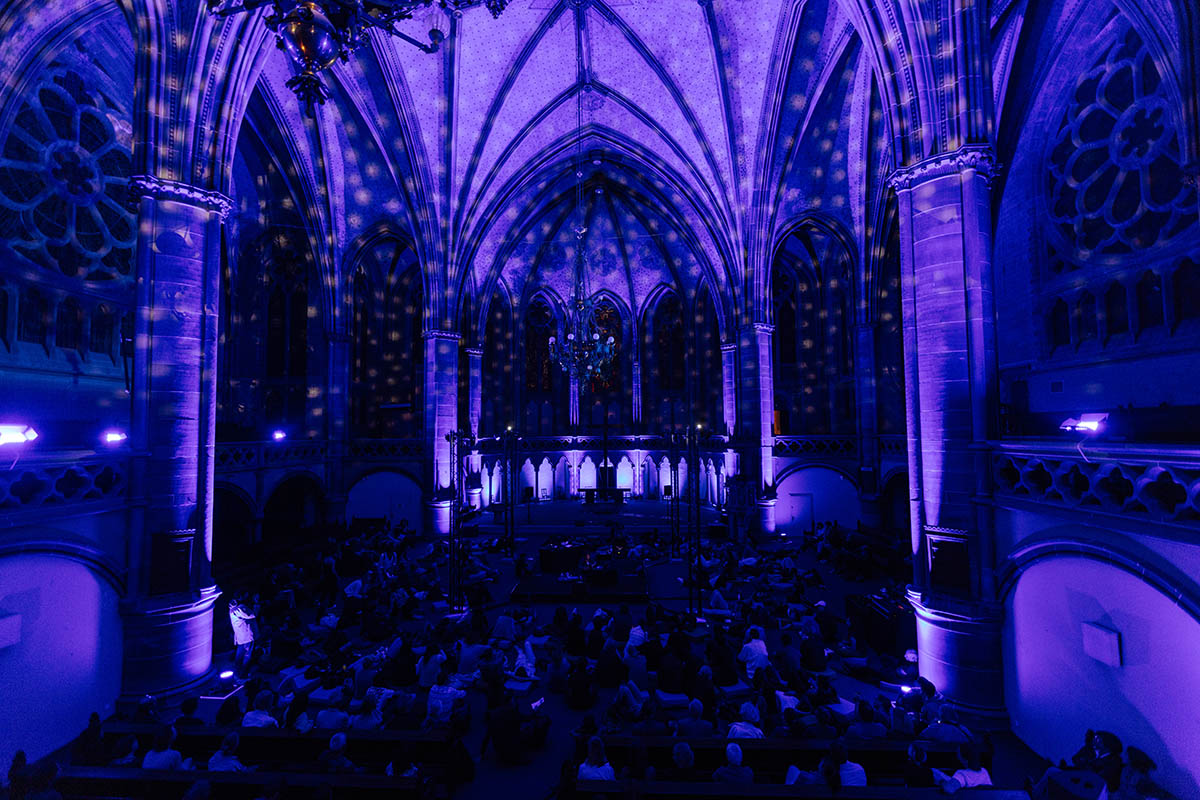 How do you create your work?
My work is tentacular; it is hard for me to define it only as music, performance, or sculpture. I like to transmit energy through my work and to bring the public with me through a connection with something that cannot be linked to a pure human but, in some way, to an organic realm, where humans are only another guest. I believe that sound can bring us to interior states that other senses cannot, so I use sound as the main "glue" in my works! When I have the idea to start a new project, normally it is influenced by a chain of things, which can be my cultural heritage, mythology, science fiction, arts and crafts, the books I am reading, the conversations I am having, and the synchronicity between the people I have crossed paths with… I like to extrapolate all those ideas until I have something to work on!
To what extent do private rituals hold importance in your artistic practice?
I think ritual is one of the most important activities in human existence. The commitment to reach a symbolic life, from a personal point of view, allows us to create bridges between the internal self and the external world, the conscious and unconscious too! I grew up listening to stories in which non-human entities were the principal actors and human life was affected by them in multiple ways, so humans had to invent rituals in order to activate and deactivate the communication between them and those non-human entities. I am still fascinated by all these things! People now call them superstitions, but I prefer to call them "essential movements." The oral tradition I grew up with that draws from Mesoamerican times has always interested me, as I find in those myths and beliefs a way of reconciling with nature through care and understanding, a non-pyramidal way, and this influences a lot of my artistic work.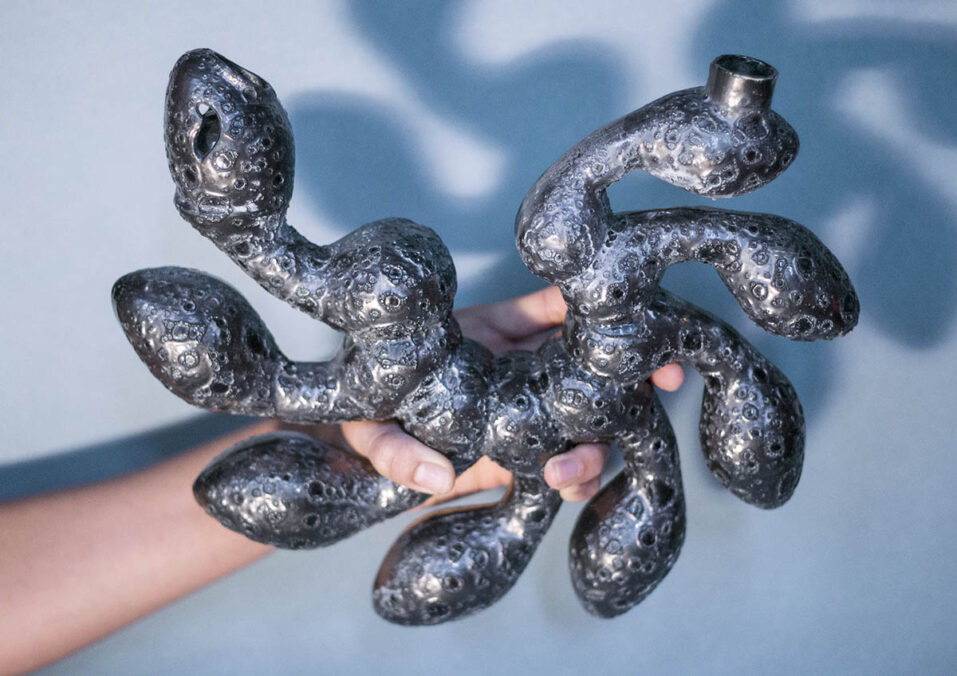 How do these diverse mediums intersect in your work, and what draws you to explore such a wide range of artistic expressions?
It is hard for me at this point to separate one medium from the other, i.e., my visual, plastic, and sonic universes; the more hybrid and chimeric it manages to be, the more familiar it is to me. I consider myself an autodidact; I learned most of the techniques I know with the help of the internet! I think we live in a contemporary world that has many tools available to let our creativity run in so many directions!
What is the biggest challenge for you?
My biggest challenge at this moment is to do a new album! It´s been a while, and I want to create it. I wish I could find the time. It is important to me to synthesize these two years of experience into a single work.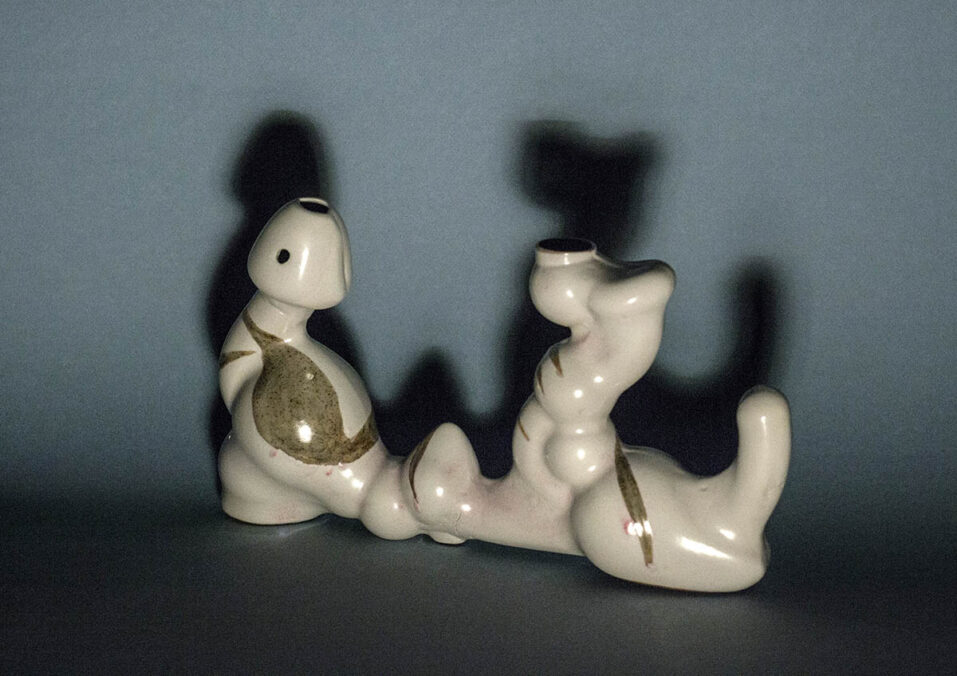 I saw you for the first time at the Sonic Territories Festival 2023 in Seestadt Aspern. Have you been to Vienna often? What connection do you have to Vienna?
It was my first time in Vienna! The only real connection with Vienna I can quote is a super interesting book from Austrian psychoanalyst Theodor Reik, called "The Haunting Melody: Psychoanalytic Experiences in Life and Music." In this book, he wants to explain the meaning behind those melodies that come to us spontaneously and the unconscious background that holds them. Reik himself was a Viennese, so much of the music he describes in this book is from the musical Vienna scene of his time.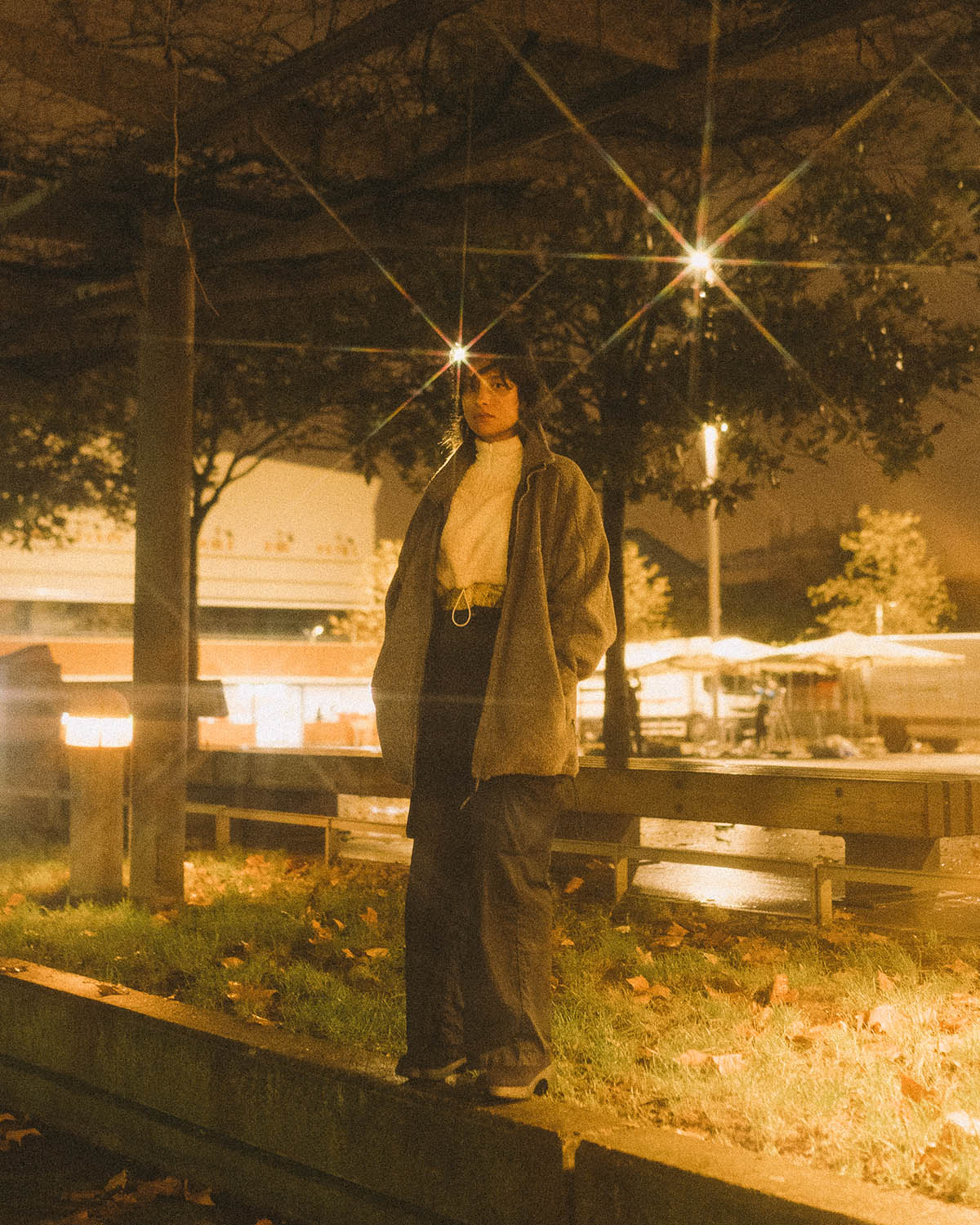 What are you working on right now?
I am currently back at EKWC, the ceramic European work center, for a 3-month residency to build new instruments!
Vica Pacheco – www.instagram.com/la_vica_/
---
Ana Victoria Pacheco aka Vica Pacheco studied art at La Esmeralda in Mexico City before graduating from Villa Arson in France in 2017. She has performed with her own instruments at numerous international festivals as well as galleries. She has participated in residencies such as iii (instruments inventors initiative) at the Hague and EKWC in Oisterwijk, among others.