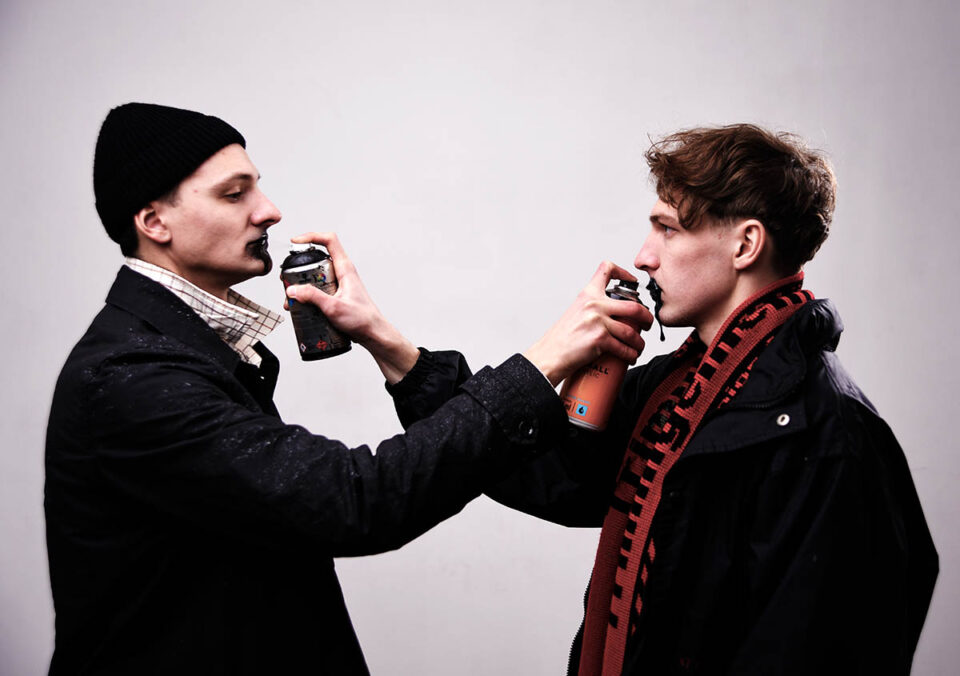 Such balancing of dance plastics in conjunction with music, which is specially created for the video itself, is transformed into graphic images on the surfaces. Also, we work with AR VR and 3D projects and already have one AR VR 3D project called Nero.
Can you tell us about your background?
Our journey began in our native city of Melitopol in the south of Ukraine (now occupied). In 2005, it was very unusual to skate, paint graffiti, and breakdance in a small town, but we were so into it that we didn't care what others thought. From those days I will never forget the game Tony Hawk Pro Skater 2, the video Dirty Hands 2, King & Toys, and Style Wars, which is the main background.
Where do you find inspiration?
We are inspired by the moment of the birth of an idea. When you have a new idea and a premonition that you will now begin to implement all this in life, you immediately begin to feel that you are living! Another source of energy is music, the search for interesting locations in the city or outside the city in the wild. And, of course, our friends who do not stop in this difficult time and continue to be creative.
What technique do you use?
We call it MUVISM (Music is Visual). This is a technique of visualizing musical compositions, which is often accompanied by a performance and one or more instruments with paint.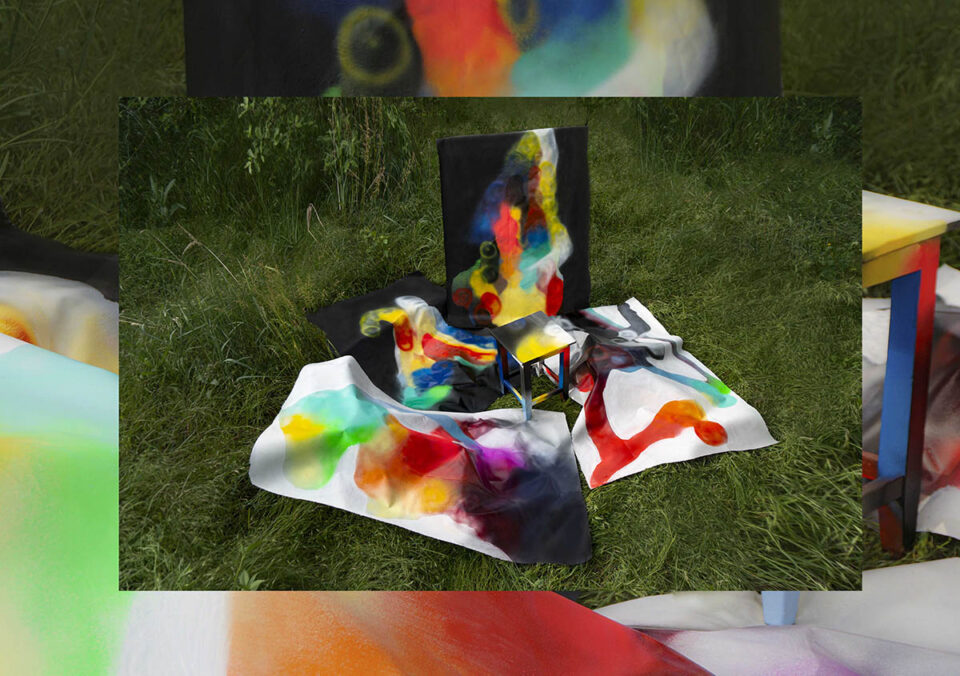 Where are you living now?
We are currently separated. Artur lives in Kyiv, and Igor lives in Vienna.
What are your thoughts about last year?
Thank you for your question. Our relatives are currently under occupation, so these are the most difficult times for us and all of Ukraine. We thank everyone who supports our country and protects us. A lot has changed. But this is a reason to work even harder and represent Ukrainian art in the world.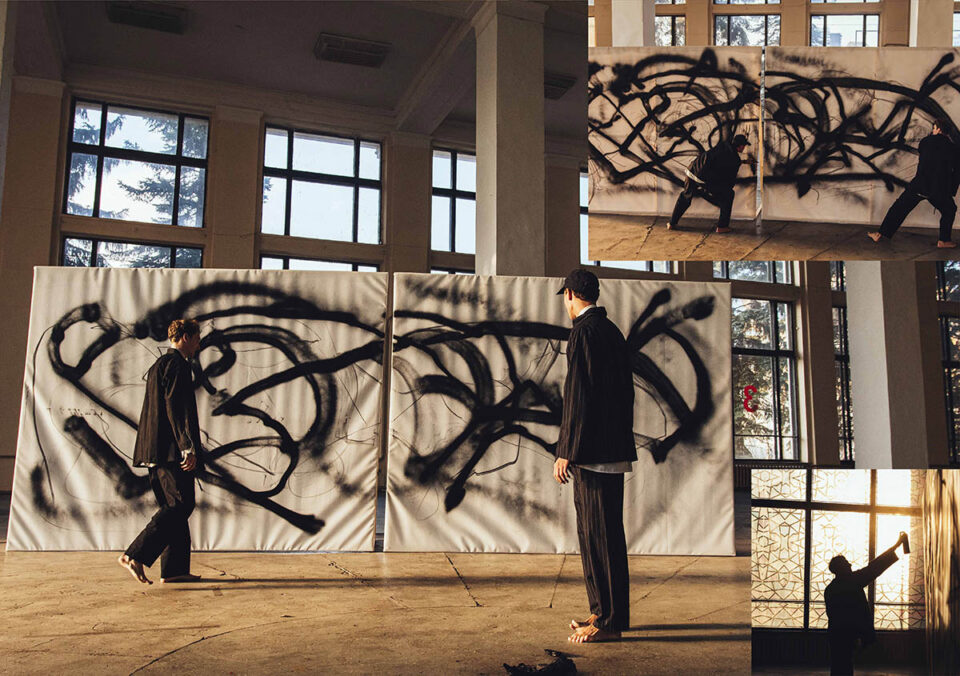 Has it changed your work?
The war changed the ideas and visual context which we create. Not only for us but also for the whole country. Now the war is reflected in our works.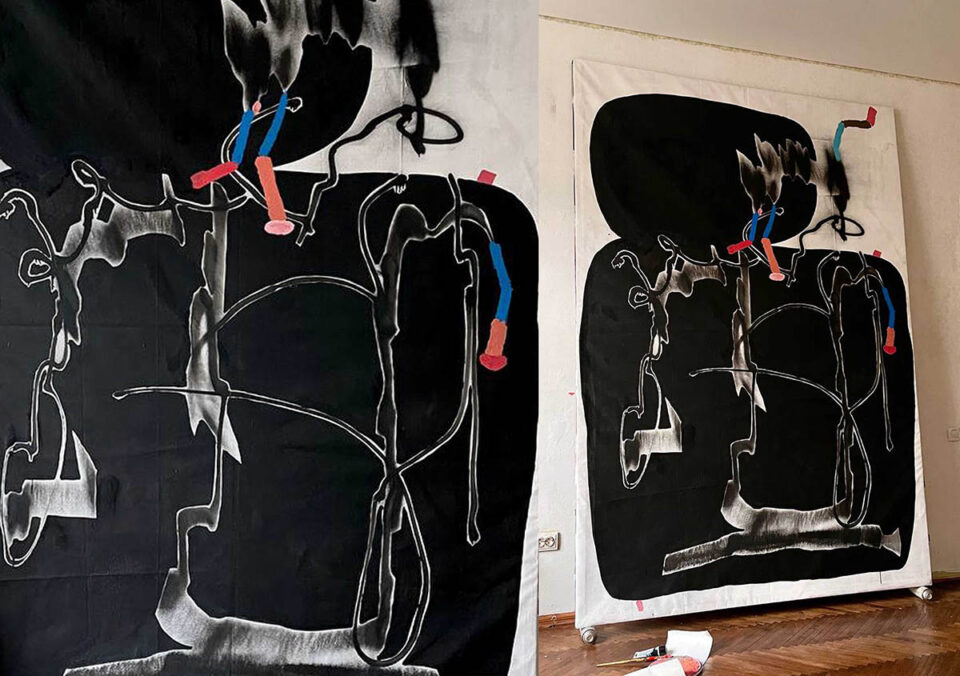 What do you want for the future?
We are already in the future. We want the seeds we sow in our creativity to grow into something more, to inspire and charge other people, to give birth to new relationships between them.
Socia Collective – www.instagram.com/soc.i.a/