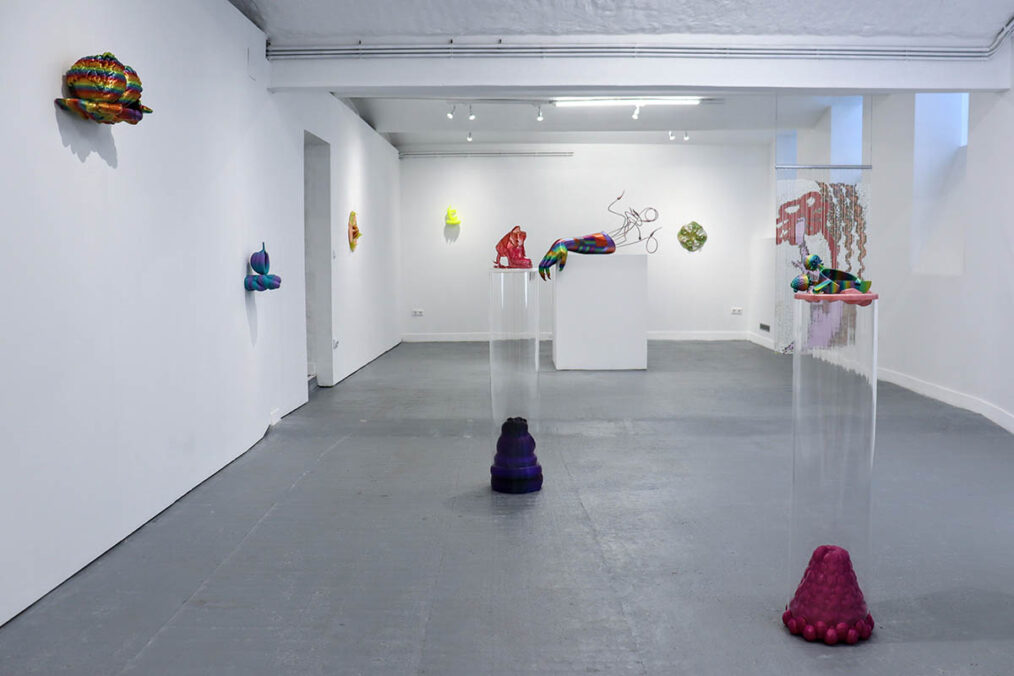 The sculptures, many of which are hung on the wall at eye level, are 3-D printed in a flamboyant color range of resins and biodegradable plastics that quickly transform the Earth Mother origins of her subject matter into something entirely alien. Lawrence's teasingly edible delights dare me to consider words like "tutti frutti" and "berryliscious" but stop right there – this cornucopia is for a picnic on Mars.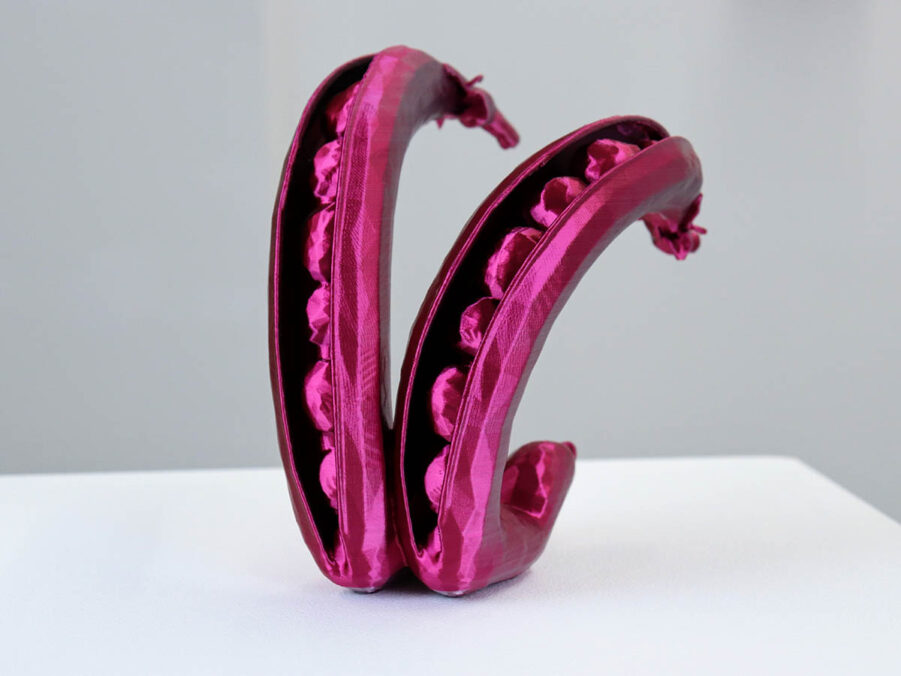 I want to feel safe around this work, meaning, that I "get it" because I recognize the berries and the bananas. I wish it were easy to feel grounded by the familiarity of Lawrence's subject matter. Instead I am thrown asunder into a new impression of life on Earth. What is she trying to tell us?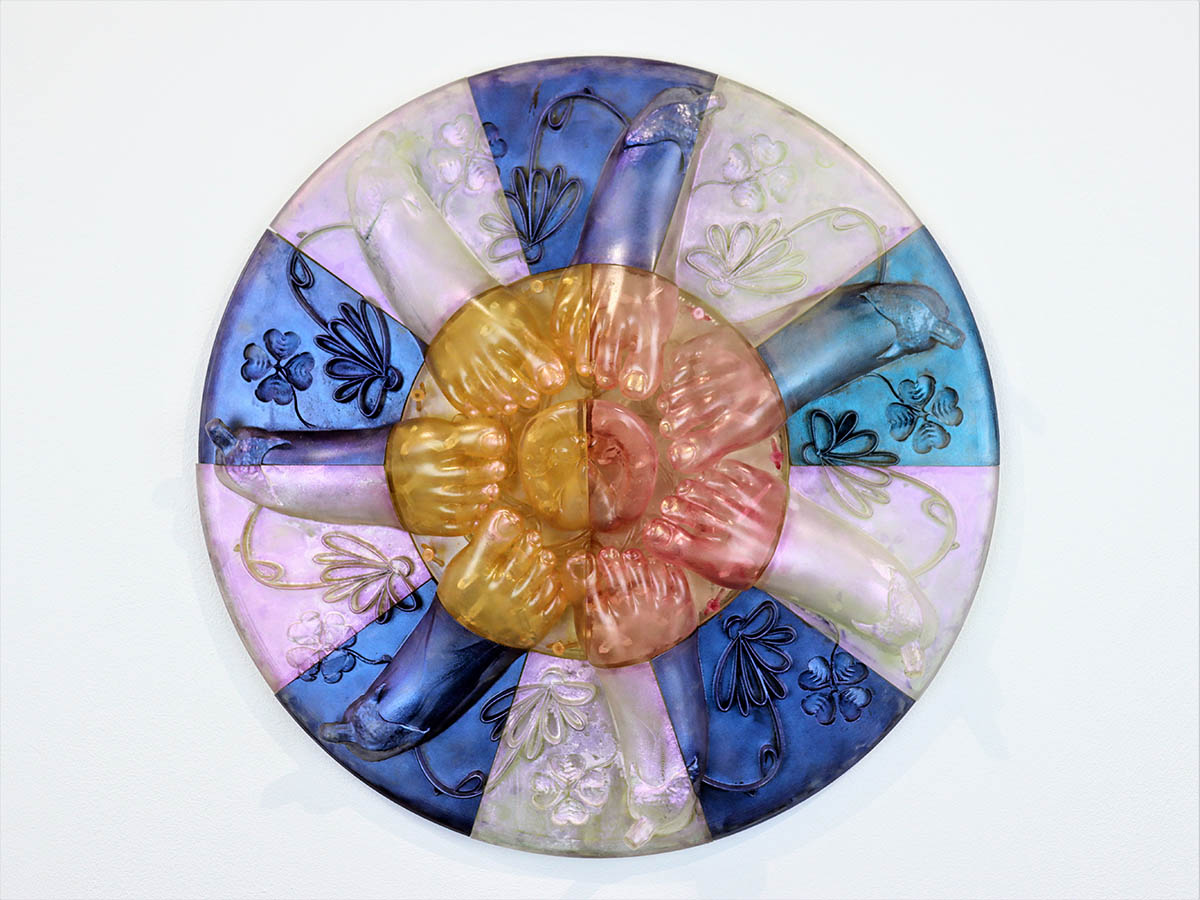 Lawrence is asking us to reexamine our relationship to Earth and its delights by presenting sparkly and super smooth edibles that are just too pretty to eat. She dangles the thread of pleasure before our eyes, tempting us to take a bite out of her artificial world. Why food? Feeding ourselves is one of the most intimate acts we can do with our own bodies. Lawrence's confectionary relics illuminate the quiet loss of ancient forms of intimacy and pleasure, and present a readjusted version of our animalistic connection to Earth that has been replaced by a detached addiction to technology. Her ability to make this new world look so appealing begs me to ask if intimacy and pleasure can be heightened by technology, or are we simply further separated from that which makes us human?
Exhibition: Gracelee Lawrence. Collected Trot
Exhibition duration: until February 18, 2023
Address and contact:
Galerie Peter Gaugy
Goldschlagstrasse 106 Vienna, 1150 Austria
www.petergaugy.com
---
About the writer: Lauren Nickou is an American artist and writer living in Vienna. www.nickou.net