How would you define your style?
I'm an American visual artist presently living in Frankfurt, Germany. working in a variety of formats that include Pen and Ink drawings, acrylic paintings on canvas wood and Mixed media objects. Some of my creative process is a mixture of found objects and non toxic hot glue which creates a three-dimensional effect on any surface that gives a sense of realism and presence in the artwork. I refer to this optical artistic illusion as "Definism" in my opinion, Definism, portrays various differences in human nature from life's everyday dramas to humankind's quest to under-standing self.
My artworks transport viewers from the doldrums of their daily reality to a visual interpretation of another reality.
How would you self-define it?
My art style called Definism is a representation of everything that can be seen or imagined recreated in artistic form on any medium which the general public can relate to. Most of my images have accompanying titles that act as a starting point to help the viewer understand the backstory behind each artwork. This method is at the heart of Definism, giving the audience an opportunity to fully relate with a painting or drawing and form a very personal connection in the process.
What are some influences?
The creatives who inspire and influenced me the most are Mark Rothko, Jean-Michel Basquiat and Jacob Lawrence, who in my opinion are the most daring and provocative artists of the 20th century. Basquiat, for example, had a very gritty and poetic style that spoke to instinctive human behaviour. Rothko, used pure colour to invoke emotion and meaning beyond the human senses and Lawrence used intense artwork imagery to represent moments in African American history. These influences have played a very significant role in the creation and development of my own present art style.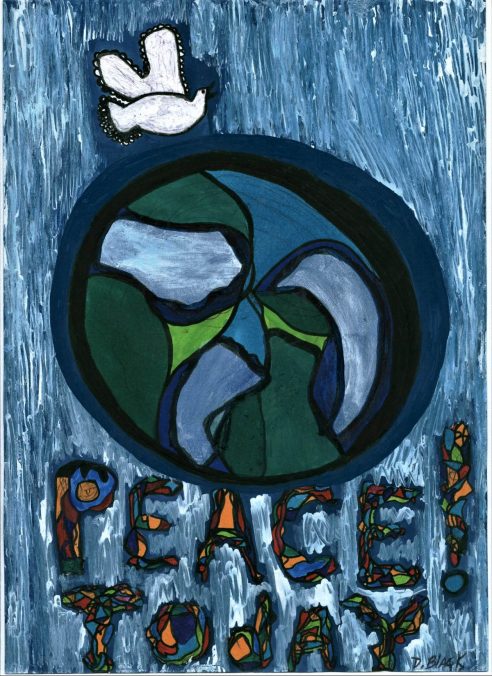 Can you remember your dreams? Tell us about one.
I have so many dreams but the most persistent one started in my early teenage years, when I first discovered my creative potential. Using ink pens I placed my ideas on paper with many friends and neighbours living in the community of Brentwood, Long island, viewing my artwork and making references to well known 20th century artists like Picasso, who I knew nothing about. So years later I decided to do some research on visual artist of the past and present and suddenly realized I to want to be a world famous artist the long journey to realizing my artistic dream began with incremental steps of learning about different art movements, creative styles and techniques, armed with this knowledge and my own fortitude and perseverance my dream of becoming a famous artist is slowly becoming reality.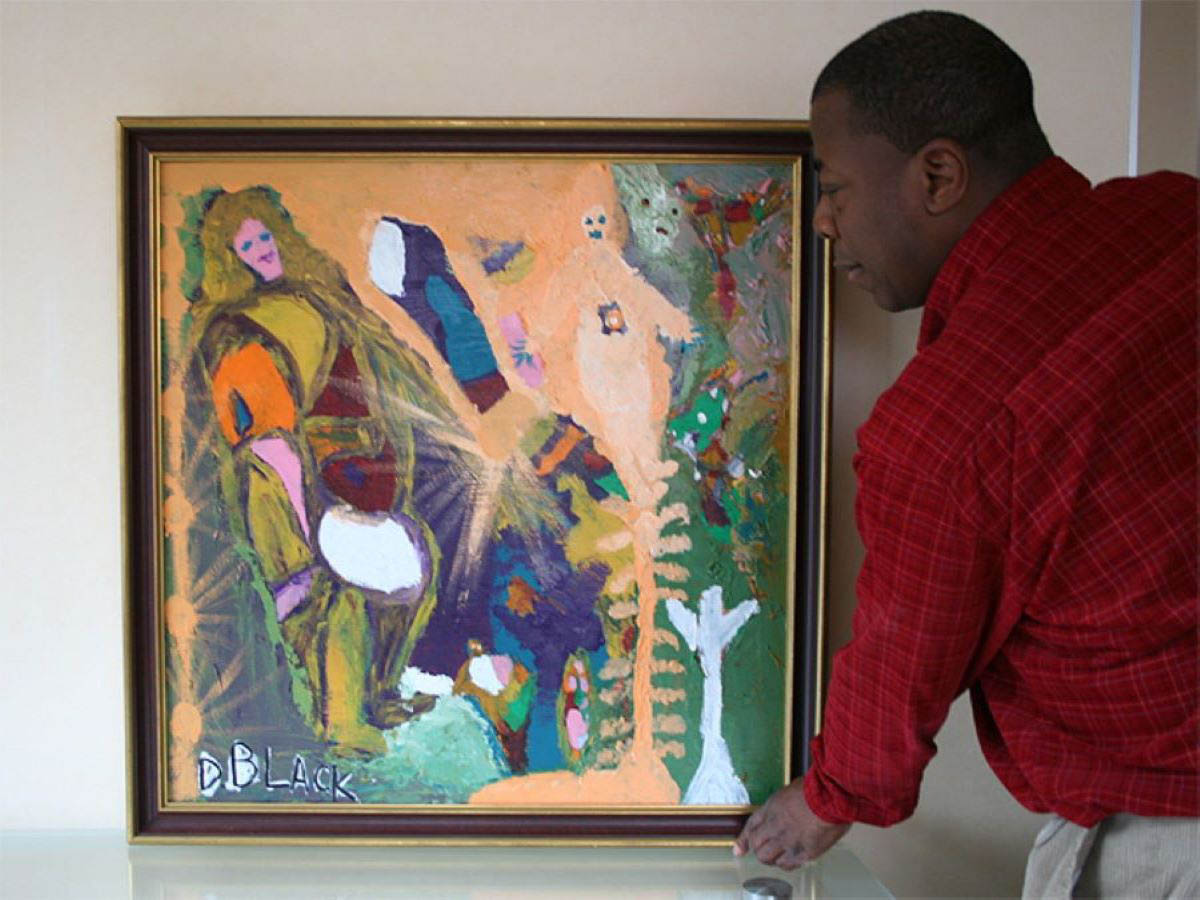 How do you spend your free time?
If I"m not in my studio then I spend time at home watching movies or documentaries on the lives of interesting people, learning how they dealt with hard times and adversity in life or I watch youtube learning about the newest discoveries in science and technology. I also like to meet with friends on occasion for dinner or a drink.
What are you working on now?
I have many art projects and exhibitions on the horizon started working with the organization Kunstmatrix for 10 art shows in the near future and The Swiss Art Expo this august a four day event.
Darrell Urban Black – www.darrell-black.pixels.com