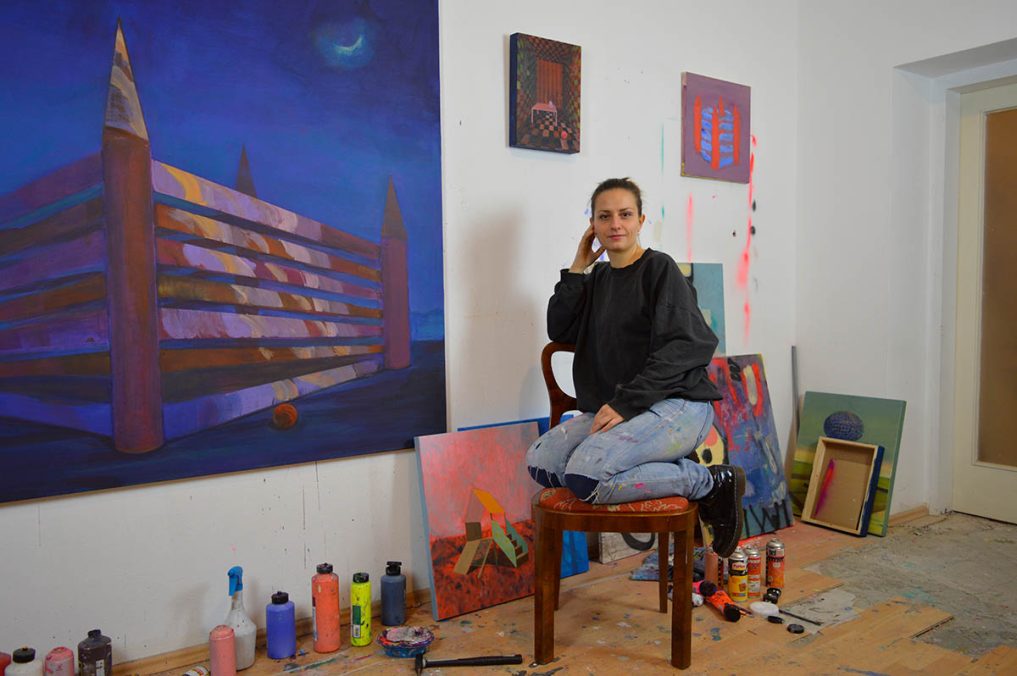 She is often driven by the pixelated aesthetics of video games and explores lot virtuality, reality and immersion into virtual. She knows Rambro (Broforce), Squirtle (Pokemon Go), Steve (Minecraft), and a few other characters.
How would you describe your own personal style?
I'd like to use the phrase "In die weite welt hinein", borrowed from the children's song. There are spaces that I know, spaces that I dream of, and huge empty spaces. In my works, there is a place for all of them.
What inspires your art?
Night. Playground. Video games. Perspective. Notion of play.
When is your favorite time of day to create?
Two diametrically opposite times of the day- early early morning and late afternoon. As it is so hard to be an early riser I would say afternoon.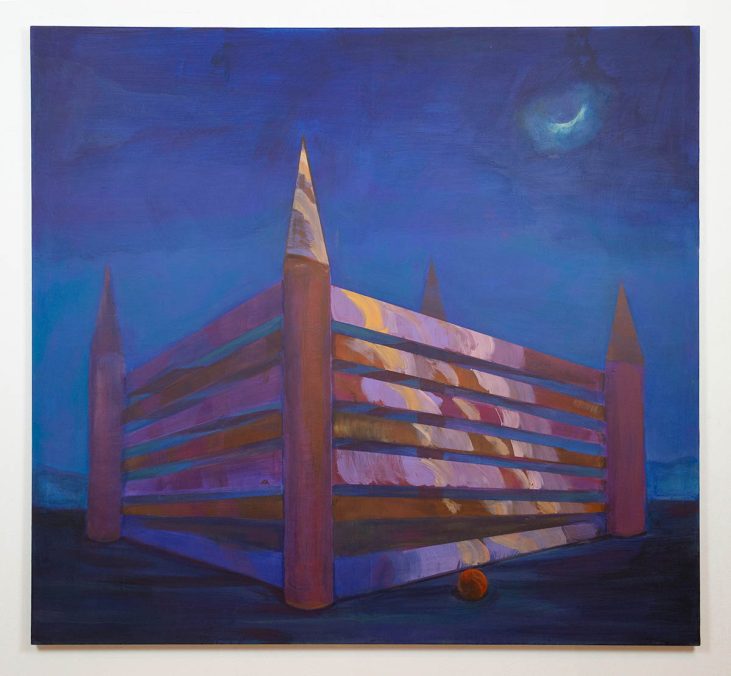 Who do you admire in your field?
A lot of fellow young artists, colleagues from University, I would say anyone with wit and clear thought. Yes, once I saw a Pollock at Peggy Guggenheim in Venice.
What is your biggest influence & why?
Life with a big L, as Bukowski would say. I know, that sounds like a cliché. Anyway, there were certain stages and events that led me to this path where I am at the moment. First it was love, and then it was love for perspective. Need to mention that it wasn't always love, it was more a struggle at the start. I'm not an easy beginner, more of n frustrated and angry kind, but I got a great helper. And then, time spent at playground looking after a child, at the same time looking at walls covered with graffiti.
And a lot of night walks. And home. Home as the starting point, a safe nest from which we are sent into the world.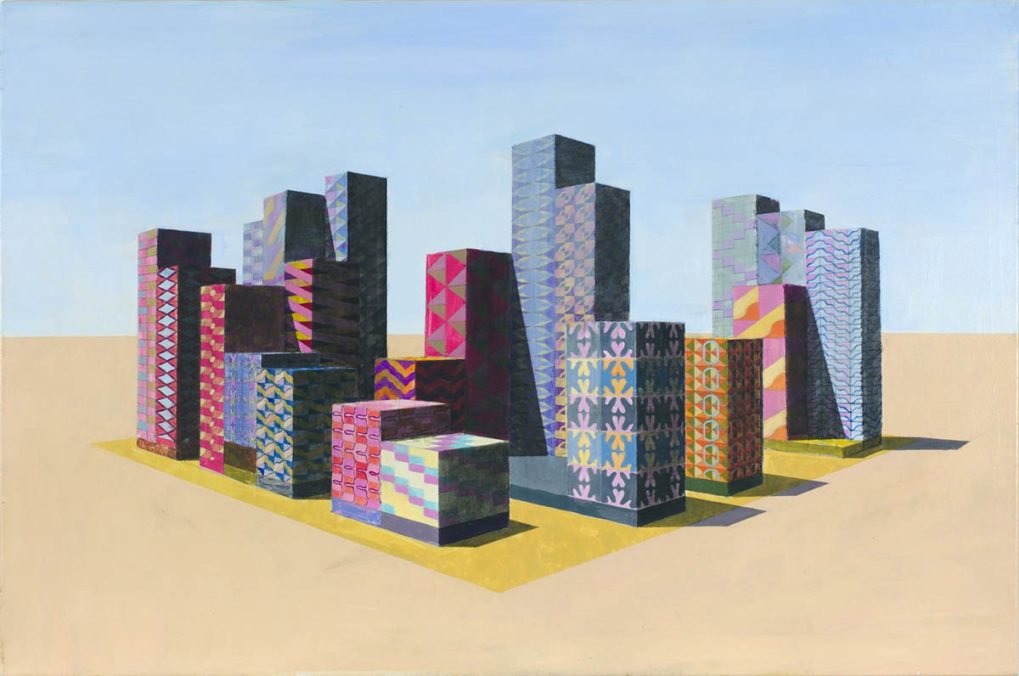 What's your work-day like?
I like to walk to my studio. First floor, room 14. I like to think, get lost in my thoughts, spend some time in that lovely dialogue with myself. Paintings are just a product of that.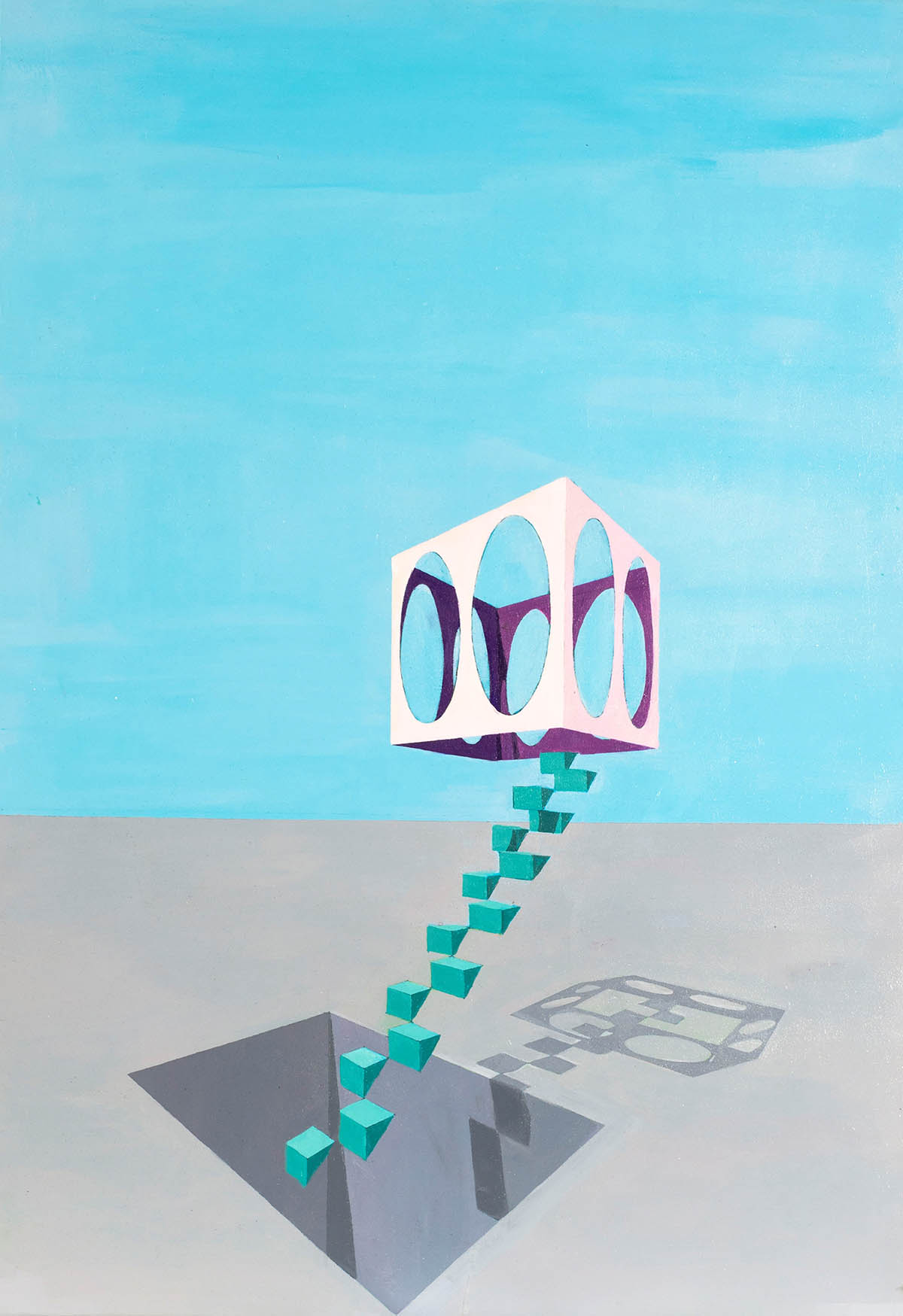 Related to the "This Times Tomorrow" calendar. What do you expect from January 2022?
Must admit, I am so happy that you didn't ask what do I expect from the year 2022. There is this great event at the end of the month- another Aquarius made a circle around the sun. I hate getting older but love new challenges. And I see changes.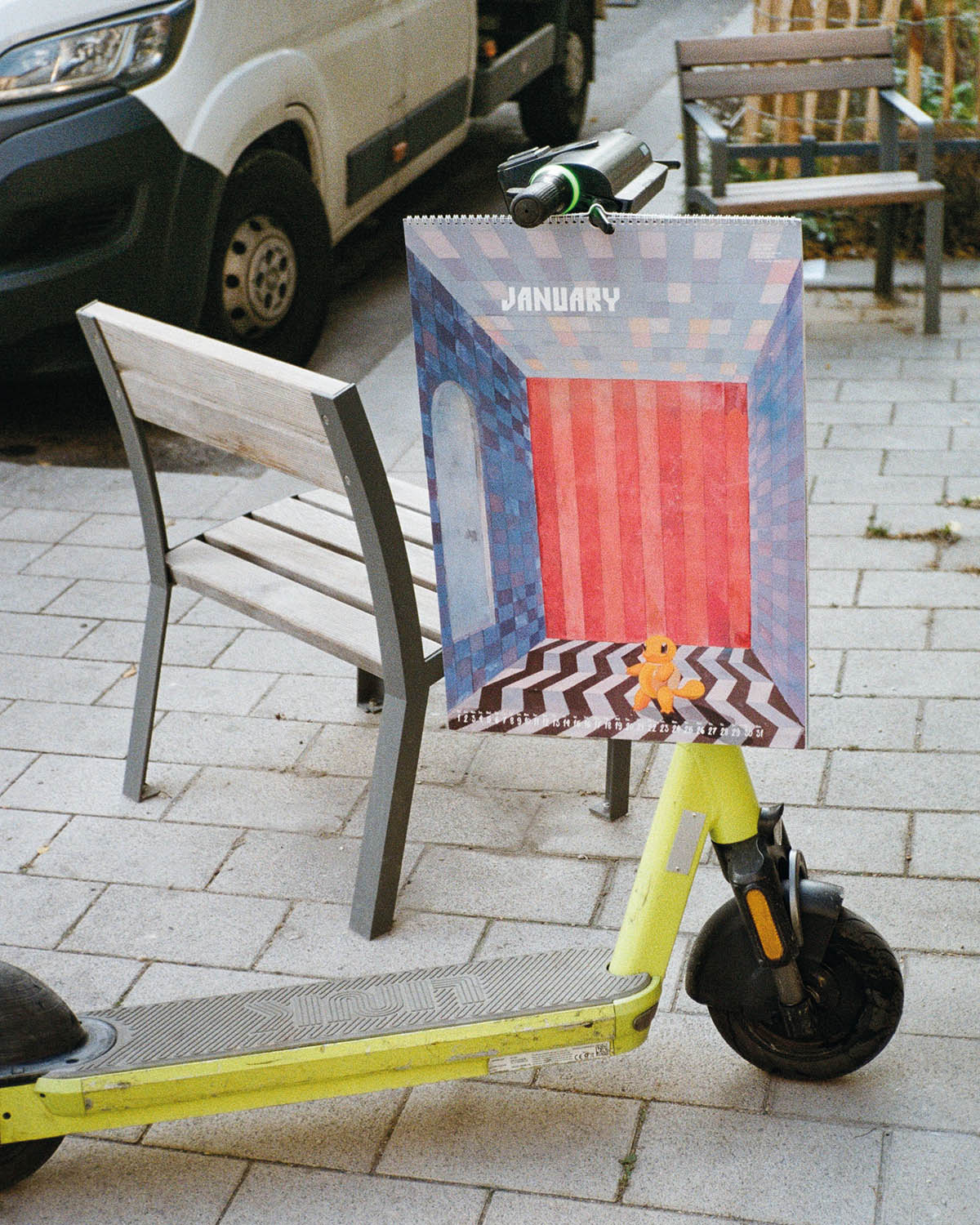 What is coming up next for you?
I finally got rid of bureaucracy issues with my residence permit and I am free to breathe and paint, paint a lot and to plan installations that I would like to realize 2022. There is one solo show in Vienna, and maybe some other opportunities for me in the upcoming months. Yes, and I found my passion for Instagram stickers. I am going to make one for LNR as well.
Neda Nikolic – www.neda-nikolic.com