Whispering voices, fierce eyes searching for rest, bodies mingling in thick light: Hyeji Nam's artistic practice unfolds as a sensual quest for connecting with what exceeds the self. Working across media like video, performance, installation and sound, Nam crafts a cosmology of intersubjectivity, a subjectivity that is dispersed, indefinite and infinitively entangled. In so doing, she problematizes the hyper-individualization under neoliberal capitalism and the ways in which the production of subjectivity is increasingly being organized by its digital technologies. (Text by Frederike Sperling)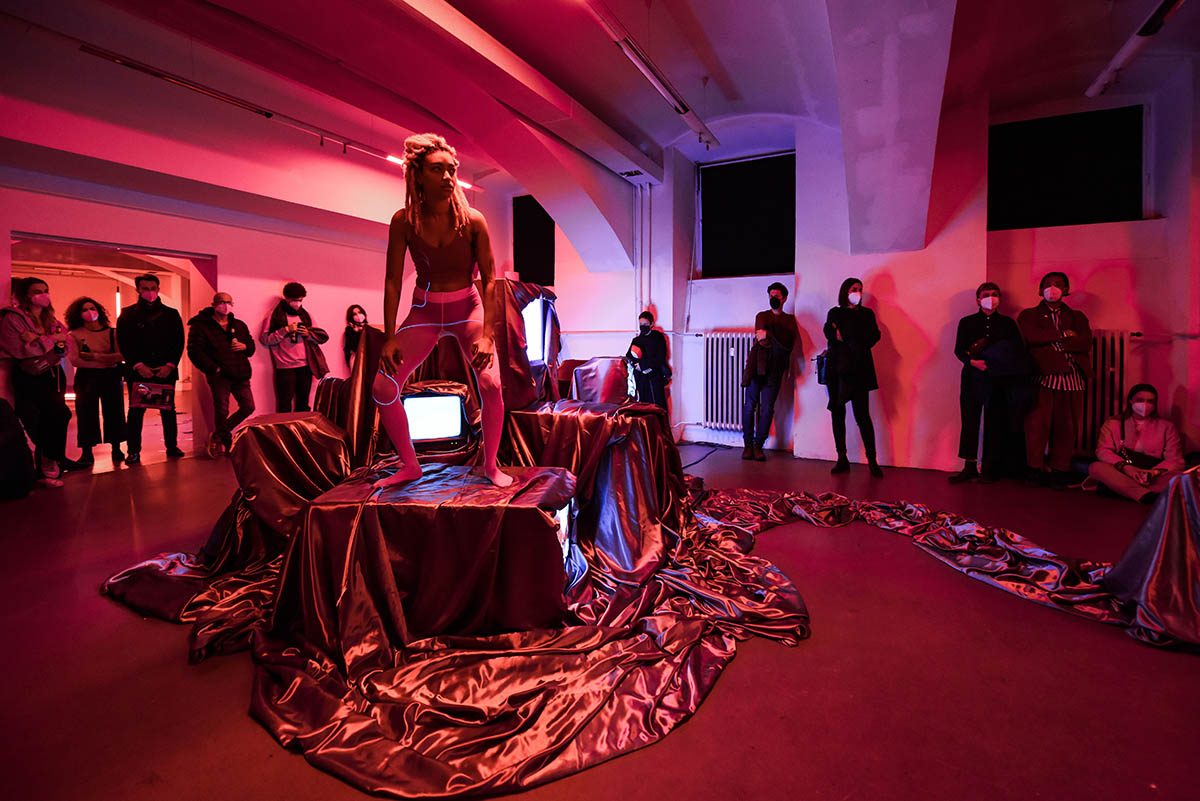 Your new EP is called "Unknown River". What topics do you deal with?
The topics I deal with, especially with music are mostly about life, the moments you are in the now, the moments you are in the state of love, the moments you are maybe not here but everywhere. The beauty and the magnificence of nature, and depicting our human bodies in relation to nature is what you will find often in my works. The title "Unknown River" came because of this experience when I was traveling in Spain, walking through the towns I did not know of, and then suddenly witnessing the sun shine glittering on the little river, it was those moments where you just have to stay still no matter where you were going, to be in awe for a bit. This was nearly 10 years ago, but the moment I remember it so well, those moments that do not age, does not have any labels from our society, but something that is maybe eternal, that we all share and experience in life. If something does not have a name, it exists without time and space, as a whole experience, is what I thought.
How did you get into music?
Getting into music…must say that I was always into music. I still remember myself as a child singing along pop songs like Brittny Spears and Christina Aguilera, and even going to children's singing contests when younger – I don't think it was a success though haha. The experience of being in chorus and orchestra in schools may have gave me something, still remember the ecstasy of making a sound and a rhythm in a group, these ethereal moments. Also having a mother who did classic music definitely got me into music unconsciously. Artistic practice wise, music was always at the background, was more like a drawing for a performance or a video work, or something I would need when working alone in the studio. After some period of working as a performance artist mainly using the physical body, I had this strong impulse that I want to explore the voice and sound, also something that is not maybe "visual". Then the corona started, giving me time and space, also some strength to sit in my room and just try recording my voices, playing with the piano. I got abscessed with soundscapes and sonic meditations, and the transcendental aspect of music and sound.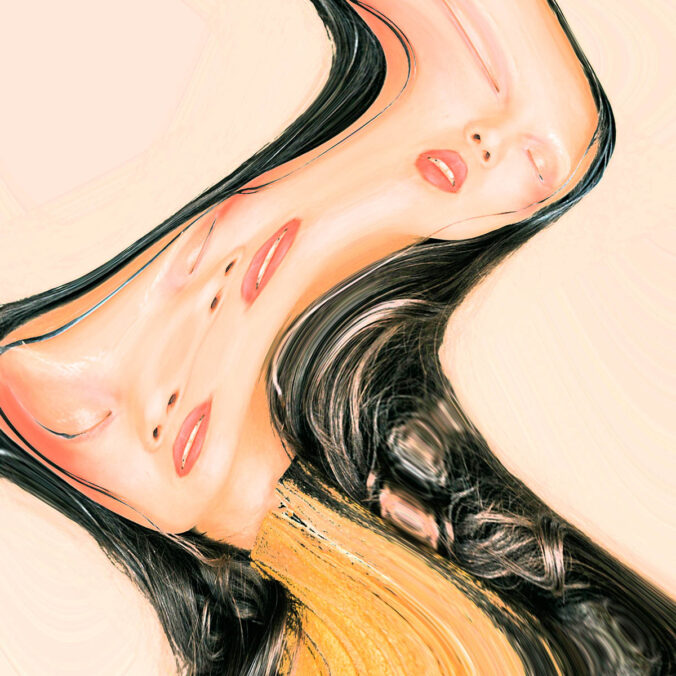 Art and music – actually the best combination. Are there any events in Vienna? Are there any events that combine both you mean?
Hm, there are lots of artists in Vienna who are in between the scenes and there are lots of small events, but in my opinion, there could be much more venues or specific events for art and music. I personally am fond of "Sonic Territories Festival", I wish for them grow a lot.
Tender Matter is your record label. Who are the founders?
The label is founded by Tony Wagner and Melissa Antunes de Menezes. Tony Wagner is a musician and artist mainly working under the alias Tony Renaissance. They are promoting and highlighting the work of queer and gender nonconforming artists in electronic music. Melissa Antunes de Menezes is the founder of the founder of the event series The Future and co-founder of the music label Tender Matter and works as label manager and music curator.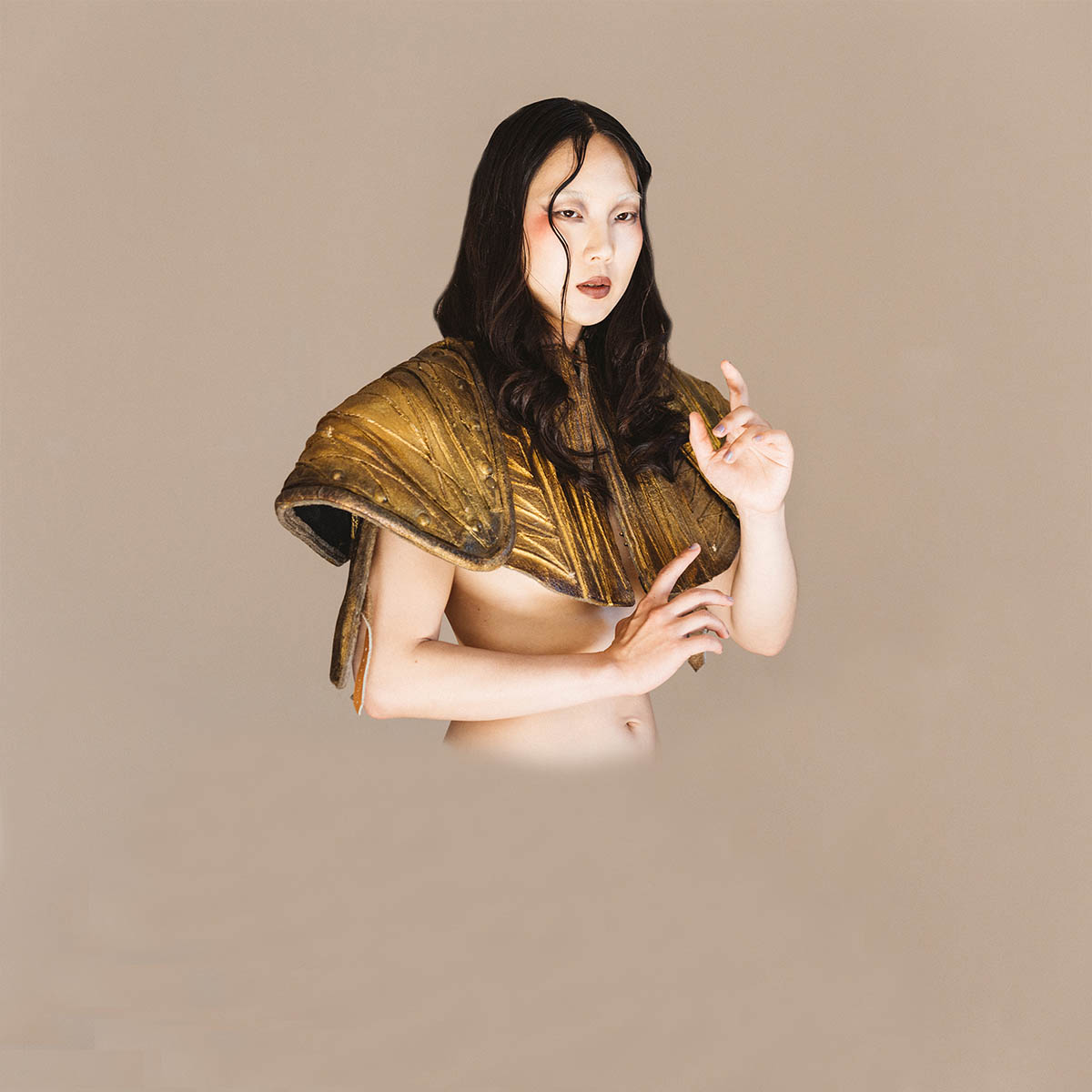 How would you describe yourself as an artist?
I would describe myself as an artist who is changing all the time, someone who is on a journey of exploring and experiencing every parts of the senses. An artist who questions the body and the mind. And an artist who does everything to capture the beauty of our short but long moments on earth.
What are you working on right now? Is there also an exhibition planned?
Right now I have released a bonus track for the recent EP that has been released, called "Got, Sun" as well as the music video for one of the tracks. Also will be showing some small works at the Parallel Vienna as one of the studio artists from das weisse haus in September. In October there will be some opportunities to see my performances at MUMOK, as part of the performance program within the exhibition "Collaborations" at MUMOK. Also with my longtime performance partner mirabella paidamwoyo dziruni, we will perform our project from 3 years ago in Kunsthal Gent, Belgium. When it comes to performances, slowly I am starting to be in spaces again it seems, there is also a project to be shown in November which I am quite looking forward to, I will keep you updated on this.
Hyeji Nam – www.instagram.com/hyejinam/, www.tendermatter.bandcamp.com/track/got-sun