What is your background? how did you get into painting?
I grew up in a small city in Canada, I was always creative, always getting my hands into something. I have been painting for as long as I can remember. It has been the most consistent form of expression for me my entire life, I started taking painting a little more seriously as a career path when I was 18, and kind of dove head first into it, and it's been a wild ride since.
Can you tell me more about your solo show Moments In Time? What do you show there?
This show featured 20 pieces on canvas and 10 on paper — each piece carries the theme of a magazine cover. I wanted this collection to feel slightly nostalgic. I used a lot more bright colors as I wanted this collection to embody a brighter energy. The majority of the pieces were created from a place of positivity and I wanted that to translate to the viewer.
What drew you to use erotic magazines from the 70s as inspiration for this exhibition?
I have been collecting magazines for years, and specifically, the 70s and 80s versions were naturally a little bit more free and wild. I wanted this collection to give that feeling. It kind of serves as a reminder of the Woodstock era.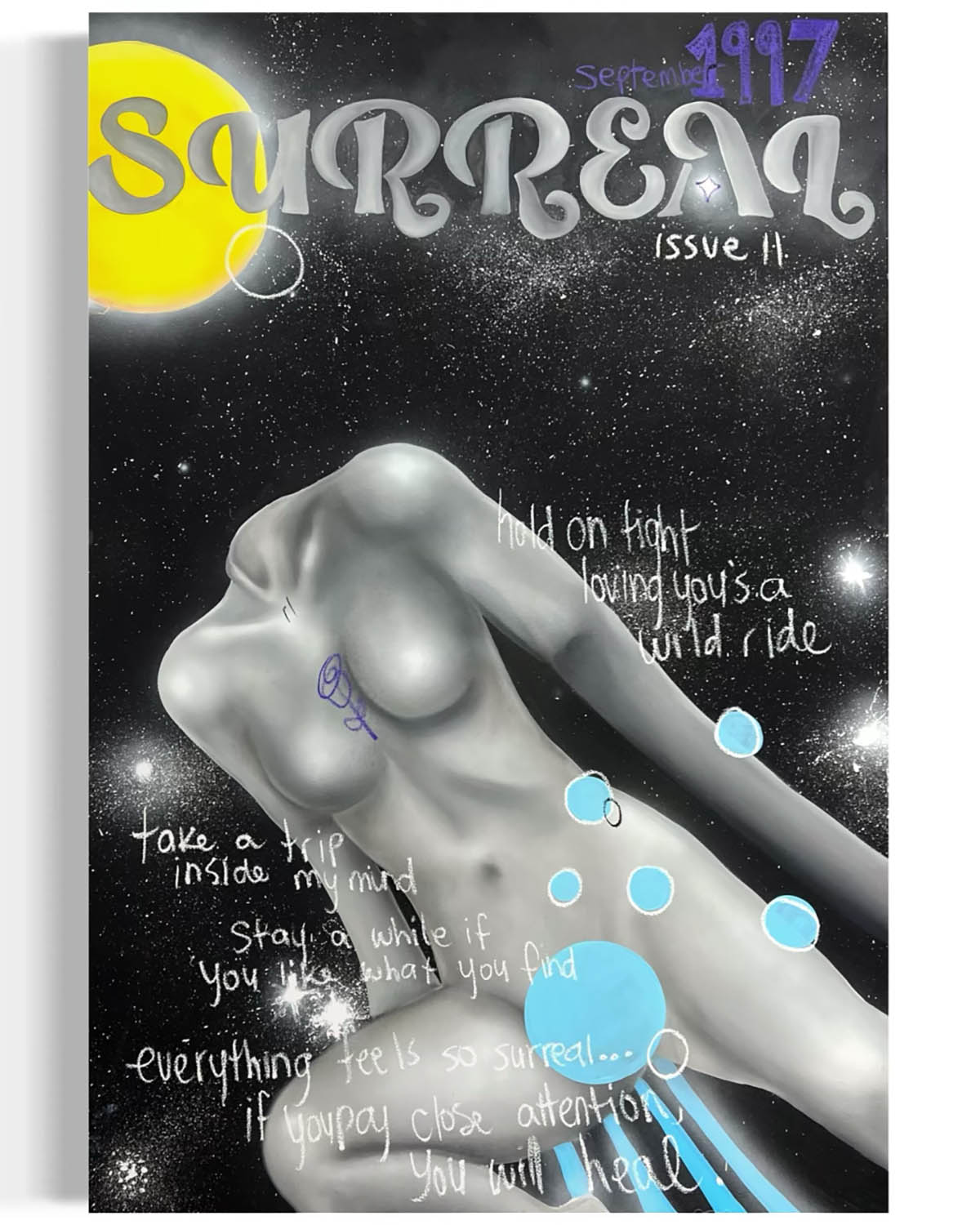 Has eroticism changed nowadays?
I think like anything there is going to be major shifts in the way anything is displayed or fed to us, and in the way things are expressed. Social norms change, and what's acceptable vs what's not will also change, so I most definitely think 'erotiscism' has grown and changed a lot, especially after the Internet.
Are there any specific pieces in this exhibition that hold a personal significance or story for you?
Every piece I think contributes to the story and narrative of this collection, if I had to choose one that had the most impact, it would be the first piece I made for the show, 'Sex, Drugs, Rock n Roll' was the one that sparked the idea for the narrative of the collection. And the rest is history.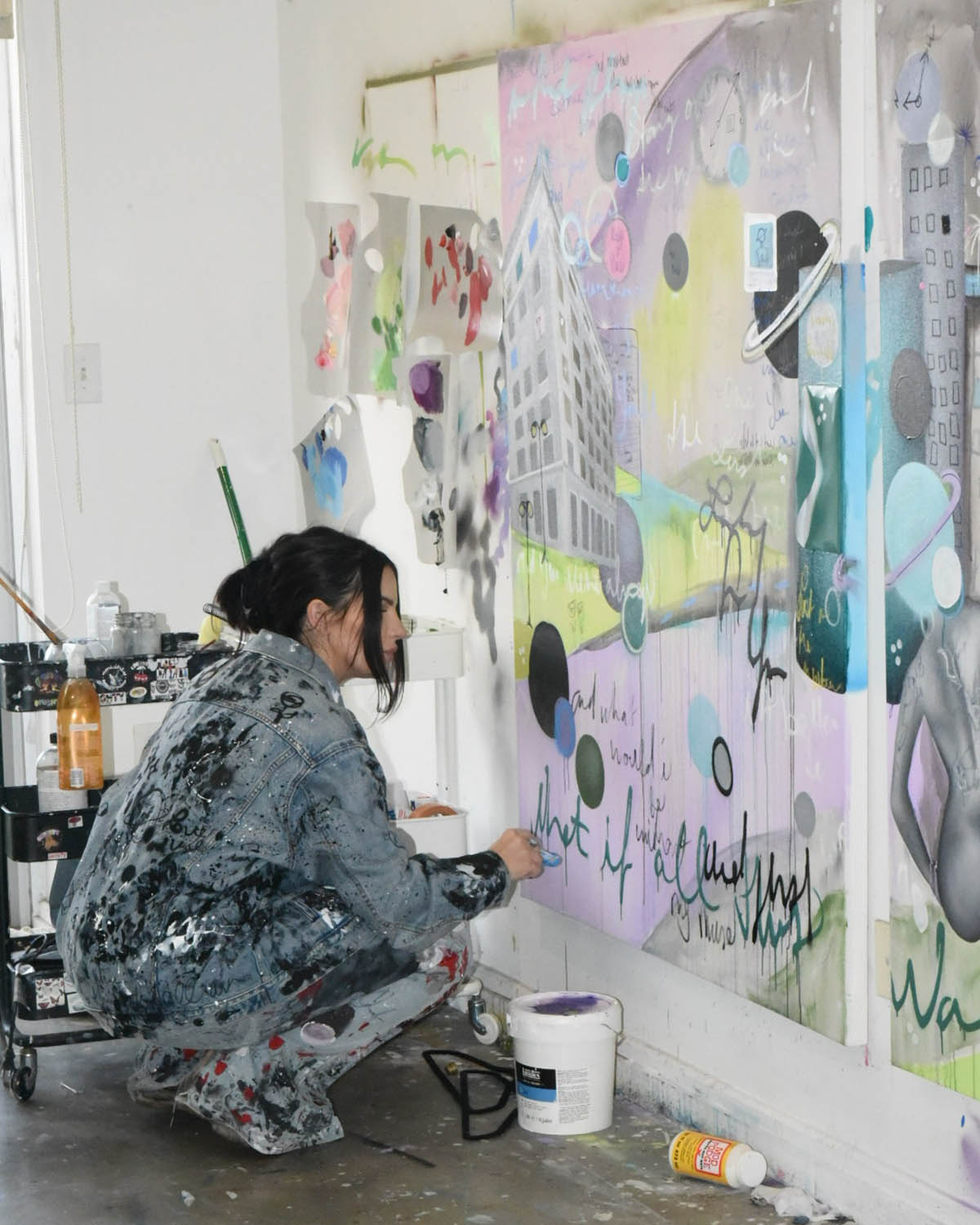 How do you see your artwork evolving in the future?
I think as my knowledge furthers, and I evolve and grow as a human that will essentially have a direct impact on my work. I am not separate from my art, it is really an extension of me. So naturally, as my views, and experiences continue to contribute to the way I express myself, they will be reflected in my work.
Lindsay Dawn – www.lindsaydawnstudios.com