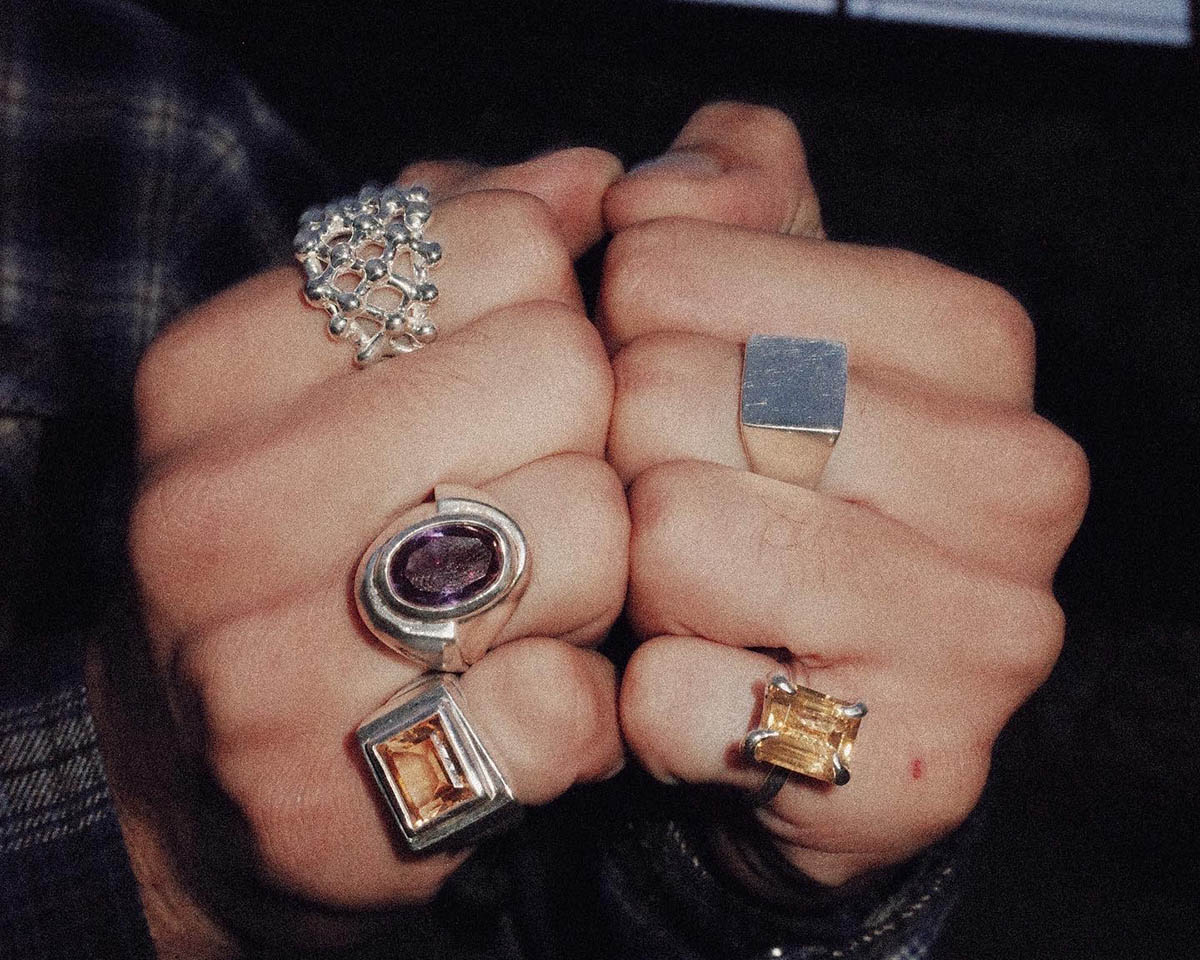 What's your background?
Before jewellery I worked in many different jobs such as nursery nurse and different occupations in nightlife. I decided to study anthropology and as I prepared for an adult baccalaureate in Switzerland, I discovered my passion for jewellery making. I turned my life around, much to the shock of my parents (sorry Mom and Dad), put all my eggs in one basket, and moved to London to start my jewellery brand.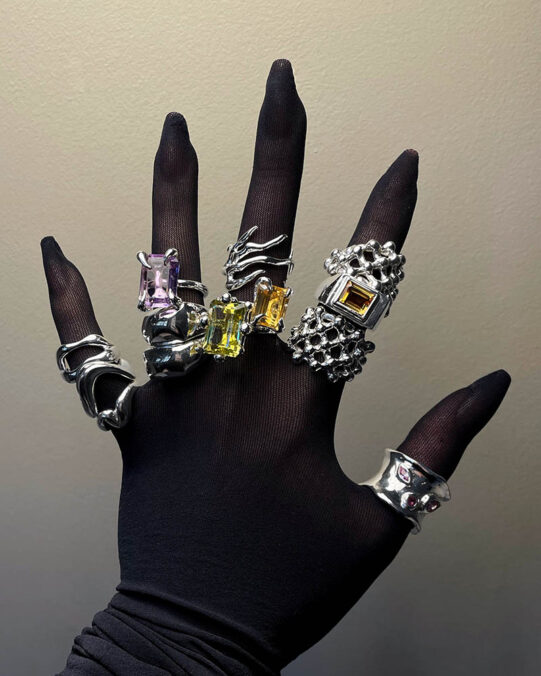 When did you establish "Louise Konrad"? How did it come about?
2 years ago, when I quit my other part-time job. The very first ring I made in 2019 and pursued it more like a hobby to compensate with something haptic for all the studying at adult baccalaureate. Shock disclaimer: In the end, jewellery made me happier. And to my surprise, people wanted to buy what I created.
Can you tell us a bit about your creative process and inspiration?
I try to expose myself to new sensations as much as I can. Simultaneously I need my routine and self-care to maintain sanity. It's a healthy mix of both. My intuition tells me what stimulation I need at the time and I think this is based on my life so far. What inspires me in general is stuff that connects people, like music, any form of culture, emotions, etc., any concept of freedom and emotions or moods.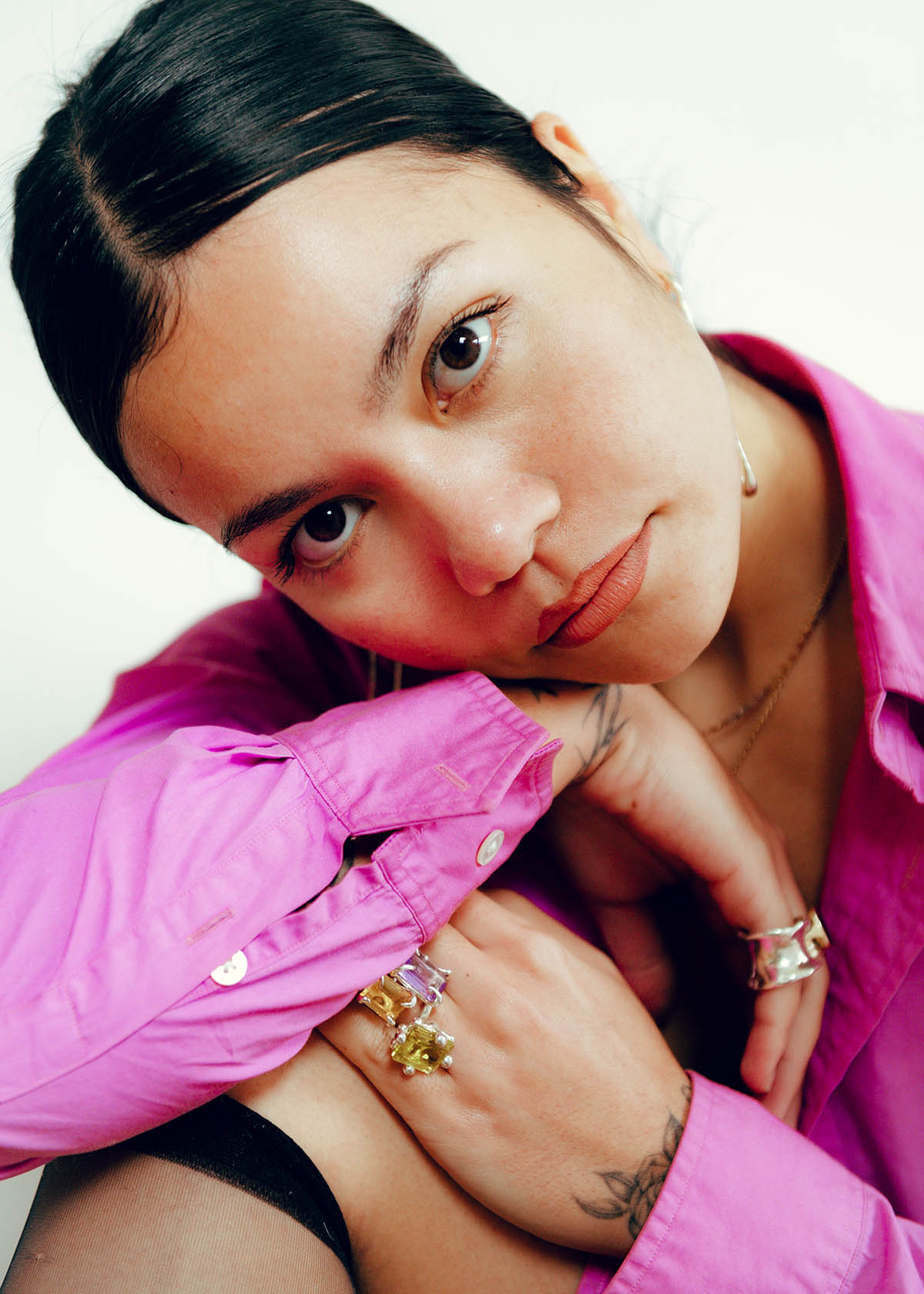 How do you maintain your technique and knowledge of materials and trends in the jewelry industry?
I would learn new techniques to realize a new design, meaning I don't limit myself just because I haven't integrated the technique. Don't get me wrong, I'm not exactly some jeweller prodigy, I've shed tears due to trying and then breaking something! Regarding trends, I'm trying not to get too influenced by trends, but I like being aligned with the zeitgeist. I know what I like so I just follow my gut feeling and I've been lucky with it so far.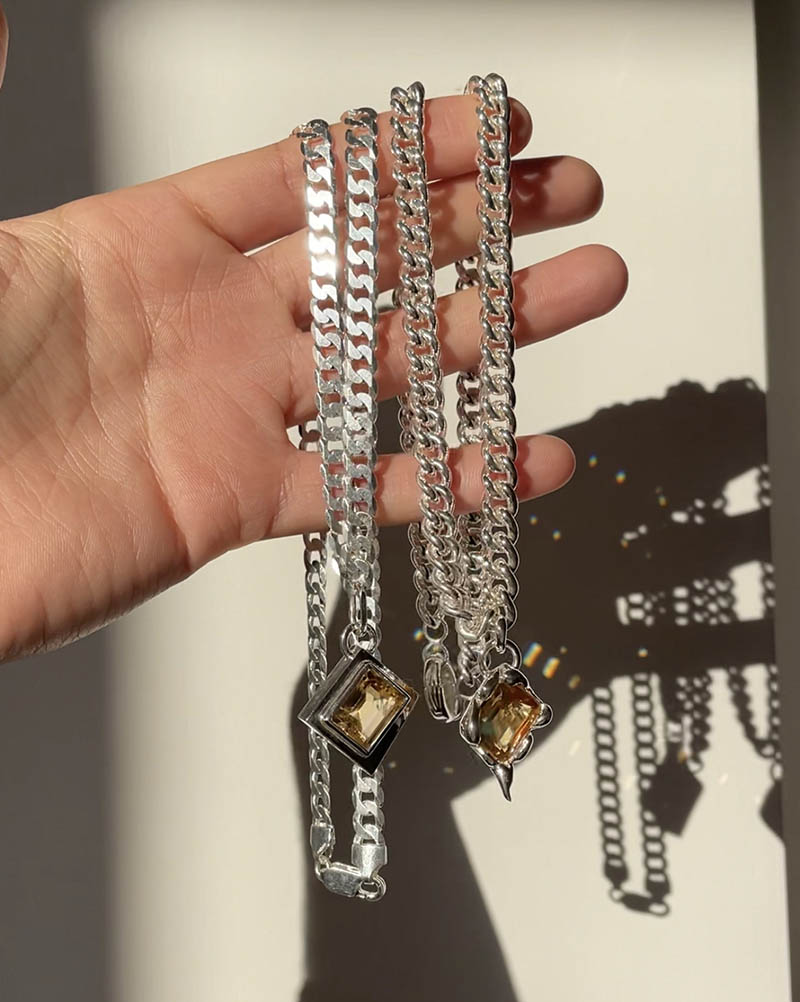 How important is sustainability to you in jewelry making?
It's very important to me. One good thing about sustainability in jewellery making is that you can just melt precious metals together and therefore recycle them, also synthetic gemstones get more and more attention. I find it very interesting as sustainability comes with so much innovation; hence things that have literally never been done before.
What is your earliest fashion memory?
My earliest fashion memory must be my mom's Thai fashion magazines PRAEW and music videos on MTV. I loved these magazines because their main purpose was aesthetics, they made me feel closer to Thai culture and they always came with samples haha! Music videos on MTV in the early 2000s were just something else. I will never forget Christina Aguilera's outfit in "Dirrty" or Kylie Minogue's in "Can't get you out of my head" – literally.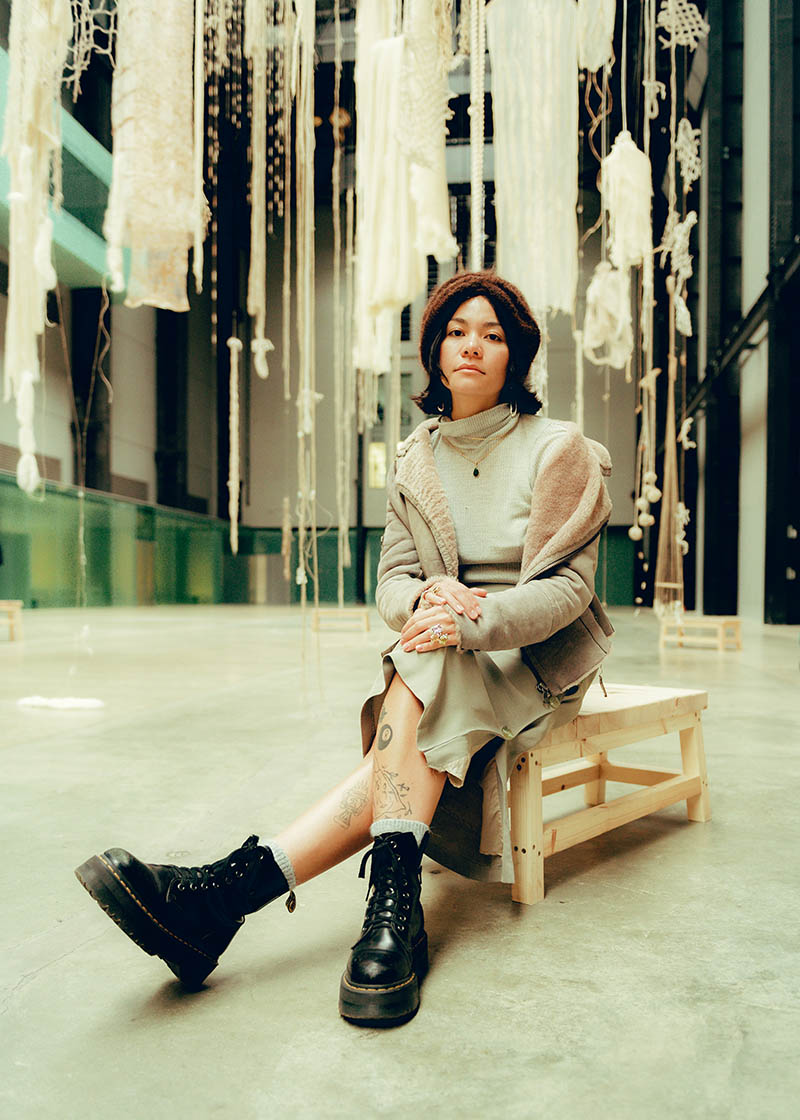 How do you see the jewelry industry evolving in the next 5-10 years?
I think sustainable and ethically sourced materials will become a main focus point. I reckon 3D printing is already bringing a big change in physical design and will get incorporated more and more. I think digital developments, like the use of AI, NFTS, or the Metaverse will be interesting for this industry as one of the very factors that make jewellery, jewellery – physicality – is no longer necessary. The use of jewellery can be re-invented.
Louise Konrad – www.louisekonrad.com, www.instagram.com/louisenotvuitton/