On the other side, the words Contemporary Art and Culture fly around the neck. The letters tremble and in each corner hangs a black hole filled with paint. An altogether unsettling scarf for troubled times!
Kristina DESKA Nikolić about the design: The scarf brings colours and playfulness every day. Hugs you with intuitive fairytale drawings & gives you cosiness from heaven. Contemporary sketchy drawings adorning knitted form and making an energetic statement.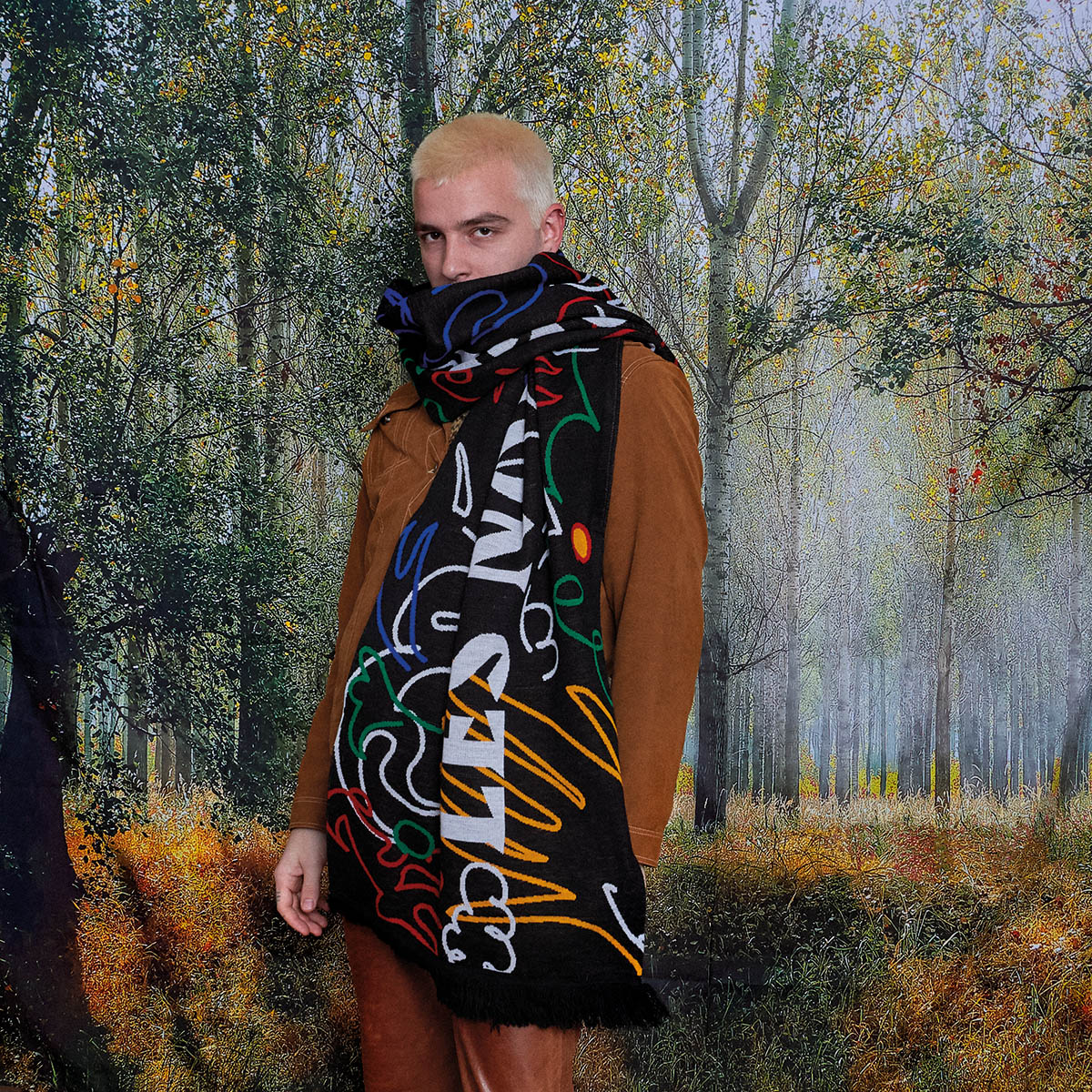 About the artist: Kristina DESKA Nikolićs work is confessional. Events from personal biography are triggers for the start. Writing is the first step in her practice and from there she is developing works in various media such as Sculpture, Space Installation, Drawing and Clothing. www.deskadeska.com
About GKBS: Good Kids Bad Society is a multidisciplinary working fashion & lifestyle brand. Drawing inspiration from youth culture, politics and the city we live in – Vienna.
Scarf Review by: Sibylle Ciarloni, artist & writer, deals with the voice of things and their impact on the human condition. Interested in transformation exercises, especially the movements of escape and/or adaptation.
Design: Kristina DESKA Nikolić
Coordinated by: Les Nouveaux Riches
Production: Good Kids Bad Society