McAndrew uses the canvas to convey freedom for women to own their private spaces and extend them beyond conventional norms of what they are supposed to or not supposed to do in domestic realms. When are women able to be honest with themselves, and what do they do when they are? In this body of work, McAndrew investigates art history references rooted in paintings from Neoclassicist, Romanticist and Orientalist French male artists from the mid-1800s. Physically recreating the postures the women in those paintings hold, she then photographs herself naked and creates a digital collage, thus reappropriating a sexist and male-gaze driven period in art history. The "nudes" of herself are then sent to her muses, whom the artist asks to send back their own versions. Through this, McAndrew is exercising her own feminist approach to the "send me your nude" stereotype most women encounter today. Each painting re-enacts well-known stances or incorporates scenes taken from historical paintings. For example, in Daniela, the model is portrayed in the same pose as Ingres's "La Grande Odalisque" (1814). However, instead of an elongated body reclined on a sumptuous velvet chaise, a curvaceous woman is resting on a bed on top of a pile of colorful pattern-on-pattern laundry, sporting a couple of tattoos including one of "Ghost World," Daniel Clowes's cult classic graphic novel.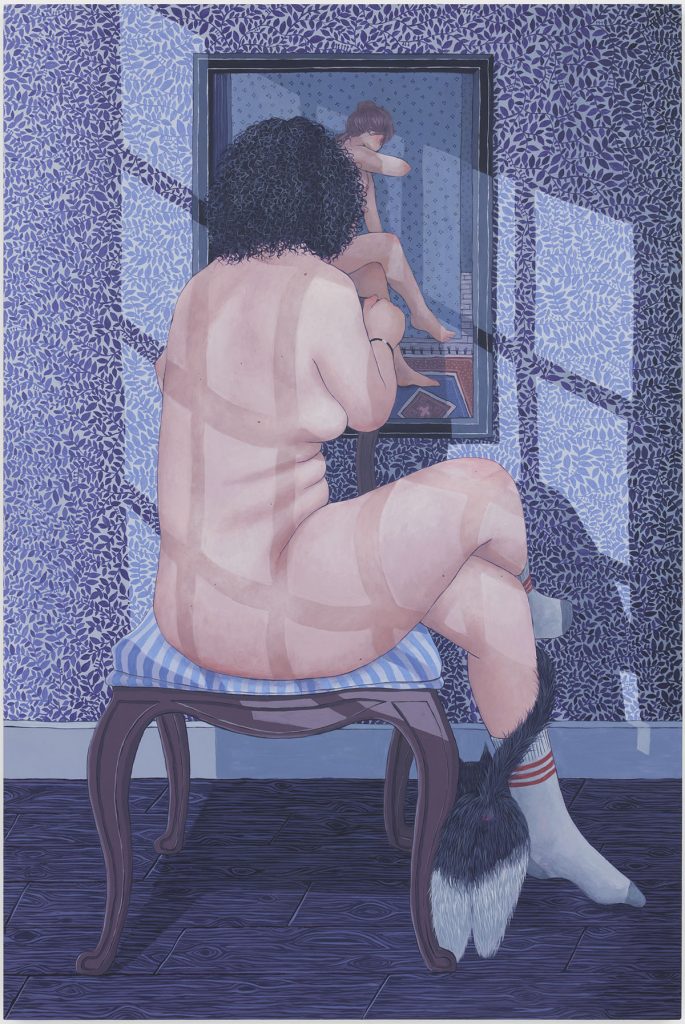 Tied to the idea of women's personal spaces, harems are a constant explored by the artist in this body of work. The etymology of the word "harem" derives from the Arabic root ḥaram, ḥarīm, which literally means "prohibited place" "sanctuary" and "women's quarters". Under the Byzantine Empire, Ancient Greece and Persia, harems served as private spaces for women of the upper classes with the purpose of keeping them protected and secluded so they could tend to the needs of one another without having to resort to men. However, a very different image of the harem emerged in the 17th century when Europeans found out that Muslim cultures housed women in private quarters. Through hearsay and imagination, male artists depicted opulent interiors with voluptuous odalisques, mistresses and female slaves. Hence the pose adopted by McAndrew, which is reinterpreted by artist Cheyenne Julien in Cheyenne and the reproduction of a detail of the painting on the background, both of which replicate the scene in French Orientalist artist Jean-Léon Gérôme's "The Stork in the Harem Bathhouse" (1889). McAndrew adds "I like the idea of these women not realizing that they are just as beautiful or worthy of art history as the women painted in the reference pictures. Casually enacting these historical poses in a domestic space."
The papier-mâché sculptures, for which the artist is known, comprise a group of 5 women in different poses, all of them of different body shapes and ethnicities with their flesh partially exposed, granting the works a quality of both vulnerability and strength. They force viewers into a physical confrontation that painting cannot accomplish. Rather than seeing women from a more voyeuristic vantage point, the viewer must deal with them in real space, even when they are doll-size. Though the sculptures are created from the artist's imagination, they are inspired by and named for real women who have greatly influenced McAndrew. As with the paintings, McAndrew is offering the viewer a glimpse into the spaces and moments where women are truly engaged with themselves on their own terms, not societal ones. Additionally, the poses are drawn anywhere from art history, like Cecilia who is represented in the same form as Bernini's twisting figures, or from the artist's own experience of trying to cool off on a particularly hot and sweaty day. McAndrew is inviting the audience to move around and discover the sculptures from multiple perspectives, some flattering and some not. The goal is to represent women from not just from their best angle, but in their entire complexity.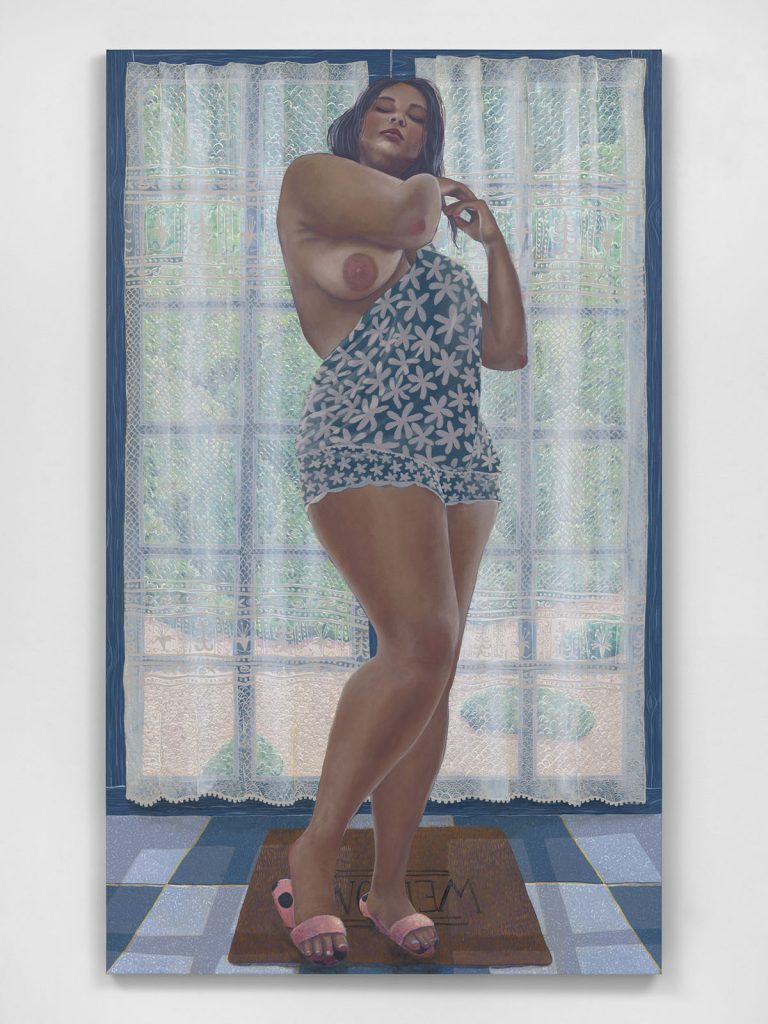 About Shona McAndrew:
Shona McAndrew was born in Paris, France in 1990. She lives in Philadelphia, PA and holds an M.F.A. in Painting from the Rhode Island School of Design, Providence, RI; a Post Baccalaureate in Fine Arts from Brandeis University, Waltham, MA and a B.A. in Psychology and Painting (High Honors) from Brandeis University, Waltham, MA.
About Maria Brito:
Maria Brito is an award-winning New York-based contemporary art advisor, author and curator. A Harvard graduate, originally from Venezuela, her first monograph "Out There" published by Pointed Leaf Press in 2013, was the recipient of the USA Best Book Awards in both the Art and Design Categories and in 2015 Brito was selected by Complex Magazine as one of the 20 Power Players in the Art World.
Contact:
Chart Gallery
74 Franklin St, New York, NY 10013
www.chart-gallery.com