Spinning vortexes, spiralling flora, and whirling water, whizzing particles, and a drilling apparatus – the oscillating pull of our endless universe, l'appel du vide. 
Susi Gelb (born 1985 in Bad Tölz, Germany) is based between Berlin and Munich, Germany. She graduated from the Academy of Fine Arts in Munich in 2014. She has been artist in residence at w-o-l-k-e (Brussels), Malimage Monitor Center (Sri Lanka) and Fogo Island (Newfoundland).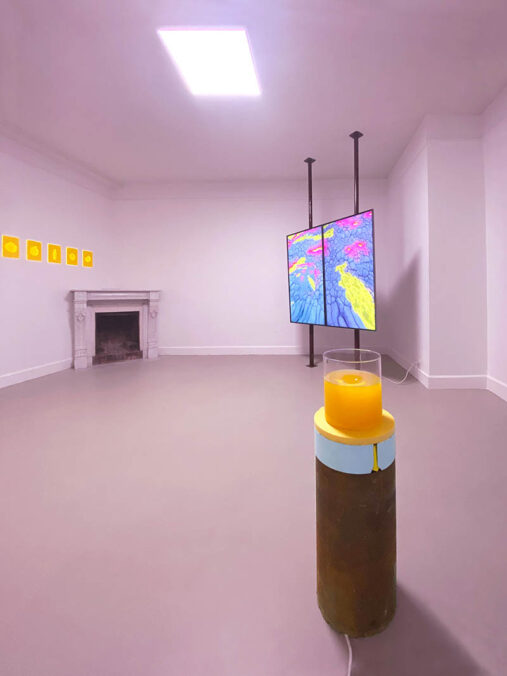 Recent exhibitions include Gegenüberstellungen at Museum Schloss Moyland (Bedburg-Hau), Various Others at Nir Altman (Munich), and Unworlding (Frieze London). In 2015 Susi Gelb founded the nomadic artist-run space easy!upstream in Munich, and has curated several exhibitions. 
Exhibition: Susi Gelb – LOOPZRING curated by Aliya Bombelaj, Orlando Werffeli, Susi Gelb, Niko Abramidis
Exhibition duration: 7.10.2022-5.11.2022
Address and contact:
The Lighthouse 
Rämistrasse 3, 5th floor 8001 Zurich 
www.thelighthousezurich.com