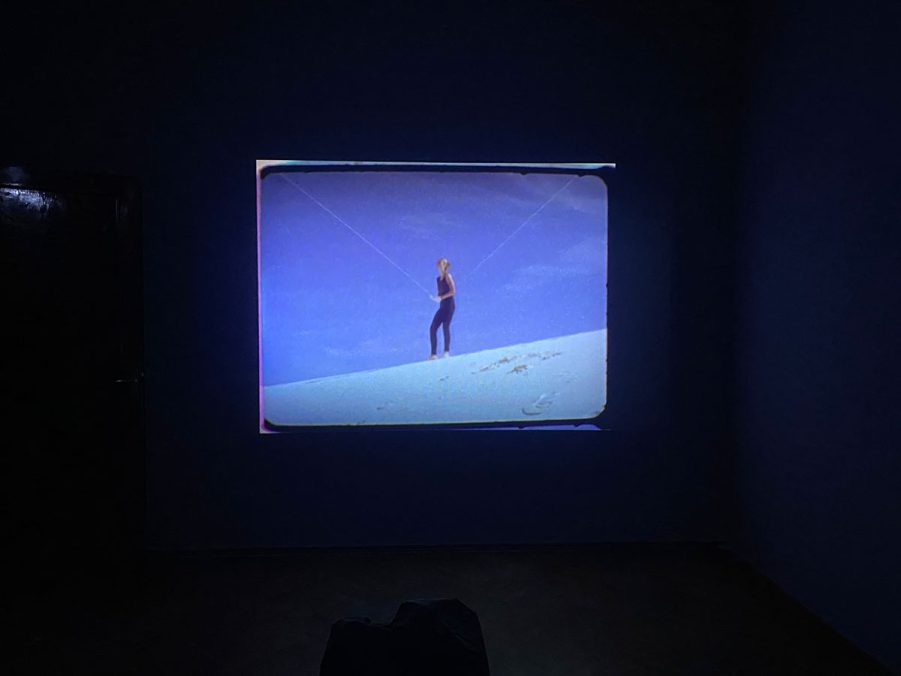 "Around the World in 80 Minutes" might be various abandoned film sets in Morocco…or an anthropologist, who tries to decode corporate culture and gets obsessed with the story of a parachutist; Iceland with its volcanoes and love songs…among the ruins of the Tlatelolco site in Mexico City or aerosolar flights world records. Far away you can see the snow-capped Chukotka and Beringia and a set in far-northern territories where Arctic waters meet rocky escarpments on which radio telescopes record fast-traveling quasar waves, and finally day turns into night. After all, today's touring adventure is not what it used to be. Let's look at travel documentation, yesterday and today. Goethe would have needed hours and even days to illustrate some of Ferrara's landscapes in watercolor. Today, it takes an instant with that thing we carry in our pockets all day long.
Maybe our travels around the world won't be as charming as Jules Verne's, but at least we may find some technology backward countries, and maybe even call it poetry.
Artists: Rä di Martino, Johan Grimonprez, Bruno Muzzolini, Anri Sala, Tomás Saraceno, Emilija Skarnalyte, Shingo Yoshida, Fani Zguro
Rä Di Martino. "Copies rècentes de paysages anciens"(Recent Copies of Ancient Land- scapes, 2012), a six-minute video of various abandoned film sets in Morocco that signal the intrusion of Western filmmaking – and, by extension, commerce – onto what would otherwise be an unspoiled landscape. In a sense, there is something comic and absurd about the leftovers of film sets designed to appear like different countries or even different planets (cue Star Wars) occupying sparsely populated areas of the Moroccan desert. In one scene filmed by Di Martino, the camera pans around a film set built in the image of Mecca and the Kaaba, the famous pilgrimage site that Muslims turn to face during daily prayer. This decaying wooden and plaster structure, which only partially reconstructs the central mosque of the Muslim faith, highlights the fact that, although we may be subject to the illusory capacity of film and other media, some locations maintain a sanctity that the Hollywood treatment cannot match or surpass. The decaying copy of Mecca in Di Martino's video merely serves to reinforce the importance to Islam of the original.
Johan Grimonprez. Avant-garde novelist Tom McCarthy reads an abstract of his latest book to a haunting video collage of disaster and beauty by director Johan Grimonprez. An anthropologist, who tries to decode corporate culture, gets obsessed with the story of a parachutist who died after his equipment malfunctioned. In the parachutist's finitude – caught in an ultimate meditative moment of plunging to an approaching death – the anthropologist sees a sudden and catastrophic voiding of the webs that hold and cradle us all.
Bruno Muzzolini. Set in a volcanic area of Iceland, the video features the volcanologist Gudmundur Eggertsson, against a desolate landscape of black rock and wind singing "Anema e Core", an icon of the canzone napoletana which has always been one of the great passions of this energetic Northern character.
Anri Sala. In "Tlatelolco Clash" (2011), figures among the ruins of the Tlatelolco site in Mexico City insert random fragments of a musical score into a barrel organ, creating a disjointed version of the same song.
The barrel organ's perforated score is carved on the walls of the Gallery, allowing the sounds of the park and the Gallery to merge.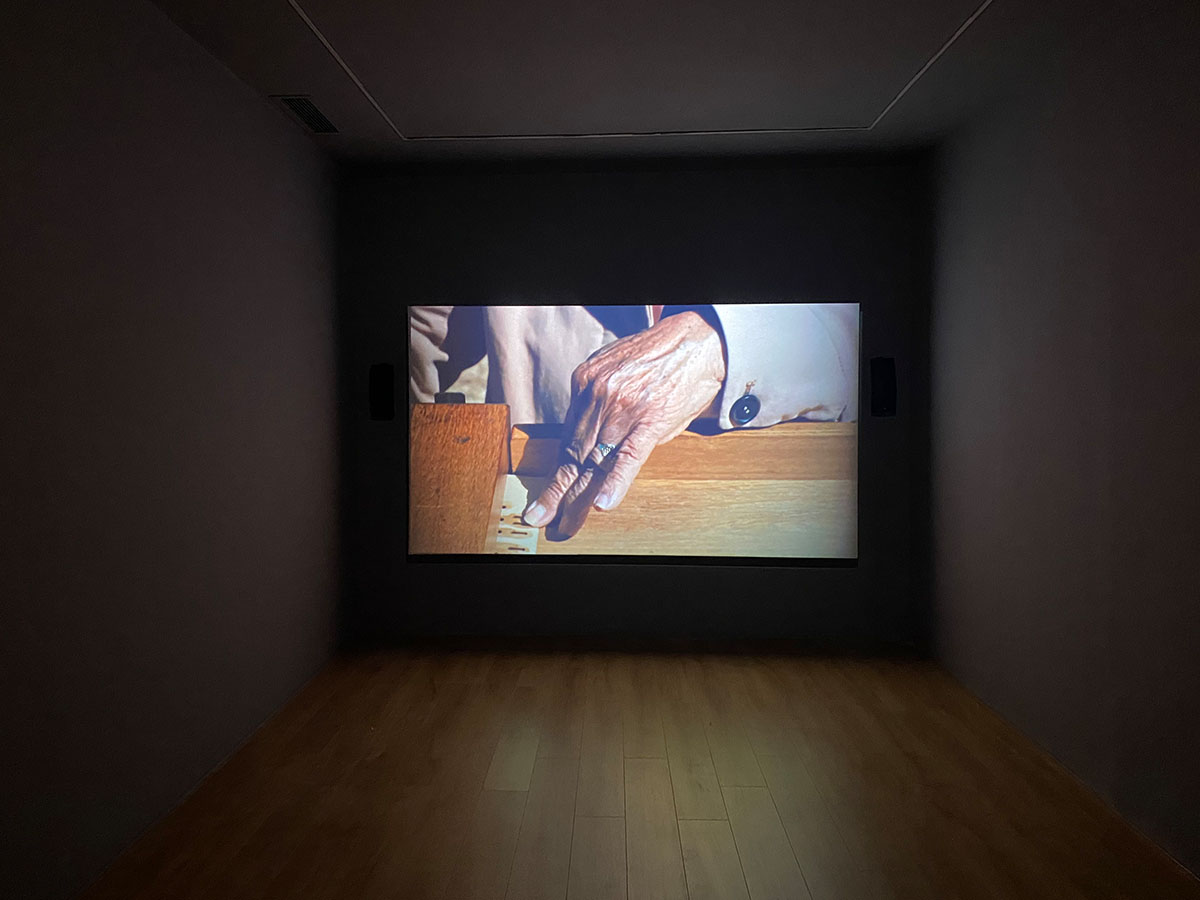 Tomás Saraceno. The launches in White Sands Missile Range and the symposium "Space without Rockets", initiated by Tomás Saraceno, were organized together with the curators Rob La Frenais and Kerry Doyle for the exhibition "Territory of the Imagination" at the Rubin Center for the Visual Arts. During the artistic experiment, two world records of the first and the longest manned aerosolar flight were achieved.
Emilija Skarnalyte. Set in far-northern territories where cold, Arctic waters meet rocky escarpments on which radio telescopes record fast-traveling quasar waves, Sirenomelia links man, nature and machine and posits possible post-human mythologies. It is shot in an abandoned Cold-War submarine base in Olavsvern, Norway, and is a cosmic portrait of one of mankind's oldest mythic creatures – the mermaid. The artist, performing as a siren, swims through the decrepit NATO facility while cosmic signals and white noise traverse the entirety of space, reaching its farthest corners, beyond human impact.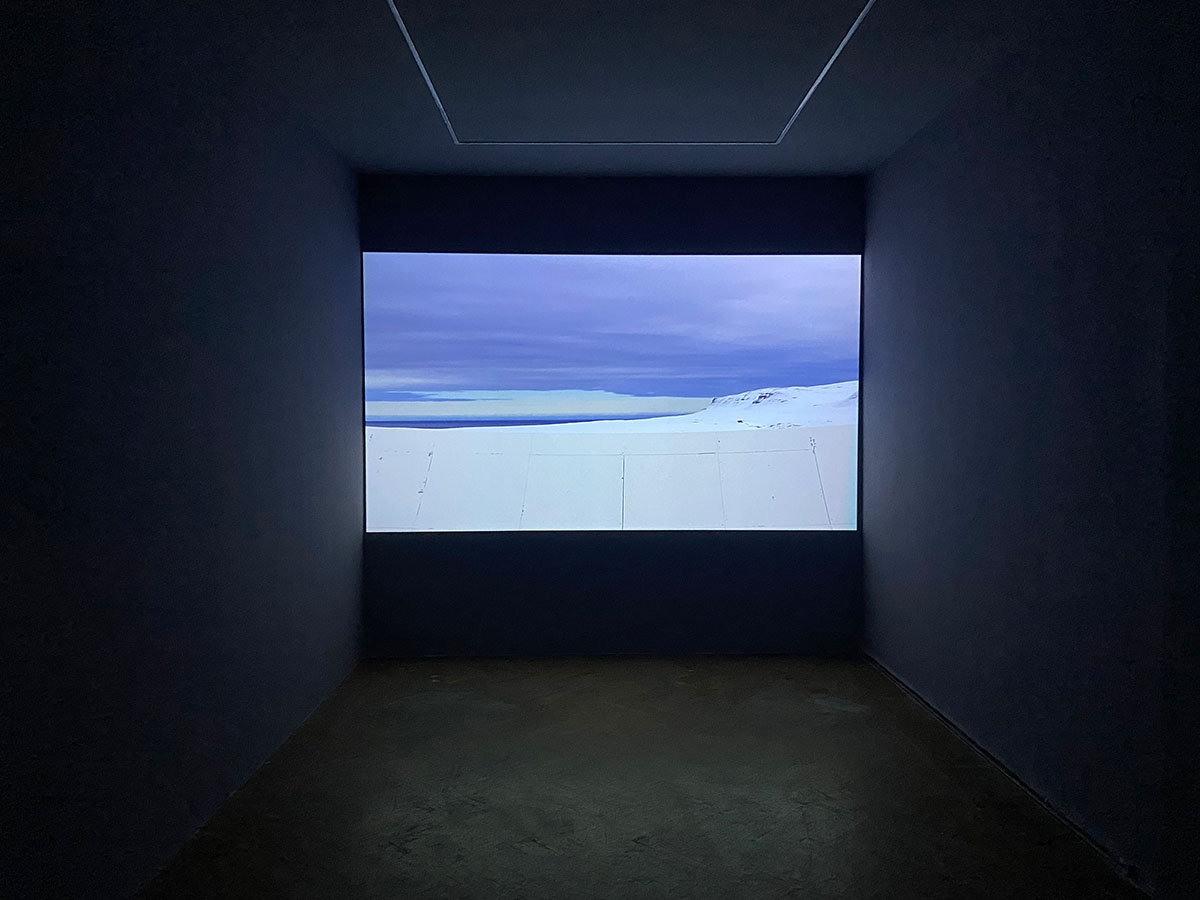 Shingo Yoshida. This project at the Russian Far East, namely the Siberian regions of Chukotka and Beringia, was inspired by local raven folk tales. The "Chukchi" people showed us "Yaranga", their tents out of the cities. On our way we saw Eskimos ancient housing made of whale bones. To the North pole and Arctic regions we took meat and bread as sacrificial offerings to nature and the ravens to thank them for their protection during the trip. There is a junction where the Arctic Circle crosses the 180th meridian. The latter runs vertically to set the basis for the International Date Line, which separates two consecutive calendar days.
Fani Zguro. It would be criminal and stupid to place fireflies under a spotlight, expecting to observe them better – Georges Didi-Huberman. In their mating dance, fireflies trace dizzying choreographies in the darkness. They pursue each other, outlining trajectories of desire. Their bodies emit light through a chemical reaction and their intermittent, restless glow narrates their existence as lyrical bodies. In Zguro's journey between Bogota and Medellin the fireflies have vanished, as in the bitter lines of P.P. Pasolini who uses them as a metaphor for the gradual disappearance of vital spaces of poetic resistance to barbarity. Fireflies by Fani Zguro is a small, dark video in which the artist activates an artificial device to reconstruct the sight of their dance. Maybe we should open our eyes, move about in the nighttime, invent new gazes at the world in order to be able to see once more. The artist, in Fireflies, opens up a territory with an essential, terse gaze that reveals new perspectives of vision and reinvention of the world. Where are the fireflies?
Group exhibition: 63 minutes of Untold Stories curated by Ajola Xoxa and Fani Zguro
Exhibition duration: 2 December 2021 till 7 January 2022
Address and contact:
Harabel Exhibiton Space
Ibrahim Rugova "Sky Tower" Floor 10 Ap 1, 1019, Tiranë, Albania
www.harabel.com.al