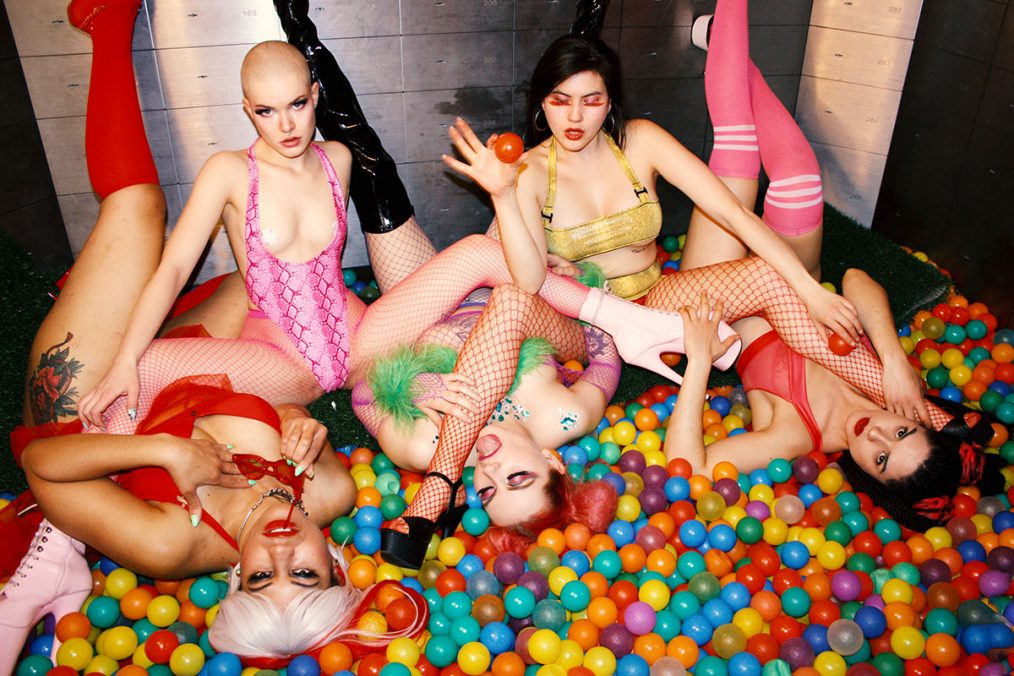 How did you come up with the idea for Playgirls Stripper Wars?
The idea of creating an art collective specifically for sex workers has been floating around my head for a few years now. I went to art school in London and it was made pretty clear that sexually explicit work wasn't appreciated as much as it should be. Sex workers are the most creative babes I know and we need spaces to explore what we are interested in creating. The lockdown took a lot away from us but it did give us the time to step back and consider what we wanted to create. So finally, I had the time to create the wrestling show of my dreams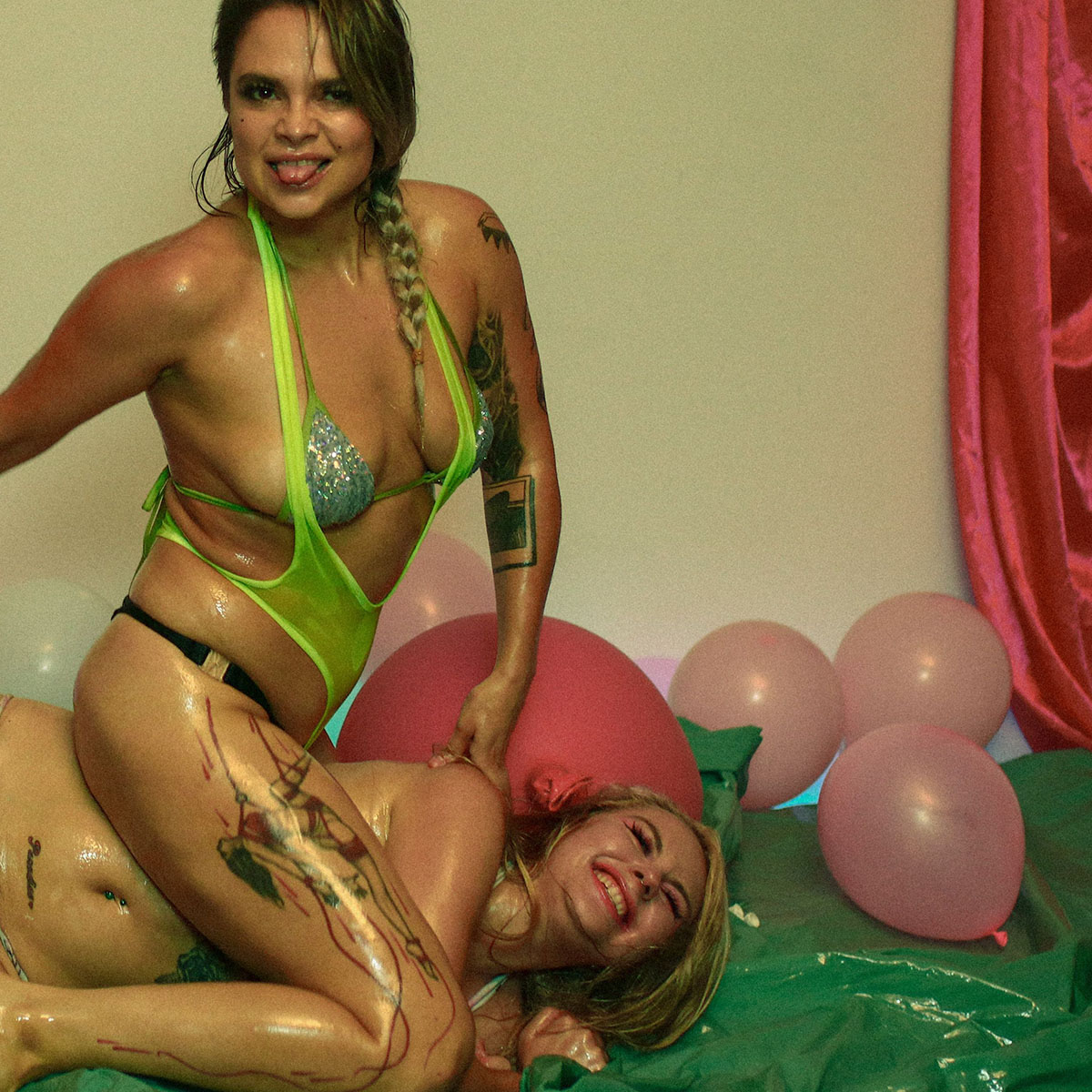 How many people are involved?
We are constantly growing! We are always looking for new performers, as long as you have been or are a sex worker- get in touch! Right now, we currently have around ten regular performers, and all our behind the scenes staff.
Mercy, what do you miss the most?
I miss a lot of things, but right now, I really miss performing in front of a crowd! Performing online certainly has its perks- you can perform for people in different time zones and countries but I love hearing the giggles and whoops from the crowd when they are right there in front of you.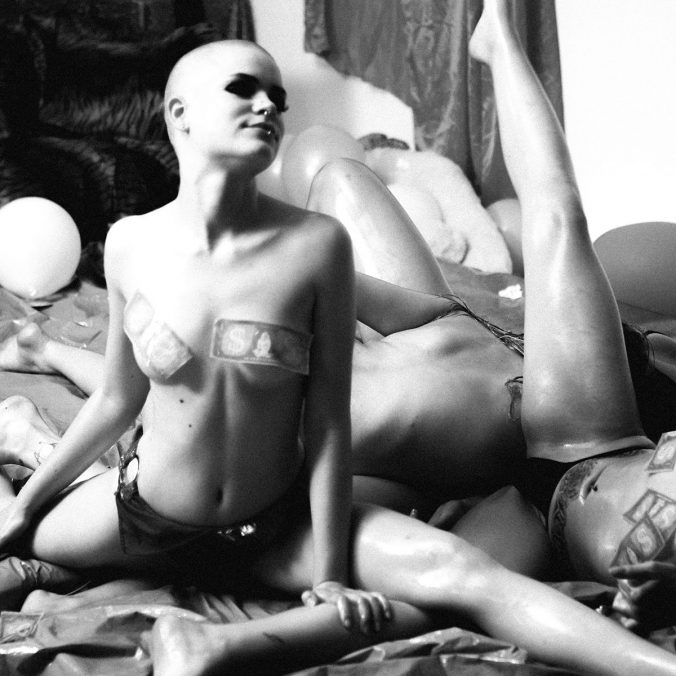 How do you get a ticket?
Online shows are available to those all over the world via zoom. Tickets are 4.50 € via Paypal to playgirlsmansionpresents@gmail.com. Please check our Instagram for the next dates of our online show. In person shows take place at 800A Berlin Bar and Cabaret and tickets are available on their website.
Strippteas. What does it mean to you?
To me striptease is a way of connecting with music, whoever you are there with, and understanding your own sexuality. It means a lot of different things depending on the situation which I love, it is very versatile.
Slowly the bars open, how will you celebrate?
I will celebrate by stripping off and spraying cheap sparkling wine all over the Playgirls team. But until we are back on the stage, I guess it will have to be in a blow up pool in my living room.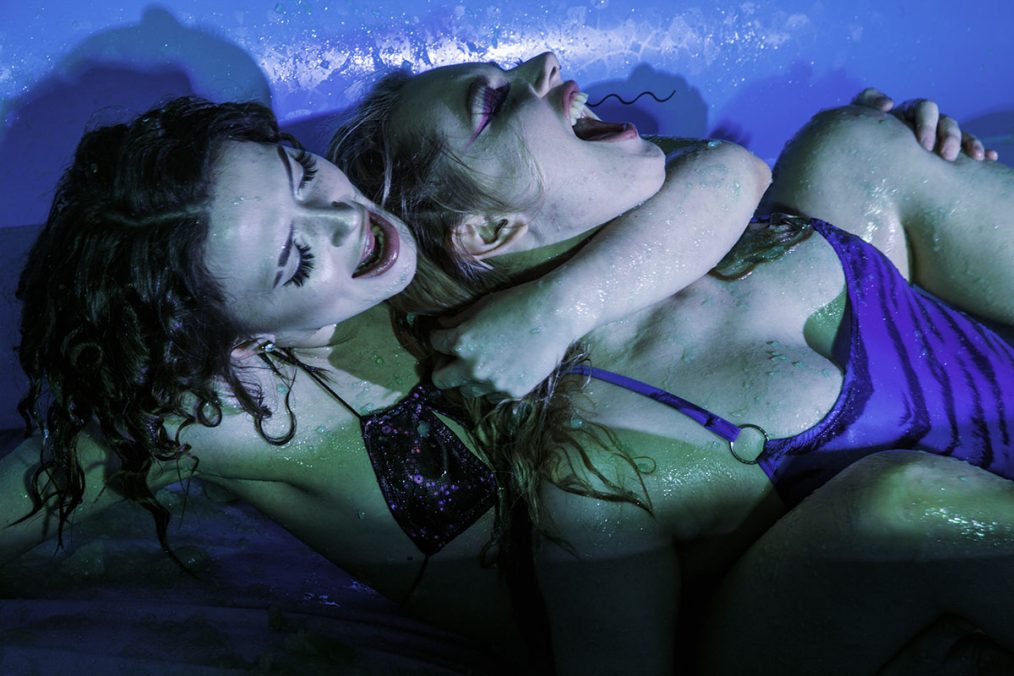 Shoutout to. Do you want to greet someone else?
I want to say a big shout out to our fellow sex workers over at Cybertease. They created an amazing virtual strip club that you just have to experience. During the lockdown, I've had some of the best nights in with my housemates and Cybertease on our big screen.
More about: Mercy Raw, Playgirls Mansion Presents, Stripper Wars, Laszlo, Amiee Oh, Geiler Scheiss, Jessica Risqué, Bonny Zahara, Ruby Weiß Wolf, Katja Hippopotamus, Mel, Skyla, Bella and Miss Overdose.