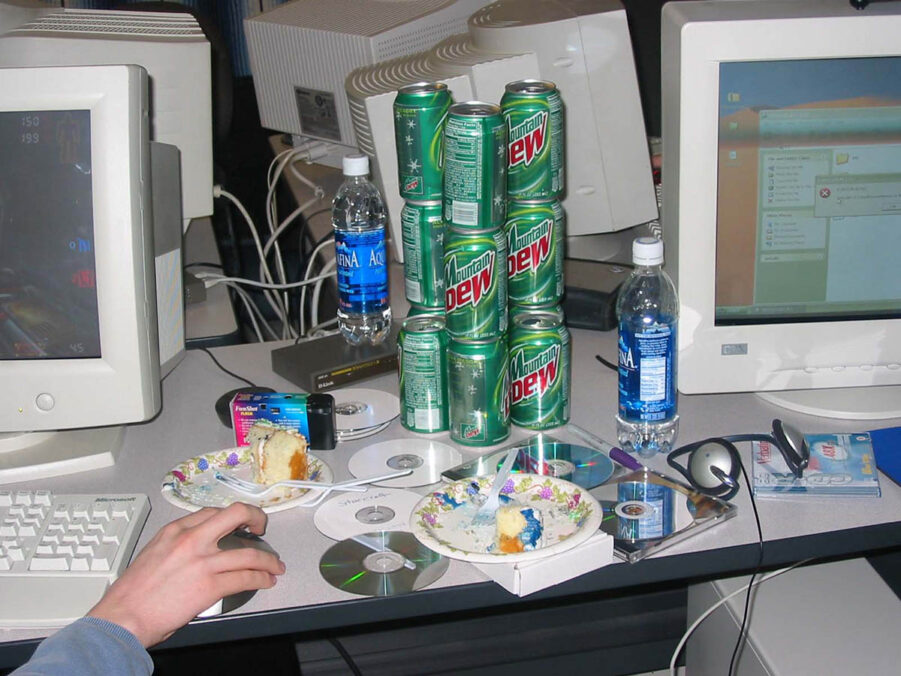 These sweaty, junk-food-enriched glory days represented the origins of real community spirit in computer gaming's early days. It's strange to consider that, as gaming has moved away from physicality towards online spaces, images of gawky teens huddled around computers running Quake or Starcraft have since become subjects of genuine nostalgia.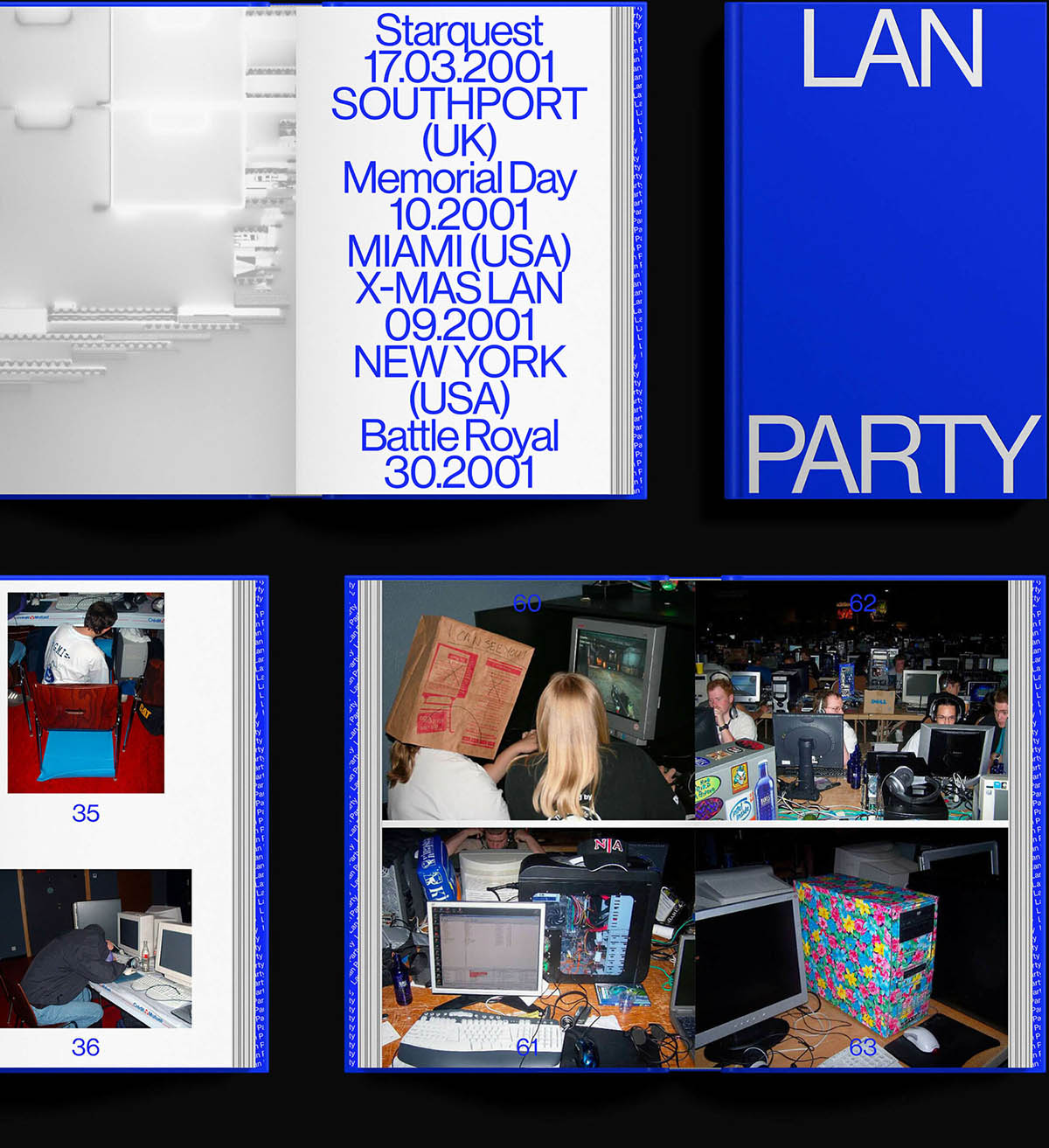 Many LAN party attendees were early adopters of new tech, so digital cameras abounded at these events. The photos produced by these devices were often low-resolution, blurry and badly lit. In their imperfections and limitations, they represent the messy, ad-hoc approach to computing typical of the LAN party – network cables snaking across recreation centre floors, a monitor perched on a kitchen counter, burned CD copies of games labelled in marker pen.
True to the community spirit of the book's contents, LAN Party author Merritt K pitched the idea for this publication through Twitter and received over 100,000 likes. Merritt has now partnered with Volume to bring her sought-after idea to life, creating a beautifully produced, high-quality photobook crowdfunded as a special edition, to document a well-loved era in gaming history.
LAN Party will be published by specialist gaming-history imprint Read-Only Memory and includes exclusive contributions from the likes of Rupert Lomas (Gamer Network, Eurogamer), Kat Bailey (IGN) and more.
About the author: merritt k is a writer, editor and podcaster living in New York. She is the creator of Forgotten Worlds, a video series exploring Y2K-era internet culture, as well as several works of interactive fiction. Regrettably, she never owned anything resembling a gaming PC during the heyday of the LAN party.
Specification: 280 × 180mm, 176 pages, Hardcover Printing in six colours
Preorder LAN Party on www.vol.co
Merritt K – www.instagram.com/merrittk9
---
Volume is a curated publishing platform enabling the creation of high-quality illustrated books on visual culture. Our aim is to redefine the role of the publisher, and the relationship between creator and reader, to produce printed books of uncompromising standards for dedicated audiences. Covering subjects in and across art, design, photography, fashion, architecture and popular culture, Volume presents books as fixed-time funding campaigns and limited editions. Powered by international art publisher Thames & Hudson, Volume looks to the future of publishing but is founded on seven decades of editorial insight, production expertise and unparalleled global distribution. Volume was founded in 2017 by Lucas Dietrich and Darren Wall, publisher and editor respectively, and is based in London.