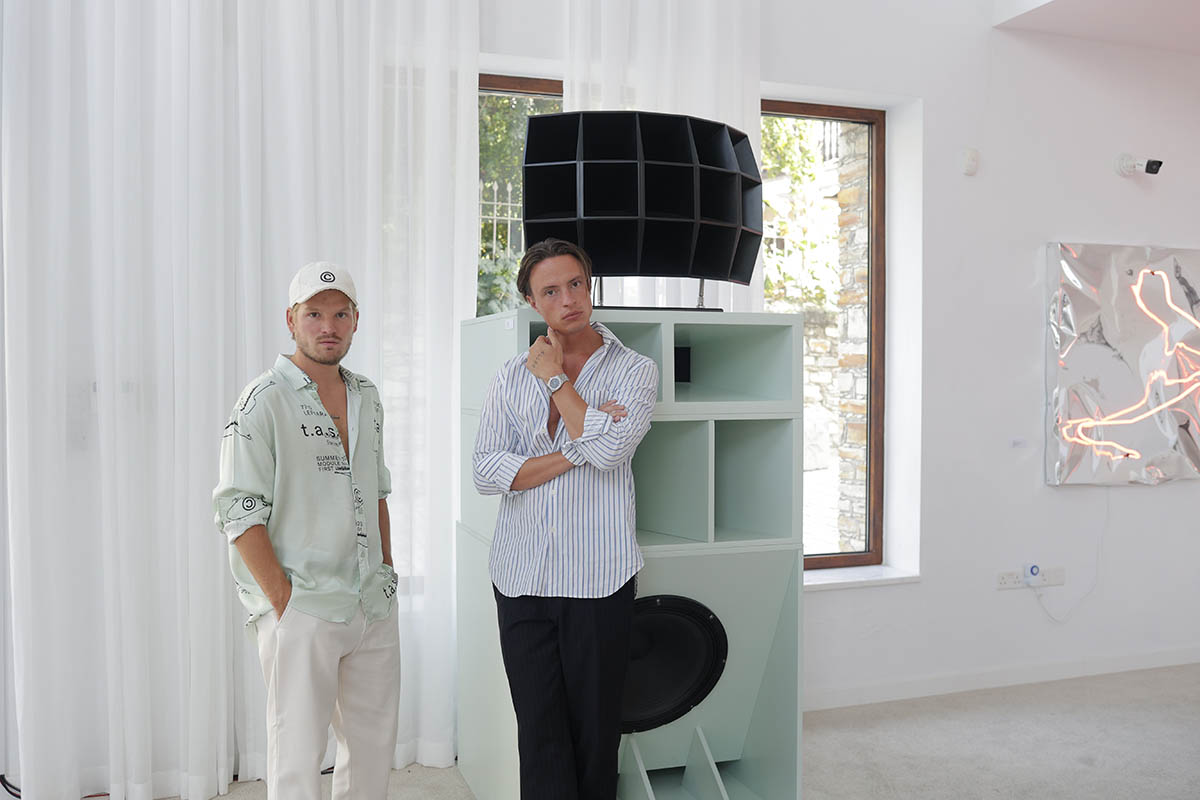 Julian, since your first exhibition, your presentation has always been connected to the ceremony or fine dining. Are you happy to have found a partner with whom you can do it? How much atmosphere is important?
Art comes to life through its viewer. For me, it has always been about the celebration of that moment. Sharing this emotionally distinct evening and making it festive—the experience of coming together with our peers is what we strive for. I never really understood the rather dull Thursday evening Vernissage program. Christoph and I shared that. View from the get-go. We want to elevate that experience.
Christoph, you are coming from a totally different background. How have you found each other? What brought you together?
We met two years ago at a mutual acquaintance's wedding. Then Julian invested in our company. While having our first onboarding Zoom call, we discovered our mutual fascination for contemporary art and timeless design. A couple of conversations later, we became close friends and, inevitably, business partners. When I remember how I met my long-time friend and business partner Thomas Jöbstl 10 years ago, it was a very similar phenomenon, and today we run a boutique for digital assets with locations across Europe and 750 Million euros in trading volume.
How is the collaboration working? Do you have separate roles while you are working, or do you do everything together?
In a way, we could not be more different. While Christoph is the rational numbers and strategy master, I am responsible for the creative direction and aesthetics. In those roles, we fully trust each other, and everyone does their thing. Our business venture generates a lot of profits. from the fact that we share a house in Cyprus, which means that a big part of our creative dialogue consists of sitting in the garden and brainstorming ideas and concepts of how to make the world a more beautiful and exciting place.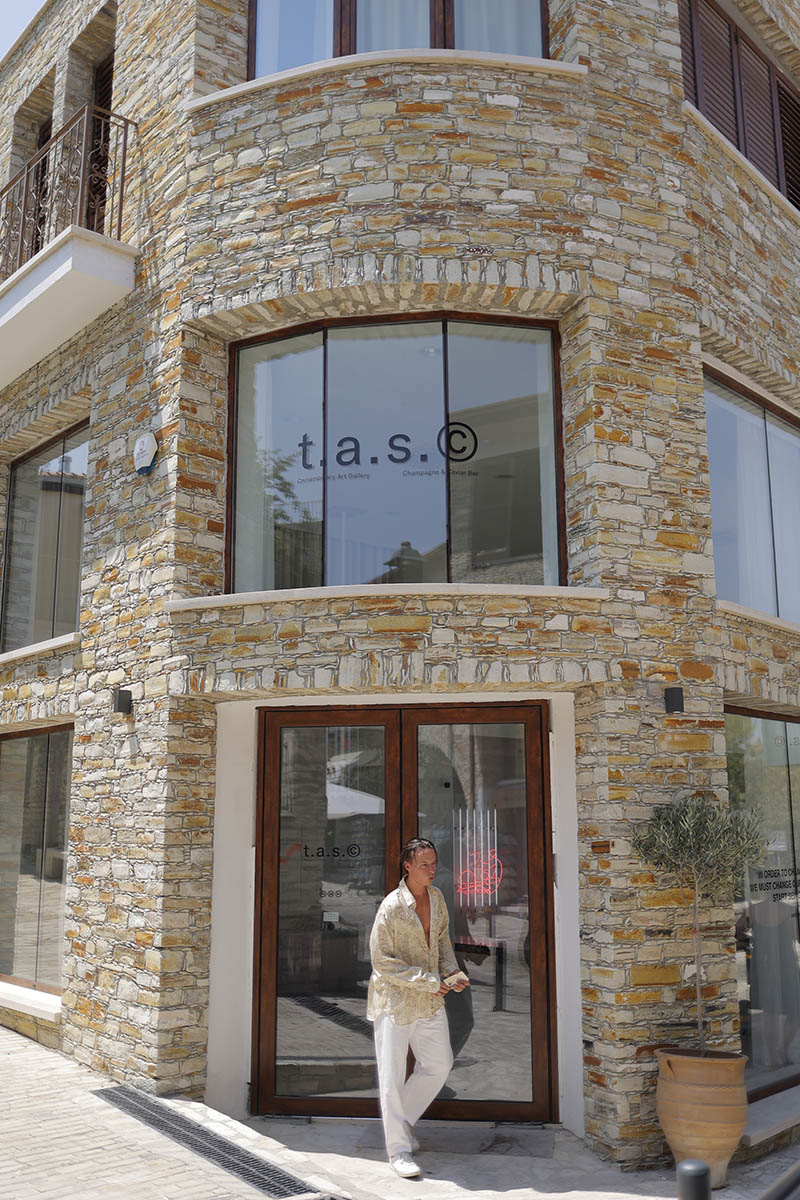 Is it just the two of you on the team? Do you have someone who is in the space during opening hours? Is there someone who is assisting you in production?
We threw our first dinner party and art exhibition in December of last year. Our first art gallery opened this spring, and the first champagne bar opened in July. We now have ten employees. Working for t.a.s.© and a broader team of freelancers of around twenty young creative minds, which we are very blessed to have found on this journey.
Christoph, Are you also a part of the creation process?
The creative part is Julian's responsibility, especially when it comes to design and aesthetics. In most cases, Julian has a very clear vision that we refine and optimize together. Same on the business side of things, just the other way around. In my eyes, however, even this has to be a creative endeavor if you don't want to be stuck in a conservative way of thinking.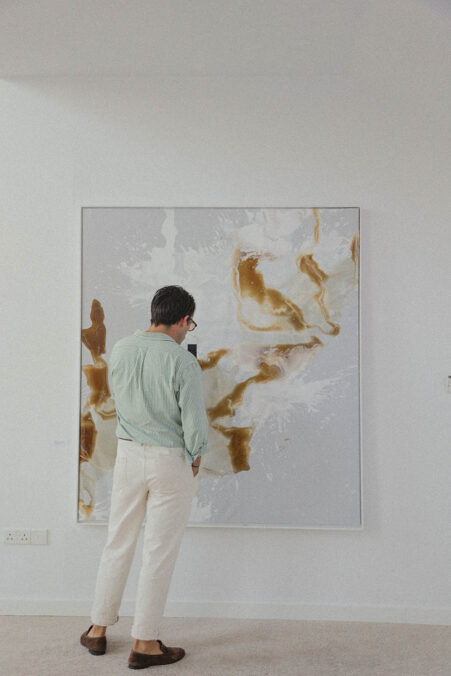 How do you pronounce t.a.s.? What do the t.a.s. letters stand for?
We want you to tell us what those three letters mean to you. I came up with a new one every other day, so yesterday it meant "transcendental art supplies", while today someone told me "true air speed," which I also found quite interesting. We want you to experience one of our spaces or happenings, and then let your subconscious spit out three words that start with those three letters.
You two are both coming from Austria and, I think, have a metropolitan way of living. How did it come to the point where you took a step and made a concept space on an island? Why Cyprus?
Christoph birthed his Digital Asset Boutique concept, Teroxx, here in 2018. Last summer, I was at a point in my life where I wanted a new horizon in my life, a sanctuary to operate from, but also to elevate to a new level. Cyprus has not only over 300 sunny days in a year, but we also profit from the tremendous economic advantages and rich culture of people who are hungry for fresh projects. Traveling and working as much as we do, we enjoy the quiet haven that we found in the mountains here, overlooking the sea and working between lemon and olive trees.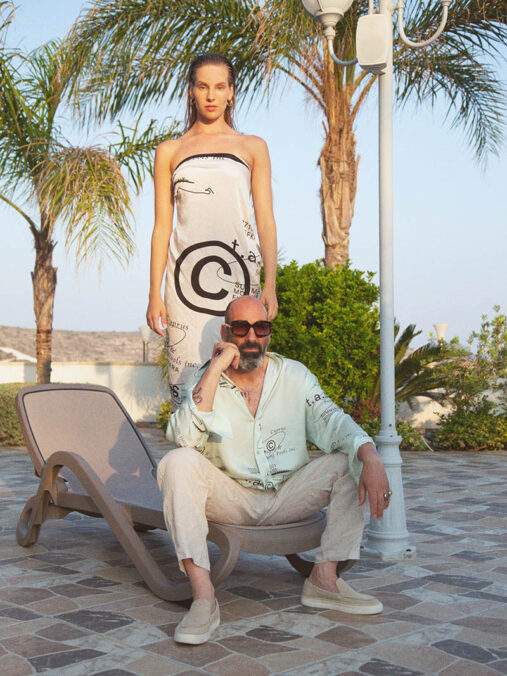 Right now, it's summer, and it's the season for traveling. What are the programs you envision for the winter? Is it a seasonal thing or a whole-year experience?
Opening the first physical t.a.s.© space in Lefkara was about giving back to the culture. The gallery space here is not only a "renaissance space ship" landing in a picturesque little village in the heart of the island; it's about making an impact and inspiring young creative people to ride that wave with us. We are now in the midst of designing a big artist's studio in Cyprus, and the second Champagne Bar concept for Limassol is in the pipeline. I have a new body of work that I will be exhibiting in Vienna this November. We are very thrilled to bring our chef, Edouardo, and the crew with us on an unforgettable journey. Preview evening as well as a beautiful public opening.
I read there is a crafted fragrance you made; can you tell us more about it? What sensations and emotions do you feel when smelling it?
Indeed, we created a scent for the gallery space that will also be for sale as a candle in the coming weeks. Again, that concept comes from the longing to touch our customers on as many levels as possible. If you remember the late concept store Colette Mon Amour in Paris, it's the sweaty fig smell that they had in the store that will stick forever.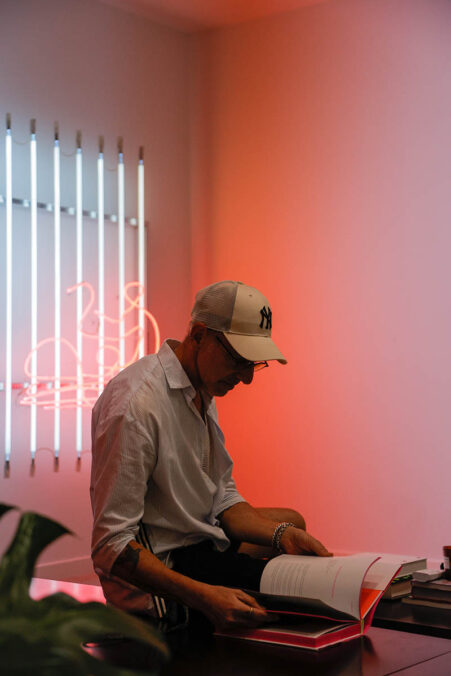 Inspiration for the concept of t.a.s. comes from Colette Mon Amour, the legendary Paris boutique that left an indelible impact on the industry. Are you seeking to continue the vision of such a space?
If by that you mean breaking boundaries, bringing creative fields together, and sharing that love with the world, then yes, that is exactly the vision we want to bring forward.
Who is designing clothes and accessories we can find in your online store? Is the merchandise something that is mainly financing the whole project?
We designed the collection together with Christina Hrdlicka, who runs the Viennese fashion label Kalissi. She understands our vision and speaks the same visual language. To be honest, everything we put out is going very well from a selling point of view, so I would say that the fashion pieces are simply part of it all.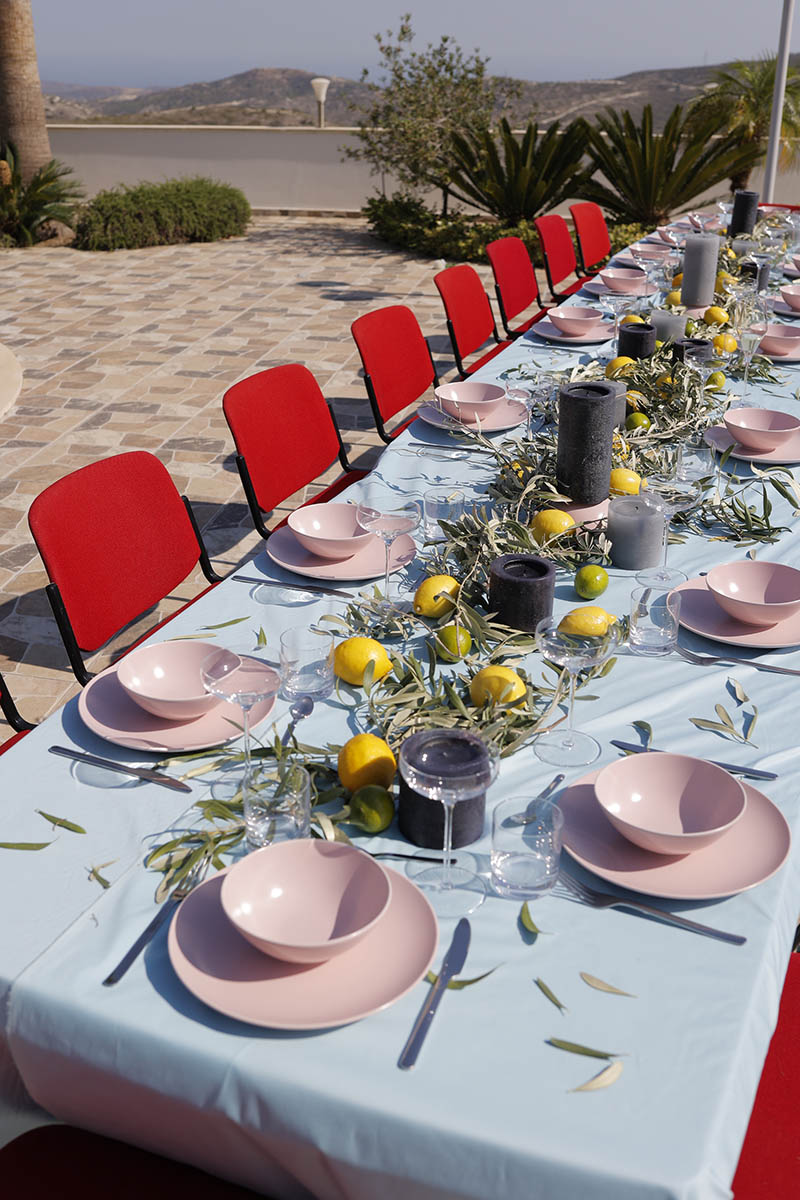 Champagne, caviar, and a swimming pool? Hedonism, luxury? Are you trying to spread the message of a more enjoyable approach to life?
The champagne thing mostly started through our love for France, but also because we stopped drinking liquor two years ago. We like sensual luxury and a good life with substance and depth to it. Christoph and I live for the triumphant moments in life, and I would say those are accompanied best by a glass of champagne and some caviar on buttered crackers! And if there is a swimming pool around, even better. It's all about going all the way and enjoying the fruits of your labor.
t.a.s.© – tas.xyz, www.instagram.com/t.a.s.xyz/
---
Julian Epok, born in 1994, grew up in Vienna (Austria) in an artistic family. His father is a pianist, his mother a designer, and his brother is a product designer. He attended the Lyçée Français. He began with graffiti as an entry point into art at the age of 13 and held his first solo exhibition at 16. He studied at the University of Applied Arts, creating design and fashion collections, and transitioned his artistic practice from photography to mixed media painting.
Christoph Pliessnig, born in 1995, grew up in Klagenfurt, Carinthia (Austria). He founded his first company at the age of 19 and has since been a successful serial entrepreneur. He moved to Cyprus in 2018. He is the CEO of the Digital Asset Boutique Teroxx, with an annual trading volume of over 750 Million euros and more than 60 employees throughout Europe.