What was the turning point that led you to pursue art as a career?
For me, art has always been an intellectual pursuit. My studio practice is a way to engage my mind and consider and better understand our shared existence.
Did you ever have second thoughts?
Art has never seemed to be a "choice" for me. I am genetically creative.
Can you tell us a bit about yourself?
I grew up in the midwest of America, known for its strong work ethic. I am the first in my family to go to university, as my family were generally laborers or served in the military. I enjoy nature as much as cities and find standing in front of waterfalls or art in a museum equally rewarding. My studio practice is conceptually driven by my experiences as an artist and archaeologist. I make paintings, which are maps or charts based on or following scientific rules to organize abstract data.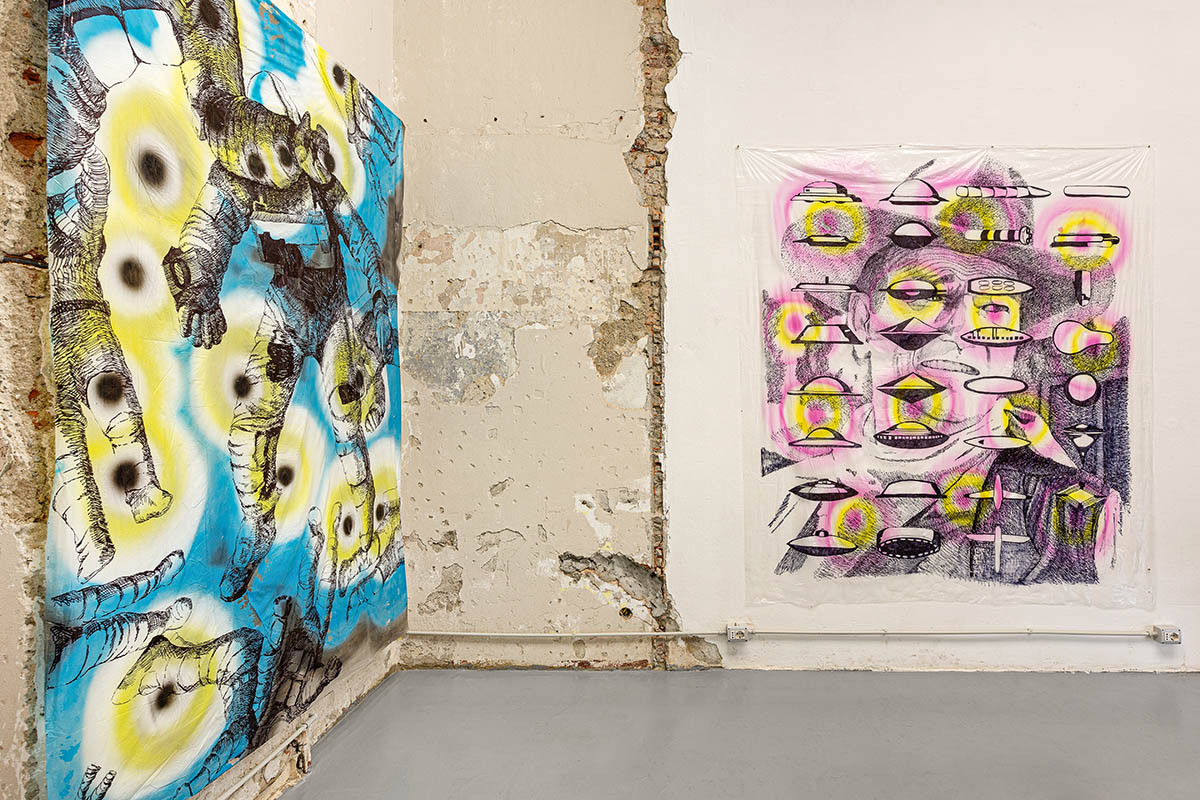 How much of popular culture is an important resource for your artistic practice? How is your American life marked?
I look to popular culture as a reflection of our shared current time. Popular culture can be an archive of ideals that we hold, the circumstances we all face, and our attitudes toward the present, past, and future. America is one of the largest contributors to popular culture through film, sport, and technology. As an American, I feel I have insight into our cultural production.
For example, what is so influential in the history of mass culture for your inspiration?
Mass culture reflects our time. Although momentary, this picture of mass culture history can assist with guiding the future and avoiding or predicting complicated social concerns. I am also very interested in these ideas that connect us despite our ethnicity, nationality, or political differences.
In 30 years of your artistic practice, how has the American art scene changed?
My career began during post-modernism, a collective effort to understand our current condition through the structures of power. This was a time of questioning who had the power or control over systems and institutions and how that power was kept. Multiculturalism became a way to deconstruct the present to move forward and include previously marginalized groups. Today, meta-modernism is in full bloom, with all groups revisiting different modernist movements that contain concerns like beauty and identity. The virtual object has also gained importance. Similar to the conceptual art of the 1960's, the digital version of the idea has become accepted, and physical objects are not necessarily important.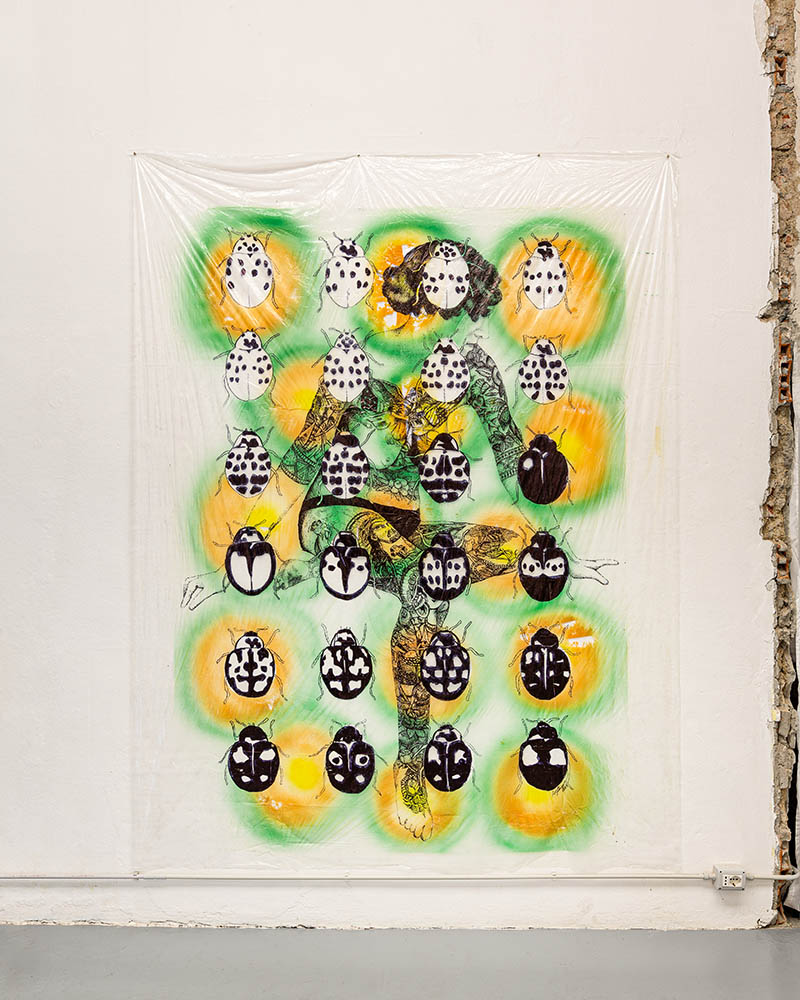 How do you feel technologies, innovation, and the use of science in art can have a greater impact on research? Do you see computers as responsible for less interest in art, or rather a way we can now view and produce images even more?
Technology and computers have been at the forefront of my practice. The internet provides a great depth of data and archives of information that are open and available to almost everyone. I draw on these wells of information to inform my work. This democratic attitude toward information brings people together and enables the sharing of ideas and the positive forces of globalization. I have utilized new technologies in my practice. I have used animation platforms for time-based video work and 3D modeling programs to link to a CNC router, which then carved my paintings and sculptures. These new forms were unimaginable before technology offered the option.
How does adding a scientific element impact that experience?
I embrace science for a more accurate representation, a reduction of subjectivity, and increased specificity. The tactic is to employ appropriated "scientific" and sometimes pseudo-scientific methods and rules. Cartographers and scientists use their training to create factual interpretations. Factual representations have always been questioned in painting because of the subjectivity involved in the artist's decisions. The artist's decisions lie between the subject and the result, becoming more of an opinion. Science (the process) is given credence as the scientist acts as a facilitator. My distance in the process is a measure to enforce a similar, unbiased result. For example, the Law of Superposition holds that what comes first is at the bottom. This "rule" allows me to avoid decisions about formal appearance and helps organize information in the picture plane.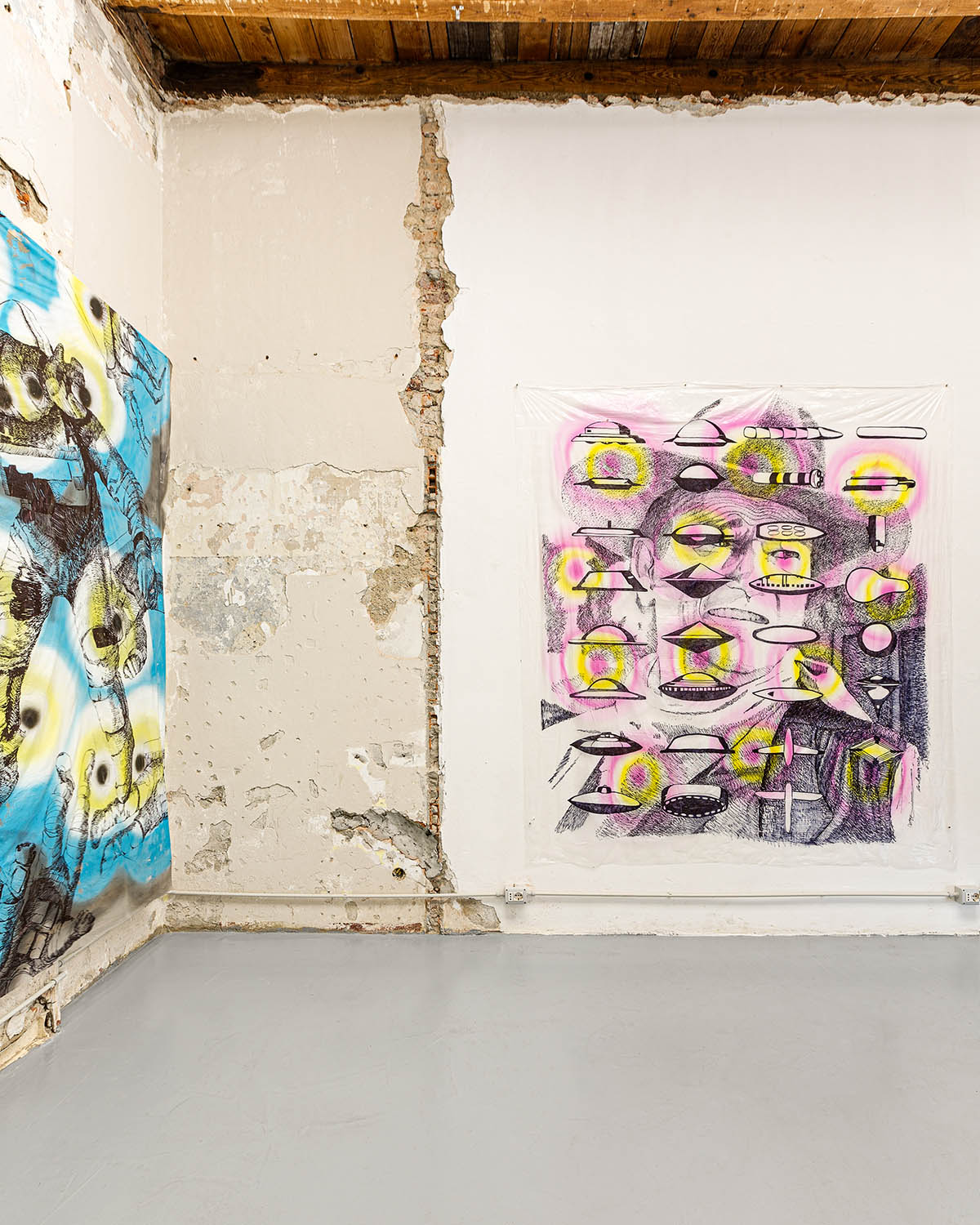 What artists or movements have aesthetic influenced you (why)?
I enjoy the artworks of Marcel Broodthaers, Peter Halley, Marc Dion, and Francis Alys. These are all conceptual visualists who embrace data and collections to determine identity and cultural forces.
It must be an incredible experience to see your artwork actually being used in an immersive way, for example, a public permanent mural installation. Tell me.
I have permanent murals in Budapest, Hungary, and Rennes, France. It is wonderful to see these projects realized, as they are also collaborations with other artists, which I enjoy. I recently visited the mural in France while lecturing at Rennes. I appreciated that the mural was still there years later and has been enjoyed by many. I have also been an active force in revitalizing my hometown of Granite City, Illinois, using the arts. I have permanent artwork there too; however, the entire downtown district has been positively affected by my efforts to engage the public and restore our once-biggest downtown using art as an economic engine. When I have the opportunity to return to my hometown, I am always delighted to see more art and positive change.
Can you please introduce the "Drawing and Time" solo show held at Colla Super in Milan this summer?
Drawings and Time: These drawings represent points along timelines that include common facts and known histories, science, collections of stuff describing our shared world, invented fiction, and cultural myths. I am interested in subject matter that compels hope and demonstrates important values. These timelines operate using appropriate laws from science, like "The Law of Superposition," which is a way to tell geological time. The older information, which came first in time, is in the foreground, and the newer, more recent information is in the background. This reading can also be flipped, depending on the temporal position of the drawing's information. Drawing traditions also lends itself to deciphering the timelines. Clarity and overlap are used to create a sense of time through distance, detail, and sharpness. In the end, the drawings frame a narrative of humanity and demonstrate information and ideas that are current and accessible to almost everyone. The drawings include those things we have in common, like origins and collections, or prime examples, and the ideas, hopes, and beliefs we share within myths, religion, science, popular culture, and our idea of place and self.
Ron Laboray – www.ronlaboray.com
---
Camilla Boemio is an internationally published author, curator, and member of the AICA (International Arts Critics) and IKT (International) based in Rome. In 2013, Boemio was the co-associate curator of PORTABLE NATION: Disappearance as work in Progress – Approaches to Ecological Romanticism, the Maldives Pavilion at the 55th International art exhibition La Biennale di Venezia. In 2016, Boemio was the curator of Diminished Capacity, the first Nigerian Pavilion at 16th International art exhibition La Biennale di Venezia. Boemio's recent curatorial projects include her role as co-associate curator at Pera + Flora + Fauna. The Story of Indigenousness and The Ownership of History, an official collateral event at the 59th International art exhibition La Biennale di Venezia, 2022 and she curated several exhibitions for Polo Museale Sapienza at Museo dell'Arte Classica and at MLAC Museo Laboratorio Arte Contemporanea, in Roma. Invitations to speak include the Tate Liverpool, MUSE Science Museum, and the Cambridge Festival 2021, at Crassh, in the UK.