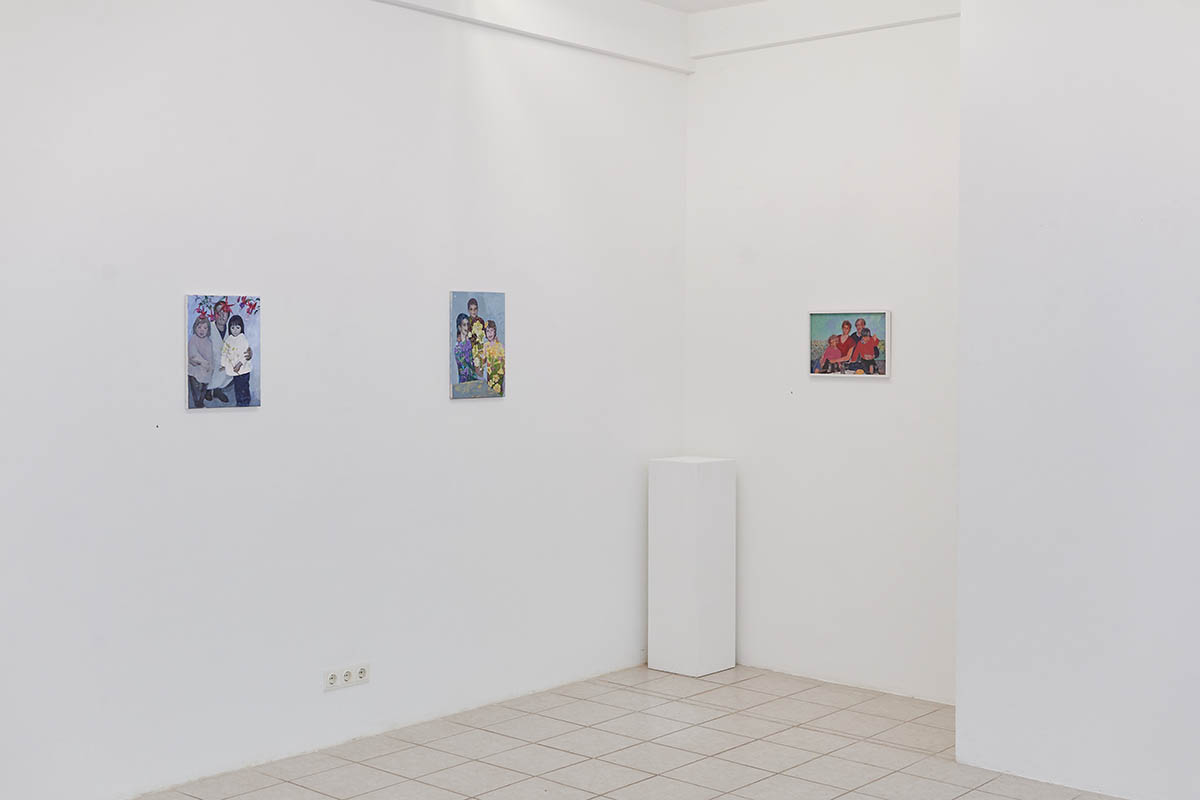 The first two relate to the Second World War in Austria and Italy, where the focus is on women and children who did not actively participate in this war. However, they were family members of men who served as soldiers in the SS or in other positions. In the third part, the artist deals with moments of family celebration under socialism while also giving us a glimpse of post-communism family portraits from her homeland.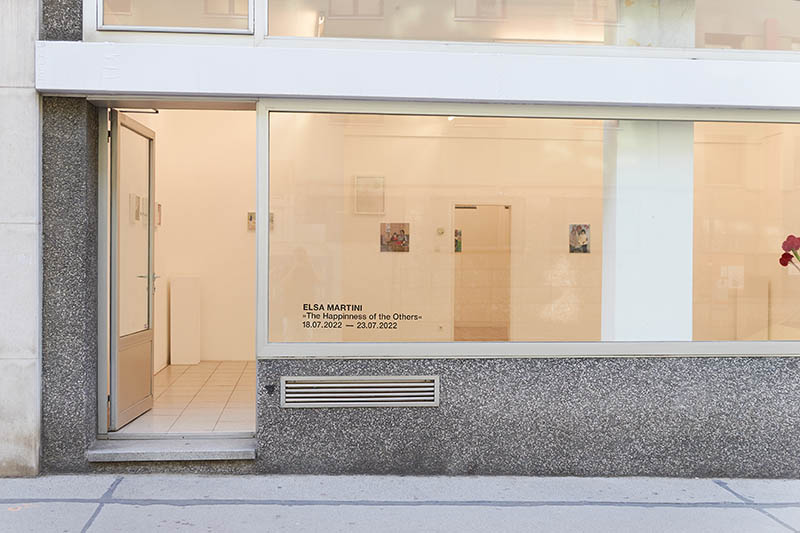 Solo Exhibition: Elsa Martini – The Happiness of the Others
Exhibition duration: 18. 07. – 23. 07. 2022 – Wednesdays and Thursdays, 3. to 6 p.m (On other days, on request)
Exhibition Opening: 18. 07. 2022, 7p.m. – 10 p.m.
Address and contact:
Galerie KRAS
Stumpergasse 16, 1060 Wien
Elsa Martini – www.instagram.com/elsamartinistudio/
---
Elsa Martini graduated from the Academy of Arts in Tirana in 1996 in the painting class of Edi Hila, then certified by the University of Applied Arts in Vienna in 2011 and Institut für Kulturkonzepte in 2012. Martini is a conceptual artist who has developed a complex artistic practice over the decades, she sought the approach to broaden the horizons of the works, which move between painting and multimedia, site-specific and performance. The artist deals with tensions between the individual, society and environment; examines and reflects on personal behavior and social trauma, questioning boundaries, space, environment, and gender issues. Elsa Martini is also passionate about exploring other cultures. At different times, we witness vernacular influences in her works.

Her works have been part of numerous solo and group exhibitions in galleries, museums, art festivals, biennials, and critical formats. Among them at Albanian Video Days Belvedere 2, 2019; Bangla Biennale, site-specific installation 2019; XIII. Biennale of Young European and Mediterranean Artists – Performance, 2008 Apulia IT; Furies Festival Châlons-en-Champagne and Festival Les Invites de Villeurbanne, performance with the theater company Cumulus FR 2005; Nuovo Teatro_Nuove, Naples 2003. Her work in Austria has been shown at Parallel Vienna, Belvedere 21, Sommerakademie Salzburg, Galerie Krass, Aktionsradius, Galerie Hochdruck and in various alternative projects. She is the founder and curator of the international art collective NATA, curatorial practices have always been part of her work.