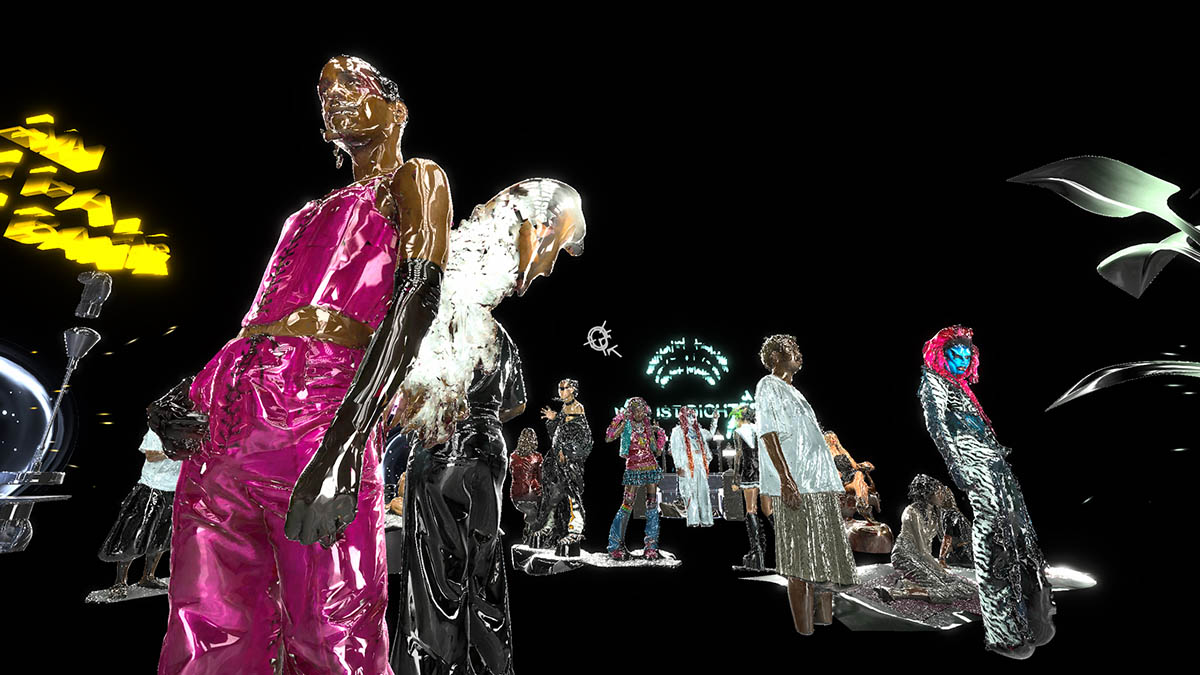 It is a play of transformation, a catwalk of vogeuism, exhibitionism & voyeurism. Declared as 'Virtual Pleasure Drama Art Game', the game contains intimate narratives and poems, which, with the help of new technologies such as 3D scans and virtual worlds, as well as conventional film footage, generate a new kind of game that fuses virtuality, digitality and reality.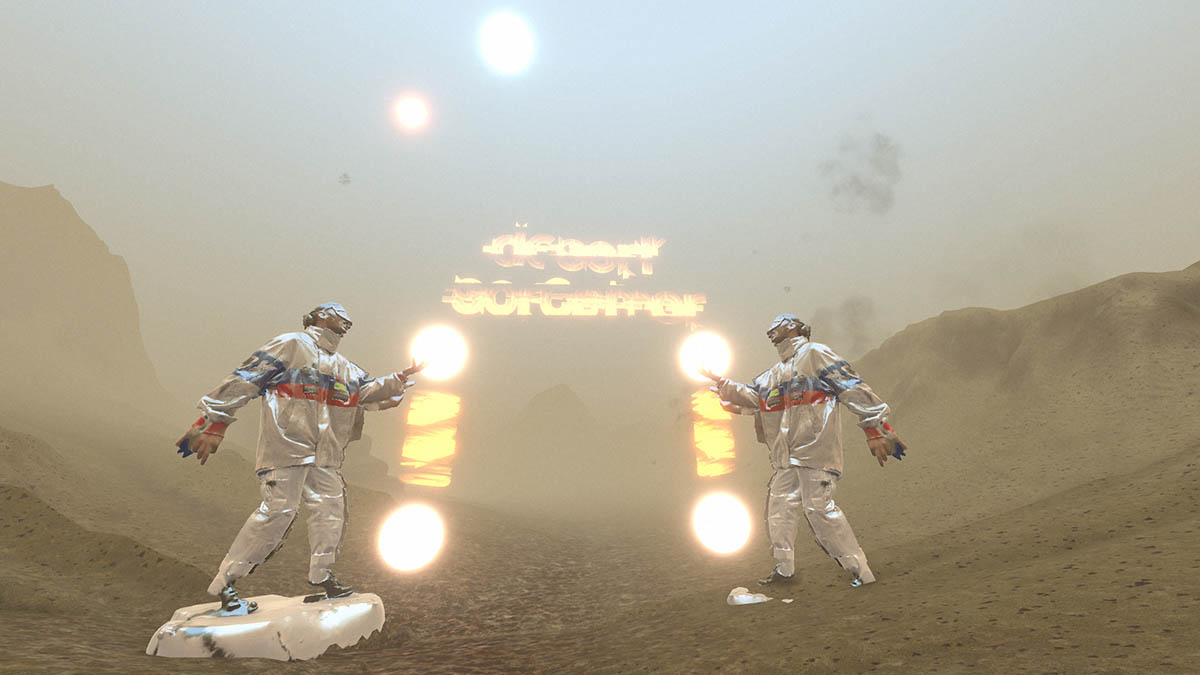 Portals of Glitch suck you into an eternal loop of experiencing bodies, minds and thoughts. The game is a safe platform for an infinite number of non-heteronormative gender positions which share a meaning of queer in the sense of political attitude towards critique of power and a life beyond heteronormativity. This generates and opens up new perspectives for the player, for you. "We refuse to be moulded into the hegemonic form of a binary body." The world within a world is instantly familiar, full of ambitions, wishes and desires through strong and sensitive collaboration with the all-important issue of all-gender-equality, gender transformation and definition of gender. As more protagonists gather in GLITCHBODIES the resolution of gender in the world rises higher and higher! Let us merely invite you to immerse with us in an exciting live play, live sound and live performance evening to celebrate the game engine which creates safety by ritualizing the celebration of all protagonists within the world, as a mother would and suck you in.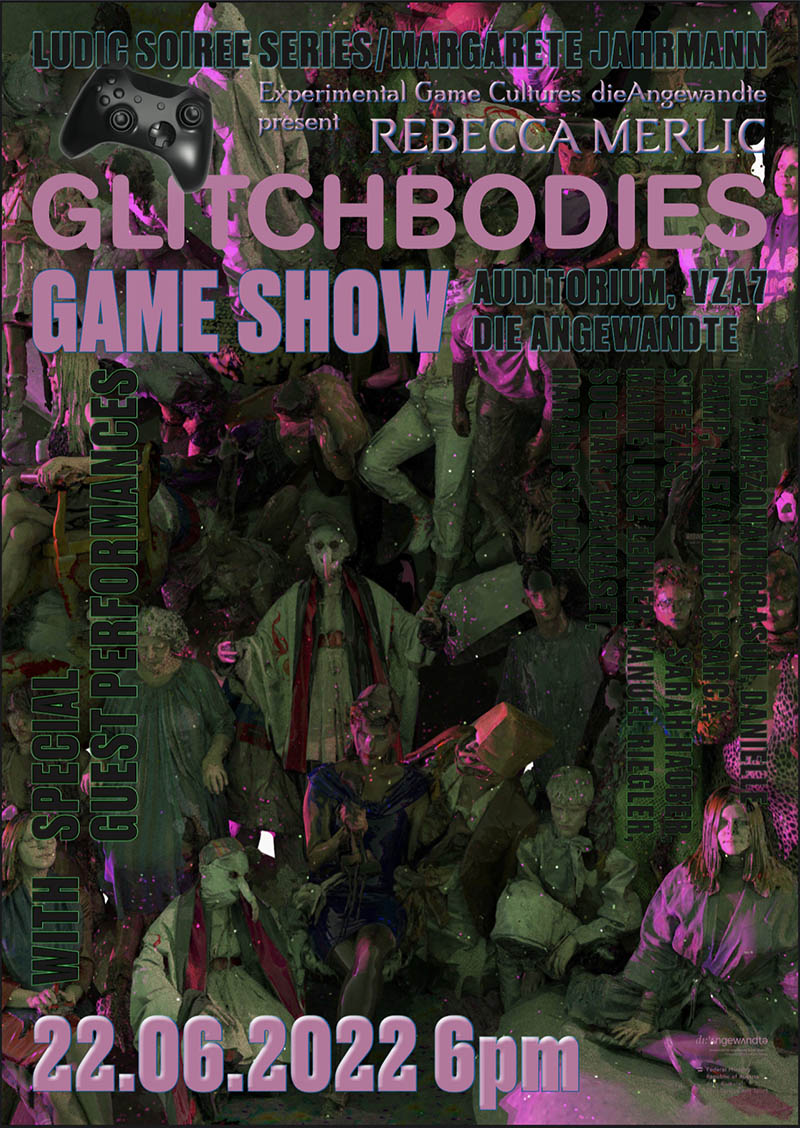 With special performances by Amazonaurorasun, Alexandru Cosarca, Danielle Pamp, Marie Luise Lehner, Manuel Riegler, Sheezus, Sarah Hauber, Harald Stojan, Suchart Wannaset and more.
When: 22. June 2022, 18:00
Where: Universität für angewandte Kunst Wien, Vordere Zollamtsstraße 7, Auditorium, 1030 Vienna
Rebecca Merlic *1989 (HR/AT/DE) is an European digital artist and architect, experimental filmmaker and university assistant in the core team of Experimental Game Cultures led by the head Margarete Jahrmann at the University of applied Arts Vienna. She is the holder of the Marianne von Willemer Prize 2020 for digital media. Her interactive game show TheCityAsAHouse 都市が家になるとき was on display at The International Media Art Festival CYFEST: COSMOS and CHAOS in St. Petersburg, Ars Electronica, the Athens Digital Arts Festival, and the Austrian Cultural Forum in Tokyo. She is developing her project DOMUM – when turbo-capitalism crashes with the Austrian Cultural Forum in Tokyo and is the resident of IGNORANCE IS STRENGTH residency of the EUROPEAN ALLIANCE OF ACADEMIES funded by Akademie der Künste Berlin. Rebecca Merlic is jury member of the world's most-honoured media arts competition ARS ELECTRONIC PRIX in the award section computer animation.
Rebecca Merlic – rebeccamerlic.myportfolio.com