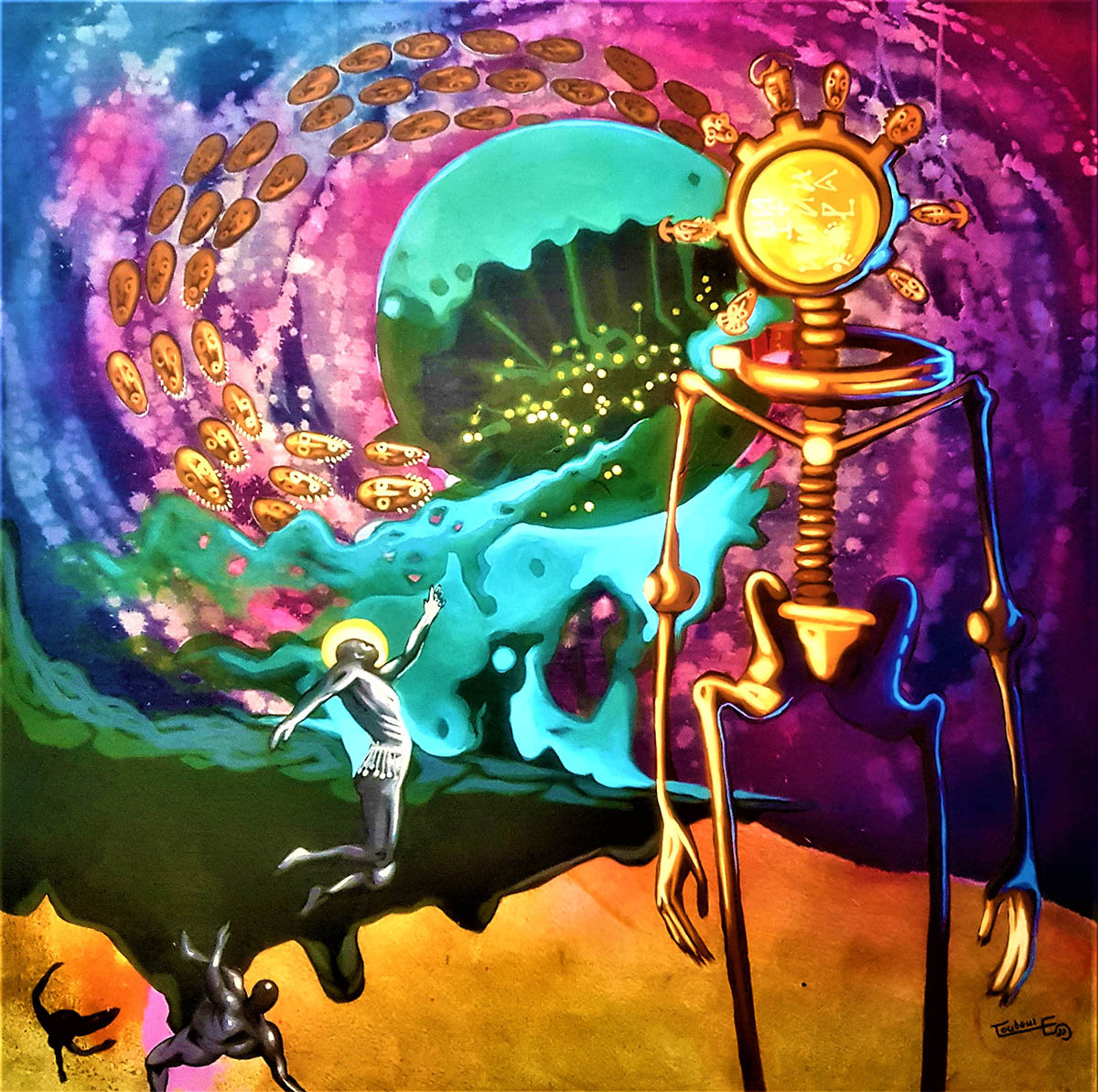 We could qualify him as a visionary painter, his works are both enigmatic and fascinating, communicating knowledge and wisdom to us.
What does art represent for you?
Art is inevitably a very important subtle communication tool, it is the channel through which any artist expresses his vision of the world.
What is your inspiration as an artist?
I am fascinated by the paintings and drawings of the great masters of the Renaissance, modern art, and African art. By reading the works of André Breton, in this case, the manifesto of surrealism of 1924, I ended up adhering to a surrealist and phantasmagorical style influenced by masters such as Salvador Dali, René Magritte, and Man Ray.
What does your job mean?
For more than three years, I made the question of African identity my hobbyhorse. This is how, like the great African writers like Aimé Césaire, who took support from this movement of the claim that is Breton's surrealism, promote Africa and its culture. Thus I try to reclaim the aesthetics of African masks and symbols, especially those of the Mandé people, in a new plastic orientation inspired by surrealism.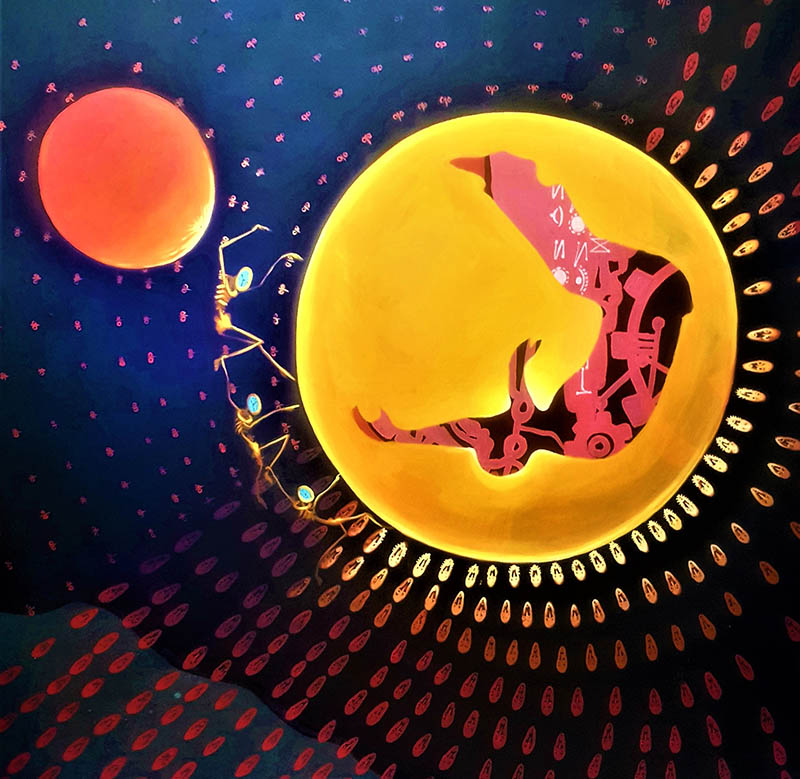 Where do you teach? How are the lessons?
I am a plastic arts teacher at the modern high school Yopougon Andokoi, in Ivory Coast precisely in the city of Abidjan. I admit that it is a very important moment there are a lot of exchanges, and sharing, and I get to know my students better to facilitate learning.
Can you also teach students?
Yes, I can teach students, it will be a great adventure.
What does your free time look like?
In my free time, I am immersed in reading or writing.
What are you working on now?
I work on the identity of the Mandé people, under the influence of surrealist painting.
Christ fabien Touboui – www.instagram.com/iriechristfabien/