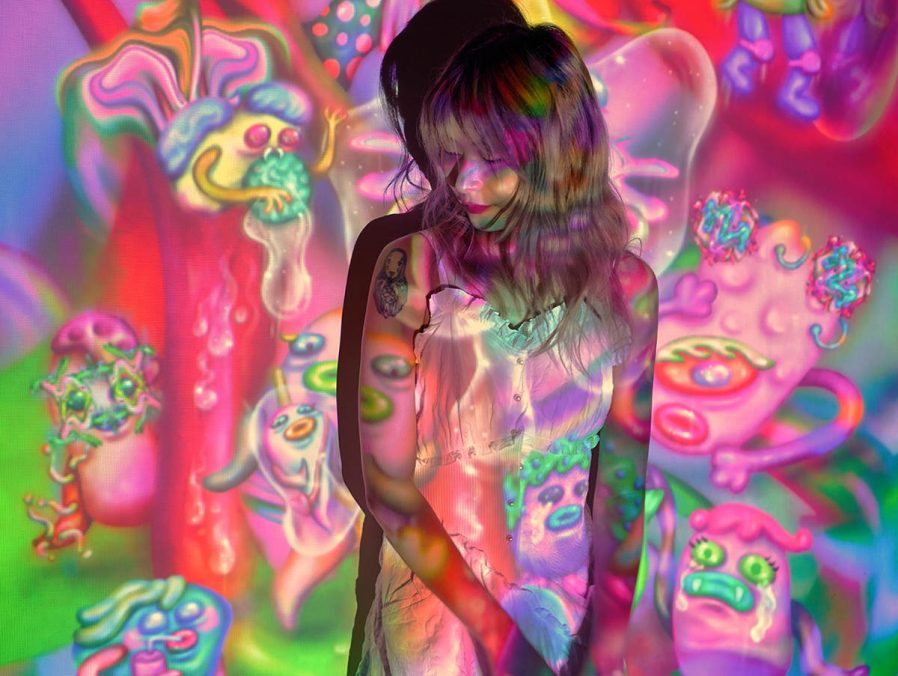 What inspired you to create this character?
I like very delicate looking, small objects, creatures, bugs. For some people it's not an "epic" or "boss" vibe, in Chinese it's like not "大气", but I think maybe having these "small" qualities makes me feel very secure and makes me feel like I can control or know how to place them without being extra. I want to amplify this kind impression, show the struggles or whatever kind of emotions from these creatures. And I really like Yokoo Tadanori, his book I can remember basically all parts of his struggling and success, he is my idol. After learning about his epic journey, I told myself at the time that I would not continue to be hated and that I must be seen by my art. So I began to learn the skill of talking to people, and I became more brave in creating art that I think is beautiful, even if people just think its "annoying and nosiy". As an artist, I simply wanted to create the vulnerability, the fantasy that I saw. When I was in high school, I was once laughed at by my teacher about my art: "The colors you use are so cheesy. I was thinking: It's just a bright blue, so why question the color of this fruit in my eyes?
Somehow one day, there is a first bug universe – M7 Planet just showed up.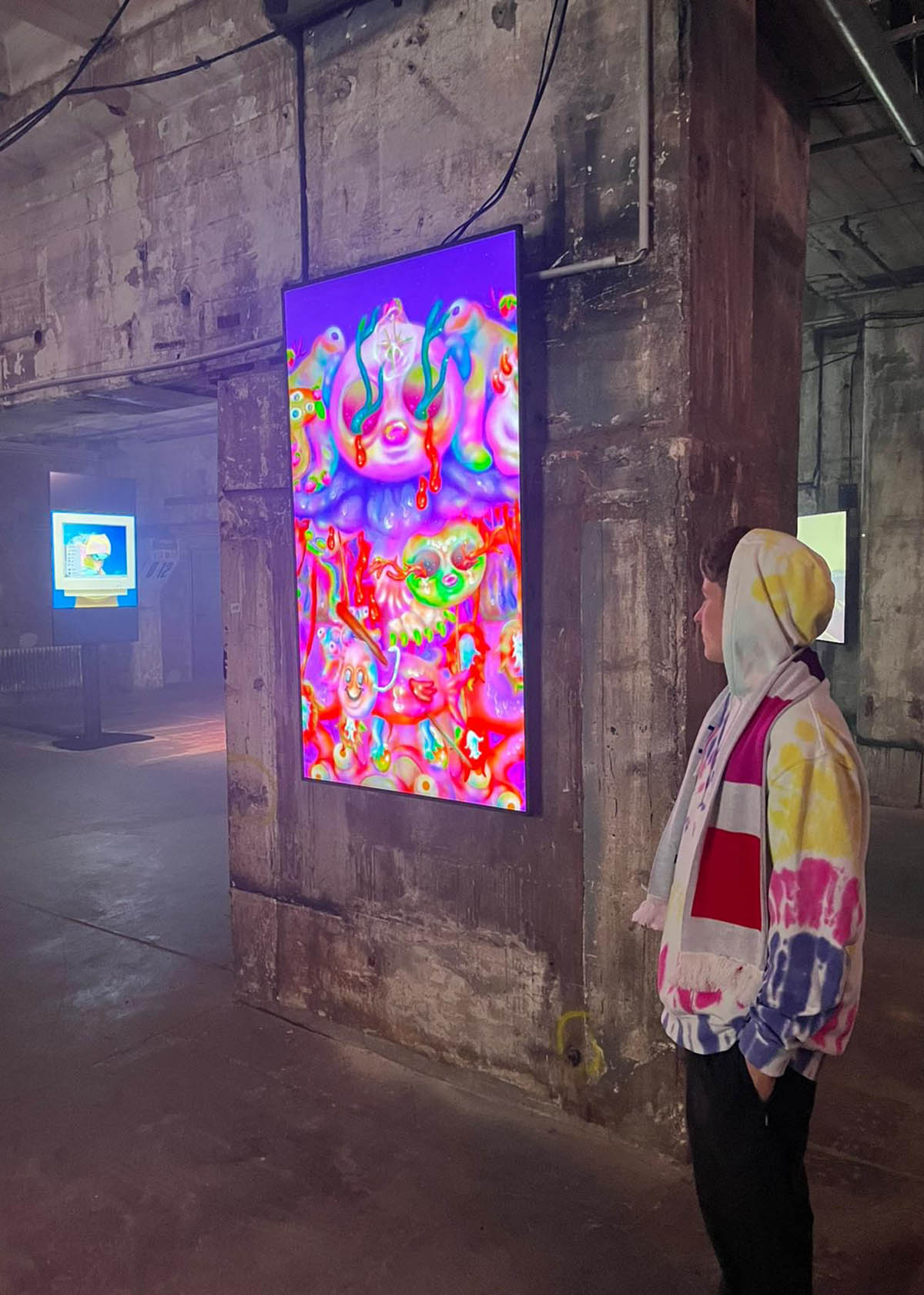 How do you work?
I'm not an outdoor animal, so basically I got a lot of free time to create at home, stay with my dog Yoshi. At the beginning, he was one of the characters in my art, can you believe I made the dog look like some kind of soft slug or bug? I'm just so happy he is still one of my inspirations. I mean during my daily time, it's awesome to be motivated by the animals. I feel very blessed. Procreate is the tool I use most often, my iPad was a gift for me from Apple (before I had no money to buy it), but also because of this to got in touch with this tool. Before that, I was always drawing on a digital board, which was a bit hard.
Do you have a message that comes across in your work?
I am not 100% sure, I didn't really expect people can get it, but recently I do get some very lovely message from some other artists friends. When they told me they are fascinated by my bugs, and how authentic they are, probably it's the one of the best messages I got. To me, It's vert beautiful and meaningful. I hope more people can make friends with the bugs and find their own bugs.
What do you most enjoy about the job?
What I most enjoy is letting me not hate people anymore. I think somehow by creating these creatures, just letting myself care about people more. I don't put myself in the "weak" and "poor"position anymore. I don't wait till someone care about me, I do share and I do care.
What are your hobbies?
Music, movies, film photography. hang out with my dog, cooking (basically I'm obsessed in fried rice).
Have you been on vacation?
Recently not.
Can you tell us about any new projects that you are currently working on?
Well, kind of busy recently, I'm working on next NFT drop. and an art for a French indie magazine, also ah another commission art for a big fashion brand (secret yet). Preparing upcoming exhibitions and some stuff. Trying hard to be healthy, walking my dogs. Basically like that.
Riniifish – www.twitter.com/riniifish, www.instagram.com/riniifishw/
NFT:
www.superrare.com/riniifish
www.foundation.app/@riniifish
www.teia.art/riniifish
https://www.opensea.io/riniifish