How would you describe your style?
It's hard to describe a style, because, for example, my work ethic, referring here to the research, preparation and execution for a specific project is very disciplined, old-school-like. However, when I think of my artistic practice so far, this discipline morphs into a style that is eclectic and reckless while being controlled at the same time, moving between beauty and monstrosity, and joggling various media. As a consequence of my artistic training, I'm departing from, and returning to painting, in an ellipse like movement. So maybe I would describe my style starting from that.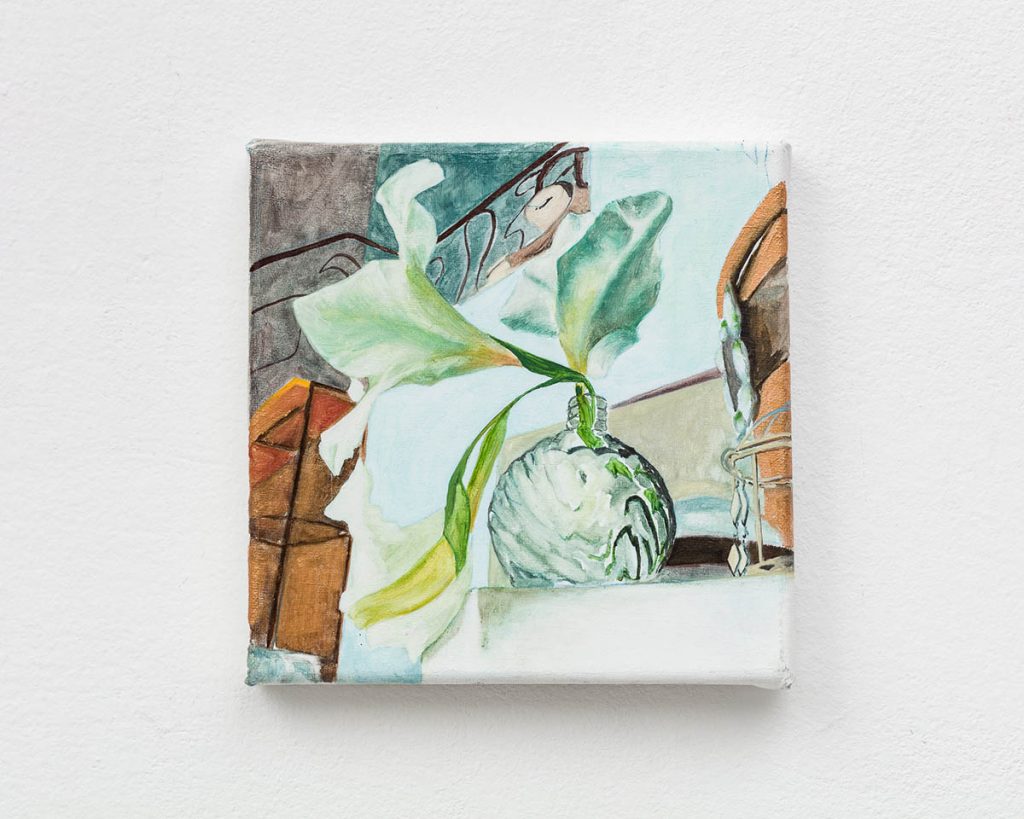 What factors influence your work?
On a meta-level, my work is very much influenced by the everyday stuff I observe through walking and moving around the city and in different spaces. Of course, this observation is intertwined with my own lived experience and position as a subject, which makes me a non-innocent observer. Being able to detach more of myself and of the theme of the girl with which I worked for in the past, I have started to explore other narratives and lived histories not connected to the personal. This said I do very much decipher and analyze experience stemming from the body and how the societal status attached to it plays a role. Material is also of quintessential importance in my work. I work with very simple materials, and recycle quite a lot, or repurpose. This is connected to the fact that I am a collector of things and can hardly bring myself to throw anything away. For example, the cosmetic packaging of beauty products, I used as props for the performance 'Otilia's Enigma' in 2017 (background of image below), in which I was interrogating a specific glamorous image of cis woman body, are now reworked to a sculpture series (images featured in the article), through a very time consuming and not nicely smelling process. Also, I have recently started to paint with materials I find at construction supermarkets, which are my favourite places for looking. For example in the nature series (also featured in the images), I am lending my learned painting techniques to an unknown, uncertain and unsafe material, which is evolving or decaying, depending on how you want to look at it, making the painting series an unstable piece, alive and dying at the same time. My aesthetics are not timely, or contemporary, but rather my focus is for them to be outside of time. I delete a lot in my paintings like I would go back in time and simply erase the creation act, which is of course not really possible.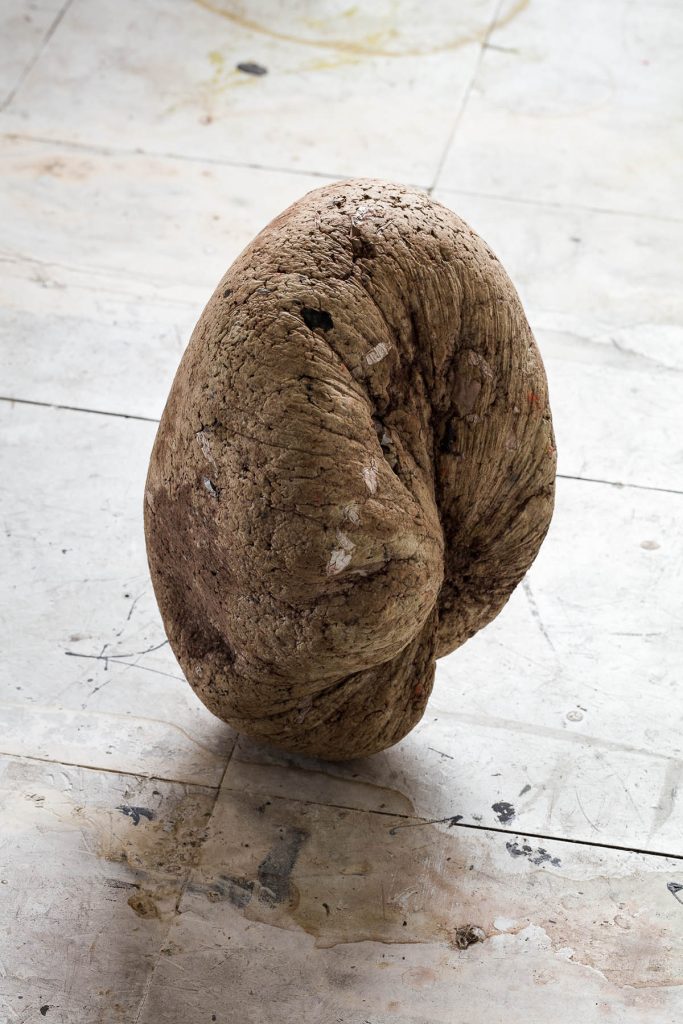 What do you enjoy most?
I am in my most happy place when walking. Walking and observing. Before the pandemic, I took long walks in nature, both on and off the beaten tracks of the Wienerwald. Now I moved my 'explorations' to the city and enjoy taking long tram rides, going to previously unknown places in the city. I enjoy overhearing conversations of strangers and observing people's interactions on the street. I imprint the images with simple text written on the 'memo' app on my phone. I have a whole diary of these in the meantime. It is of course in direct reference to street photography, which I like al lot, but I lack the confidence of doing it myself. So I 'take' the snapshot through writing, inspired by short story literature. Two weeks ago, on the "stairs leading up to the shopping centre in Wien S—, a big curly guy sits on the middle-high of the stairs with lots of shoulder sports, and simple, bags on the floor around him. A notebook with a golden rim on the pages. A blue ordinary pen. He is writing, cannot start. Looks up at the people around, passing by in and out of the centre. He is thinking, holds his notebook with both hands and leans on forward. That's how I could see it had half-written pages on both sides. Then we take off." I use notebooks which have golden rims on pages myself.
How important are dreams to you?
I take dreams into account, and also have a diary for those. I have specific dreams that repeat themselves, but funnily enough, I don't write those down, since of course they are always remembered. Besides this very individual level of dreams, I am interested in dreams as a political category. I particularly like this quote from Carole Schneemann's work "ABC — We Print Anything — In The Cards" from the 70s, where the fifty-six card reads: "Paul said: The Danger is to live dreams long after you forget the reasons for them." A lot of work is being done in the field of dreams as radical imagination. For example, "Freedom dreams: the Black radical imagination" by Robin D. G. Kelley is a good read in this regard.
I take dreams into account, and also have a diary for those. I have specific dreams that repeat themselves, but funnily though, I don't write those down, since of course they are always remembered.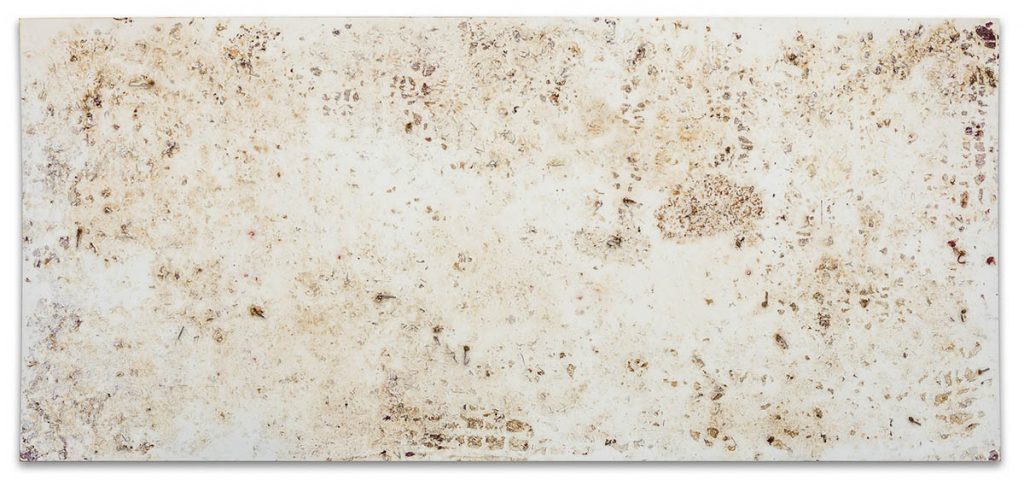 What's your next project?
I am currently working on a video project on the residues left by the Hapsburg empire in the region of Romania I am from.
Alexandra Tatar – www.alexandratatar.at