Shortly after graduating, Hinden participated in an artist residency in Spain, where he also presented his first solo exhibition at the WTA Gallery, Barcelona. He also participated in numerous group exhibitions and art fairs, including Madrid's art week, and displayed his work in different institutions such as Braverman Gallery, Oded Shatil, Beit Kandinof, Haning Gallery and Art Cube Artists' Studios JLM. In addition, Hinden has also curated several art projects and exhibitions himself: Talking Bones (co-curator: Bar Yerushalmi), No Rainbows Without Rain, and Last Call that is currently on display at Indie- photography group gallery (Tel Aviv)
What are the topics you are working on?
My mixed media practice, focusing on photography, video and installations, repeatedly explores different elements from the past which comment on a contemporary unstable present. I often refer to existing (found) materials, and turn to archaeology as a research method by collecting and documenting remains – and then preserving them in a renewed context.
What inspires you the most?
I find a lot of inspiration in history; from the history of art to my own family roots. I also find great inspiration in my field of art itself and the media of photography in particular – my works tend to reflect on the nature of art, its origin and its various incarnations, appropriation and ownership.I refer to photography as a significant cultural and political tool, as a form of memory rather than a document that seeks to establish a specific position.
Complete the sentence. Art must…
promote encounters and discourses around it; with other artists, curators, but mostly with viewers – both physical and digital ones. I believe that art works should have s a variety of narratives and not one-sided positions, and also to allow different interpretations and discussions.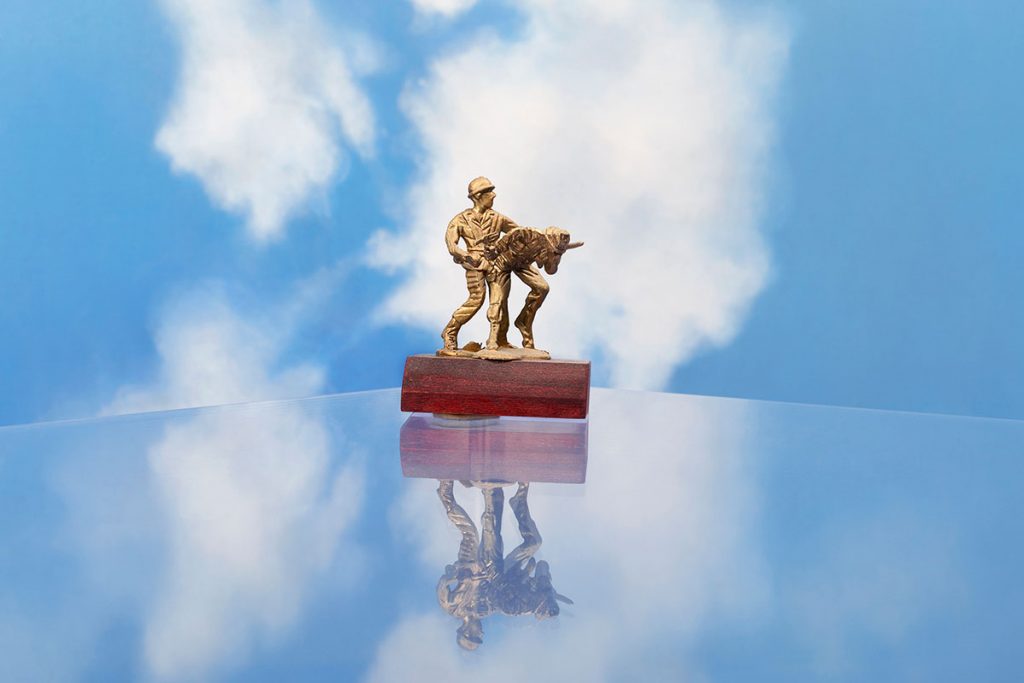 How did you spend the day today?
I started the day with private tour in an exhibition I curated: "Last Call. I actually opened the exhibition for this private visit at the gallery (Indie Gallery, Tel Aviv). From there, I proceeded to set up an exhibition that I participate in as an artist, titled "Expansion, that will open this Thursday at the Edmond De Rothchild Center in Tel Aviv. I met the exhibition's curator Nohar Ben Asher to set up my installation with her. My daily routine is quite different now, due to the Corona virus crisis. At the moment I found myself without a day-job, which allows me to really dive into artistic work and curation. The Corona has interrupted a number of projects abroad, such as a solo exhibition in Athens, Greece. Therefore, I'm currently focusing on local work and digital one instead.
Do you travel much?
I traveled several times this year, before the Corona shit started. In the last couple of years I had the opportunity to live and work in Hamburg, and also in Barcelona.
What project are you focusing on right now?
I am currently working on a number of projects: a group exhibition titled Expansion, where I present an installation work (Edmund de Rothschild Center, Tel Aviv. Curator: Nohar Ben Asher) as well as an exhibition I curated, titled Last Call (at Indie – photography group gallery).
Can you tell us something about the #ART4HEART project? How did the idea come about?
It's a lovely project which aims to help and support artists in the complex era of COVID-19, and also to allow people to purchase art at accessible prices, without compromising on quality. Unfortunately, art and cultural has been marginalized / pushed aside during this particularly complex period. Therefore, this is an important initiative that I wish there will be more of.
Assaf Hinden – www.assafhinden.com