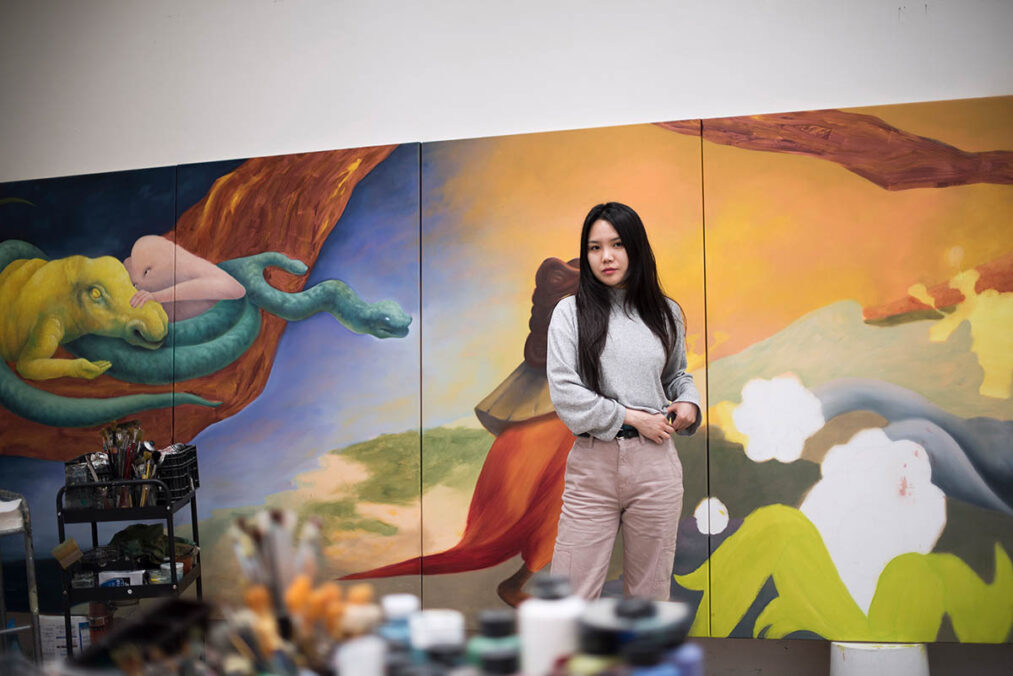 Can you tell us about your background?
When I was young, I learned how to paint from a painter who was a friend of my mother. I loved the smell of oil paints and watching the painter, usually called Mr. Maestro by me, mix the colors and apply the first classic gray layer on the canvas as a primer. Despite the fascination, I started to study design instead of continuing to paint because of the unstable and unclear future. I went to a high school where there was a design class, and I further studied graphic design at the academy. After one and a half years, I wanted to return to my dream and paint again, so I stopped my studies and thought about where I should be for painting. Then my mother introduced me to her friends who had studied abroad many years ago, and then a friend told me about his studies back in Germany. I was completely enchanted! After thinking only about that, I decided to go to Germany.
I learned German in the basics, and after about three or four months, I came to Berlin without anyone or any information—very brave I was in any case. In Berlin, I continued to learn German and prepare for the art academies and universities. While preparing the portfolio, my friends recommended the Academy of Fine Arts in Vienna to me, and I researched the academy and professor. I thought it was so great, and I really wanted to apply. Fortunately, it all worked out well, and I moved to Vienna after about two years in Berlin. So now I have been in Vienna since 2016 and recently graduated in June.
How does your background as someone born in Seoul and living in Vienna influence your artistic perspective?
I don't know if nationality matters much to my fantasy world and artistic perspective. It's a difficult question for me because I always think about myself as a human being in the world, not just with my origin. But in any case, I decided to study and live in Europe to have unlimited experiences, open thoughts, and eyes to see the world from my point of view.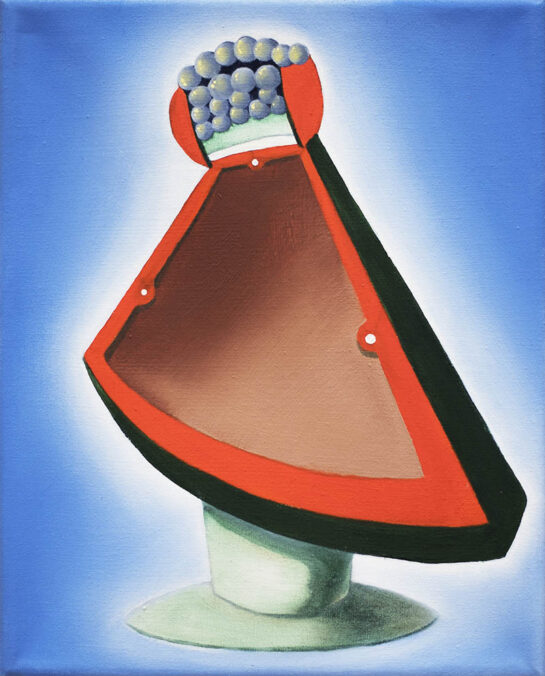 What inspired you to explore the interweaving of human, animal, and botanical elements in your artwork?
I'm mainly inspired by nature, especially plants and animals and their strange and extreme moments. I consume a lot of this type of content online and am very curious about rare species and unusual-looking creatures. My work questions the understanding of existence in general and invokes a spiritual-religious notion of animism, whereby things, places, and creatures all possess a certain spiritual essence. There is no distinction between them in terms of value. All compositions unite the definable and the indefinable in a narrative of mystical fiction on the infinite dream stage.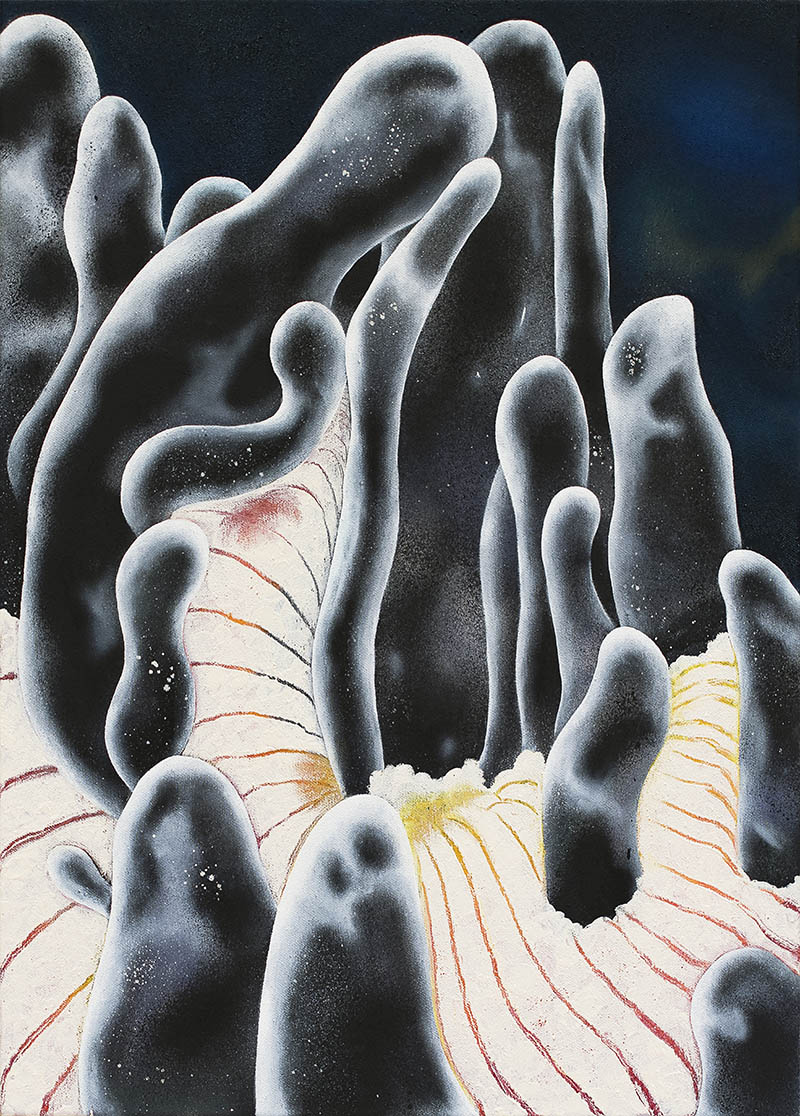 How do you create your work? What is your creative process like?
I have created my own world. It has its own vegetation, climate, physical rules, and especially its own inhabitants, like on an infinite dream stage. Some figures seem to appear only once; others become recurring characters but change shape as they adapt to new scenarios. Through drawing, I transform all images – humans, animals, and plants – into my own fantastical pictorial world.
What message or emotion do you hope to evoke in the viewer?
Anything they can see and feel – basically, I feel no need to explain my visual world. I would never want to reveal all my secrets to the viewer, and I don't want to disturb other individual ways of perceiving my paintings by my definition. The potential and goal of art for me are, among other things, to exist in a space that is not rationally concrete. The freedom of art is not only for the creators but also for the recipients. I believe that everyone has their own mindset and can interact without my spoken narration.
Is there any other theme or technique you would like to experiment with?
There are the Émulb, Fluid Organism, and Chair series.
– Émulb Series: This fluid physicality shows that emotional worlds play the central role, while appearance and style remain secondary. The figures often appear exposed, vulnerable, or even skeptical of their own existence, which can trigger an ambivalent relationship between empathy and strangeness.
– Fluid Organism Series: Things that move but do not move, things that are seen but cannot be seen, things that I try to feel but cannot feel, things that I try to reach but cannot reach – the in-between surfaces of different heights and depths.
For this series, I mostly use spray paints as backgrounds, then oil colors. They have unexplained shapes – are more like microorganic creatures that are constantly moving.
– Chair Series: the architectural object of figures in a chair shape under the math world.
Arang Choi – www.instagram.com/arangchoii/