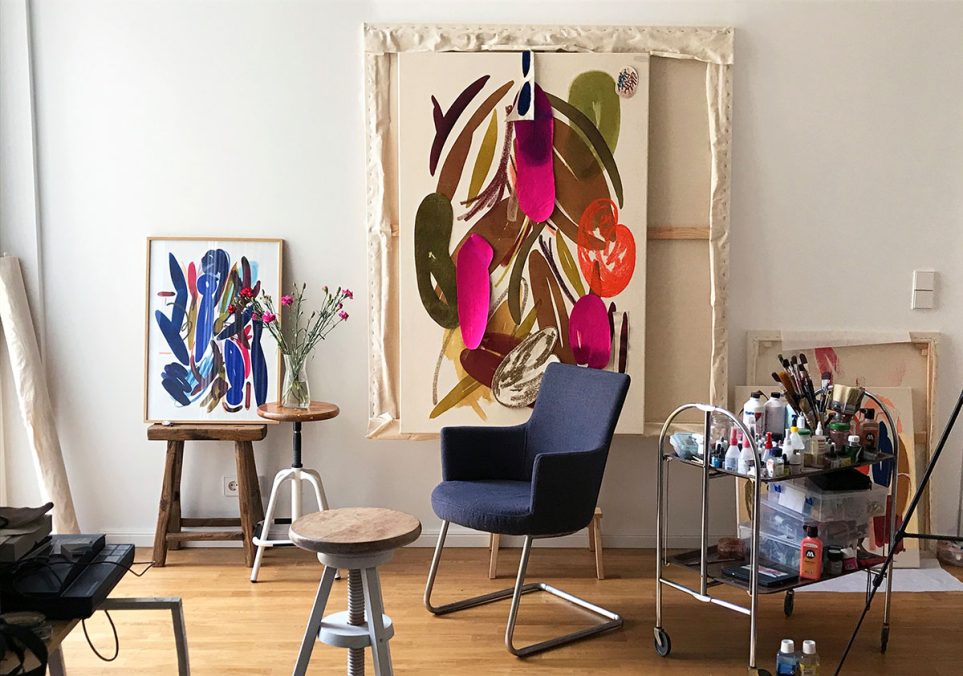 In her painting, she also questions what connects us through colourful and precise forms organized as a universe. Her paintings are composed in a way that each single element can't work without the others. Her work is also about her own growth and to learn how to embrace mistakes. The incorporation of collage of previous experimentations bring into Elke's creative process a deeper purpose focused on composition and reflection.
What does art mean to you?
Art is everything to me. Creating is surely a very personal commitment but I think art in all its forms is really fascinating because it can resonate with people and give other perspectives on life. Most artists create their own vocabulary and share their own vision of the world. Art is also a witness to our societies and it is beautiful to see how art can question, bring joy, provoke reactions and also heal.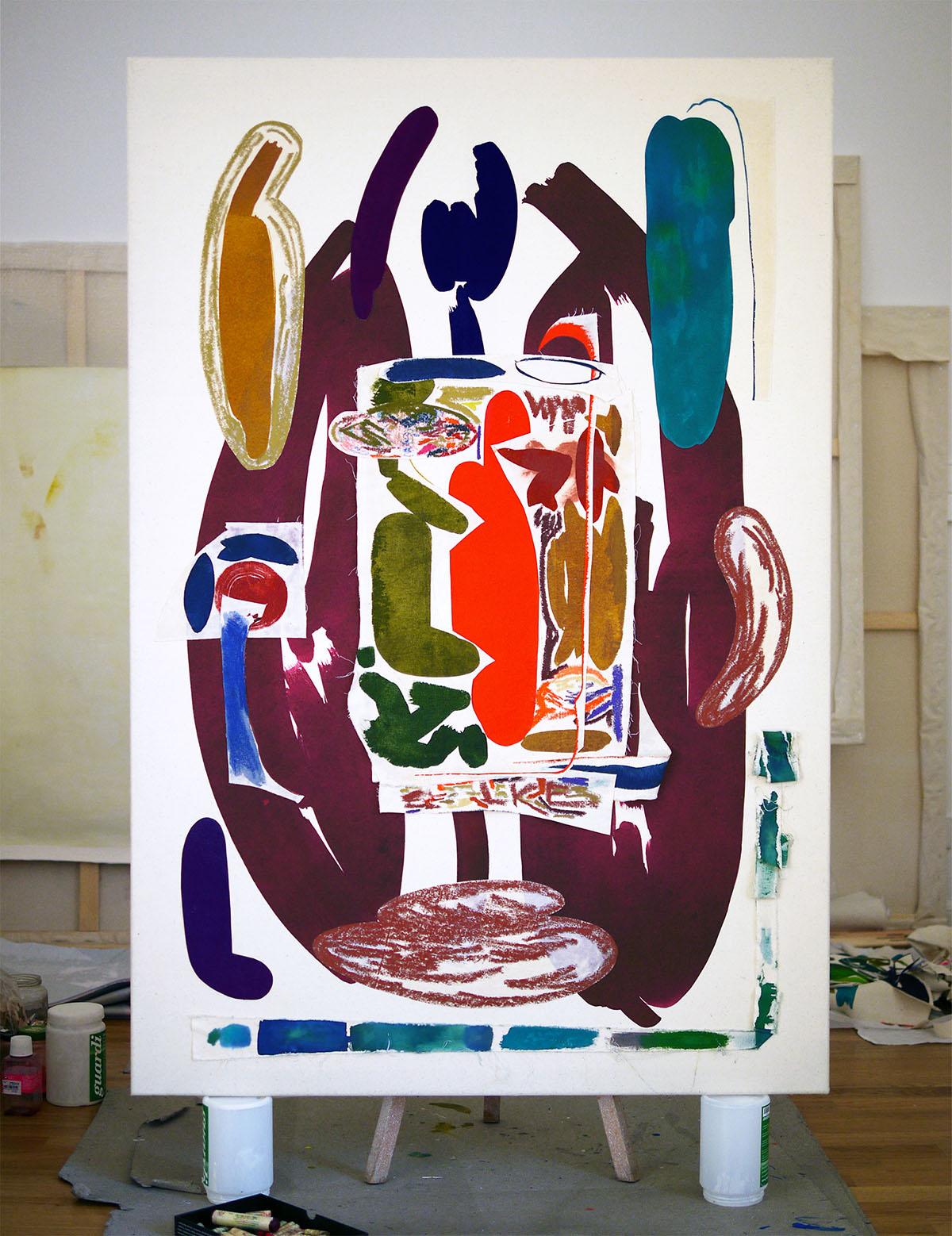 Do you have a favorite tool?
I've actually have the same brushes for a few years, they're getting old but they still have bristles, haha. Otherwise I have a favorite medium, I like to paint with ink and pigments, it allows me to recreate almost any color and texture I like and am interested in.
Who are your biggest artistic influences?
I have many artistic influences, I would say first of all in illustration because I started my artistic career with drawing, Marjane Satrapi and Brecht Evens are by far my favourite illustrators. In painting, Helen Frankenthaler, Ndoye Douts and the work of Julie Mehretu. I also discovered not so long ago the powerful abstract work of the painter Mary Lovelace O'Neal.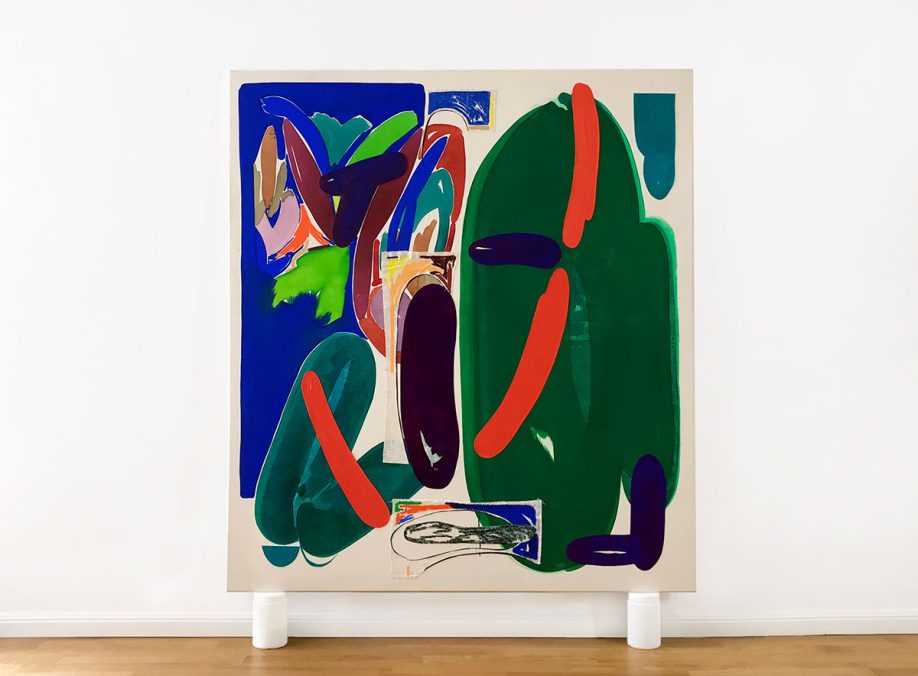 What motivates you to create?
I create because it is through art that I can express myself in the most authentic and honest way. In a way, my work is really related to nature and our relationship with others. I know that my art can talk to people but they can not always explain why. And I like it, it's to accept letting go of things we can't control. I'm an artist with Senegalese and German roots who grew up in France. I am from a generation that still has to build a more diverse and inclusive art scene, although of course many artists have already opened multiple doors before my generation of artists.
What's your inspiration?
At the moment I'm really inspired by what connects us, life paths, and the place of mistakes. My paintings are safe places, they question but also bring a good energy and that's really important to me.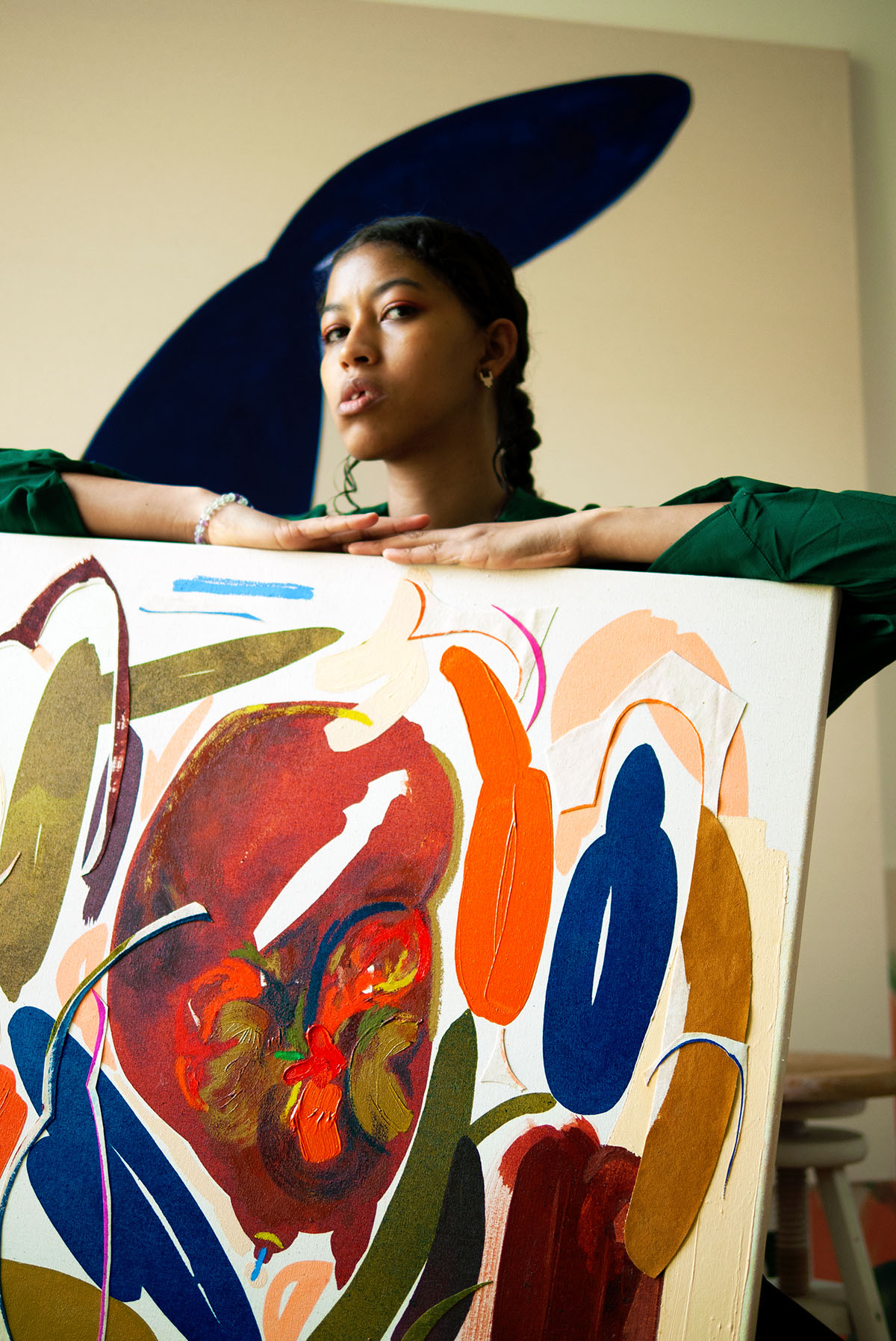 What are you working on right now?
I'll start a new series of canvases that will be focused on human relationships, moments of tenderness and the complexity of them. It will be mainly colour block work, it's a new challenge because normally I love to work with a large panel of colours.
Elke Foltz – www.elkefoltz.com, www.instagram.com/elkeandfoltz/