That is why her painting is abstract, meaningless. In her words "good art has to come from the guts". She doesn´t like things that are too laboured and controlled, in her work she allows the "accidents", as they form part of the process and enrich it.
What's your background?
I graduated as an architect from the University of Barcelona. I worked for several years in different studios, always maintaining my painting practice until I finally decided to focus exclusively on it.
As a painter, I am quite self-taught, I took my first steps with an artist in Serbia. He was the one who gave me the confidence to pursue this path. When I was studying architecture we had three years of drawing and some painting but it was not very in-depth. I continued in Uruguay, Paris… now I'm here in Spain.
Having not studied Fine Arts , sometimes I feel that I lack technical knowledge but at the same time I realize that this allows me to take each work as a new experiment with which to learn. I like to keep myself on a tightrope by challenging myself with each painting, which means that I never get bored.
Where do you find inspiration?
From film, music, nature, light, literature, song lyrics, life in general I guess.
How would you describe your work?
My work is visceral, spontaneous, I am very interested in spontaneity. I am very motivated by not having too much control. when I paint what comes out is often a surprise even to myself, almost as if I were not the one who was painting , I don't know if I´m explaining myself properly… The feeling could be the same as when you swim in the sea but you don't know how you are not sinking and you keep swimming even though you don't even think about how you are doing it, you just enjoy floating. When I paint, if I make a sketch first, I like to distort it afterwards, deconstruct it. I never know how it will end, it is as if each painting had a life of its own. I like to think of my work as something that forms part of something much bigger.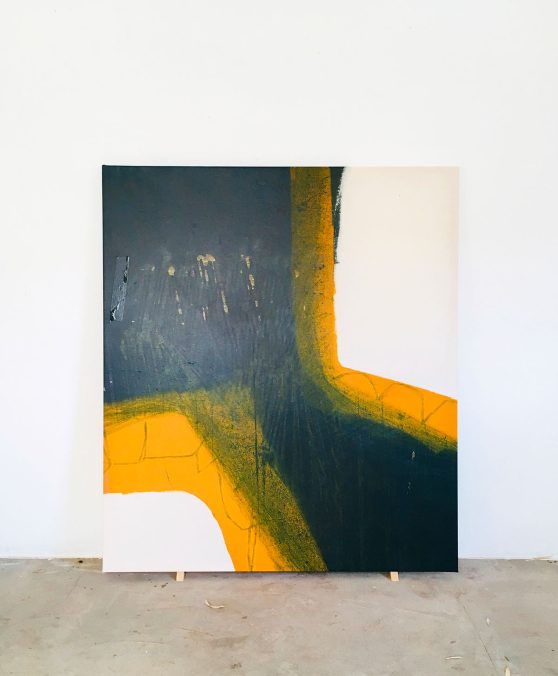 What are your favorite tools?
I have been researching new techniques for some time now, I believe that my background as an architect helps me to structure spaces compositionally and also allows me to take the liberty of destructuring them when the work requires it. I am open to all kinds of tools and materials, as long as they are as respectful as possible with the environment. Currently I paint horizontally on the canvas without stretching it first, which allows me to exert pressure if necessary and thus achieve different textures. I work without solvents, water-based. I normally use pigments and prepare the mixtures myself and then I assemble the frames and stretch the fabrics. I like to handle the entire process myself from start to finish.
Which song is currently on top of your playlist?
Right now I have three songs on a loop: "fuentes de Ortiz" by Ed Maverick, "Say what you will" by James Blake and "Cold Little heart" by Michael Kiwanuka.
Are there any artists that you would like to collaborate with?
I can think of many, but above all I would have liked to work with Brancusi, Franz Kline, Joan Mitchell, Cy Twombly.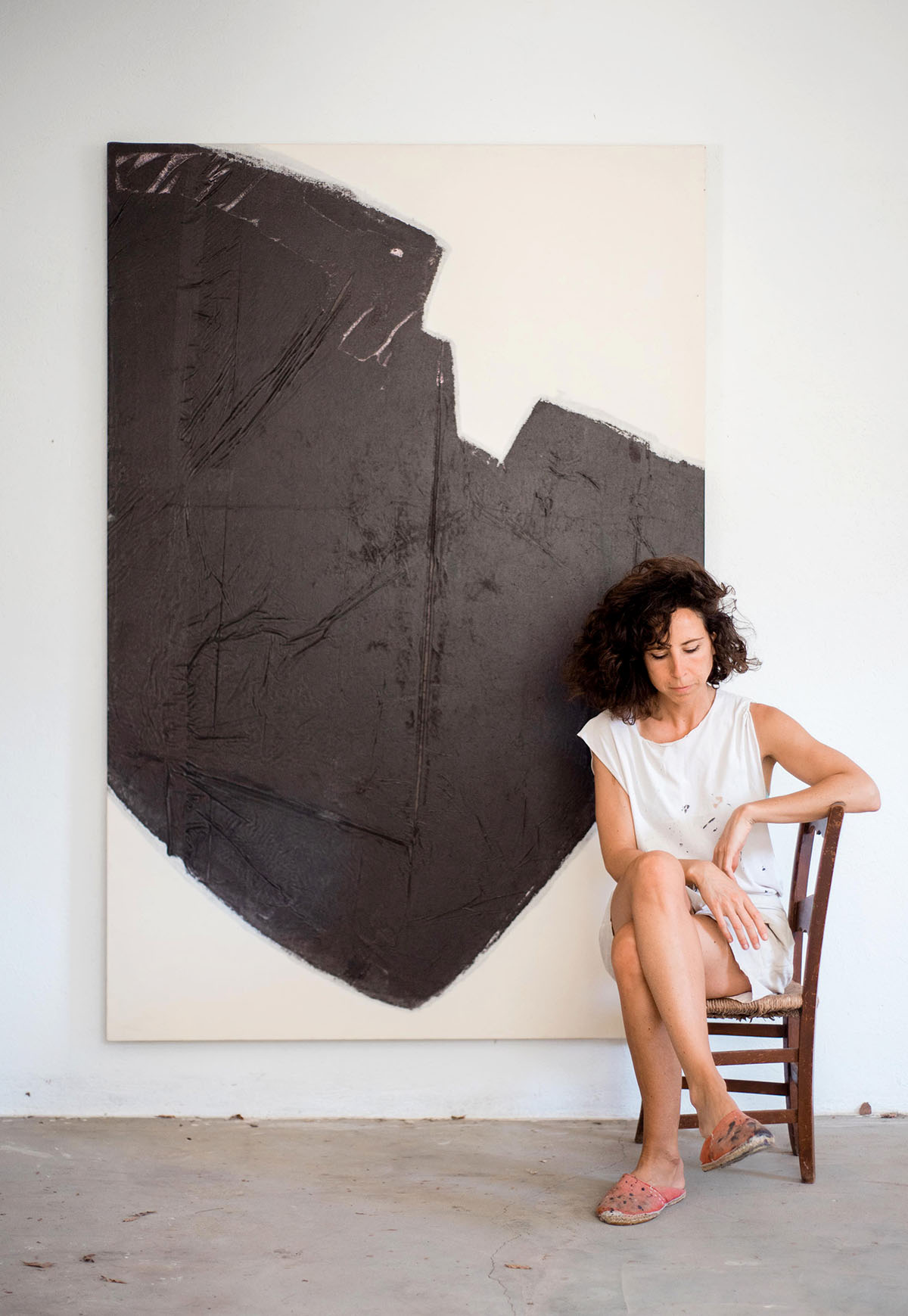 Is there anything else you would like to tell?
Yes, I think that humanity in general would do well to learn to unlearn a little. To return to a beautiful innocence with which we began to discover the world.
Pati Baztán – www.patibaztan.com