Yes, some movements may have slowed down and some workflows may have become a bit rusty (or new ones may not have been quite perfected yet). But a standstill? No. AUSBRUCH is breaking free, breathing in, reuniting, perceiving, experiencing. AUSBRUCH is the celebration of creativity in the face of adversity. Works created since March 2020 are shown.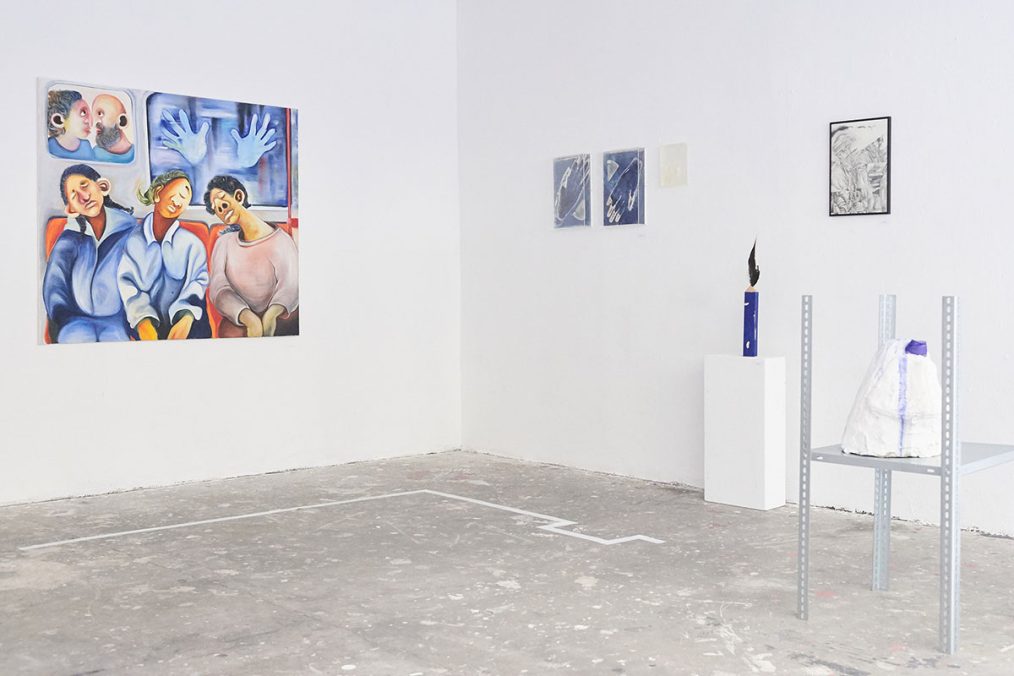 Exhibition: AUSBRUCH. Curated by Laura Stöckler, Daniel Lichterwaldt, and Katharina Herzog.
Exhibited artists are: Anna Pelz, Valentino Skarwan, Alina Sokolova, Sarah Steiner Christian Bazant-Hegemark, Natalia Gurova, Markus Ender, Reihaneh Hosseini.

Exhibition duration: From 21th May till 29th May – Link to the event.
Address and Contact:
Improper Walls
Reindorfgasse 42, 1150 Wien
Please register in advance: sayhi@improperwalls.com
---
About Les Nouveaux Riches. Since April 2019, the association for contemporary art and culture has been dedicated to offering to young, emerging– and already established artists, gallery owners, and creatives a platform to present themselves to a broad audience. In addition, articles and interviews with national and international artists are continuously published online. Les Nouveaux Riches collaborates also with different actors from the cultural scene – realizing so together events and curated exhibitions.