As a result of his reductionist evolution, he begins constructing color strips. Intertwinements and juxtapositions. Continues carrying out a great deal of graphic art, and in 1997, publishes Dèdal, his second artist's book, with poems by Antoni Clapés.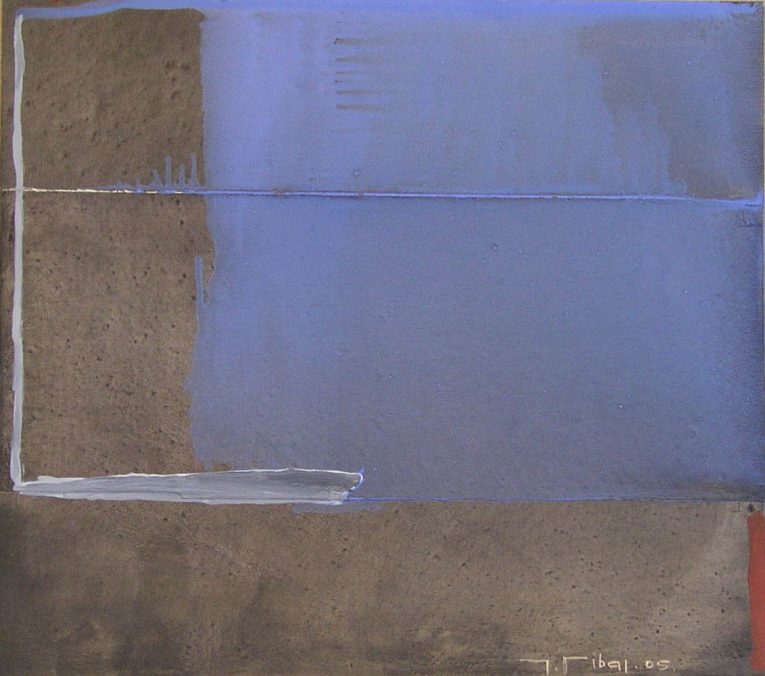 2000-2003
His works enter the collections of "la Caixa", the Museu Nacional d'Art de Catalunya, and the graphic arts sections of the British Museum and the Museum of Contemporary Art in Los Angeles.
Les hores de l'or, is the new artist book, with poems by Vicenç Altaió, published in a Catalan-German bilingual edition by the Galerie Am Spanlenberg. This book has been exhibited at "VisualKultur.cat", at the Frankfurt Museum für Angewandte Kunst as part of the 2007 Frankfurt Book Fair.
In 2007 he published his fourth artist's book, El primer núvol, with poems by Josep-Ramon Bach. In 2011 he had his retrospective at the Centre d'Art Tecla Sala in L'Hospitalet de Llobregat, consisting of an overview of his production over the past two decades.
The main issue of the exhibition in the Museum of Montserrat in 2016 is to point out the evolution from all-over color surfaces, marked by crossing lines, that make reference to the limits of the painting and its inner space, towards an even more constructive design. Black and white paintings will put an accent on color synthesis. One of the paintings, "Aura gòtica", can now be seen in the Museum, having been incorporated into its collection.
2018
The artist paints the apse of the Salesian Church in Sarrià ( Barcelona). The idea, which also goes through his whole work, is to be clear and invite the viewer to inner silence and spiritual concentration.
2019-2020
Jaume Ribas starts painting on paper a long series based on the relationship between the square and the cube, in other words, between bi and three-dimensional. It is also thought of as a remembrance and homage to the Catalan post-war movement called Dau al Set.
Address and contact:
508 Gallery
508 Kings Road
Chelsea, London, SW10 0LD
www.508kingsroad.com