It embodies austerity, imperfection and asymmetry, reverence of nature, and a sense of tranquillity, all of which mark the core Anna's practice.
The imposing landscape of North Wales gets under your skin
The sublime and foreboding slag heaps of Blaenau Ffestiniog's slate quarry and the calm seascapes of Brittany's Trinite Sur Mer provides the starting point for Anna's series of paintings. Anna is routinely drawn to the North Welsh landscape due to a family connection which goes back generations.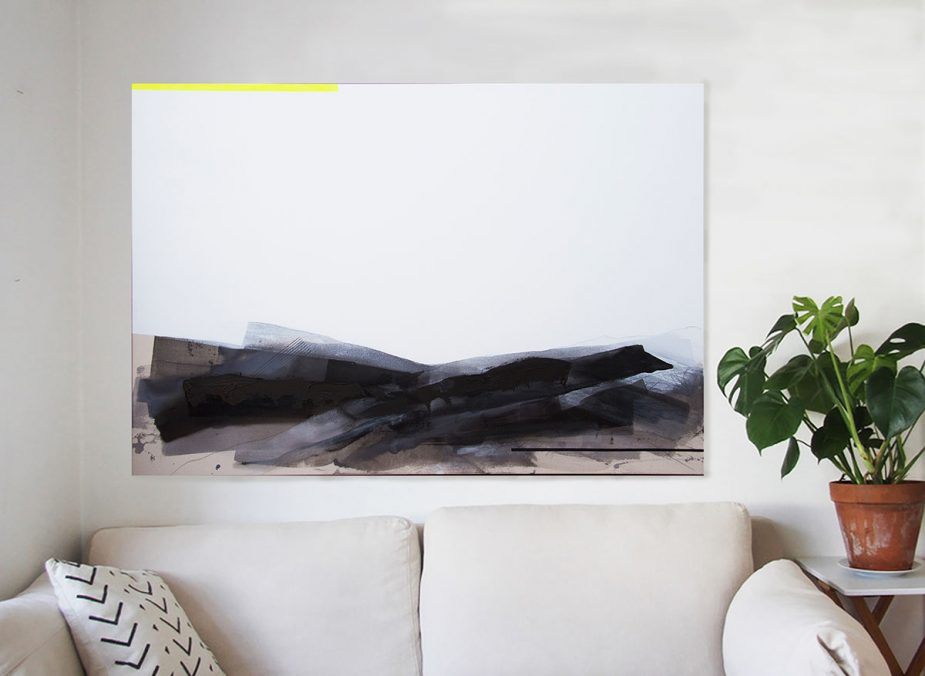 Sun Over Blaenau is a playful response to the area's notorious association with bad weather. It is a metaphorical reminder of the light that is always present, even when there appears to be the only cloud. In contrast, the Trinite Sur Mer seascapes series captures the calm seas and soft sunshine of a Brittany summer, reflected in pink hues and more serene brushstrokes.
Address and contact:
508 Gallery
508 Kings Road
Chelsea, London, SW10 0LD
www.508kingsroad.com