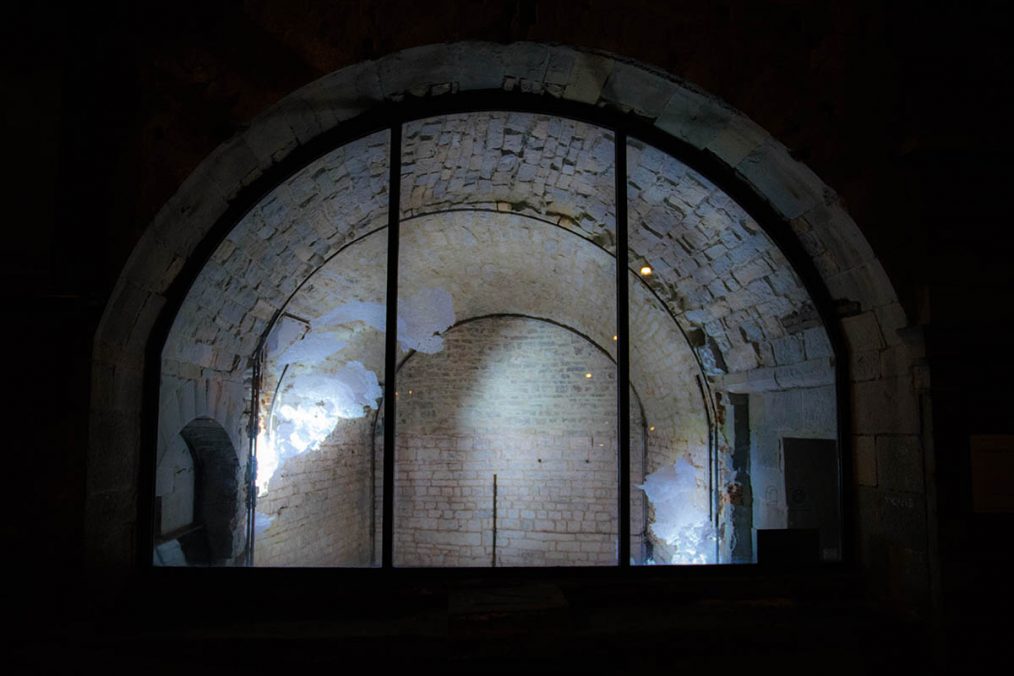 The artwork is conceived as an open sculptural project, which assumes different shapes in relation to the surrounding space. By welding together small spheres of PETG, a granular plastic material, the artist creates spirals which, depending on the light and their conformation, may evoke wave-like ripples, clouds of crystals or organic lamellae.
From the ground to the walls, the spirals take possession of the space, always seeking for more and more light, until, at dusk, the whole space is illuminated and the play of light and colors generated by the rays continues, illuminating the work and square.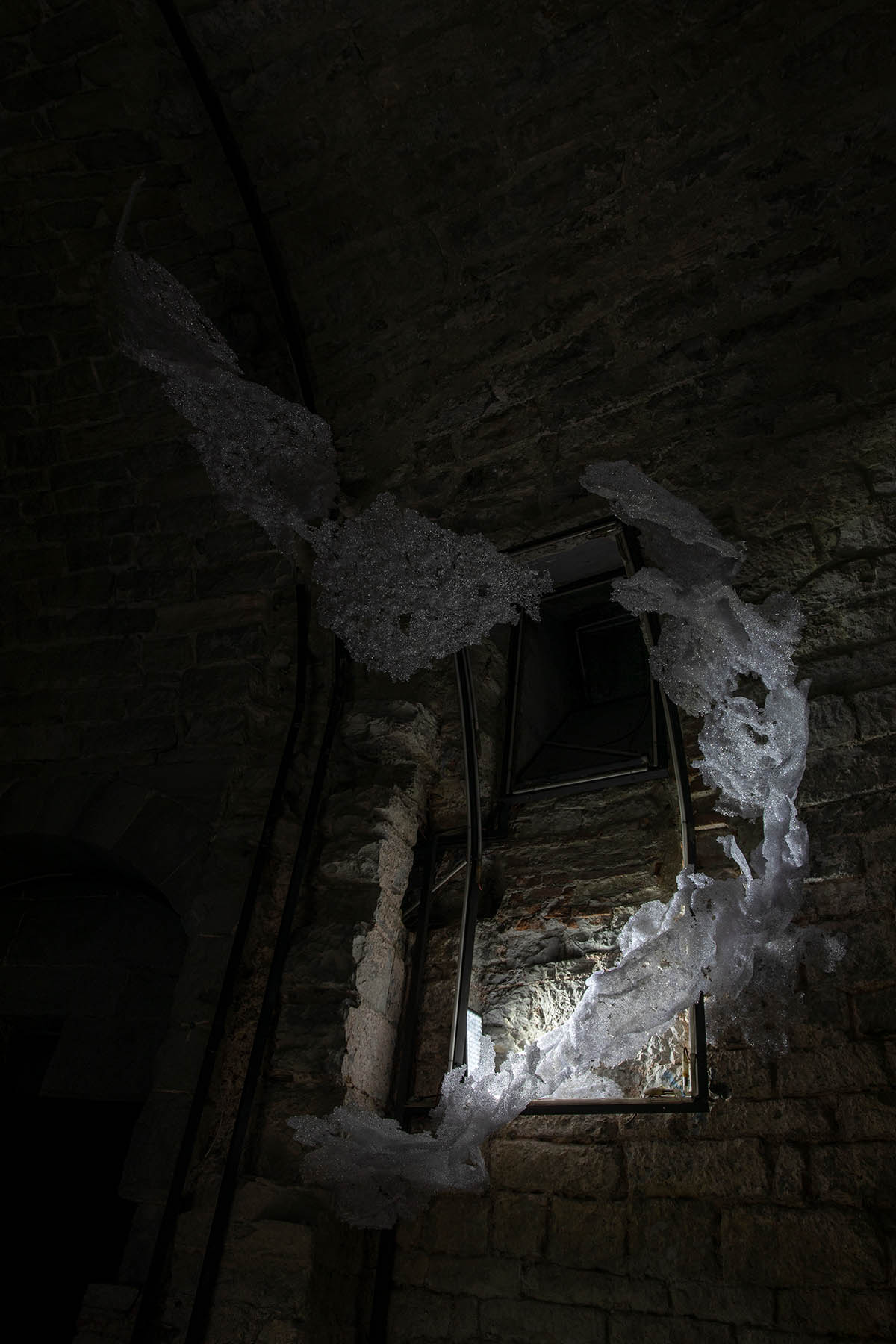 The onomatopoeia chosen for the title, Sffsssshh, is an invitation that the artist sends to the spectators: to let themselves be carried away by their own sensibility and by the great power of the material that suggests sensual and dynamic forms, such as those of a coral, a cloud, ice laid on the branches of a tree, the foam of the sea." (Sonia Belfiore, Ultravioletto.Artcurator)
Giulia Poppi (Modena, 1992) studied sculpture between Bologna and Munich. In 2020 she was among the ten winners of AccadeMibact award promoted by the Italian Ministry of Culture, in 2019 she won the ArtUP collector's prize (Bologna), in 2018 she won the Illy Contest, making her own version of the iconic coffee jar and in 2014 she won the Zucchelli Prize.
Spazio Volta. Established in 2020 by Edoardo De Cobelli, Progetto Spazio Volta is a non-profit project that includes an exhibition space, an editorial initiative and a series of residencies addressed to both Italian and international artists. The exhibition space was conceived in 2020 and it hosted its first initiative with a light installation. Overlooking Piazza Mercato delle Scarpe, the space welcomes visitors at upper town gates. The exhibitions take place in the XIII Century roman basement of San Rocco former church and, during the summer period, according to the projects, in two deep archs which belong to the upper town walls, Unesco heritage site. With the support of the city hall, Spazio Volta aims to enhance the interest in contemporary artists' practice and to support them in producing new works and projects. From 2021, Progetto Spazio Volta has been given the public space for exhibition purposes. In a room adjacent to the exhibition space, in collaboration with Gavazzeni library and REPLICA archive, 40 artist's books are cyclically hosted, made available to the public within an installation created by Furlani-Gobbi and the Parasite 2.0. The Spazio Volta Project also promotes workshops and meetings aimed at publishing, art and design.
Exhibition: Giulia Poppi – Sffsssshh curated by: Edoardo De Cobelli
Exhibition Duration: 09.10 – 20.11
Address and contact:
Spazio Volta
Piazza Mercato delle Scarpe 3, Bergamo
www.spaziovolta.com
www.instagram.com/spaziovolta/