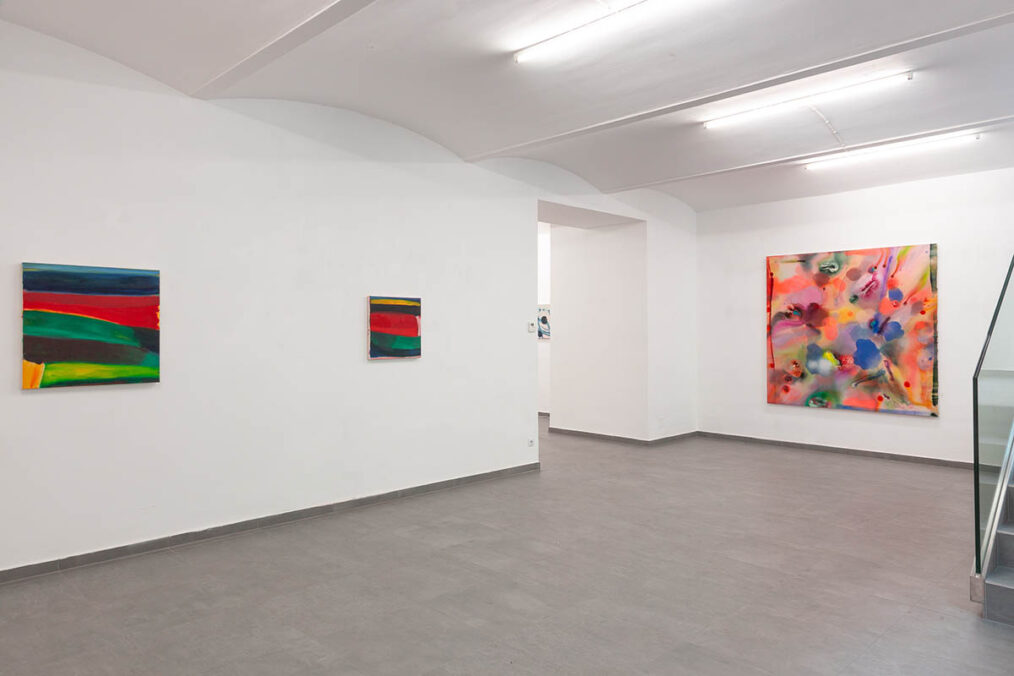 The works, selected in collaboration with Daniel Lippitsch, define themselves individually and as a vibrant group, materially linking arms with smooth-surfaced layers, subtle tactility, and an overall sense of openness. All of the artists, freshly released from their respective MFA programs, seem interested in thinning out their paint to just a wash, and building it up again in selectively applied areas or chance-based gestural marks.
I am impressed by the three artists' comfort level with transparency and fluidity. This provides the exhibition with a sense of confidence and calm. Added to that, they all seem to move free and easy between small and large scale canvases, without the fear of vast empty space, or the anxiety of being contained.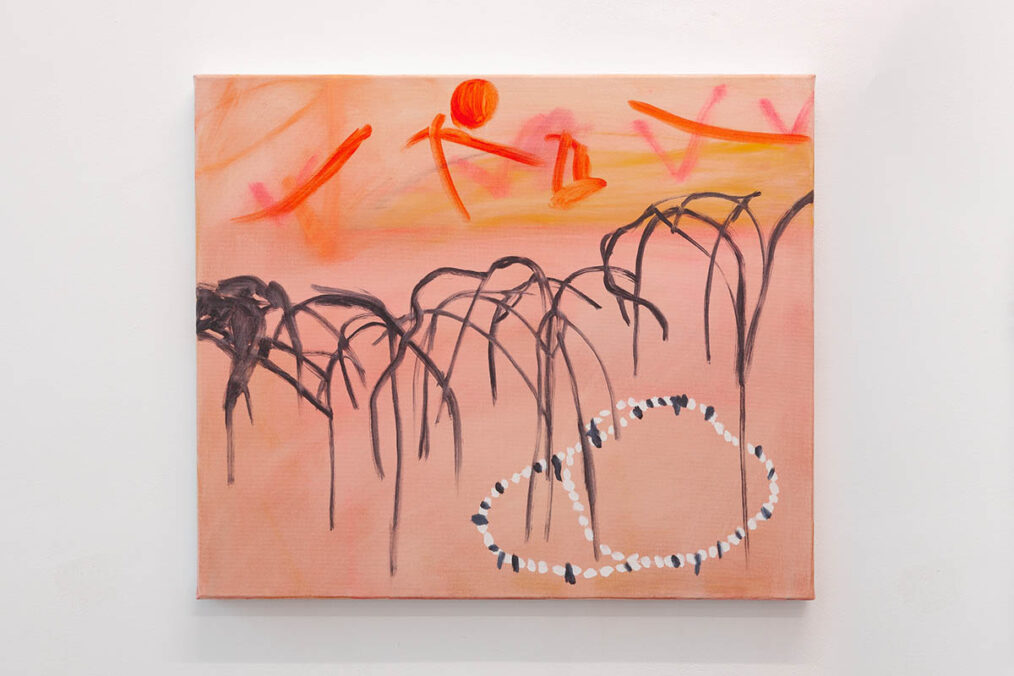 And while the palettes work nicely together, each artist maintains a clear and personal stance on color:
Choon Mi Kim uses muted tones in combination with something bright. Watered-down rosé with a splash of sunset; faded denim blue behind heavy indigo; burgundy or goldenrod mixed with fresh milk.
Benedikte Klüver juxtaposes crimson with emerald, relying on warm yellow to make the strong contrast more comfortable. Sapphire blue, like seawater seen from varying depths and clarities, calms each picture.
Emma Stone-Johnson keeps it pop with a palette of bubblegum melting on the sidewalk, or a fruit-flavored box of Crayola crayons left in the sun. It's in the gentle bleeding of one color into the next where the magic happens.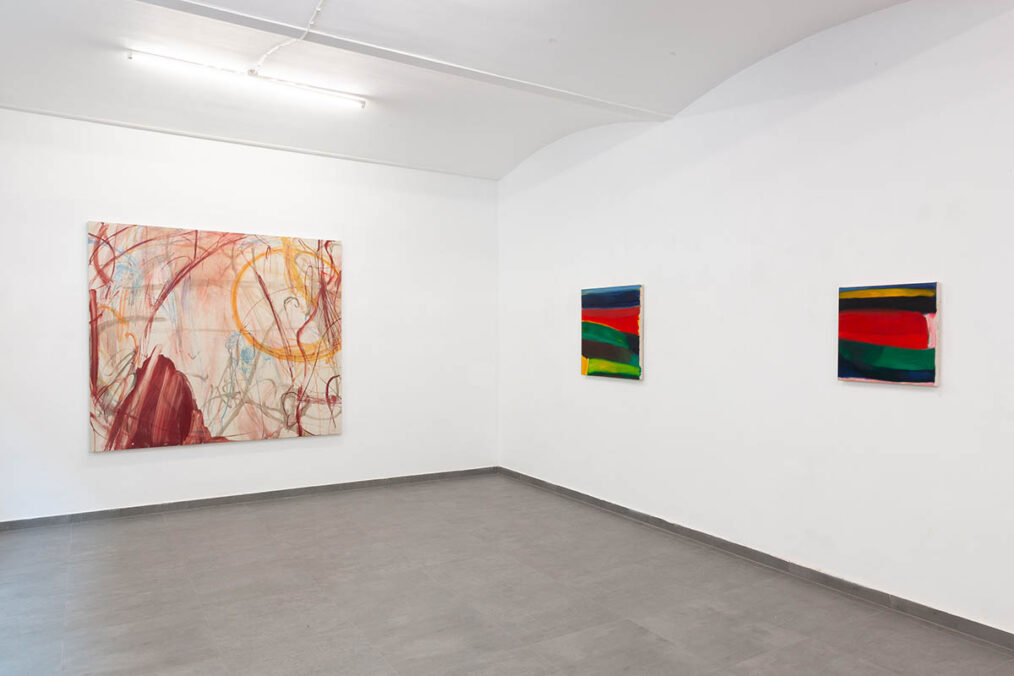 Maybe it's just me wanting to make sense of floating shapes, but I see, within these abstractions: seahorses, red tides, writing on the wall, sunsets, aquariums, strings of pearls. These artists have what it takes to paint a good picture, evident in their relationship to color, good material handling, and fluency with scale. At the same time, behind the muscle, there lies a quiet search for an inner landscape we all someday hope to find, and as artists, be able to express and share. Whether or not they have arrived yet is up to you.
When I ask one artist if her subject matter is "emotional," she corrects me. "It's a state of mind."
Group exhibition: Away
Address and contact:
Vin Vin in Vienna – Hintzerstraße 4/1, 1030 Vienna
VIN VIN in Naples – Vicoletto II Santa Maria ad Agnone 3, 80139 Naples
www.vinvin.eu
---
About the writer: Lauren Nickou is an American artist and writer living in Vienna. www.nickou.net, www.instagram.com/laurennickou/